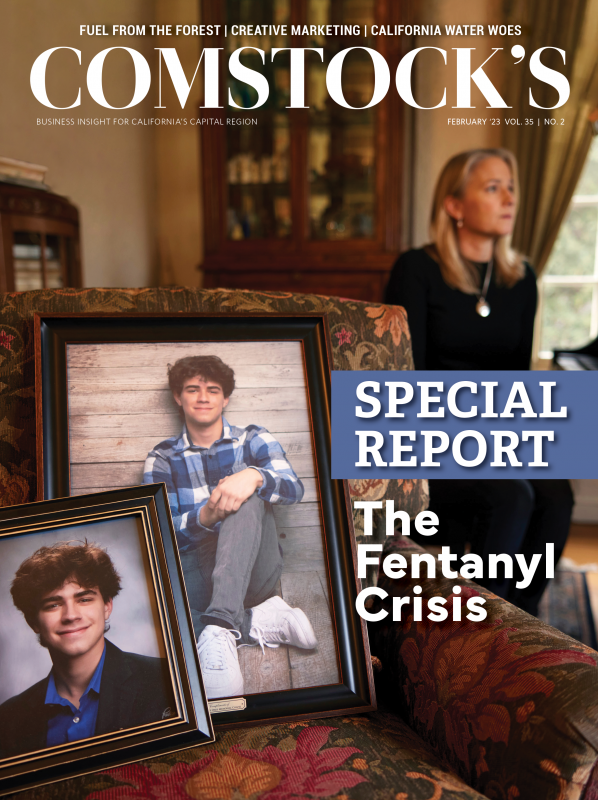 This story is part of our February 2023 print issue. To subscribe, click here.
You might need some background to appreciate the anecdote that begins this story. While it may be apocryphal, three people — two are sitting judges, one attended the McGeorge School of Law in the time frame indicated, and all requested anonymity — claim that it happened.
One of this country's most popular, long-lived television series was the CBS crime drama "Perry Mason," starring Raymond Burr as Erle Stanley Gardner's relentless defense attorney. It ran from 1957 to 1966, then returned as 30 made-for-TV movies from 1985 to 1995, this time on NBC.
Now imagine you're a student at McGeorge in the 1960s, when that show is at its peak in viewership and critical approval. One evening, Gordon Schaber, the school's dean, walks into the classroom to say your usual professor has called in sick so tonight's class will be taught by — Perry Mason.
You and your classmates laugh — until the unmistakable, full-figured Raymond Burr walks into the room and, after a suitable pause for gasps, laughter and applause begins the lecture.
If this actually happened at the school, located in Sacramento's Oak Park neighborhood, it was the result of the harmonic convergence of the school's dean, Schaber, his friendships with both author Gardner and actor Burr, and Schaber's own impish sense of humor.
A few years earlier — in 1957, at the age of 29 — Schaber had become the country's youngest law school dean. Over the next three-plus decades, he helped grow the independent institution, at first non-accredited by either the American Bar Association or State Bar of California, into a fully accredited, highly respected school. It became affiliated with University of the Pacific and went on to produce some of the profession's most respected attorneys and judges (see sidebar). It also greatly furthered the career of Schaber, who went on to be appointed chief judge of the Sacramento Superior Court in January 1965. Later that year, the American Trial Lawyers Association gave him an Outstanding Contribution to Law award.
He held the role of chief judge until December 1969, and his service at the court "was so excellent that, in 1970, the California Trial Lawyers Association named him 'Trial Judge of the Year,'" according to a fond remembrance in Outword Magazine titled "The Gay Law School Dean." (Schaber was gay but because of the times, fairly discreet about his orientation. So was Burr, and ditto.) In 2002, five years after his death, Sacramento County changed the name of its Sacramento Superior Court Building to the Gordon B. Schaber County Courthouse.
"The story (about Burr teaching a class) is not true," says Prof. Michael Hunter Schwartz, the 10th dean of the University of Pacific's McGeorge School of Law. "He was a substitute commencement speaker."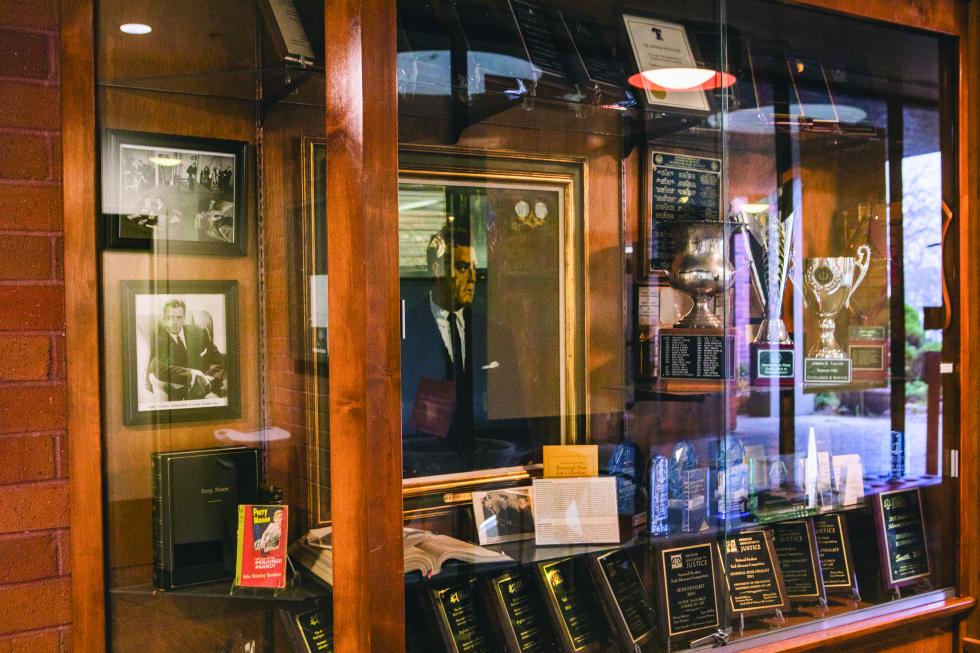 That happened in 1960. What's interesting is whom Burr subbed for: Erle Stanley Gardner, the creator of Perry Mason, who had come down with appendicitis.
According to accounts at the time and since, Burr gave the commencement speech in Old Sacramento — and despite his burly, theatrical voice, was largely drowned out by the din of a freight train coupling nearby. This inspired the actor to recall, mischievously, that he had delivered "the best commencement address" ever.
Burr, whose portrait hangs on a wall just outside the McGeorge courtroom, was also a major source of funding for McGeorge in its early days. A noted gourmet and wine connoisseur, one year he pledged to not only create but help dish up a memorable dinner to donors who gave the school at least $10,000 each. And when he spoke at Schaber's retirement from the school in 1992, he said, "I have never met a man or woman whom I admire more than Gordon Schaber. I must also tell you I have never met a man or woman who could so deftly charm you out of every dollar in your pocket."
Schaber apparently has a worthy fundraising successor in Hunter Schwartz, who has been at McGeorge since 2017 and holds a law degree from UC Hastings College of the Law. In an earlier interview he said, "I knew I wanted to be a law professor after just three weeks in law school. I love reading court opinions, I love the elegance of the writing. I wanted to teach because you can't do better than to be in an environment where everyone actually wants to be there."
Raymond Burr aside, that would include some students and professors who went on to law profession superstardom.
"The law school has produced so many California leaders," Schwartz says, "including more than 400 judges, graduates practicing in all 50 states and more than 50 countries." Among the school's alumni, he lists former state attorneys general of California and Hawaii, former state supreme court justices of Nevada and Nebraska, and the current district attorneys of Sacramento, San Diego and San Joaquin counties.
"I could go on and on," he adds. Perry Mason would have found him a credible witness.
Some of McGeorge's Boldface Names
Alumni:
Mikayil Jabbarov, minister of the economy

of Azerbaijan

Christine Craft, reporter

Scott Boras, sports agent

Ann Morgan and Vernon "Gene" Leverty, former State Bar presidents of the Nevada Bar Association

John Doolittle, former U.S. congressman

Kim Wilford, general counsel, GoFundMe

Steve Martini, bestselling author of

legal novels

Emmanuel Ortega, president of University of Saint Anthony in the Philippines
Professors:
Anthony Kennedy, retired U.S. Supreme

Court justice

Stephen McCaffrey, author of the U.N. resolution declaring the human right to water

Cary Bricker, cited in Harvard University Press book "What the Best Law Teachers Do"

J. Clark Kelso, federal receiver overseeing health care reform in California's prison system, former insurance commissioner, former chief information officer of California

Omar Dajani, legal adviser to Palestinian negotiating team in peace talks with Israel
–
Do you know of any unique history, events, people or places for us to share in The Back Story? Email us at editorial@comstocksmag.com.