Among private law firms, a dam is about to break. According to research by two Los Angeles legal marketing experts, 96 percent of leaders at the country's biggest 100 private practices are baby boomers or older. But many of their clients are younger — among the general counsels at NASDAQ-traded companies, for example, only 67 percent are boomers or older, and among counsels at Fortune 100 companies, the figure is only about 80 percent. At some point soon, older law firm partners will give way to younger leaders in big numbers.
Those figures illustrate a problem that Sacramento-area private firms say they're facing: how to create policies that work for both the boomer leaders and the associates — particularly millennials, those in their mid-30s or younger — who will replace them. Senior attorneys and experts say there are ways to integrate younger lawyers that can strengthen firms. "Boomers and gen-Xers didn't demand good leadership in exchange for their loyalty," says Wayne Russell of The Paladin Group, a Sacramento legal recruitment, training and succession-planning service. "Millennials do. That's a good thing for a law firm in the long term."
Here are six areas where law firms are feeling the generational divide's effects — and what they can do about them.
Work vs. Life
Generation gaps open up because changing cultural tectonics create different realities for those coming of age. Today one of those new realities is the family with two working parents. It's one reason younger lawyers focus more than their elders on work-life balance, say firm leaders like Boutin Jones managing shareholder Julia Jenness. "Men in our firm expect to share responsibilities at home — it's not that they want to work less," she says.
But a law career means strict deadlines and long (billable) hours, and there's often no easy way to balance work with home. At previous firms, Delfino Madden partner Jeffrey Koewler remembers telling associates, "If it were up to me, you'd leave here at 5 o'clock and have more time with your families." But he couldn't control that — clients sometimes had unpredictable needs that couldn't be squared within a 9-to-5 schedule.
However, he's seen a change over the years in how receptive clients themselves are to accommodating work-life balance. Clients are more likely to be receptive to a project being turned in on a Monday rather than over the weekend. Still, if there's a pressing need, "I would never ask for that," Koewler adds.
And ultimately a firm's profits depend on billing time to clients. At Wilke Fleury, Executive Director Kellie Narayan says the partners want younger lawyers to understand the business realities of running a firm. So they let associates view some of the financials, which helps associates learn why practices like timely billing and collection matter, she says.
"Boomers and gen-Xers didn't demand good leadership in exchange for their loyalty. Millennials do. That's a good thing for a law fdirm in the long term."

Wayne Russell, managing principal, The Paladin Group
Still, firms could consider lowering their billable hour requirements, suggests Brandon McKelvey, 40, who left Seyfarth Shaw in April 2014 to form a boutique startup in Roseville with partner Alex Medina, 39. Instead of mandating 1,800 to 2,000 billable hours a year, firms could require a lower number, with incentives for going above that. Another option — one that the firm uses — is to offer contract work, the flexibility of which appeals to young lawyers,McKelvey says.
Face Time vs. Flex Time
But if fewer hours isn't an option, letting associates work remotely could be. It's not that millennials don't want to work hard — they want to work smart, says Ursula Furi-Perry, a professor at the Massachusetts School of Law and author of the 2012 book The Millennial Lawyer. Medina, himself a near-millennial, says that when he worked at a big law firm, being shackled to his desk made it stressful to even find time to pick up his dry cleaning. Today he works from everywhere — the gym, home, coffee shops. He's in the office about 10 hours a week. "And I'm more effective and efficient than I've ever been," he says.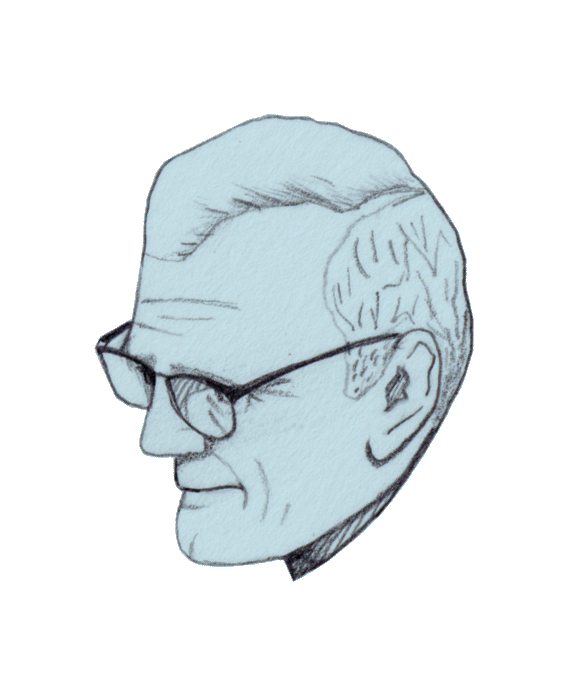 That mastery of technology is increasing productivity at firms, says Gary Bradus, a shareholder at Weintraub Tobin. Younger lawyers are driving up attorney-to-secretary ratios by using tools like voice-to-text instead of having someone type their notes. That also means partners shouldn't judge how hard people are working by how much they're in the office, he says. Weintraub accommodates flexible schedules, but the important point is for people to be available, Bradus says — from wherever they're sitting.
Medina thinks many law firms are behind the curve. One recently asked him to fax over a document. "I don't even know where I'd find a fax machine," he says. He thinks firms need to be far more aggressive in trying out new apps and software.
Partner Timeline vs. On Your Own Time
Outsourcing is another reality that has changed how young attorneys — and younger employees generally — see the world. In law, that means fewer young associates are aiming for partner, say a number of firm leaders. Koewler says it was once assumed that associates were on a seven-year partner track. In that time, they'd be promoted or leave the firm, or in rare cases be put in a separate category. Today those assumptions aren't a given — more associates either want to take longer to make partner or don't want to become one at all. (Koewler makes clear that none of his comments apply to associates at his current firm, who he calls "very driven." That may have been luck of the draw — Koewler says it's hard to weed out, through a job interview, which applicants want to make partner. At that early stage, most prospective associates don't know which path they're on.)
All of that can have serious implications for firm economics: "If you had all of your associates say, 'None of us ever want to be a partner; we just want to get work from partners,' that model doesn't work at a law firm," Koewler says. "If you've got a smaller and smaller percentage of people generating work, eventually work dries up and you've got a significant problem … which we saw from 2007 to 2009 with massive layoffs."
He has seen some firms accommodate that by extending the partner timeline beyond seven years. And at Weintraub, Bradus says they're letting associates know that there's no stigma to not being on a partner track. But that also means they have to balance the number of associates they hire who aspire to partner with those who don't.
Money vs. Meaning
Millennials more often want to feel their work is generating social change, say firm partners. "They're more socially conscious than my or my parents' generation," says Jenness of Boutin Jones, who is a boomer. "And that's not a bad thing."
Bradus points to a contract that Weintraub Tobin negotiated pro bono for hometown hero Alek Skarlatos to appear on Dancing with the Stars. He says their work got a lot of good feedback from younger people in the community and from his own younger lawyers. Associates, he says, care about more than "just working on this gigantic case for corporation Y. They also want to work on things that have social meaning and contribute to the community," he says. So the firm has given more space on its website to the community organizations and causes with which its attorneys and staff are involved.
Print Ads vs. Snapchat
Narayan says that Wilke Fleury has identified a "big gap" in how millennials and older lawyers market themselves. Younger attorneys want to blog, do video posts and tweet. Boomers more often stick with face-to-face.
But even though the firm's younger lawyers were marketing, many felt they were doing it without knowing their goals. So the firm is using its boomer generation staff and communications consultant Marika Rose to help each associate create a strategic marketing plan that's tailored to their interests and preferred marketing style — whether that's social media or pro bono work on a nonprofit board. The firm also developed a corporate newsletter to share marketing ideas and holds a monthly business development meeting at which older attorneys share marketing tips with younger ones. "By engaging the broader firm, it gets younger lawyers away from that sense that they're out there flailing on their own," Narayan says.
And Medina says firms can get beyond their traditional approaches to marketing — and much else — by involving younger lawyers in partner meetings. "Firms need to give millennials the freedom to help them innovate," he says. "They should be saying, 'Hey millennial, you know that Snapchat thing? Should we look at that?'"
Support vs. Sink or Swim
Partners interviewed consistently say their younger associates want more input on how they're doing. "When I started at a big firm, I didn't hear anything," says Melissa Jones, a gen-X partner at Stoel Rives. "It was like you were doing a good job if you didn't hear otherwise."
But McKelvey of Medina McKelvey says millennials do better when they get feedback throughout a project. "The boomer model is sink or swim," he says. "I give you an assignment and you figure out how to have it on my desk by Monday morning." But boomers are often unhappy with the results because that's not how millennials work. They grew up in a school environment in which they worked on collaborative projects at round tables, McKelvey says. And Furi-Perry, the law professor, says giving feedback doesn't need to be difficult: "It might just mean taking 30 seconds to explain how this piece of discovery that they're working on fits into the bigger picture."
Medina thinks partners should give a lot more instant feedback instead of relying on complex annual evaluations, which mostly capture latest impressions anyway. "We give feedback right in the moment," he says of his practice.
Mentoring Creates a Better Firm
More broadly, firms should create a mentoring culture. Russell, of The Paladin Group, says firm leaders should find ways to teach mentoring and require it of all senior lawyers.
That doesn't just create better young lawyers — it also strengthens organizational leadership. Russell, himself a boomer, says it can be easy for attorneys of his generation to say, "I had to put up with things I didn't like. Why should things be any different for the person who's following me?"
He thinks the better question is, "Why should I put my subordinate through the same things that I didn't like as I came up through the ranks — and that didn't make me a better attorney or advance my career?"