Vanessa Walker
Medical director, Sutter Health Valley Area electronic ICU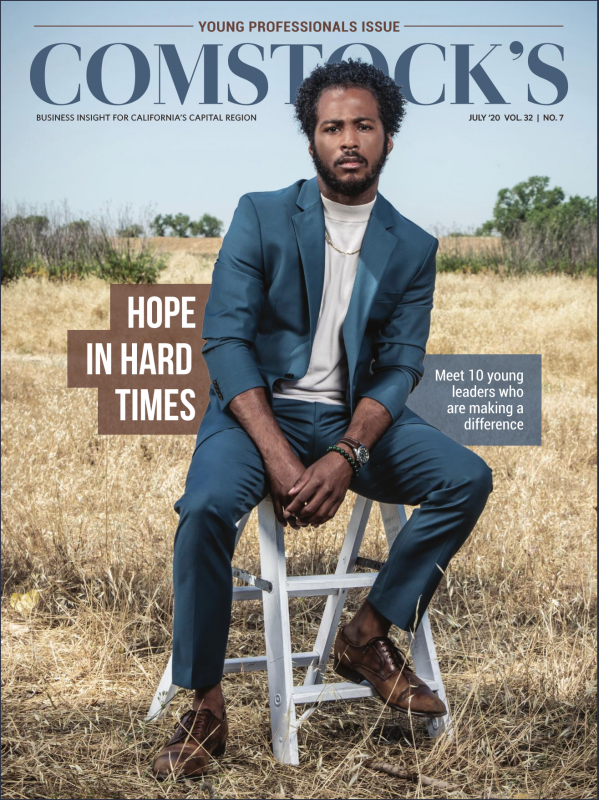 This story is part of our July 2020 issue. To subscribe, click here.
Dr. Vanessa Walker is a critical care physician above all else. Her days involve working in the intensive care unit for Sutter Health, caring for the sickest of patients. She goes on rounds, does high-risk procedures such as intubations, and helps guide patients and their families through tough decisions and, often, the end-of-life process.
The rest of Walker's workdays are spent handling her administrative duties as medical director of the Sutter Health Valley Area's electronic ICU, a telemonitoring program in which doctors and nurses from hubs in Sacramento and San Francisco monitor ICU patients through live interactive video, remote diagnostic tools and other technologies. The goal is to provide all patients at the 10 hospitals in the Valley Area's eICU (which spans from Crescent City to Los Banos) with around-the-clock access to the same level of care and expertise, whether someone is at a small rural hospital or a large urban one. The system also helps alleviate some of the workload of the bedside team.
In her role, Walker has led Sutter's efforts to ensure its hospitals can handle ICU surge capacity in response to the coronavirus pandemic; the eICU has laid the groundwork for ramping up staff and resources to provide mass critical care. "Instead of having four nurses, you're going to have eight nurses. … When you've done all the groundwork, it makes it so that it's scalable," Walker says.
Walker, 38, was raised in Folsom, attended Kansas City University, completed her residency at University of Nevada, Reno School of Medicine, and, while in fellowship training at Duke University, earned a master's degree in Management in Clinical Informatics. The application of information technology to health care became her passion. "This is where the future of medicine is heading," she says.
Walker, a private practice physician and partner with Pulmonary Medicine Associates in its Roseville office, began working in the Sutter Roseville Medical Center ICU and the Sutter Health eICU in 2014. She let it be known that if the eICU medical director position ever became available, she wanted it. "I just said it over and over again," Walker says. In May 2019, she got the position.
"Say 'yes' with enthusiasm! So many opportunities were presented to me after I agreed to try new things or take on new responsibilities."
Started in 2004, Sutter's eICU was only the second one in the United States, but it never reached its full potential, Walker says. She led the transformation of the program, which relaunched Feb. 1, in time to meet the demands of an unprecedented public health crisis.
Walker's job has become even more challenging during the pandemic — she goes to work knowing she is at risk of catching a deadly disease. New policies limiting visitors and requiring the isolation of patients with COVID-19 have also been emotionally hard: "There is nothing that can replace a daughter holding her elderly mother's hand or a husband who's been married to his wife for 50 years, they've never slept apart, and he can't hold her hand when she's sick and dying. That breaks my heart."
–
Get all the profiles in our Young Professionals issue delivered to your inbox: Subscribe to the Comstock's newsletter today!