Kevin Phan
Founder, president and CEO, Capital Asian American Professional Society and CAAPS Foundation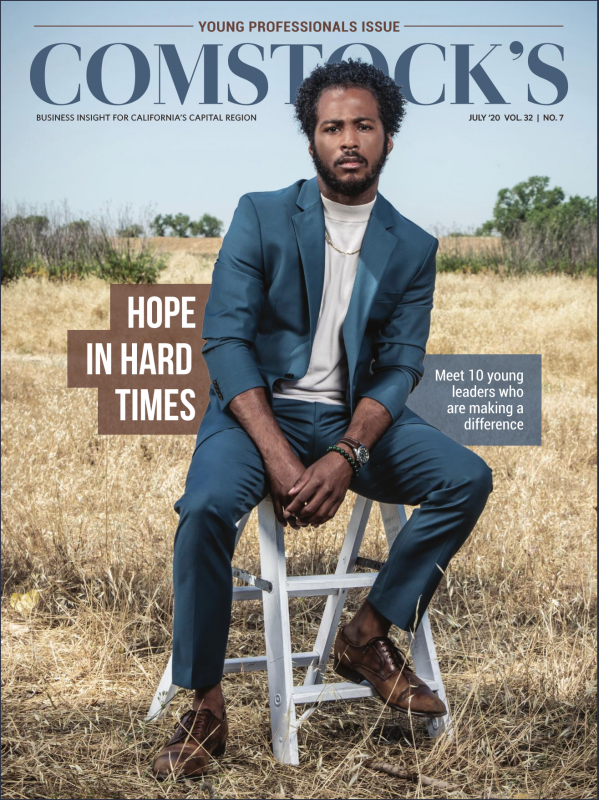 This story is part of our July 2020 issue. To subscribe, click here.
Kevin Phan can remember the exact moment he started his lifelong journey of hard work. It was 1992, and 7-year-old Phan and his family had just moved to the United States from Vietnam. They arrived in Pennsylvania in the middle of winter — with no winter clothes.
"We came here with almost nothing," says Phan, 35, the founder, president and CEO of the Capital Asian American Professional Society, CAAPS Foundation and Merx Marketing. "It's a really tough life when you don't know anybody, have no job and no clear understanding of English. A Christian church gave us our first six months of housing and food vouchers. My parents shoveled snow for extra cash. Seeing that kind of hard work is something I've carried with me my whole life."
Three months after coming to the U.S., the family moved to Sacramento, and Phan later volunteered at the Vietnamese Martyrs church, a parish in the Roman Catholic Diocese of Sacramento, as its event coordinator — a position he credits with giving him the "basic training ground for learning about leadership, following through, measuring your success and doing it again year after year."
Phan landed a job with the State of California to help pay for undergraduate studies at Sacramento State, but he soon discovered that despite the salary and stability, he didn't feel inspired. After nearly nine years working for the state — first for the Department of General Services as the insurance administrator, then for the California Energy Commission as an analyst — Phan quit and was hired by Farmers Insurance based on his insurance administration experience. To grow his client base, Phan didn't just join one chamber of commerce — he joined six — and he eventually opened his own insurance brokerage. He also realized there was a need in the area for a young professionals' group that was focused on career building for entrepreneurs, not just networking.
"Take risks, believe in yourself, put your time in … look at failures as a lesson for success, take 'no' and rejections gracefully, continue to learn … stay positive, appreciate people, be thankful, give back to the community."
In 2016, Phan founded the all-volunteer-run nonprofit trade association CAAPS and nonprofit CAAPS Foundation. CAAPS provides resources, educational programming and events around civic leadership and business development — much of which is now done online due to COVID-19 — to approximately 1,200 members in Sacramento, the Bay Area and Southern California.
CAAPS is also working with Senate Republican Leader Shannon Grove (R-Bakersfield) to help small businesses weather the pandemic by providing translation of documents and resources from the federal government and Small Business Administration to minority-owned businesses, as Phan explains, "to provide live data and information in different languages so these mom-and-pop shops have the best tools to make the right decisions for their businesses." CAAPS is also continuing to offer new initiatives and educational opportunities online to keep its membership learning and growing.
"The No. 1 thing I enjoy is seeing people come together," Phan says. "Sometimes young professionals are too scared to go up to a head honcho and request a meeting. But I always remind them that you miss every shot you don't take. The worst they can say is no."
–
Get all the profiles in our Young Professionals issue delivered to your inbox: Subscribe to the Comstock's newsletter today!