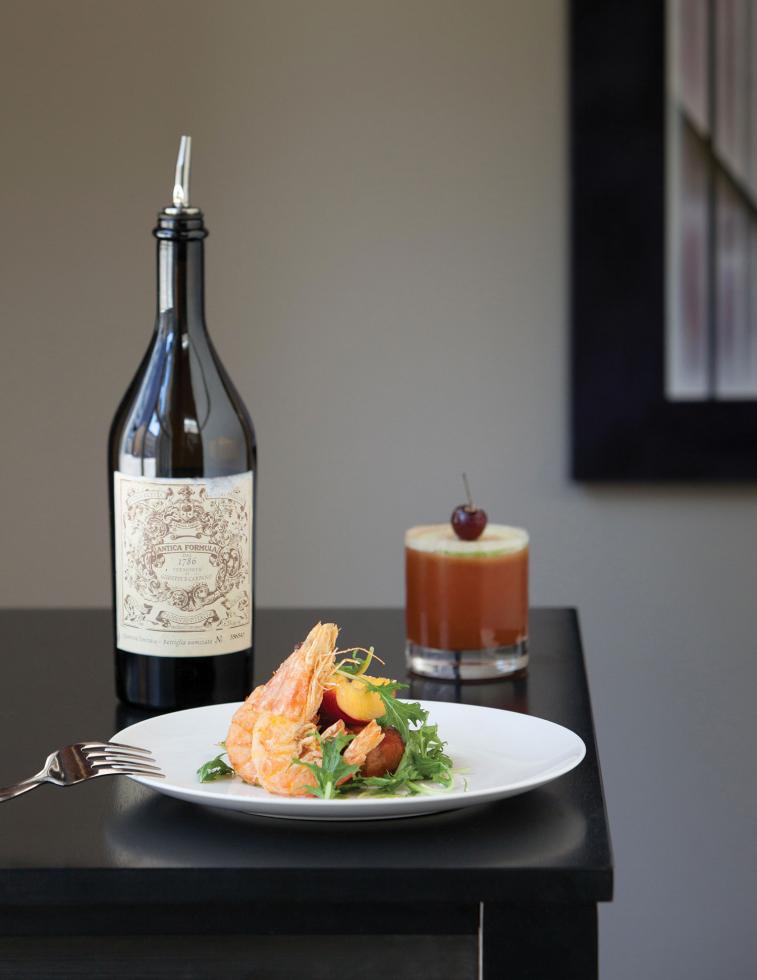 Celebrating 30 "wonderful years of life," this year, Carina Lampkin has been cooking since landing her first job at an Auburn restaurant more than a decade ago. "I was working for a very disorganized woman. After about a month, I took over running the front of the house as well. That's when I realized you have no business running a restaurant if you don't have the knowledge of a chef as well as a sense for business."
In 2003, after an effort to buy that establishment failed, Lampkin moved to San Francisco to attend the California Culinary Academy. She cooked for seven years in the Bay Area and then, one morning, woke up in a very bad mood.
"It was time for a change, but I wasn't sure if I was ready to launch my own place. So I rode a bike from San Francisco to L.A. with a stripper and a flaming homosexual. I had the time of my life," Lampkin says.
It was during this coastal bicycle trek that she came up with the concept and personal fortitude to launch Blackbird. She describes her team of employees as a "creative powerhouse" comprised of artists, musicians, engineers and an exceptional CFO.
"While we maintain a professional decorum, everyone here is free to express themselves while they work."
Chef: Kevin O'Connor
Creation: Braised pork belly with crispy, head-on prawns, Twin Peaks peaches and Riverdog Farms mizuna; $16
"I'm a huge pork belly fan, and matching it with fresh peaches is one of my favorite dishes."
O'Connor says he and Lampkin have similar cooking styles, and the Blackbird menu equally represents their vision for fresh, locally produced food and drink offerings.
"Carina and I come up with the ideas, and then I become the execution guy. I train the crew to make it look pretty."
Tender: Patrick O'Neill
Creation: The William Tell, comprised of equal parts Antica Formula, Makers Mark, Leopold Bros. Michigan cherry liquor and freshly squeezed orange juice.
The William Tell is O'Neill's take on the classic, scotch-based "Blood & Sand" cocktail. He says it pairs well with pork and was created to complement this dish.
"Kevin and I love coming up with handcrafted cocktails to pair with his dishes. We both use a lot of fresh fruit, herbs and vegetables, so the connection is an incredible fusion of complimentary tastes."
Six months ago, Kevin O'Connor hit a wall. He had a good job in a good kitchen, but his body was exhausted and his passion was gone. So, at 24, he decided to step down as the chef of the now-shuttered Blackbird Kitchen & Bar and dig for a new plan.
Since late 2010, following the completion of a multimillion-dollar remodel, management at Enotria Restaurant & Wine Bar has been in pursuit of creating Sacramento's ideal dining experience.