Catherine Reheis-Boyd
President, Western States Petroleum Association
Working in the gas and petroleum industry was not something Catherine Reheis-Boyd set out to do. She loved the outdoors and wildlife and pursued environmental studies at Cal Poly, San Luis Obispo. One of her favorite professors worked in petroleum and talked about how the two paths could connect for a career.
"That's how my trajectory ended from a very, very outdoor pathway into the oil world," Reheis-Boyd says.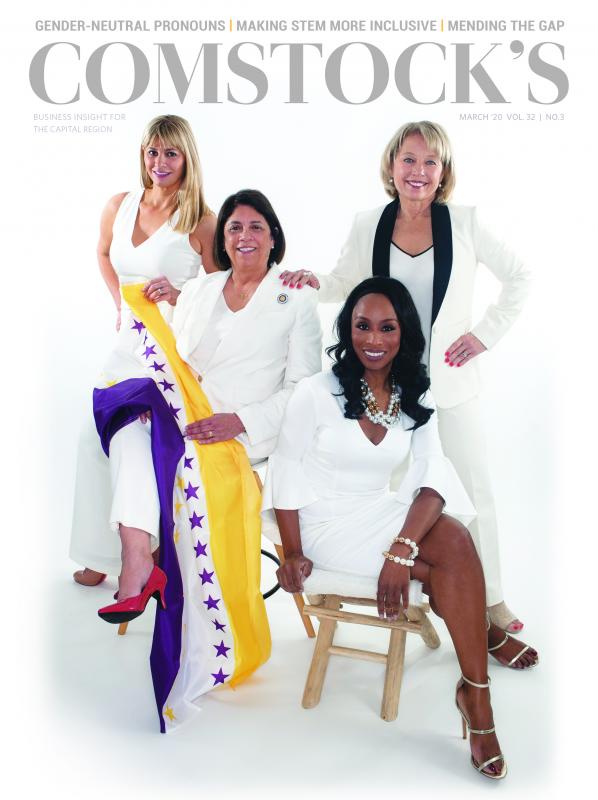 This story is part of our 2020 Women in Leadership issue. To explore the issue, click here.
After earning a degree in natural resource management, Reheis-Boyd landed a job at an environmental consulting firm where she worked on oil and gas projects. Next was a position at Vandenberg Air Force Base to study the effects of wind towers. Later, she worked with Getty Oil in Bakersfield before joining Western States Petroleum Association in Los Angeles. She helped move its operations to Sacramento — to be closer to the Capitol for lobbying — and became president in 2010.
Western Petroleum represents 12 petroleum companies, independent refiners and oil and natural gas producers. She oversees the trade organization's operations and advocacy on regulatory and legislative issues in California, Arizona, Nevada, Oregon and Washington.
"We are the most regulated industry in the entire world," she says. "I think we have, I counted, 43 agencies that regulate us from local, state and federal. We have the strictest requirements anywhere."
Reheis-Boyd is attempting to rebrand the petroleum industry. She spoke on three panels at the 2019 United Nations Climate Change Conference in Madrid. The topics involved accelerating methane emission reductions at oil and gas facilities, carbon pricing in the Americas, and a roundtable discussion with climate change leaders. "We're the first oil and gas trade association that ever attended a climate change summit," she says. "Because of the West and California's leadership on this issue, we were there. It's fascinating to see where (energy is) going, whether it's solar, wind, biofuels or electricity."
Reheis-Boyd appreciates working with young professionals, who she says bring fresh ideas to the industry. "I care about their development as a person and as a career," she says. "If people don't want to come to work, they're not going to produce." She describes herself as an inclusive manager who lets everyone have a seat at the table. Once a year she does an off-site retreat for her staff, and she hosted the staff holiday party at her house in 2019.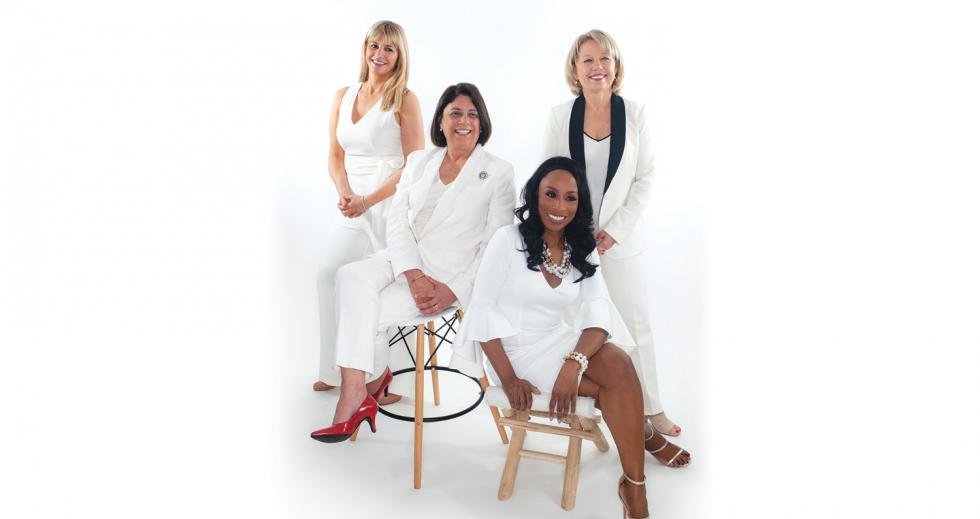 Reheis-Boyd, who has worked in the oil industry 36 years, says she hopes she's ultimately made a difference. "Who have I touched, moved and inspired today?" she says. "If the answer to that is (no one), that was not a good day."
–
Get all the profiles in our biggest-ever Women in Leadership issue delivered to your inbox: Subscribe to the Comstock's newsletter today!
An influx of green manufacturing companies and a burgeoning renewable-energy sector is creating the critical mass Solano County needs to usher in a new era of competitive economic growth.
As head of the California Air Resources Board for the last decade, Mary Nichols is considered the second most powerful person — after Gov. Jerry Brown — in the state's wide-reaching efforts to combat climate change. It is an effort state officials have vowed to continue despite the election of President Donald Trump, a climate change denier.
For much of the past decade, venture capitalists showered dollars upon clean-technology startups with promising-sounding ideas in areas like solar, electric cars and biofuels.
That era appears to have ended.