Celia Esposito-Noy
Superintendent and President, Solano Community College
Celia Esposito-Noy, superintendent and president of Solano Community College, sees higher education institutions as responsible for serving much more than just their students. The "academy," she says, should be a place for public discourse in society — especially the difficult conversations — and for hope.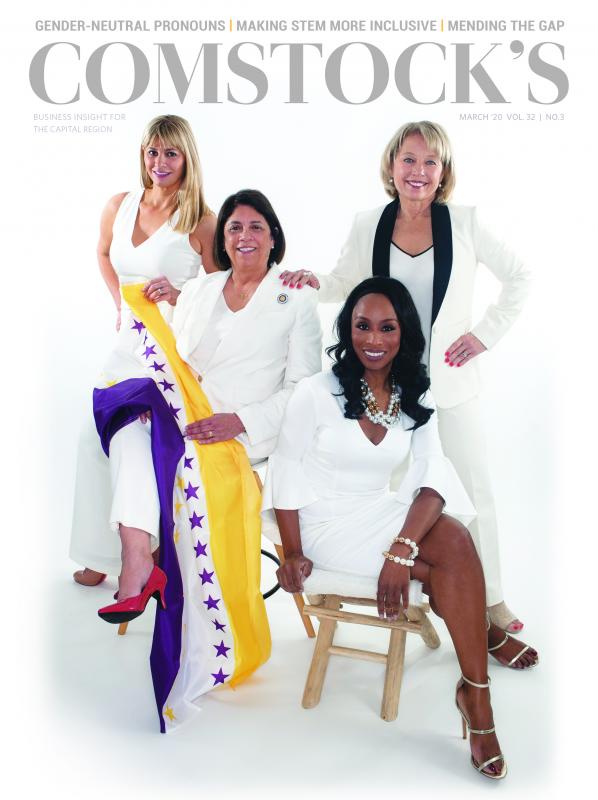 This story is part of our 2020 Women in Leadership issue. To explore the issue, click here.
"That's one of my goals in working here, and working in the community colleges in general, is that we offer hope to the community, and I think that is a key characteristic of successful leadership," she says. "People don't want to follow folks who aren't hopeful."
One of Esposito-Noy's proudest professional accomplishments has been SCC's Inmate Education Program, which provides inmates access to "face-to-face" college courses inside a handful of state prisons and juvenile detention facilities. Launched in 2015, the program now serves 4,000 students. "(These) folks are re-entering the community," she says, "and we want them to be skilled and knowledgeable and successful because we know that reduces recidivism."
Raised in the Bay Area, Esposito-Noy earned a bachelor's degree in black studies from San Francisco State, a master's degree in administration and policy analysis from Stanford University and a doctorate in educational leadership from Mills College. Most of her jobs have been in the California community college system, moving up the ranks from a classified staff position supervising tutoring services at Chabot College in 1989 to superintendent and president of SCC in 2015. The college includes the main campus in Fairfield and centers in Vallejo and Vacaville, a general fund budget of $55 million, and a $348 million bond fund.
In 2019, under Esposito-Noy's leadership, SCC graduated its first class of students in its biomanufacturing bachelor's degree program, the only one of its kind in Northern California. Also last year, she oversaw the development of SCC's California Guided Pathway Project, which is part of a statewide effort to assist students in efficiently attaining their educational goals. "I really asked the faculty, 'Just give me your best thinking,'" she says. "What is the best way for us to do this? I took a step back, and the faculty took ownership and implemented it."
Esposito-Noy attributes most of her career success to the teams she's been a part of through her 30-year career. "I think that's really what you want to look for when you're making career moves," she says. "Lots of folks will talk about the money and the position and the title, but the reality is you can't be effective unless you're working with great people and for great people. That's what I really believe determines success."
–
Get all the profiles in our biggest-ever Women in Leadership issue delivered to your inbox: Subscribe to the Comstock's newsletter today!