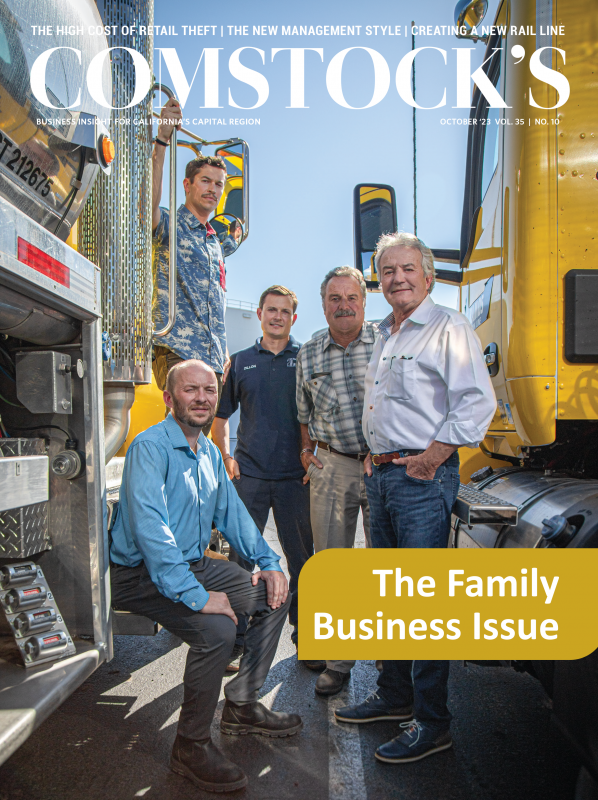 This story is part of our October 2023 print issue. To subscribe, click here.
The solution to one of the wine industry's most costly and threatening problems may be coming soon from Lodi — and it will trot out on four feet, tails a-wagging, with noses keener than even advanced scientific equipment.
Leafroll virus, a widespread insidious agricultural infection, threatens the health of vineyards throughout the world. In fact, grape vines have susceptibility to nearly 100 viruses, more than attack any other perennial crop, with leafroll at the top of that problematic list. The invasive vine mealybug, which feeds on vines, serves as a vector for the virus, transmitting it from vine to vine, down to the roots, even vineyard to vineyard. Infection weakens vines, affects wine quality and quantity and sometimes leads to complete vineyard collapse, leaving soil unsuitable for replanting. Red wine grapes are more threatened than whites, which show fewer or more subtle symptoms.
Now a lean, smart, scientific Lodi team looks to take the lead — and leash — in taming the destructive mealybug and spread of leafroll virus. Its star investigators are a contingency of well-trained canines naturally endowed with millions more olfactory sensors than humans to focus on the target culprit. A proof-of-concept study for dogs' effectiveness in detecting the bugs is getting underway at Lodi nurseries and vineyards.
Stephanie Bolton, grower research and education director of the Lodi Winegrape Commission, wrote the proposal for a $400,000 grant awarded by the California Department of Pesticide Regulation to fund this study. "We have the infrastructure and 20 years of foundational knowledge, which makes us the perfect region to do this," Bolton says of Lodi. The Lodi American Viticultural Area, which includes seven sub-AVAs, grows 25 percent of California's wine grapes — more volume than Napa and Sonoma combined — adding up to a $2 billion industry.
Already Bolton has led two local research teams in gathering and disseminating mealybug and leafroll virus information, including writing and distributing a book on vineyard viruses. Bolton and other canine-detection team leaders — Neil McRoberts, professor of plant pathology at UC Davis, Maher Al Rwahnih, director of Foundation Plant Services at UC Davis, and Lisa Finke, owner of Canine Detection Services — have combined experience, backgrounds and knowledge that informed the study design.
The problem-solving got off to a purposeful start back in 2016, as soon as Bolton arrived at the Lodi Winegrape Commission. At the Richmaid Restaurant in Lodi, she had monthly meetings with a group of growers, pest control advisors, representatives from companies that make mealybug biocontrol products, and the local University of California Cooperative Extension farm advisor. This sundry crew became the Lodi Mealybug Biocontrol Research Focus Group. "We wanted more grower-driven research in the industry," Bolton says.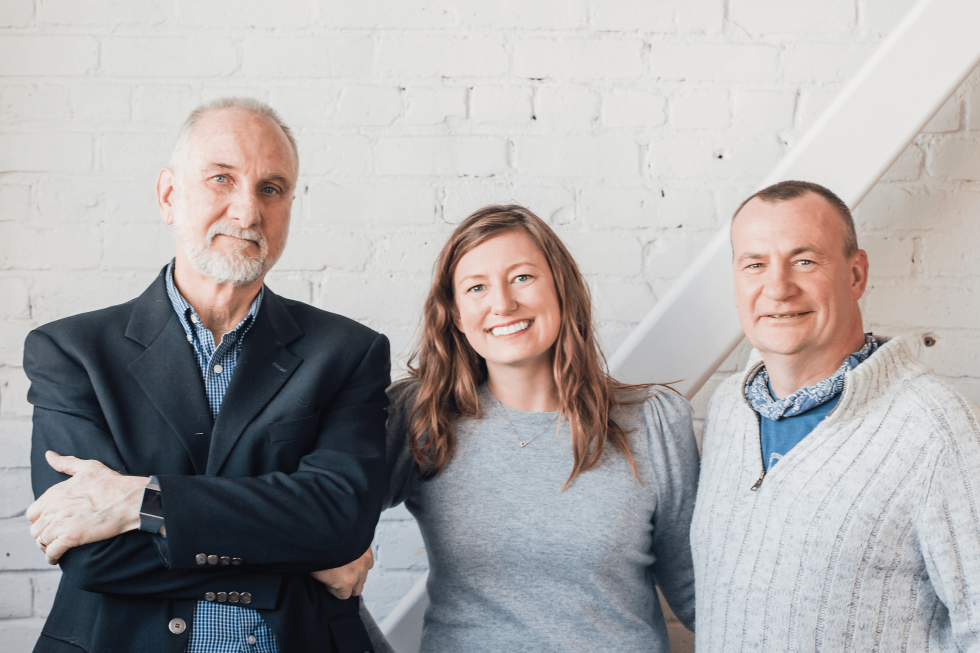 The group visited a vineyard to learn about biocontrol — a method of controlling pest populations by allowing beneficial insects and other species to thrive. "We made a chart for growers of what materials to stop using because they will kill beneficials," Bolton says. "There can be five to seven generations per year of mealybugs, which is a lot of insects. Warm winters mean even more insects and more need for control."
The mealybug is a tricky little pest, and it has allies elsewhere in the insect class. "If you see ants in a vineyard, you probably have mealybugs because ants tend to them," Bolton says. Some ants live in symbiotic relationships with the mealybugs, protecting them from predators. Bolton says she has seen ants pick up a mealybug and move it to protect it from a Cryptolaemus beetle, also known as a mealybug destroyer — a popular biocontrol choice in California vineyards since the 19th century.
But insect warfare among the vines is far from a complete answer. And human scouting — visually inspecting row after vineyard row, looking for mealybug as well as beneficial and other insect activity — gives low return on investment. After all, says Bolton, "It takes two years from the time they enter and settle into a vineyard for the human eye to be able to spot a mealybug."
McRoberts of UC Davis says that dogs' noses can be far more effective than the human eye. And compared to human noses, they're off the charts, with up to a billion odor molecular sensors in some breeds compared to our five million or so.
Several years ago, confronted with the challenge of a crippling Asian citrus psyllid attack on California crops, McRoberts adapted some dog detection techniques that had been developed elsewhere to sniff out the vector insect in citrus groves. "It's been proven that dogs can be trained to do all kinds of things," he says. "In agriculture, dogs have been trained to detect bacteria that cause citrus greening and canker, as well as plum pox virus and viruses in vegetable crops. They work on conveyor belts at ports of entry to sniff out produce and other goods with a high level of accuracy."
Now he believes that the dog-based diagnostic methods he applied with successful results in the citrus groves can be adapted to grape vines. The process of training and deploying canine forces for vineyard work is based on how they worked in the groves. "Basic training takes six to eight weeks," he says. "New dogs have been purchased for this project. The dogs typically work at a fast walking pace. They spend between five and 15 seconds on each plant before giving an alert or moving on. When a dog detects the scent of the target organism it has been trained to find, it sits and looks at the plant. It will refuse to move away if encouraged by a tug on the leash."
Rewards for a job well done are lots of vocal praise, ear scratches and a favorite toy for 30 seconds of play time. Otherwise, "the dog works and the handler observes" with minimal vocal encouragement, direction or other interaction, he says. Teams, typically two dogs with one handler, work four to six hours depending on heat and other outdoor conditions.
The new territory for the dogs — and, crucially, for this study and its stakeholders, will be in nurseries, checking rootstock for infestation. "We haven't yet worked out the details of how those will be sampled," McRoberts says, "but similar work was done in the past with dogs detecting citrus canker by walking between rows of boxes in packing houses." The goal "is to use dogs to prove materials that have been propagated are virus-free. Growers spend a lot of money sending samples for diagnostics, but the dogs are actually more accurate and more efficient."
Bolton of the Lodi Winegrape Commission says the dogs must be able to work at every point in the chain, from nurseries and greenhouses to the vineyards. "Can they detect mealybugs in the vineyard? In budwood? In dormant cuttings? Nursery material? We want it to be a top-down, trickle-down, which is what the industry has agreed upon."
Maher Al Rwahnih of UC Davis, whose work covers the diversity and pathogenicity of viruses and virus-like pathogens of grapevines, has a research goal to develop improved and more cost-effective diagnostic tools for detection and analysis of plant viruses. He is overseeing the dog diagnostic project with a sanguine outlook. Early detection is important to control leafroll virus, the most widely distributed vineyard disease in the world, he notes. "I expect this study to produce accessible tools for nurseries and greenhouses to make sure their plant materials are clean," Al Rwahnih says.
Paws (and glasses) up to best friends — and newest vineyard partners.
Stay up to date on business in the Capital Region: Subscribe to the Comstock's newsletter today.