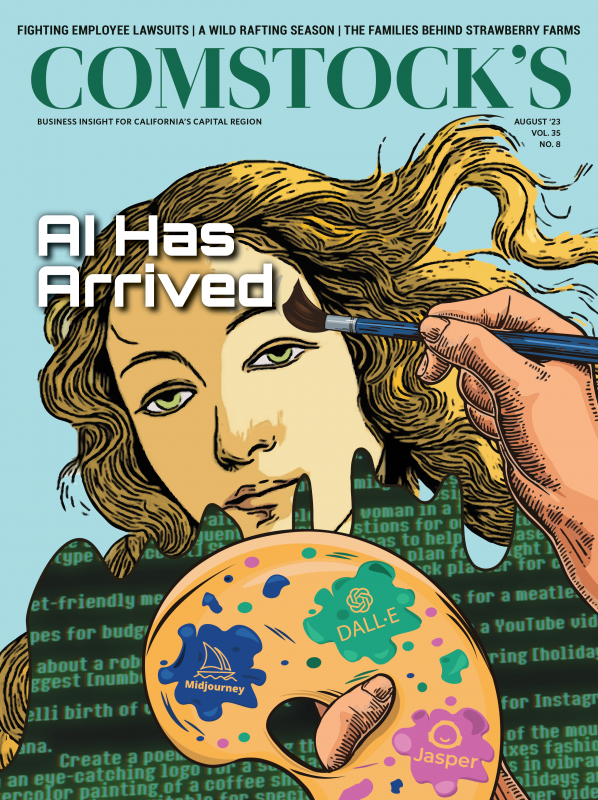 This story is part of our August 2023 print issue. To subscribe, click here.
The first sip of Pila Kava hits like a low dose of novocaine, numbness spreading across the surface of the tongue. This soon fades into a background hum as the flavors bloom. The first note is the earth and spice of the kava itself — the root of a pepper variety native to the South Pacific. Then the edges smooth under teas and aromatics that blur the kava's natural bitterness. The flavor called Eve tempts with apple, mango and rose hips. Bedtime has soothing chamomile and honey. Jolly Rancher is steeped in green tea with lemongrass and berries and tastes, mystifyingly, just like a green apple hard candy.
"What we have is basically the Holy Grail of being able to enjoy all the effects with none of the tastes," says Pila Fatukala, owner of Pila Kava. "And that's why it's different."
The business opened in May at the CLTRE Club in Midtown Sacramento, a coworking and retail space run by the nonprofit CLTRE and the Capitol Area Development Authority. It is the latest addition to the local kava economy, one of the few food and drink trends that reached the Capital Region before it spread to larger cities.
Kava has been used to make a ceremonial and social beverage in the South Pacific for thousands of years. On some islands, the roots of the kava plant are ground by hand in a coral mortar; on others, young men or women traditionally chew the roots and mix the pulp with coconut milk. It's generally consumed in group settings, as its calming effect serves to relax nerves and build camaraderie. Its active ingredients, called kavalactones, have sedative, anesthetic and euphoriant effects, all fairly mild in traditional preparations.
But while kava pills and liquid tinctures — marketed as "herbal Xanax" — have been available at health food stores since the 1990s (and a few kava bars have thrived under the radar in Florida since the early 2000s), the beverage only began to catch on in the continental United States in the past decade.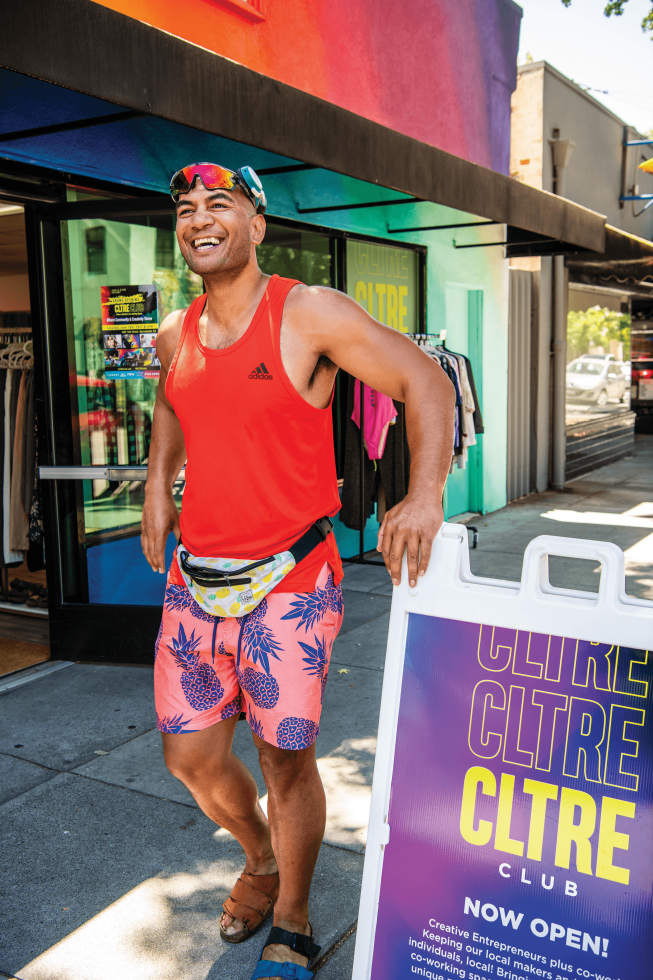 The Bay Area got its first kava bar, Melo Melo in Berkeley, in 2015; the first one in New York, Kavasutra in the East Village, opened the same year. By that time, the kava bar Root of Happiness in Rancho Cordova had already celebrated its second anniversary.
Today, Root of Happiness has four locations around the region, including an industrial-chic spot in a converted warehouse in Midtown that opened last March. Each has a distinct vibe: The Davis branch buzzes with undergrads who can't get into the college town's conventional bars, while the Roseville branch in a historic building near the train station attracts young families.
Root of Happiness was founded by Travis Lowin and Tyler Blythe, two Sacramento locals with an interest in the business potential of traditional plant medicines. Blythe, who graduated from UC Davis with a degree in English and cultural anthropology in 2006, calls himself an "independent ethnobotanist" on his LinkedIn profile, writing that he spent much of his 20s and 30s traveling around the world to learn about indigenous herbal practices. Before starting Root of Happiness, he ran a company called KT Botanicals that sold kava among many other medicinal and psychoactive herbal products.
Blythe is also the co-founder of the American Kava Association, which seeks to provide guidance and oversight in a relatively unregulated industry. "An industry that polices itself is far less likely to suffer regulatory consequences over one that is like the Wild West when it comes to standards," the AKA website states. (Blythe did not respond to several requests for comment.) AKA has yet to gain much traction beyond Root of Happiness itself, but it points to the legal grayness surrounding the product.
Though kava is banned in much of Europe, there are currently no federal or state laws in the United States regulating it. The European bans stem from reports out of Germany in the early 2000s that suggested kava could cause liver damage. The FDA undertook its own studies to investigate these reports and concluded that the root is safe to consume in its traditional format — that is, ground and dissolved in water. There are also no special restrictions on kava import. This lack of regulation is typical for dietary supplements, whose exemption from the FDA's drug approval process was enshrined in the Dietary Supplement Health and Education Act of 1994.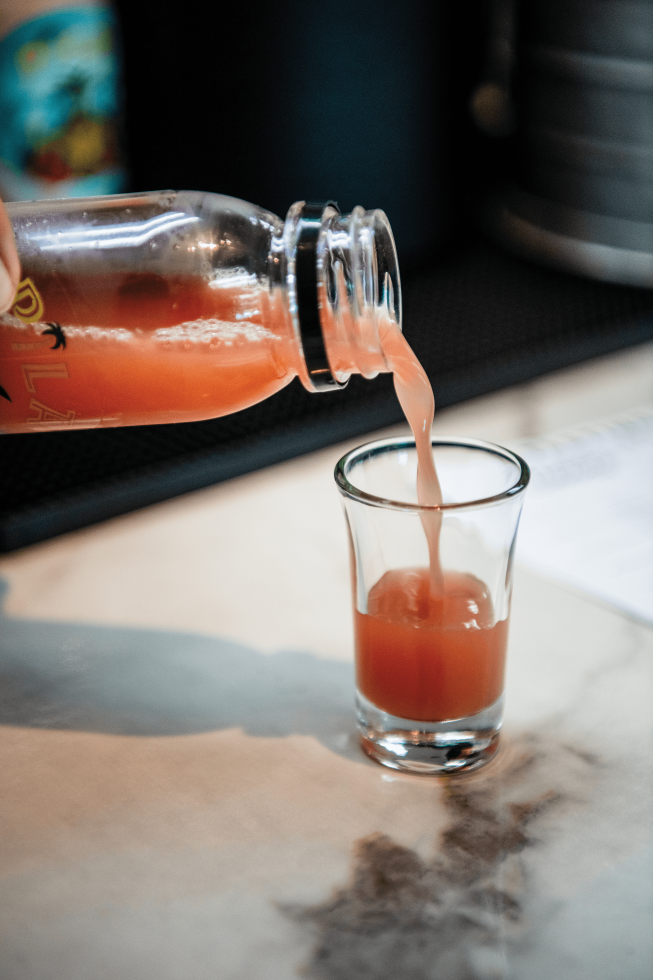 Professor Daniel Potter, a UC Davis plant taxonomist who teaches courses in ethnobotany, says the lack of regulations around kava and other psychoactive plant products comes with pros and cons for both consumers and businesses. "At some level, you can't really restrict and regulate everything," he says. "You get to a point where people can make their own decision." Potter also says there are ethical standards to capitalizing on plant products, codified by the International Society of Ethnobiology. "The big, general take home is that you don't do anything without having full understanding and agreement from partners in the local culture that you're working with."
Fatukala, the Pila Kava owner, does not hold AKA certification. "Sounds like politics," he says. "Me, I have no interest in any of it. I just need people to experience good vibes." He gives Root of Happiness credit for introducing the region to kava but says that his bottled beverages offer a new way to consume the product. Pila Kava also stands apart for being one of the only Polynesian-owned kava businesses in the mainland United States.
He imports his kava from his father's hometown in Vava'u, Tonga, a coral island group where cerulean seas wend through fjord-like waterways. The country, once a British colony, still has a monarchy and follows the law of primogeniture, which prioritizes sons born within wedlock for property inheritance. Through this law, Fatukala has the right to take over a 64-acre plot of land that previously belonged to his grandfather. "I never wanted anything to do with it until now," he says, adding that he would like to import kava grown on the land.
For now, he uses kava sent to him by his cousin, an official in the Tongan government, from another farm. While experimenting with the first 40 pounds he sent, Fatukala says he discovered a proprietary process for removing the root's bitterness. To add more flavor, he adds tea blends from Sacramento's Classy Hippie Tea Co.
He and his business partners, Quynh Yamamoto and Lisa Chen, took their fledgling business to CLTRE, which was interviewing small business owners to sell products in the new CLTRE Club. In return for 5 percent of sales and a share of the utilities, the vendors in the building get six months of rent-free retail space. The nonprofit also connects the business owners to mentors in the region. CLTRE Executive Director Roshaun Davis says Pila Kava will be mentored by Burly Beverages, the Sacramento-based craft soda company.
"The thing that put them over the edge is the passion that they have around what they're doing," Davis says. "It's more than just a business. They're really focused on doing good for the community."
After the six-month residency, Fatukala plans to move the tasting room to a space in Oak Park and find more retailers around the region. He would also consider selling the company, in which case he hopes to remain the face of the brand like Colonel Harland Sanders remained the face of KFC long after its sale.
"But the most immediate goal is to have it in every liquor store here in Sacramento," he says. "I need this to be associated with Sacramento. And until Sacramento experiences and embraces and loves this, I don't want to go anywhere else."
Correction August 14, 2023: A previous version of this article misidentified the name of one of Pila Fatukala's business partners. She is Quynh Yamamoto, not Dee Yamamoto.
–
Stay up to date on business in the Capital Region: Subscribe to the Comstock's newsletter today.