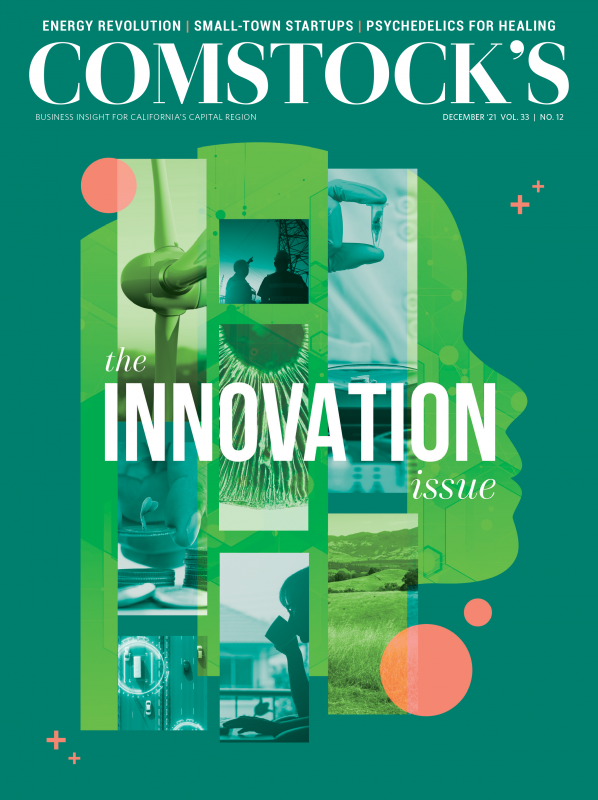 This story is part of our December 2021 innovation-themed issue. To subscribe, click here.
"If anything, this pandemic has taught us to get out of your box," says chef Ricky Yap, a local chef who runs Homeskool'd, a series of interactive cooking classes, with fellow chef Chris Lombardi. "Virtual cooking classes filled the knowledge gap for those who relied on home cooking."
These classes also kept people connected at a time of isolation. As Californians faced nearly two years of closures and cautious reopenings, the chefs behind these classes also adapted, adjusting their businesses with the ebb and flow of demand. Their passion for teaching people to be comfortable — even daring — in their own kitchens has stayed consistent.
Online in Mind
Before the pandemic, Jeremiah Duarte Bills had considered shifting his Portuguese baking courses online. He enjoyed hosting intimate classes in his home in Sacramento's Pocket neighborhood, but was limited to six to 12 students per session. He was able to cast a wider net when he took his classes to Zoom. "So many logistics all of a sudden dissolve when you get going online," Bills says. "I dove in and the response was huge from the get-go."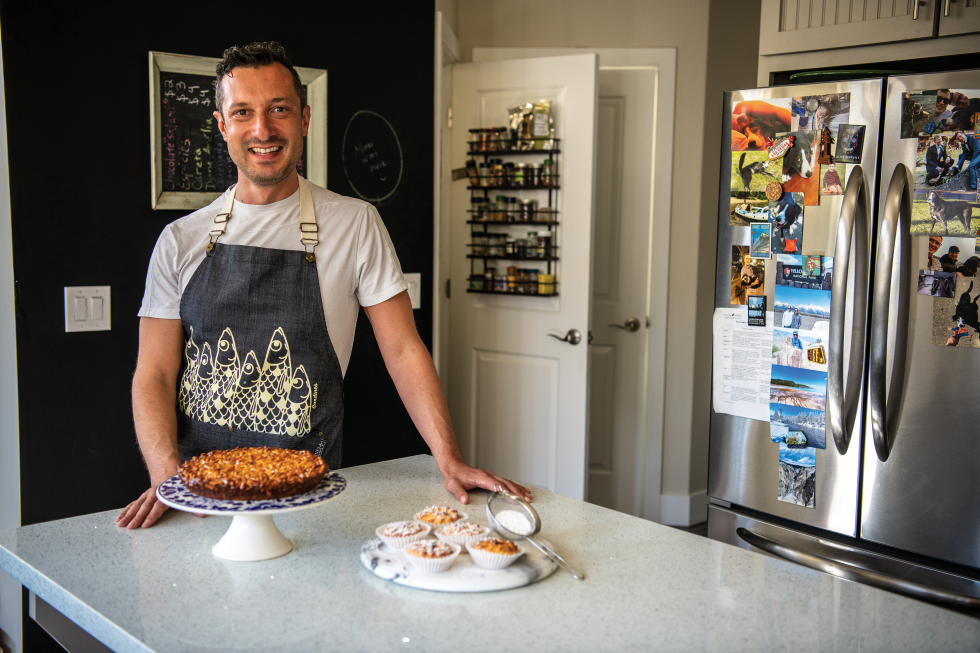 Bills grew up in a family that loved desserts, and he began teaching himself Portuguese baking in college to deepen his connection to his heritage. Following his time on the competition series "The Great American Baking Show," he developed a niche as a Portuguese baking instructor.
When he switched to Zoom, suddenly anyone who wanted to learn the art of Portuguese baking could participate from anywhere with internet access. His students have included well-known bakers like Helen Goh and Brian Hart Hoffman.
Through The Portuguese Baking School, as he has recently rebranded the online program, he offers classes from $18 to $38 per session and provides a list of ingredients and equipment.
Early on, he instructed a virtual class on pastéis de nata, custard tarts popular in Portugal and its former colonies. Made with just a few ingredients — butter, egg, flour, cinnamon, lemon and sugar — crafting the dessert is largely about technique.
"I love to tell the students, 'Before we begin, look at your ingredients. It's so few ingredients and we're going to make magic out of that,'" Bills says. "I love passing on that technique because I've had a lot of failures in getting that right."
"I love passing on (the art of making desserts with just a few ingredients) because I've had a lot of failures in getting that right."

Jeremiah Duarte Bills, founder, The Portuguese Baking School
The night before a photoshoot for "The Great American Baking Show," where Bills made it to the semifinals, the tarts failed in the oven and were not photo-ready. He was upset at the time, but remembers the moment with levity because it was a learning opportunity. When his students slip up, he reminds them to be forgiving of themselves, and that the stakes are low.
"If we fail, who cares? It's just some flour and eggs and whatever," he says. "It's fun to see people doing things out of their comfort zone."
School's in Session
Yap and Lombardi were ready for a new venture in 2020. They'd been friends since high school and both chefs wanted to partner in a business. Yap was a sushi chef who helped open both iterations of Kru in Sacramento; Lombardi was owner and chef of the Burger Saloon in Woodland. They had just launched a catering business when the pandemic hit, putting a halt to parties and private events. They rethought their business and came up with Homeskool'd, interactive cooking classes on Zoom. They taught their own tried-and-true recipes, starting with Lombardi's beef short ribs. Yap focused largely on his specialty: Japanese cuisine, like sushi.
"We really tapped into what it felt like for us if we went back to high school," Yap says. They had what they called "homeroom" — 30 minutes before class when students could greet each other, ask questions and troubleshoot tech issues. They teach students how the professionals cook — focusing on prep, efficiency and sanitation.
"In the restaurant, we do things a certain way," Lombardi says. "We figured it out in almost 20 years of running the kitchen. … We want to share it with you." The chefs agree that the classes foster cooking confidence and, in the height of the pandemic, made space for mental peace. Each class is an hour and a half of no news, no politics. Just food and connection. "Once we sign into class and we see all the boxes on Zoom and everyone is smiling, it's like, OK, this is why we do this," Yap says.
"Once we sign into class and we see all the boxes on Zoom and everyone is smiling, it's like, OK, this is why we do this."

Ricky Yap, cofounder, Homeskool'd
Skills for a Lifetime
Shankari Arcot loves seeing students' faces beam with pride in their kitchen accomplishments — especially children. As a girl growing up in India, she watched her mother cook meals every day using fresh, seasonal ingredients. Her love for teaching blossomed in the Bay Area, where she gave informal cooking lessons to her friends. After moving to Folsom, she taught in-store and private cooking classes until the pandemic. With a nudge from friends and technical assistance from her husband, she launched online Sacramento Spice classes in July 2020. Her expectation that online classes would be tougher than in-person proved to be wrong.
"What I thought was a disadvantage proved to be very positive," she says. "If I'm giving a class in person, we do everything for them. … Now, they're cooking for their family."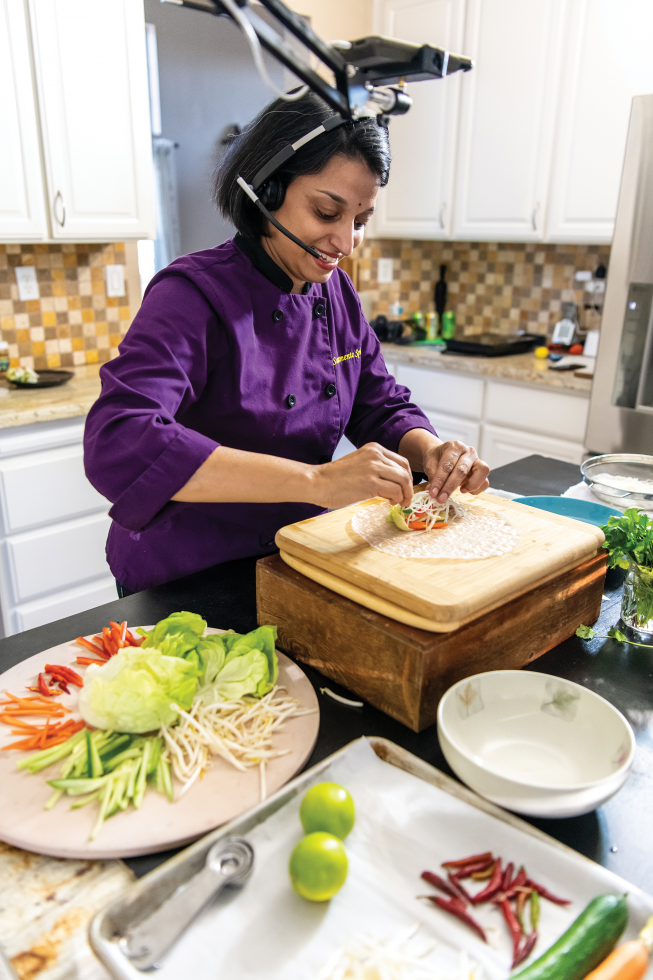 The online model better equips students to make the recipes again and again, because they have the ingredients on hand and learn to cook in their own kitchens. She encourages students to experiment with her recipes for dishes like chicken tikka masala, wonton soup and veggie burgers. Each course is $20, unless otherwise noted, and Shankari sends students a grocery list a week in advance.
Rescue resident Sarina Bronson says her family's spice collection has grown since her son, Luke, started taking the courses. Luke, 13, quickly advanced from children's to adult classes and says pad thai and fried rice are among his favorite dishes. Aside from giving Luke something to look forward to during isolation, the courses have equipped him to help his parents as they prepare for the birth of their seventh child.
"When the new baby comes, I'll be able to pull out a recipe and make it," he says, adding that his younger sister, Lucy, takes the children's classes. "We'll be able to make them together for the whole family."
Arcot gets the most joy from igniting a passion for cooking in the next generation. She offers children's classes and homeschool courses for kids from third through 12th grades. The global cooking homeschool series introduces students to a new country each week. In addition to culinary and culture lessons, students learn to budget and shop, manage their time and problem-solve.
"These children are our future, and we teach them these life skills," she says. "It makes my day just watching these children light up."
The Future of Virtual Cooking School
Each of the cooking courses has seen a dip in the number of enrollees since early in the pandemic, and the chefs cite a few reasons: restaurants reopening, Zoom fatigue and an increase in travel. When the chefs at Homeskool'd saw a decline, they ramped up corporate team-building for clients like Intel and Sacramento State. Bills plans to create an online school with a library of videos and recipes that members can revisit anytime. After a break in her adult classes in the fall, Arcot has resumed the homeschool courses and weekend family sessions. Despite the changes in demand, they see value in keeping the virtual classes going — for themselves and their students.
"It's been a wonderful silver lining," Arcot says. "Everything that happened — it's not the best situation, but we all made the best of it."
–
Stay up to date on business in the Capital Region: Subscribe to the Comstock's newsletter today.