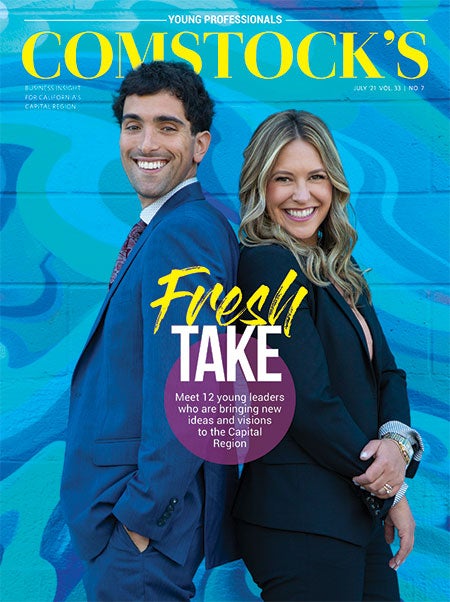 This story is part of our July 2021 Young Professionals issue. To subscribe, click here.
Rebecca Lujan Loveless was at the top of her game as 2020 started. Her direct-to-driveway meal preparation business, City Kitchen Sacramento, was thriving. When restaurants began to shutter due to coronavirus pandemic restrictions just a few months later, she saw her business increase at breakneck speed.
"For the first four or five months of the pandemic … I think it was close to tripling our weekly-slash-monthly revenue," Loveless says. "We were on a roll financially."
While nearly every other niche of the food industry lost its footing in the pandemic, one had the potential to thrive: meal delivery services. Services like Blue Apron and Purple Carrot are go-tos for people who like to cook but not shop, and fully-prepared meals such as what City Kitchen Sacramento provides are a low-effort option for those who don't want to rely on gluey frozen TV dinners or do the cooking themselves. Both kinds of services became a no-brainer for those who could afford them as restaurants began to shut down and grocery store precautions became difficult to navigate.
Sacramento has no shortage of meal prep entrepreneurs, but their seemingly more resilient business models have not made them immune to pandemic-related challenges, especially for those who cook in health department-approved commercial kitchens and don't try to fly under the radar of state and local licensing requirements. Even those businesses that thrived during the early days of the pandemic had hurdles in the ensuing months.
Pressing Pause
Loveless is the sole force behind City Kitchen, with only occasional part-time help. Several months into the pandemic, the pace caught up and Loveless pressed pause. "One of the highest values for me as a businesswoman is to pay a fair living wage," Loveless says. "I do not mess around with paying minimum wage. … That is literally poverty wages."
With a rapidly expanding customer base but without the staff to support it, City Kitchen needed time to retool. "I was working 12, 14, 16 hour days, seven days a week," Loveless says. "Mine literally was just a cash-flow issue and a scaling issue."
"I was working 12, 14, 16 hour days, seven days a week. Mine literally was just a cash-flow issue and a scaling issue."

Rebecca Lujan Loveless, founder, City Kitchen Sacramento
Loveless's solution to the scaling issue was to pivot her business model into a brick-and-mortar City Kitchen location with a small cafe that would allow her to hire staff to grow both the cafe and the meal delivery service. Loveless secured an investor immediately, only to have them back out the day of the lease signing. Moving on from that blow has not been a seamless endeavor.
"A lot of the landlords are very leery right now and they're being extra thorough," says Loveless, who adds that she has had to jump through "a bunch of flaming hoops" in her search for a restaurant space.
Loveless is in the process of rebuilding that plan through a combination of pop-up events and microloans. She has about 35 micro-investors for her business. She says people are thinking, "I can invest in the stock market, why don't I invest with purpose into a local woman-owned business?"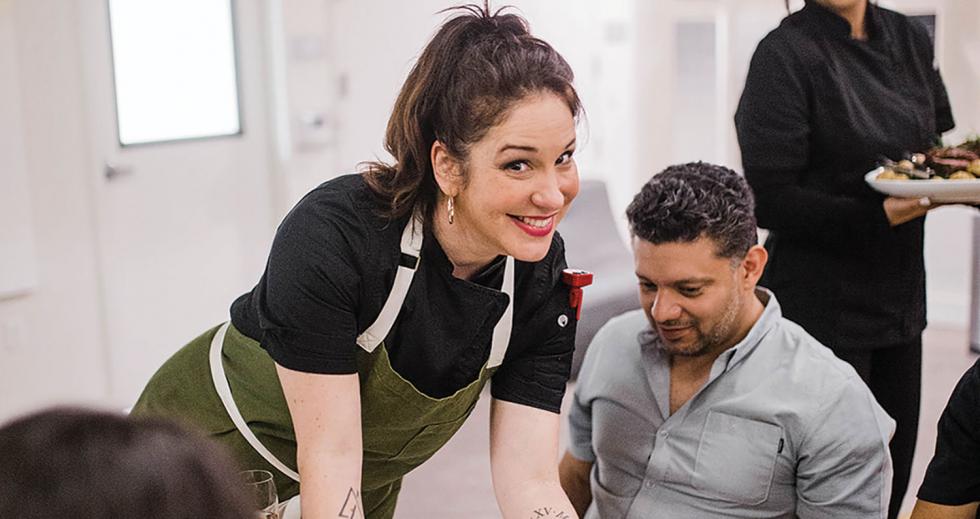 Relief in Diverse Revenue Streams
For Kimberley Bernhardt, of Kimberley's Kitchen in Sacramento, pivoting has been the name of the game for nearly a decade. A staple of local farmer's markets, Bernhardt's homemade soup mixes and other shelf-stable goods led to her expansion into fresh food after she built a commercial kitchen that allowed her to do so legally. In 2018, Kimberley's Kitchen added ready-to-heat meals to the menu.
The meals became a staple of her offerings, especially since she offered vegan meals, which are still a relatively rare option among similar fresh food services. Her website offers a variety of plans, customizable in both quantity and protein.
With Bernhardt's diversity of revenue streams and the pandemic hitting in winter (traditionally a slower time of year for outdoor markets), like Loveless, she didn't feel the pinch right away. "The first two weeks the state shut down, we were the busiest we'd ever been. It was absolutely record volume," Bernhardt says. "And then … people realized, 'Oh my God, this isn't gonna be over in two weeks,' we started getting a lot of cancellations."
In true Kimberley's Kitchen fashion, Bernhardt used the opportunity to dig deeper into a market she'd been toying with for some time: meal-delivery services designed especially for seniors. Bernhardt had been considering creating a line of well-balanced meals for folks who may still be living at home but are no longer able to prepare meals for themselves.
The pandemic gave Kimberley's Kitchen opportunity for a test run into the senior meals market. "We were also using the pandemic in a marketing way to a certain extent," Bernhardt says. "We started … getting a lot of new customers, people ordering for their elderly parents."
Kimberley's Kitchen's involvement with Great Plates, the state and federally funded program that helped keep restaurant and catering businesses afloat by paying them to prepare meals for vulnerable seniors, jumpstarted that new business niche. She used Great Plates feedback to fine-tune the recipes marketed to older customers.
Like Loveless, the struggles of the past year seem to have made Bernhardt more ambitious: She is working on a second product line and is in negotiations for restaurant space. The restaurant wouldn't replace any of the other revenue streams; rather, it would be another spoke in the Kimberley's Kitchen wheel. "The meal prep will always keep on chugging along," she says. "That's nice, but I'm kind of casting my net a little wider … like what else do I want to diversify into at this point?"
Rebooting at the Right Time
Céline Callejon attended one session of the Alchemist Community Development Corporation's Alchemist Kitchen Incubator Program before stay-at-home orders shifted the selective program online. Callejon's 15 years in food service had her poised to use the incubator's resources to create a business plan to open a cafe in line with her health-conscious values.
The incubator's participants — its first full cohort — were all suddenly faced with retooling their business plans with no indication of what the next year would bring. For Callejon, that was a shift from planning for a full restaurant to developing a Puerto Rican pique-style hot sauce, christened Épicée ("spicy" in French).
And then, in the midst of all of it, Callejon experienced a pandemic-related layoff from her job in corporate dining. With commercial kitchen space already available as a result of Épicée, Callejon pivoted to meal prep to make ends meet. "The focus was small-batch healthy meals, well balanced, brown rice instead of white rice, the right amount of proteins, the right amount of vegetables," Callejon says. "Small batch, everything is cooked from scratch, and it's good for you."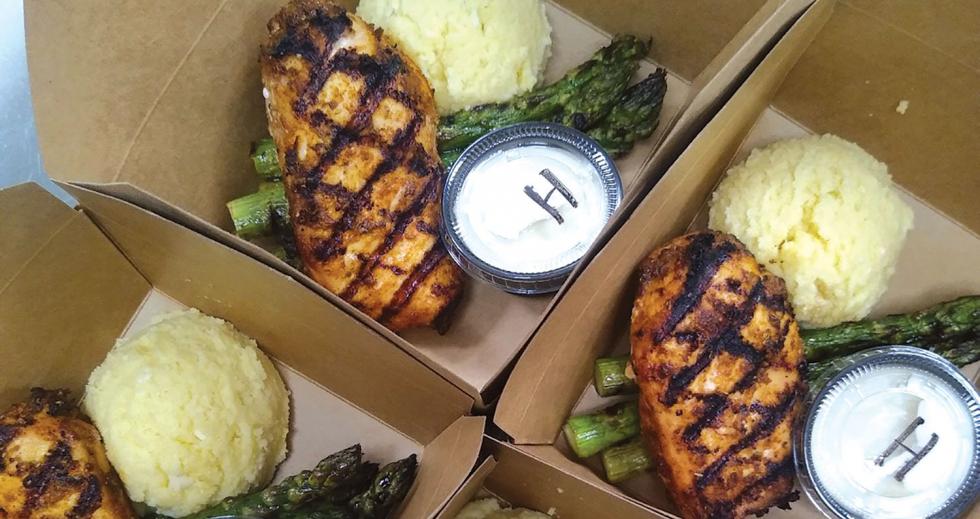 Her initial customers were her fellow gym patrons, but her customer base gradually expanded via social media. "It was a very small scale, obviously, but about 75 meals a week." While Callejon describes it as small scale, part of the meal prep plan was an opening act for a later restaurant.
"I think that ultimately elements of the meal prepping service would also be part of that restaurant idea," Callejon says. "It would be the same kind of recipes. So I also wanted to get the feedback on the food itself."
When Callejon returned to work, the meal plans were put on hold and Épicée returned to the fore, though the original plan — the cafe — remains. She says her plan is to sell Épicée at farmers markets through the end of this year to gauge the reception, "and kind of grow from there."
–
Stay up to date on business in the Capital Region: Subscribe to the Comstock's newsletter today.