When domestic violence victim Porsche Island first reached out to Saint John's Program for Real Change in Sacramento, she was desperate and afraid. She fled a dangerous relationship with only a single suitcase and her 6-year-old daughter in tow. She turned to a temporary domestic violence shelter outside her community, which kept her from immediate harm, but it was far from family and friends. She needed more support than the shelter could provide, but she didn't know where to turn. She was referred to Saint John's, which, for the past 30 years, has operated one of the most successful nonprofit programs for homeless women and children in Northern California.
Saint John's Program for Real Change is part of a growing national movement of nonprofits designing programs that include new ways to monitor outcomes and quantify success for those they serve.
"Rather than waiting until a client has left our program to see how successful we are, we track little milestones along the way," says Michele Steeb, CEO for Saint John's. "That way we can get a more accurate picture of how things are working and make adjustments as we go."
It's not always enough to just provide food or shelter services; greater coordination and collaboration among service providers is needed to ensure the unsheltered don't end up back on the streets. Sacramento Steps Forward, the lead agency working to end homelessness in Sacramento, monitors the performance of individual programs as well as the overall system for addressing homelessness. For the past year, SSF has been implementing a robust outreach and intake process that focuses on locating those most vulnerable and connecting them with housing and services that best match their specific needs. By employing the program, which includes a systems-wide analysis that informs operators of improvements, the organization is able to identify gaps in service and then implement additional levels of collaboration and cooperation among providers. All of this boosts the chances for successful client outcomes and, in the end, independent living for those in need.
All of the nonprofits that are part of SSF's continuum of care have agreed to use the same common assessment tool to better track success. This allows SSF to better determine if they are offering the right programs. "We are trying to be purposeful in our efforts," says Maya Wallace, external affairs director for SSF. "We are working to get our people through the system as efficiently as possible, but we also want to make sure they move to a stable situation and don't return a year later."
The tweaks made by Saint John's are critical because the issues its clients face are often varied and complex. For example, when Island first arrived, she felt like she didn't belong. "A lot of the women had issues with drugs and unemployment, but that was never my problem," she says. But programs were already established to help her feel secure and move forward. "What I didn't realize at the time was that I was just as broken, only internally. I was emotionally scarred and needed help. Saint John's helped me heal."
With its Pyramid for Success program, Saint John's clients move through five different levels — each building on the other — starting with stabilization and ending with self-reliance and community involvement. "Our goal is to provide a program versus a shelter; a cure versus a Band-Aid," says Steeb. "And we have the tools in place to measure and track our success."
When Island started at Saint John's, she needed help with critical skills such as parenting, money management and building healthy relationships. The first two levels at Saint John's cover these issues and more. She completed them while living in the organization's new 28,000-square-foot East Sacramento facility. She also focused on stabilization and self-actualization, including job training at one of the nonprofit's two businesses — Plates Café and Catering as well as First Steps, a childcare center. Approximately 65 percent of the clients make it through each of the first two steps, according to Steeb.
"Our goal is to provide a program versus a shelter; a cure versus a bandaid." Michele Steeb, CEO, St. John's Program for Real Change
"In some cases, clients choose to leave, in others, we may ask them to leave," Steeb says. "Some have trouble adhering to the program requirements or have a hard time with structure and following the rules. In those cases, our program is not for them."
Once Island completed Level Two, she moved to Saint John's transitional program at its original facility on Power Inn Road. "Once I moved there, I had more freedom and my own room," she says, "and you can earn monetary incentives if you perform well in the job training program without missing any days."
In Level Three, clients receive advanced employment training and learn how to create a positive support network. "All the programs are built around community," says Steeb. "We want the mothers to make good connections in the community so when they need support, they aren't tempted to go back to their former and often unhealthy support system." In Level Four, participants are placed in a job. For those who do complete training at one of Saint John's employment training programs, 96 percent are placed in jobs.
That proved true for Island. After she graduated from the program, she was hired by Walmart to work in its deli. With the money she earned and saved, she was eventually able to move into her own apartment. "Saint John's taught me how to budget and how to save money," she says. "Every penny of a dollar that I make now has a name to it, including my savings."
In the final level, clients work toward family sustainability and community involvement, which continues past graduation.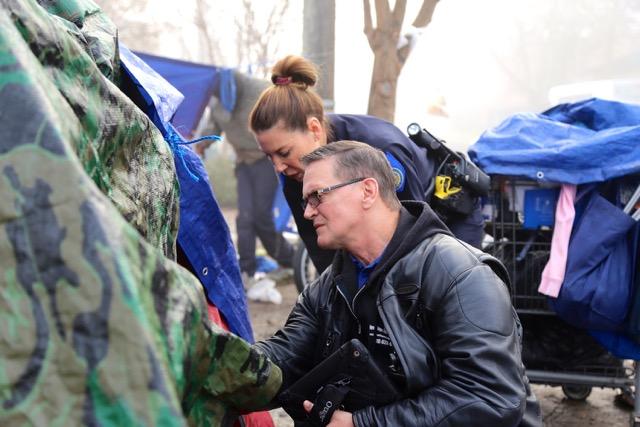 To measure success, Saint John's tracks data from each level, including the average length of stay and how many graduate from the program. It also tracks the percentage of clients who gain their GED, receive employment training and get a job, and how many are reunited with their children. The organization, which began in Sacramento in 1985 at the St. John's Lutheran Church by serving 20 homeless mothers and children, now has a budget of $4.5 million, only 18 percent of which comes from public funding.
To track the data more efficiently, the organization is using a grant from the Hearst Foundation and support from MAXIMUS, a government services organization, to build a data management system that will even further advance its ability to use information to help clients. The system is expected to be online by mid–2016. "With this new system we will be able to increase the efficacy of our programs and continue to grow our financial support," says Steeb. "We can more easily point to successful outcomes in all areas of our program."
Like Saint John's, Goodwill Sacramento Valley and Northern Nevada is also working on new programs, based in large part on the concept that the pathway to employment is a key factor. Two years ago, Goodwill rolled out an innovative workforce development tool called the Career and Life Matrix, which focuses on 25 different career and life domains, such as employment, financial support and wellness. Individuals participating in the employment training program receive help in setting their own goals and then plot a success path toward those goals. Participants work one-on-one with a career coach who charts their progress.
After being out of work for several months, Ed Manrique was directed to Goodwill's employment training program, where he joined four other classmates and two instructors for six weeks of intensive curriculum. "The program was fantastic and very intimate," Manrique says. "The instructors walked us through the procedural steps of how to seek a job, from building a resume, to mock interviews and research, to being at the top of the employer's list."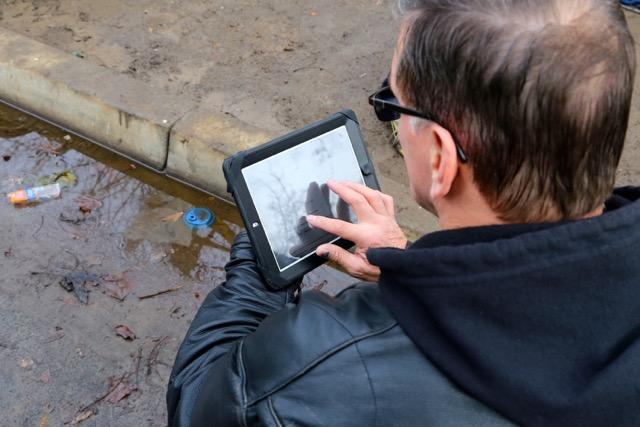 All the steps on the matrix are demand-driven. For example, a participant may need to get a GED to attain a particular position or have financial stability for another. "Our goal is to utilize our resources to help people achieve self-sufficiency," says Rachel Wickland, vice president of workforce development. "This matrix program gives them the platform to succeed."
To promote success, the workforce development team helps people identify potential barriers and then provides the resources and tools needed to overcome them. If a client needs more education, Goodwill partners with College of America to offer affordable online education. For people experiencing homelessness, Goodwill partners with SSF to tap into their vast housing connections. In Manrique's group, some of his classmates needed appropriate attire and transportation for upcoming interviews. Goodwill took care of that barrier.
"It's important for our constituents to experience quick wins for success," says Wickland. "That way they don't become overwhelmed with the process and can see an immediate move along the matrix. For some who have experienced a lot of failure, these wins can be game changers."
For example, Manrique says he needed help overcoming a tendency of being overly analytical. "The career coaches were able to help me look at things in a different way and simplify my thought process," he says. "It was very eye-opening." One of the nonprofit's top success stories, he is now interviewing for positions with the State of California, as well as other organizations.
It's important for our constituents to experience quick wins for success." Rachel Wickland, vice president of workforce development, Goodwill Industries of Sacramento Valley and Northern Nevada
In addition to offering career coaching, the Goodwill stores act as an employment platform where participants can learn job and life skills. In January 2016, Goodwill launched an innovative new storefront known as Jobs-Plus, which functions as a fully equipped career center. Located at the Goodwill headquarters in Sacramento, the Jobs-Plus center includes 10 touch-screen computers, a suite of iPads and career coaching services for people to use free of charge. "After evaluating our workforce development services, we determined that we wanted to take an approach that encompasses more of a self-directed path," explains Wickland. The new Jobs-Plus center and Career and Life Matrix help meet that goal.
Goodwill is able to measure success relatively easy because each time a participant checks in with their career and life coach, the organization can see how they are moving along. The coach also makes case notes that go with the matrix so the nonprofit can measure more subjective concepts, like unanticipated roadblocks or health issues. A data management system collects all the information and generates a report on the findings.At the end of each year, the staff prepares an outcomes report for its funding partners and board of directors. Goodwill also uses the report as a tool to review its goals and make adjustments as needed. From there, a tactical plan is developed and reviewed on a quarterly basis.
The Career and Life Matrix has been such a successful tool that Goodwill is now expanding the program for SSF to use for its constituents. "Research conducted by SparkPoint Centers, part of the United Way of the Bay Area, has shown us that when we are able to bundle services, the success rate increases by 66 percent, so working with Sac Steps Forward to offer a greater continuum of care for all of our constituents will help increase the success rate even more," Wickland says.
Running programs with measurable outcomes that demonstrate success also helps with funding and support. "When we are able to show that our programs are replicable and proven, organizations are more comfortable with their financial support because they can see the return on their investment," she adds.
For clients like Island and Manrique, the outcome of more efficient and measurable programs means the ability to build a higher quality of life for themselves and their families. And by all accounts, it's working.