Nine times worse than the Sept. 11, 2001, terrorist attacks. That's how researchers at Oxford Economics described the economic devastation the coronavirus pandemic has wreaked on the United States' tourism industry.
A Visit California report found that tourism in California grew in 2019 for a record 10th consecutive year, generating $144.9 billion in visitor spending, employing 1.2 million, and generating $12.2 billion in state and local taxes. For 2020, those numbers are projected to be cut in half, casting a huge shadow over a significant part of the state's economy.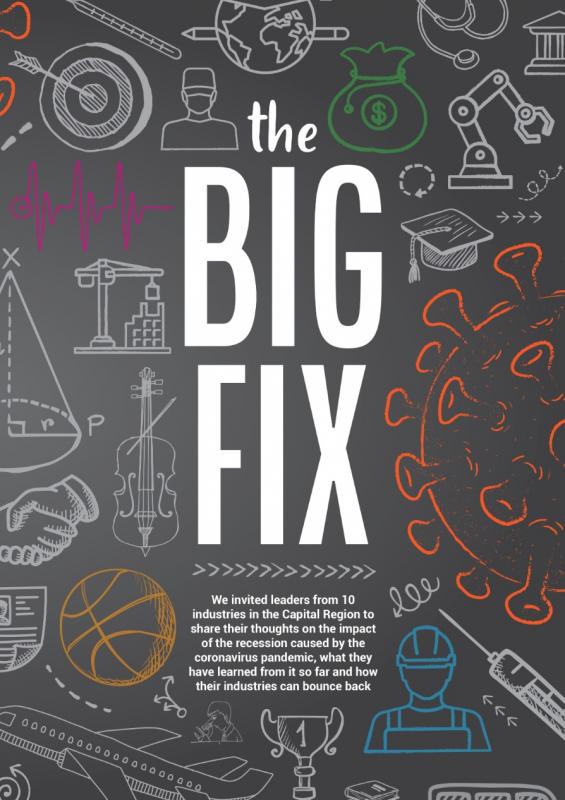 This story is part of our August 2020 Big Fix issue. To subscribe, click here.
California will call on its residents to spend their vacation dollars this year hitting the road to rediscover their state, not only to help their fellow Californians get back on their feet economically, but because it is the safest option. Our travel code — "Travel California. Respect California." — promotes safety and responsibility. People will want to exercise some control over their travel, so we expect more self-drive trips than group travel. Road trips are likely to recover more quickly than air travel.
Here are some ideas on how we can emerge from this crisis successfully.
Be Innovative
California's tourism owners and operators are a creative bunch, and I expect the majority of the state's businesses will develop innovative ways to mitigate coronavirus risks to travelers. Soon after businesses shuttered, for instance, restaurants pivoted to takeout and delivery and persuaded civic leaders to relax rules on takeout alcohol and, later, al fresco dining. Within weeks of the initial shutdowns, hotels, meeting planners, restaurants and retail operations had developed reopening protocols, communicating their willingness to sacrifice short-term revenue to get going again. Companies need to be willing to change their ways of doing business to stay competitive and attract visitors who may be skittish for some time.
Promote Safety
Reopening the tourism economy doesn't depend solely on public health regulators. It depends on consumers, what they're willing to do and how safe they feel. The best thing the industry can do is acknowledge consumer sentiment and implement all the things we've become accustomed to — strict physical distancing, face coverings and enhanced sanitation practices. Most importantly, consumers need to know their safety is paramount. Operators need to be transparent and firm about rules and procedures during booking, upon arrival and during the consumer's experience.
Leverage Outdoor Assets
California is blessed with tremendous outdoor spaces, like Redwood, Yosemite and Joshua Tree national parks and iconic seascapes in Monterey and San Diego. But there are thousands of lesser-known natural attractions, such as regional parks, lakes and rivers, out-of-the-way hiking and biking trails, and agritourism assets.
Travelers who have been cooped up but feel comfortable venturing out of their homes this summer and fall don't want to be stuck inside. California destinations looking to attract visitors for the foreseeable future should emphasize outdoor opportunities.
Ask for Help
After some hiccups, federal aid to distressed businesses has become more available. Expect other programs to emerge from Congress, the state Legislature, and city and county governments. If your staff is too small or not experienced with government grants and loan programs, activate your business network for advice, or consider a consultant. If you identify a policy change that would help your business, take action. Get facts, round up others in the industry who could benefit and build a coalition. Engage your elected representatives and their staff. Use research to make the case that the change would not only help your business survive, but aid recovery for the broader economy.
Re-establishing tourism as an economic powerhouse will not be like flipping a switch. Recovery will be frustrating and jagged, depending on the arc of the health crisis and the response of the government and consumers. Some of the most beneficial tourism assets — conventions, sporting events, concerts and other large meetings — may be shut down well into 2021. Our industry partners are confident about the next chapter of this story. We've been down before but believe the Golden State spirit of adventure, open-mindedness and entrepreneurship will once again prevail.
–
Caroline Beteta is president and CEO of Visit California, an industry-led nonprofit organization that markets California as a premier travel destination. She has shepherded the growth of Visit California into a global marketing franchise, annually delivering millions of visitors who brought billions of dollars to America's top travel destination.​
Stay up to date on the effects of the coronavirus on people and business in the Capital Region: Subscribe to the Comstock's newsletter today.
The new mobility future, driven by the emergence of a number of cultural, regulatory and technological evolutions, will be vital in the post-COVID-19 world.
Comstock's has been following four businesses that have been helping to drive the resurgence of Sacramento's central city in recent years. Here's how they're faring a month into the shutdown.
To open our Big Fix issue, Comstock's executive editor reflects on the first half of a year in crisis.