How do you work? How do you really work? This is a question we put to six of Sacramento's top executives. We asked them to track their activities for a typical workday, revealing the hour-by-hour nitty-gritty of how they tame the chaos. We wanted brass tacks. How do they manage their to-dos? Stay focused? Avoid death by meetings? When do they sleep?
Our methodology: Each exec kept a detailed log of his or her actions for the day, from breakfast to bedtime. They classified each hour into buckets like "meetings" or "family time." They shared their work hacks and productivity tips. And to get some perspective, we asked Lisa Montanaro, a Sacramento-based productivity expert, to chime in on what works for them and why.
These breakdowns are meant to inspire, excite, challenge and nudge us to level-up our own routines. Ready? Let's get to work.
Matina Kolokotronis
Every NBA team is also a business, and as the Sacramento Kings' chief operating officer, Matina Kolokotronis has the all-encompassing responsibility of making that business tick. Now in her 22nd season with the Kings, Kolokotronis' to-do list includes items ranging from player contracts to community engagement to arena development — she helped bring the Golden 1 Center to life. This is what a dream job looks like in reality: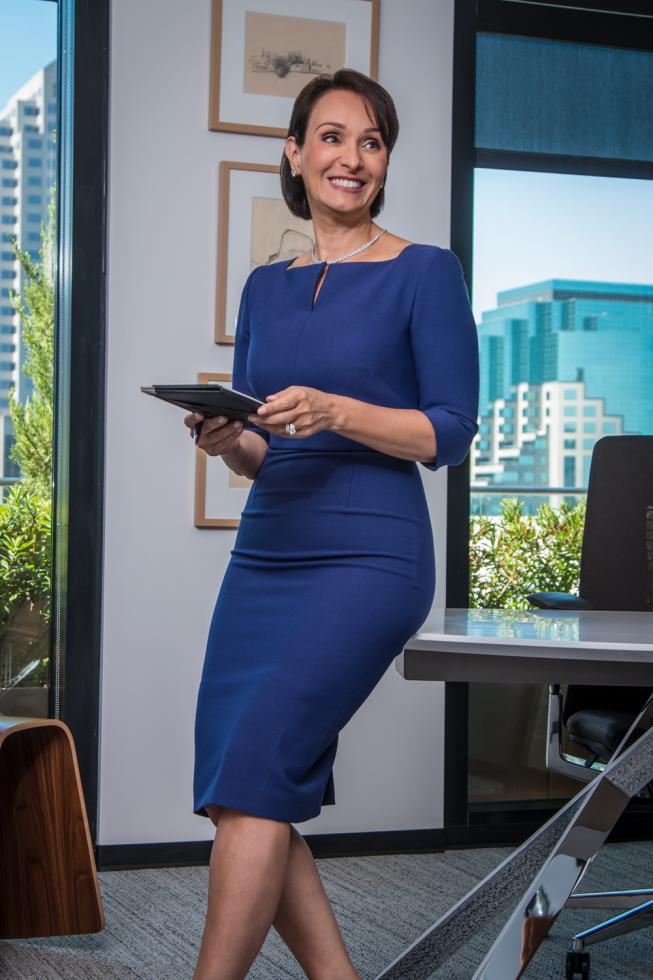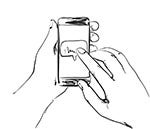 6:30AM — She has the same breakfast every day (black coffee and a smoothie): "The fewer decisions this early in the morning, the better." Email, texting, news: "Mainly Twitter. I also read a hard copy of The Sacramento Bee. I'm very dedicated to our community, and I think that reading your local daily paper is a must."
7:30AM— Yoga. "This gives me time to center myself and make sure I have a good start to the day."
9:30AM — Arrives at work. Email. Scans the daily schedule.
10:30AM — Meet with General Manager Vlade Divac, attend shootaround for the first day of the California Classic NBA Summer League.
11:30AM — Check-in with team owner Vivek Ranadivé: "I provide an update on today's events that go beyond basketball — the Youth Forum and our Tech Summit. I'm proud to be part of an organization that looks beyond their traditional business model and works to make Sacramento a better place."
12:30PM — Working lunch with Kings leadership team.
2PM — Legal strategy meeting.
3PM — Meet with 200 students at the Kings and Queens Rise youth forum: "This is in partnership with the Build.Black.Coalition. The mission is to interrupt violence by providing an opportunity for young people to engage in intercommunity sports."
4PM — Final prep for tonight's games: "Ahead of our events, I like to do a final walkthrough and make sure everything is in place and ready to go."
5PM — Doors open; Tech Showcase begins: "The Tech Showcase is a great way for us to continue to lead and support local businesses that are on the cutting edge of technology. Once the doors are open, I walk through the showcase to check out some of the products and innovations being displayed. Then I greet and chat with fans as they arrive."
6PM — Game 1 ­— Heat vs. Warriors: "During the game, I grab a quick bite to eat in one of the clubs."
8PM — Game 2 — Kings vs. Lakers; NBA debut of Harry Giles and Marvin Bagley III: "Kings win!"
10PM — Drive home.
11PM — Head to bed.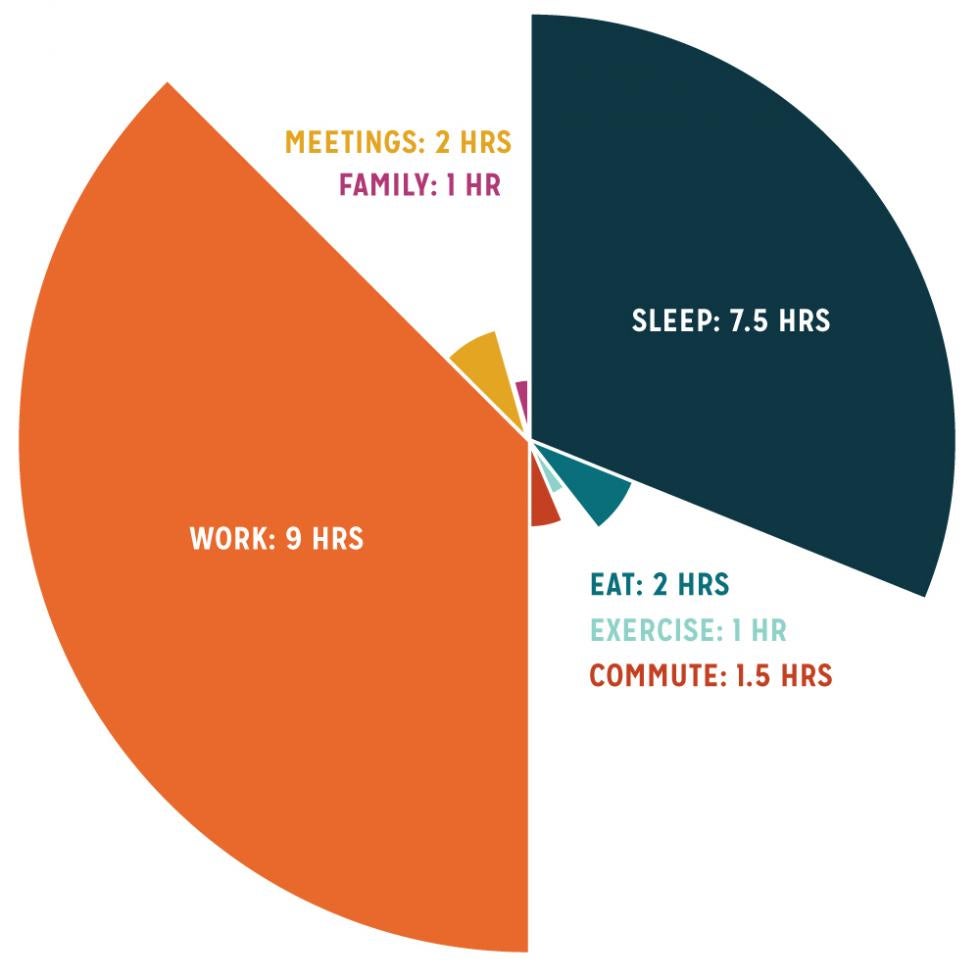 How I Stay Organized
"It's a bit old-fashioned, but I write out my to-do list in a notebook. I'm very visual, and being able to write it down helps me stay organized and memorize what I need to get done every day. On top of that, there's no better feeling than being able to check something off a to-do list!"
The EXPERT says:
"Evidence suggests that when we write something down, we take it more seriously," Montanaro says. "Then when we force ourselves to revisit it daily, we drive home its importance and stay more accountable."
* * *
TYLER SMITH
Founder and CEO, SkySlope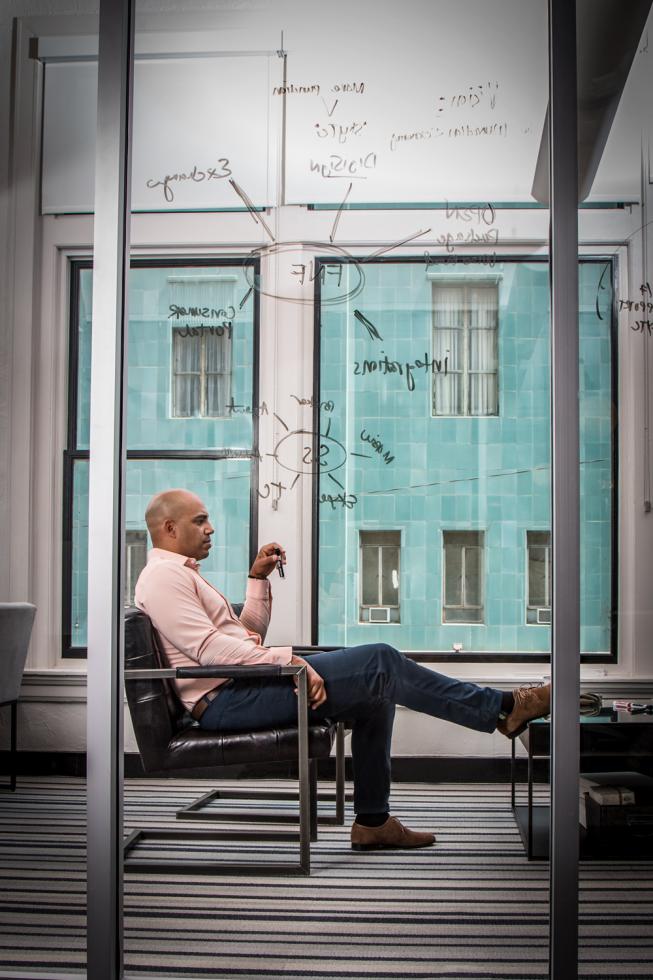 You have to get up pretty early in the morning to outwork Tyler Smith. He jump-starts his day by rising at 4:30 a.m., a habit that helps explain how he has grown SkySlope, which makes digital asset tracking software, into a 100-employee company that is used by 48 percent of the nation's top 100 real-estate companies, according to the firm. How does one buy their first home at age 19, which Smith did? With laser-focused days that look like this:
4:30AM— Journaling, which he had done regularly since age 22, then a quick check of email and news.
5AM— Work out with personal trainer: "I'm at my best when I w

ork out, so I make an effort to work out every morning."
6AM — More email, more news.
7:30AM — Arrive at office: "I do my daily lap around the office. It's important to me that I'm a CEO who is present and available to my employees. I learn so much by talking to people, and it doesn't take long."
8AM — Breakfast meeting with a vendor.
9AM — Quick one-on-one meetings with VP of product, VP of operations and VP of strategic partnerships.
10:20AM — Office tour with tech vendor.
11AM — Lunch with client and friend.
12:30PM — Productivity meeting with COO.
2PM — Project-specific meeting with the product team to discuss enhancements and releases.
3PM — Check-in meeting with the recruitment team: "Each week, the recruitment team sends me the priorities for the following week, but I also like to touch base in person to learn more about the candidates we've talked to and which positions we are having a hard time filling."
3:30PM — Review financials.
4PM — Team meeting: "Every Friday we have a companywide meeting called Pulse. We review the accomplishments of each department and celebrate."
5PM — Strategic planning: "This is a time to think about big-picture initiatives for the company. This is one of the most important parts of my day. My office has floor-to-ceiling windows, which I use as a whiteboard to mind-map a new product feature I'm thinking of."
8PM — Relax with friends: "I'm not married, and I don't have kids, so family time is more like family and friends time … I love taking my mom out to dinner, or I'll use the time to call and check in with other family members who don't live in town. It's not always face-to-face. I have an incredibly close-knit group of friends and mentors who are like family to me."
9PM — Downtime: "I love reading articles and business books. I'm trying to get into fiction, but I really just love learning. I don't watch a lot of TV, but I do watch 'Billions' and 'Succession.'"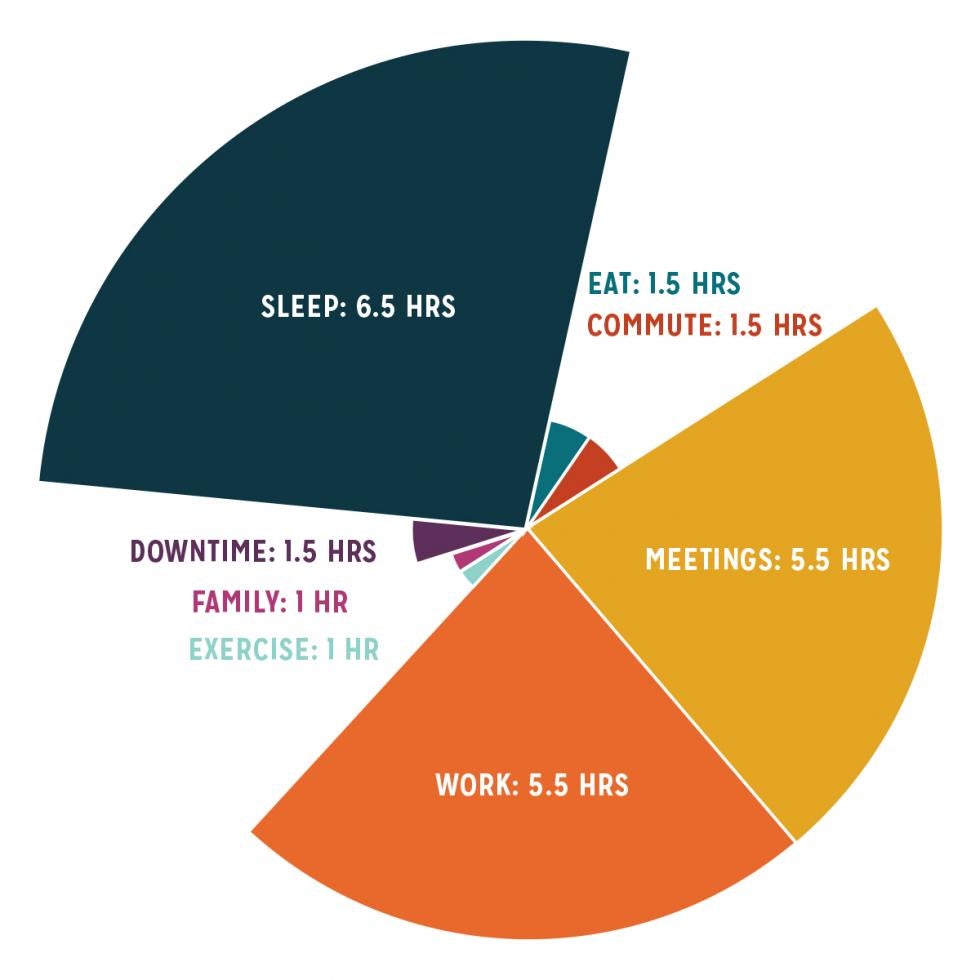 My Daily Ritual
"I always journal first thing in the morning. I journal about three things: What I did, who I met, and how I felt … I have close to 200 journals. I regularly reread them to remember what stumbles and successes I've experienced through the years."
The EXPERT Says:
"I have been keeping a journal since I was 8 years old, and I agree that it is an amazing tool for self-reflection, learning and change," Montanaro says. "Most successful, productive people are constantly reflecting on what they have learned and what they could be doing differently."
* * *
Taro Arai
Don't let the title fool you. Taro Arai's job title might be "chief dreaming officer," but at the end of the day, he's still responsible for an empire of Mikuni sushi restaurants that now includes nine locations, 150 chefs, 1,000 employees and an endless pipeline of private catering events, which he personally oversees. He also found time to co-author a couple books — Abundance: Finding the American Dream in a Japanese Kitchen and Appreciation: Honoring Those Who Have Blessed My Life. His average day looks like this:
6:30AM — DOWNTIME: "I never need an alarm clock, because I'm awakened by birds chirping and bright sunshine." First thing after waking: "I email my children a Bible verse and encouragement for the day." He has done this every morning for the past six years. Daily devotional.
7:30AM — WORK: Email. Texting catch-up. (He used to respond to every text message until 2 a.m., but now he's "forcing myself not to look at my phone" late at night.)

8:30AM — EXERCISE: Golf at Schaffer's Mill in Truckee with Chisay, his 19-year-old daughter (the youngest of four children): "I had five birdies (and many double bogeys) and shot 82. Chisay had three birdies and shot 71 — she always plays it safe and doesn't understand why I always have to go for it."
10:00AM — WORK: Social media, news: "I rely on my team to feed me important stories and news items. It's more efficient for them to go through and synthesize what needs my attention."
11:30AM — EAT: Lunch meeting.
12PM — MEETINGS Meetings with guests, vendors, teammates: "I have a monthly officers team meeting, and a monthly all-day leadership council meeting. I keep meetings brief and to the point. It's too easy to get bogged down when people are rambling
2PM —ERRANDS: Errands.
3-9Pm — WORK: Sushi catering at a private home. Catering is core to his business, both in residential homes and at company events.
10:30pm — DOWNTIME: Daily wind-down in the hot tub at Life Time Fitness, where he meets his wife: "This is shared time, we talk about what happened with our days." Head home at 11:30pm.
12am — DOWNTIME: "At midnight exactly, I send Facebook birthday wishes to all my friends. I want to be the first one to help them celebrate." He then relaxes with ESPN for 30 minutes to an hour, regardless of what's on. "I love every food, I love every sport."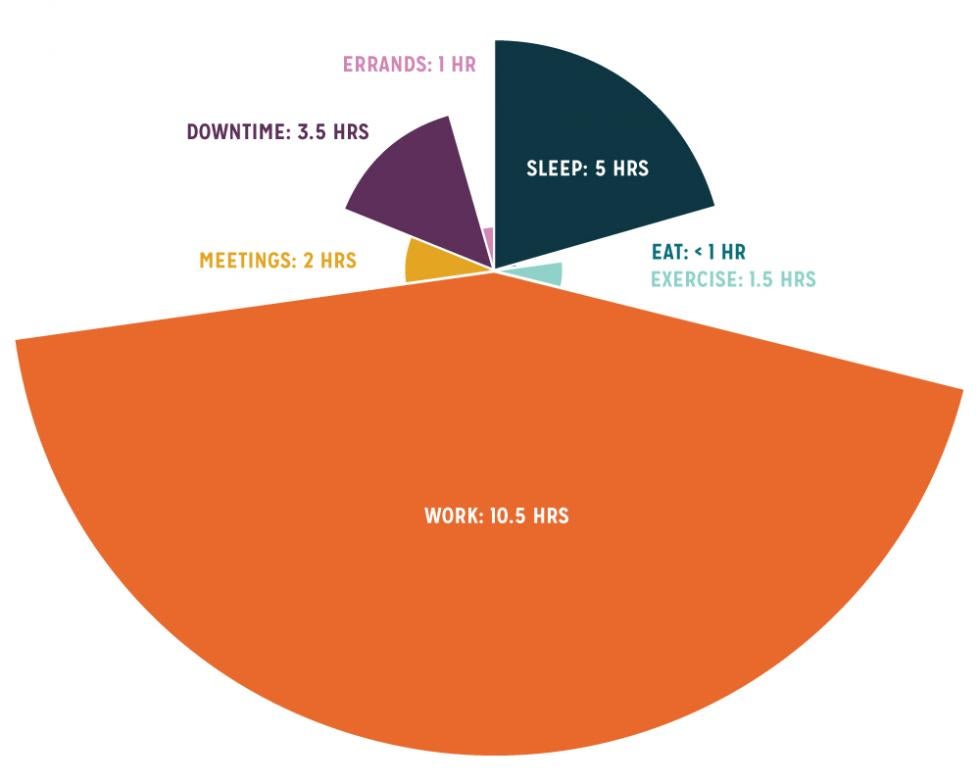 How I stay healthy
"I always try and have physical time for my body, because I eat until midnight; that's my job." Sometimes it's yoga with his wife, sometimes a jog with his dog, sometimes (like today) golf with his daughter. "I believe in health over wealth."
The EXPERT says:
"Taro is making exercise a priority on his calendar and in his life," Montanaro says. "One of the mantras that I share with my clients is, 'Honor appointments with yourself.' Taro is doing this."
* * *
Laurie Harting
SR. VP of Operations (Greater Sacramento), Dignity Health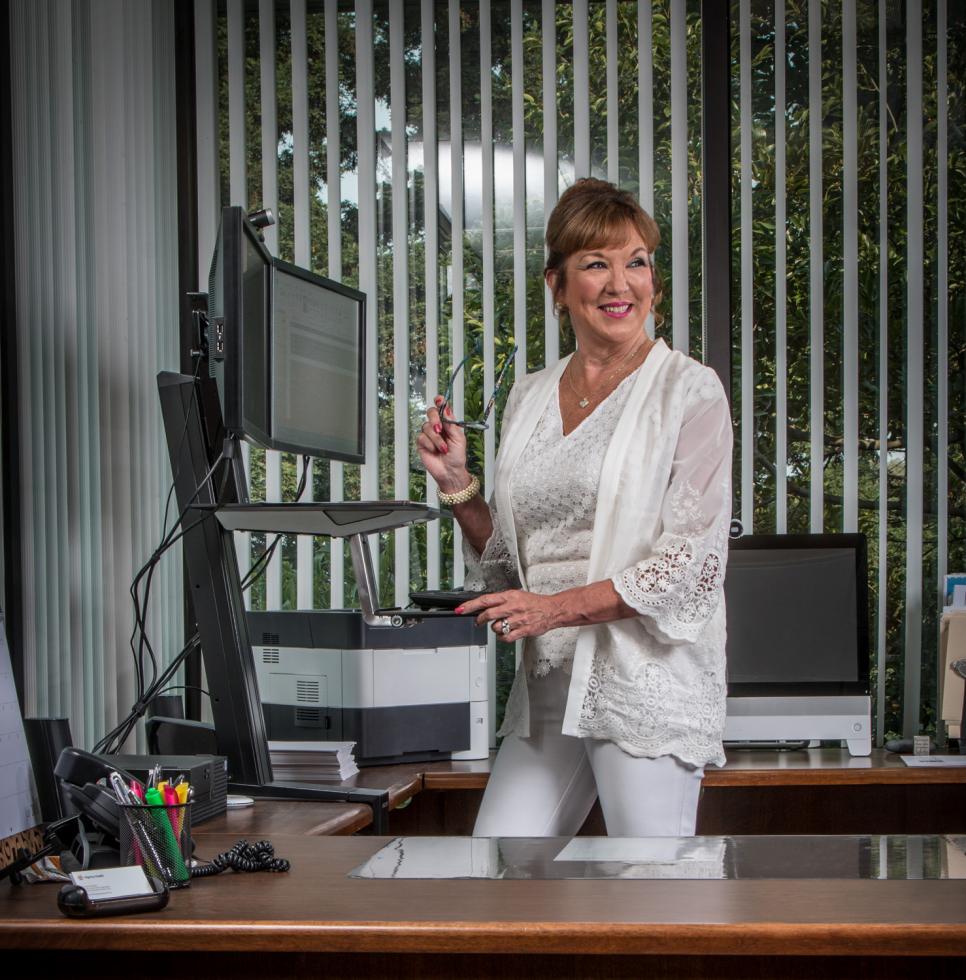 12-5:30AM — Sleep
6AM — Breakfast with husband, always: This "gives us time to talk about the day, and he always reads me my horoscope and star rating." Then she checks email.
7:30AM — Morning conference call with the corporate office in San Francisco, taken from home office.
8AM — One-on-one call with a hospital president: "These monthly calls are very beneficial to staying connected."
8:30AM — COMMUTE: "I do some introspective planning and also check in with my assistant by phone to confirm the day."
9AM — Coffee at the office
10AM — Review slide-deck on leadership development in preparation for a presentation: "I commit to a deep-dive review of the presentations to be sure the discussion will flow."
11AM — "I use my stand-up desk to stretch while I answer emails and review online periodicals and news updates."
11:30AM — Lunch meeting.
Prep for town hall with internal communications director.
12PM Lunch meeting.
1PM — Prep for town hall with internal communications director.
1:30PM — Quick check-in with chief physician executive.
2PM — Review employee engagement action plans.
2:30PM – Another meeting.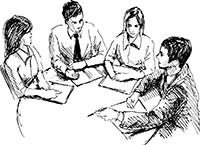 3:30PM — Meeting with VP of mission integration to, "focus on how we are serving our patients, employees and the community."
4PM — Review fiscal year 2019 quality and financial metrics. Check in with executive assistant to review the next day's schedule.
5PM — Email. Check-in call with a hospital president. Commute.
6PM DINNER — "My husband is a terrific cook. I look forward to dinner at home in the evening. Salmon!"
7PM DOWNTIME — Relax with art – a mosaic project. Netflix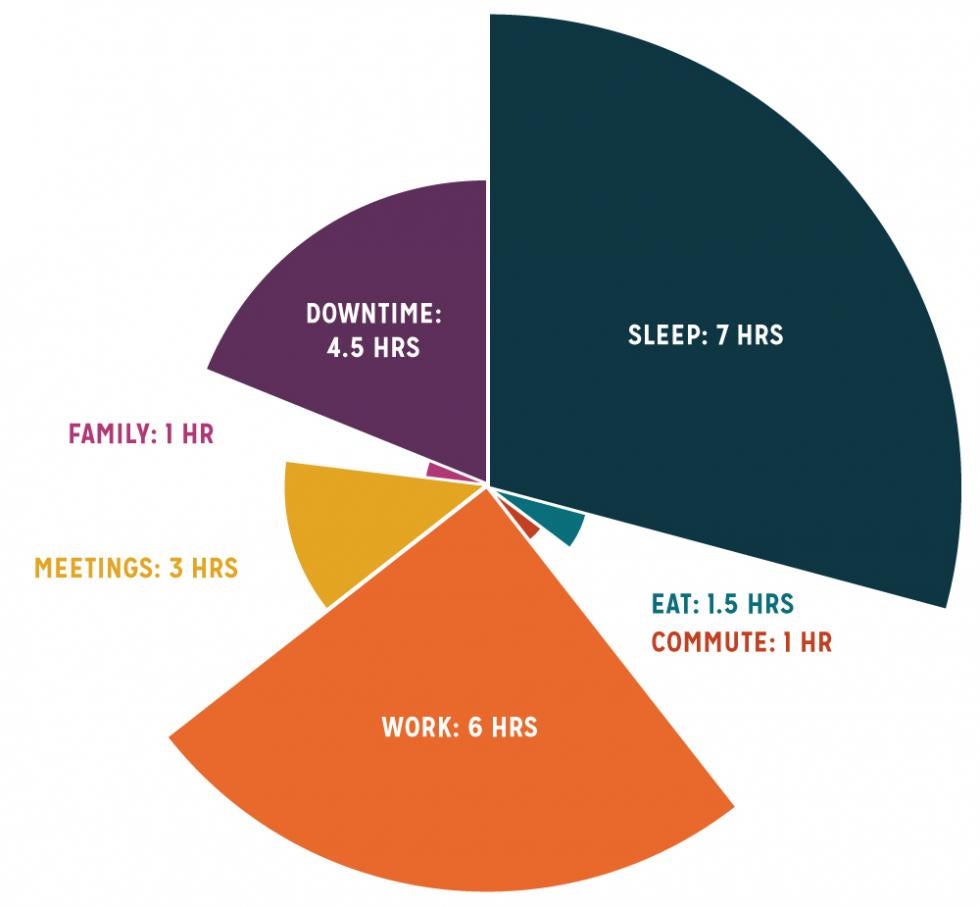 How I tame meetings
"The key is to have an objective. Nobody has the time to meet just to meet. The agenda needs to be specific and time-sensitive. If there is not a specific objective, I generally do not attend the meeting."
The EXPERT Says:
Montanaro's four tips for meetings: 1) Containerize the time by having a start and stop time. 2) Always have an agenda. "If the agenda can be containerized into smaller time segments, even better." 3) Only invite necessary participants. 4) Bring snacks.
* * *
MARIAH LICHTENSTERN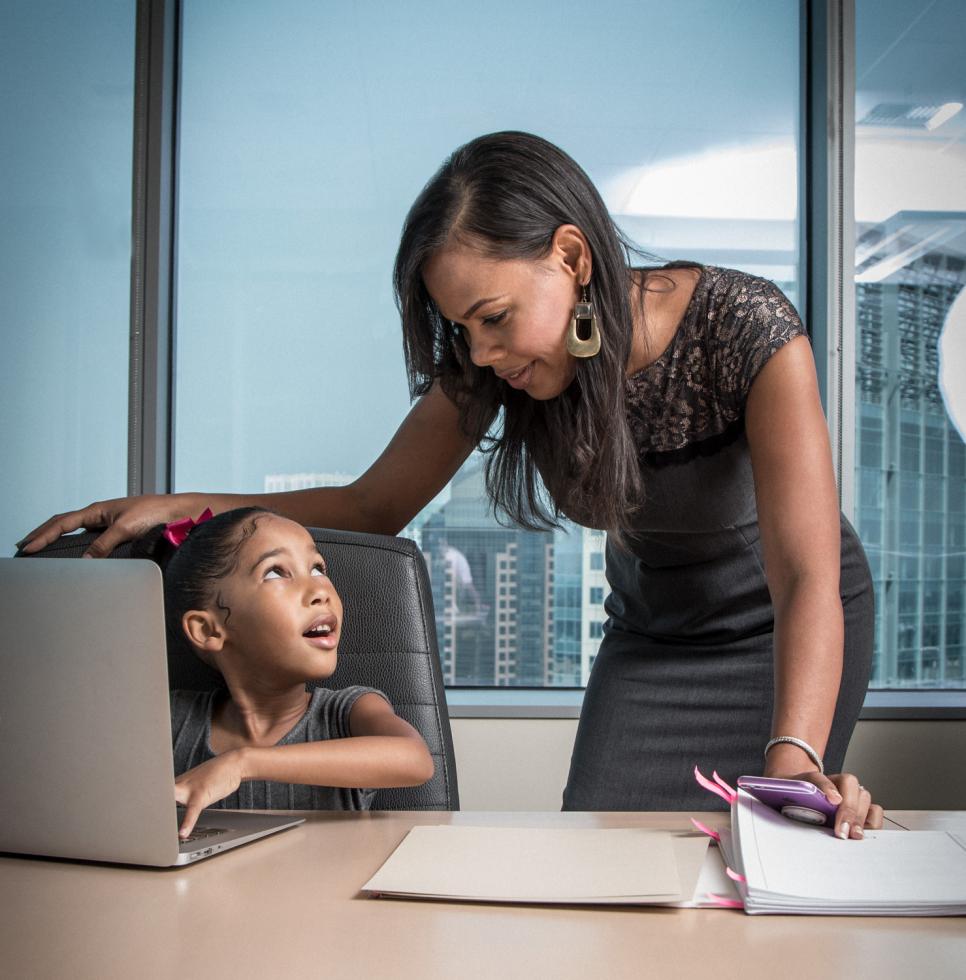 Mariah Lichtenstern describes herself as an "activist entrepreneur," and her days are clearly active. Her time is split between DiverseCity Ventures (a VC firm she co-founded); Cineshares (a startup she co-founded); Founder Institute, Sacramento (she's the managing director); mentoring with multiple organizations (including Draper University, Startup Weekend and Sacramento State); serving on the Tech Advisory Committee for CleanTech Fund, CalSEED; and homeschooling her 8-year-old daughter, Naledi. Here's how she does it:
6AM — Daily devotional. Self-care. News.
7AM — Meeting prep; reviews itinerary and to-dos: "I use Google Calendar, integrated with everything. I like to put my to-do lists in there." She also uses Wrike for project management and is beta testing a productivity system called ProPlanr, designed by Founder Institute, Sacramento grad Brenda Trello.
8AM — Work on "R&D stealth project" with DiverseCity Ventures.
8:30AM — Stretches and exercises: "I'm most productive when I have several breaks to stretch, exercise, rest and do some recalibrating."
9AM — Meditate, listen to music, then finalize the fall schedule for Founder Institute.
10AM — Founder Institute call with a company that she advises.
11AM — Start her daughter's day: "Naledi often sleeps past 10 a.m." Eats. More stretching. More exercise. Follow-up emails. Post to social media feeds, "especially LinkedIn, where I have the most connections. I try to post fresh, relevant content whenever possible."
12PM — Review contract for a Sac State diversity panel she is moderating. Reviews submissions from filmmakers (for Cineshares) and founders.
1PM — Calls with a project partner and then a community partner: "To optimize time and reach, I do phone meetings as much as possible and use calendly [scheduling software] to schedule them."
2PM — Review Naledi's work and afternoon assignments: "People have stereotypes that homeschooling is labor intensive. It's the opposite. We have the freedom to make our own schedule, travel and to eschew pointless busywork. A lot of her Common-Core learning is done online in self-paced programs that do the teaching for us … We make sure to supplement her curriculum with multicultural content and according to her unique interests."
3PM — Meeting with vendor. Email.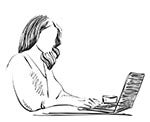 4PM — Review various documents: "I review documents all the time! .. I also prepare presentations, briefs, marketing materials, etc."
5PM — Eat, relax, read, check feeds. Sunbathe: "Vitamin D is essential to good mental and physical health, so I pull up a patch of sunshine when I have a chance. I also just like to be warm."
6PM — Review Naledi's assignments. Crafts and chores. "Dance party with Naledi."
7PM — More work on "stealth project."
9PM — Relax, eat. "Organize for next day. I review goals daily, via my vision board and project management systems."
10PM — Follow up on nonurgent emails. Research. Read.
11PM — Prep for bed.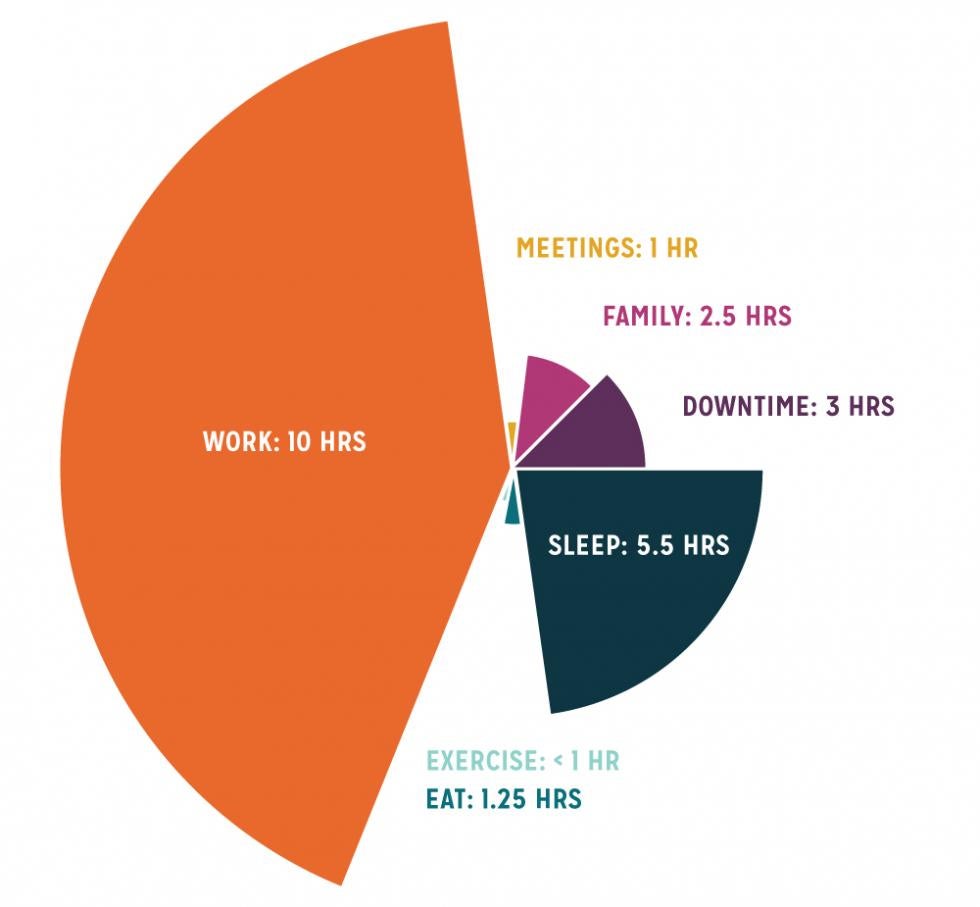 How I stay focused
"Keep the phone on silent and usually only take scheduled calls. I also schedule blocks of time to focus on projects uninterrupted."
The EXPERT says:
"Mariah is effectively using 'do not disturb' techniques, which I love hearing," says Montanaro. "She guards her productive time."
* * *
ETHAN CONRAD
You probably know Ethan Conrad's name — the yellow signs for Ethan Conrad Properties are plastered throughout Sacramento. His staff of 130 now manages over 6 million square feet of commercial real-estate space, with 1,100 tenants in the Capital Region. He works 70-80 hours per week and is typically in the office from 8:15 a.m. to 10 p.m. Here's what those long days look like:
6:45AM — Breakfast (small bowl of cereal).
7:30AM — On his commute, Conrad calls into the office so his assistant can read him his emails and send responses. One essential part of his time-management strategy: "Email dictation. Candidly, I don't know why more people aren't doing the same thing, especially high-level executives whose time is quite valuable." With his dictation strategy, Conrad estimates "I can literally respond to over 500 emails a day quickly and efficiently."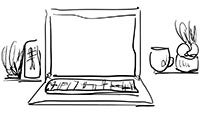 8:15AM — Settle in at the office: Conrad estimates that 80 percent of his day involves emailing, mostly related to lease negotiations with brokers or tenants.
12PM — Quick lunch.
12:15PM — Back to dictating emails. He also makes lists.
6:45PM — "My assistant forwards me all the emails that I have not been able to respond to during the day, so then I do my best to go through and dictate my responses to those lower-priority emails, which are then transcribed by one of my assistants the next morning."
10pm — Drive home.
10:15PM — Relax and catch up on news and social media. "The Sacramento Bee newspaper every day, and I read the The Sacramento Business Journal once a week, as well as Comstock's and Forbes."
How I manage my to-dos
"I basically have two ongoing lists; one of items that are not urgent and usually need to be done within a week, and the second list is a daily list of items I want to accomplish that day."
The EXPERT Says:
"Ethan is doing what I call a 'brain dump' — listing out his tasks to get them out of his head and into a system," Montanaro says. "This is a very effective way to stay on top of your tasks and responsibilities. Our brains are meant to deal with high-functioning thoughts and decisions and should not be cluttered with remembering items."
* * *
KEY TAKEAWAYS
On the surface, each routine is quite different: One exec goes to sleep at 2 a.m., one gets up at 4:30 a.m.; one works at the office until 10 p.m., one works from various locations and homeschools her daughter. Yet, most of them share a few core traits. While their routines are only one ingredient in the recipe for success, these common habits are worth adopting:
Re-Evaluate goals:
Every exec is mindful of the bigger picture and how their day-to-day tasks fit into the larger fold. This requires reappraising priorities often. "The goal-tracking stood out," says Montanaro. "They're not just setting goals, but also reassessing them constantly, which is key."
2. Move your body.
Whether it's golf, yoga, working out or dancing, most execs find pockets of time to physically recharge. "This fuels your fire on a daily basis by creating natural endorphins, regulating your mood, and keeping your stress down," says Montanaro. "Exercise is so important to productivity."
3. Use technology, don't let technology use you.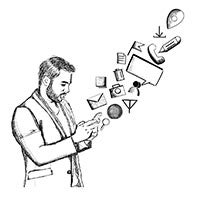 Some use pen and paper, some use iPhone Notes, and some use productivity software, but every exec has a system that works. "The key is to choose one and stick with it," says Montanaro. "That may be the only pitfall with technology apps. Make sure you don't use any more than you need to, and don't become an 'app dater,' where you're constantly looking for the next best thing and abandoning what you are already using."
4. Carve out blocks of focus-work.
Take meetings, for example: Every exec keeps them as lean as possible, a strategy with which Montanaro vigorously agrees. She recommends that rule of thumb. "Take any task and try to cut the time in half that you are now spending on it — email for example." To squeeze even more out of time spent focusing, she recommends the Pomodoro Technique: "Stay fully focused for 35 minutes without allowing external or self interruptions. After each cycle, take a short break. Then after 3-5 cycles, take a longer break.
Finally, simply and perhaps most importantly…
5. Love what you do.
From sushi to startups, hospitals to real estate, software to basketball, these execs bring passion to the job. And when you love your work, it doesn't feel like work.