On Oct. 12, 2020, hair-care brand R+Co came to the Federico Advanced academy in Sacramento to present R+Co Drive-In, a socially distanced drive-in and livestreamed educational hairstyling event. The event featured four cutting, coloring and styling demonstrations by R+Co's Howard McLaren, cofounder; Richy Kandasamy, vice president of color development; Adam Federico, director of content (he is also the owner AJF Salon and creative director of Federico Advanced and Federico Beauty Institute); and guest educator Corinna Hernandez, founder of Pony Education, a hairstyling education studio in Oakland. The demonstrations explored how counterculture impacts mainstream hair and fashion trends.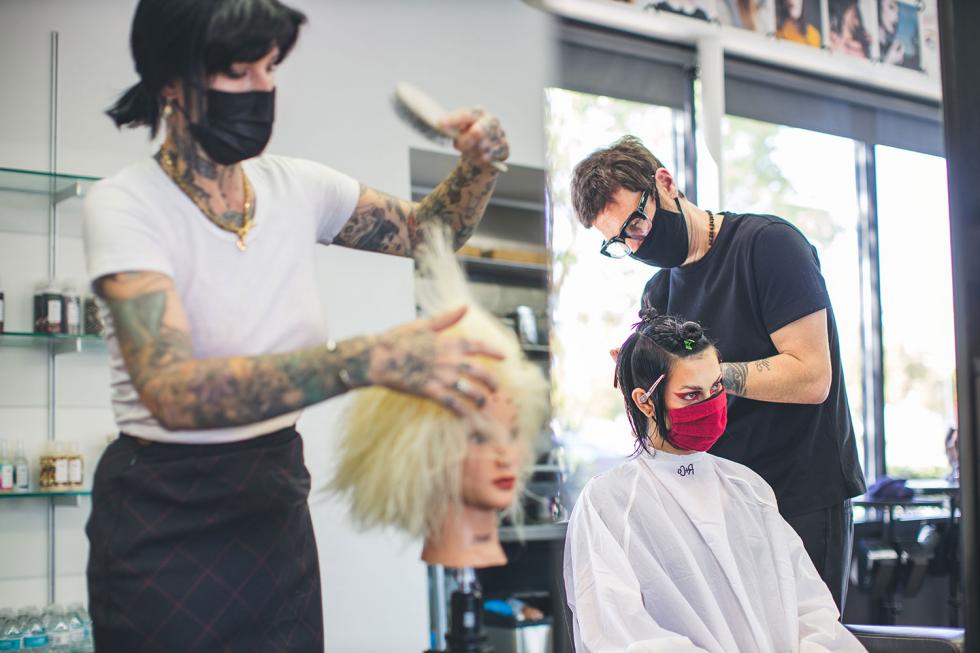 The Bright Side showcases businesses in the Capital Region that create products or provide services that are positive contributions to the community.​ Email ideas to editorial@comstocksmag.com.
—
Get The Bright Side and other print columns delivered to your inbox for free: Subscribe to the Comstock's newsletter today.