Real vacations are rare for Sacramento Republic FC public address announcer Jaime Coffee.
Juggling a full-time state job with side gigs in and outside Sacramento, the barrier-breaking Coffee works as a female announcer in a field dominated by men. Coffee's crazy schedule comes at a cost: Vacations are usually of the working variety.
"Lots of people go on these fun, tropical vacations," Coffee says. "But I'm usually working some sort of tournament, so my vacations tend to be working vacations. But it's hard to call it work because I'm having fun."
Coffee's latest vacation was to Oklahoma City in June, when she became the first woman to handle the main announcing duties for the week-long Women's College World Series, where she called UCLA's exciting walk-off national championship victory.
Coffee, a broadcast journalism graduate from Fresno State, has scored announcing gigs from high school to the pros for almost 20 years. She's a former local radio news broadcaster whose day job the past 14 years is as a public information officer with the California Highway Patrol. Since Coffee took over as Republic FC's regular public address announcer after the team's third game in 2014, she's remained the only regular female announcer in the United Soccer League.
Her position with Republic FC is the latest in a long line of high-profile jobs in which Coffee — a lifelong athlete who still plays adult league soccer — has excelled working in a variety of sports in a profession where women are rare.
She was the arena voice for the WNBA's Sacramento Monarchs from 2001 until the team folded in 2009 and was at the microphone when the team won the WNBA title in 2005. That pro basketball experience paid off in 2014, when Coffee was asked to fill in for regular Kings public address announcer Scott Moak for a game at Sleep Train Arena. Coffee found out she would be the first woman in the role for an NBA game when the Kings put out a news release prior to the game and she started receiving interview requests.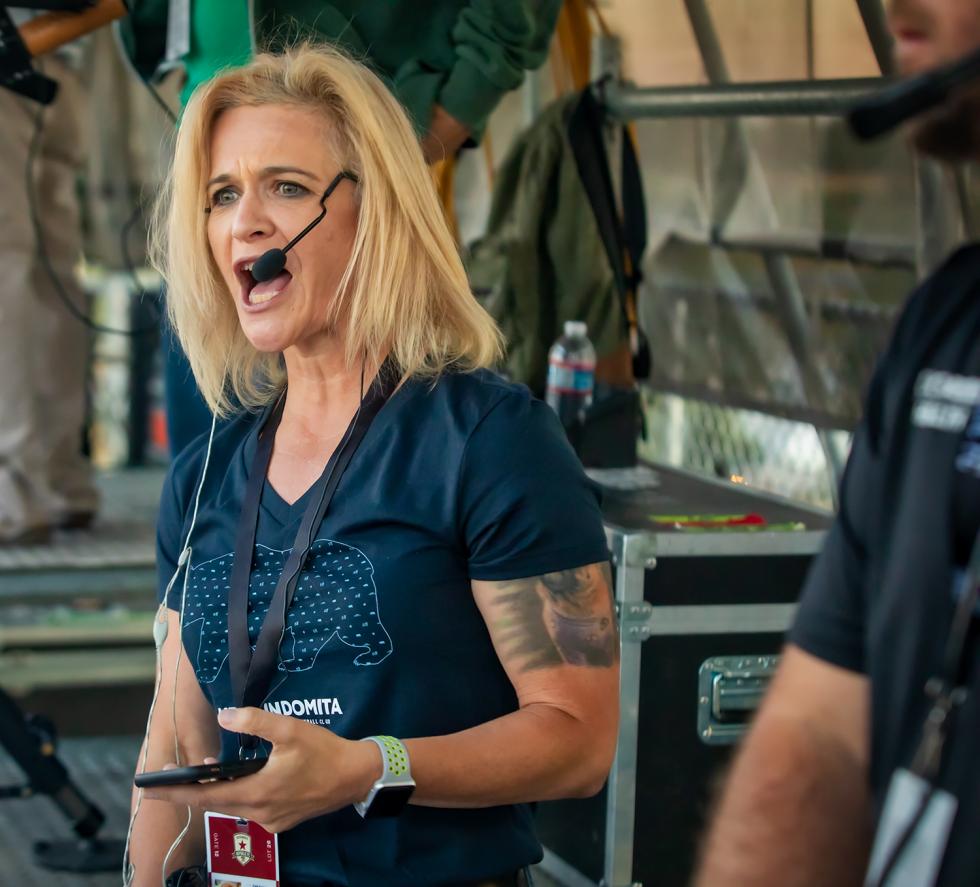 "I didn't know I was the first (woman) to do an NBA game until I showed up for work," Coffee says. "At that point I had never done a men's basketball game and was focused on that, but I was blown away when I found out. Being in Sacramento, I had obviously been a Kings fan and was thrilled doing the Monarchs. I've always had the love of basketball."
Then, in 2017, Coffee became the first woman to announce an NCAA Men's Basketball Tournament West Regional. She's also announced Pacific-12 NCAA basketball, both men and women; US Women's National Soccer since 2017; USA Rugby, gymnastics, triathlons and USA Lacrosse. Additionally, Coffee has worked a number of sports for Sacramento State since 2004, mostly basketball.
"I don't look at gender; it's all about if you're good," Coffee says. "After a while, they don't hear a woman's voice — they hear a PA announcer."
When Republic FC formed and began playing at Hughes Stadium in March 2014, a couple of local personalities worked games on a tryout basis, says Erika Bjork, who was the team's vice president of communications. Bjork says the team thought about holding a contest for the position, but once Coffee worked the third game at Hughes, tryouts were over.
"Sacramento soccer fans have no qualms about giving feedback, and feedback on Jaime was that she was spectacular," Bjork says. "We talked about it internally and decided we didn't need to bring anyone else in."
Republic FC went on to win the USL championship that first year, with Coffee at the microphone at Bonney Field for the finale.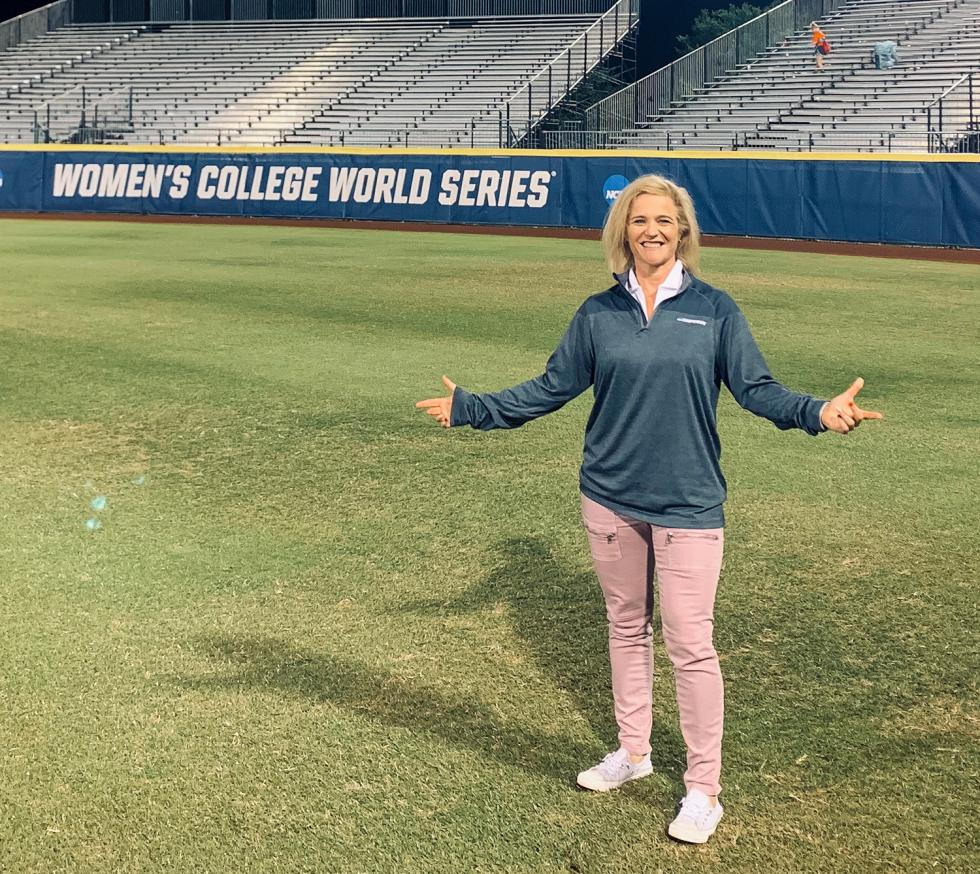 In addition to her Republic FC announcing duties, Coffee has been an active part of the team's #WatchMe community initiative, which helps empower women and girls to actively participate in sports. During the California State Fair, Coffee hosted a forum with other local female leaders about breaking barriers in male-dominated industries.
Despite all that she's accomplished, Coffee still has goals, saying she tries to tackle "one new venture" every year. She crossed one off her list with this year's Women's College World Series, and working the Summer Olympics — the next one is 2020 in Tokyo — or the World Cup has always been a dream.
And with Sacramento still a favorite to land an expansion Major League Soccer franchise, Coffee would love to be the league's first regular female PA announcer. "I'm always open for breaking new barriers, that's for sure," she says.
—
Get this and other stories delivered to your inbox weekly: Sign up for our free email newsletter by clicking or tapping here.