Emrah Klimenta is back in town, and he's driven by the memory of 2014.
Sacramento Republic FC has been in a celebratory mood all season honoring its five years as a United Soccer League franchise, and Klimenta has been part of the team since the start. He began this year with Major League Soccer's LA Galaxy before being released in June and returning to Sacramento.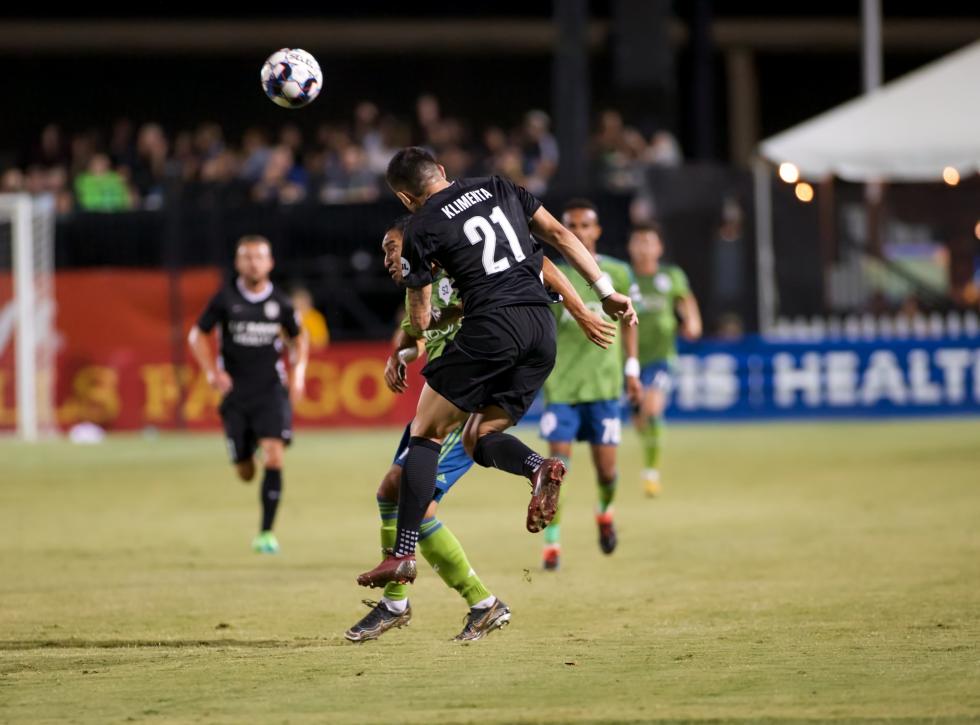 As the lone remaining team member from 2014, Klimenta is the bridge to that first championship. The standout defender remembers the excitement that a new professional soccer club playing before huge crowds at Hughes Stadium brought the city, finishing the season at a new facility at Cal Expo, then called Bonny Field.
Klimenta wants Sacramento to grab that feeling again as the Republic recently clinched a playoff spot for its fifth straight year. Playoffs begin in mid-October.
"We didn't know what to expect; it was a brand new team, but we had to figure it out right away," he says. "And that's what we did. We had a good coach, a good core of guys and I think it showed when we started to click. You almost forgot how hard it was to get there, how much it took out of every single player."
Currently in its eighth season, the USL is a much different league now, with 33 teams competing in two divisions, compared to the 14 teams Sacramento had to surpass to win the 2014 championship. While Sacramento has never repeated as champion and has been eclipsed in attendance by MLS-bound FC Cincinnati and its 25,000-plus seat facility, it continues to significantly outpace the league's remaining teams with an average of 11,659 fans per game. Sacramento hopes the momentum gained from another successful season will help in its ongoing quest to secure an MLS franchise.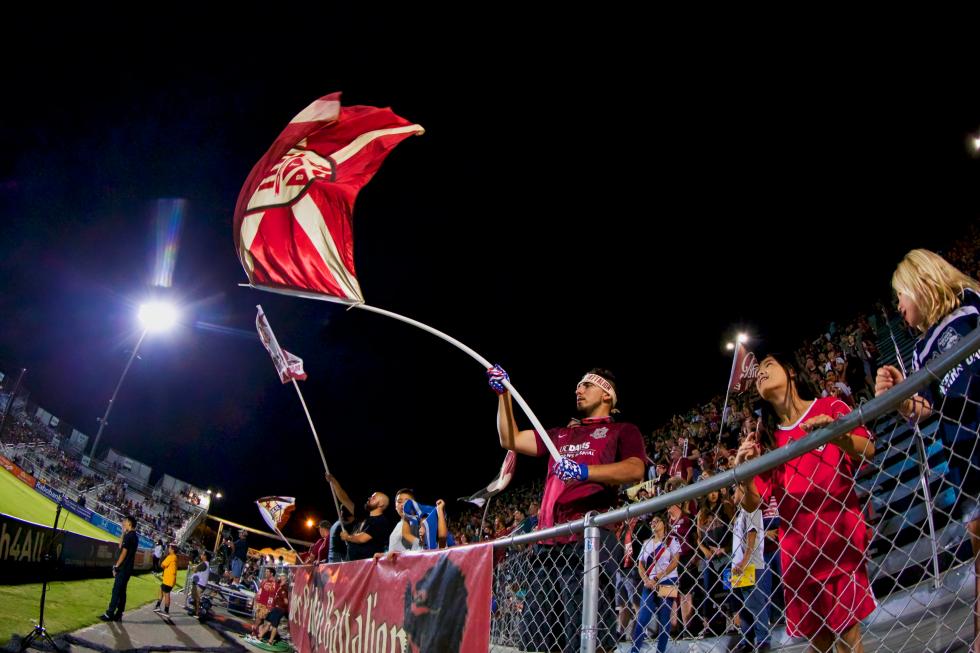 First-year General Manager Todd Dunivant says he came to Sacramento knowing its history of winning a championship right away and the expectations it brings. "Having a championship in that first year set the standard," Dunivant says. "We're right in the mix again and I like a little bit of pressure. I share those same expectations and like being in places where the team and sport matters. Sacramento is a special place."
From that first season, Sacramento showcased its fervent fan base, shattering USL attendance records by drawing crowds over 20,000 at historic Hughes Stadium. As a result, the city was considered a frontrunner for one of the MLS' expansion teams, and an MLS bid was submitted in January 2017, just a few months before Sac Soccer & Entertainment Holdings, led by Kevin Nagle, officially acquired the team from president and co-founder Warren Smith. The team continues to work with the City of Sacramento to build a $226 million downtown stadium in the Railyards urban infill project.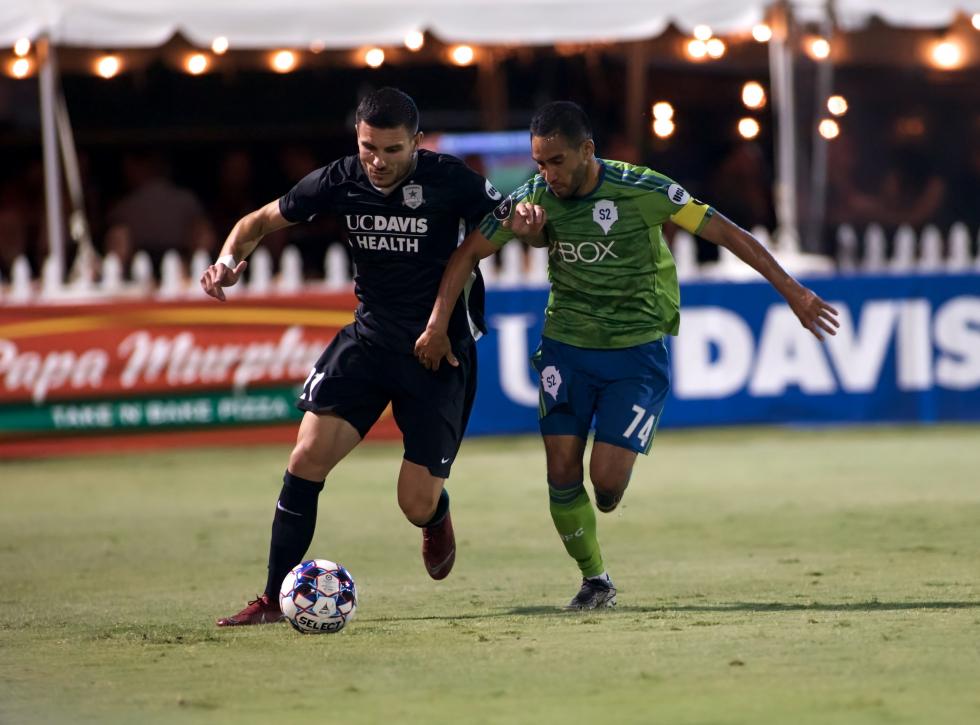 In December 2017, however, Nashville was offered one of the MLS expansion teams Sacramento sought, and last May, another was awarded to Cincinnati. The MLS says two more bids are still scheduled to be offered in the near future and Sacramento remains optimistic, Dunivant says. "We're very confident in our plan," he says. "The task is very clear to secure a new investor, and Kevin Nagle is working hard on that. We're hopeful for good news very soon."
Meanwhile, 2018 heads to its conclusion, bringing the possibility of new memories for Klimenta and his teammates. Klimenta, who was born in strife-torn Rozaje, Montenegro but grew up in Walnut Creek, says he's glad to be back in the city where he feels most comfortable, where he's part of the community, living with his girlfriend in Midtown Sacramento.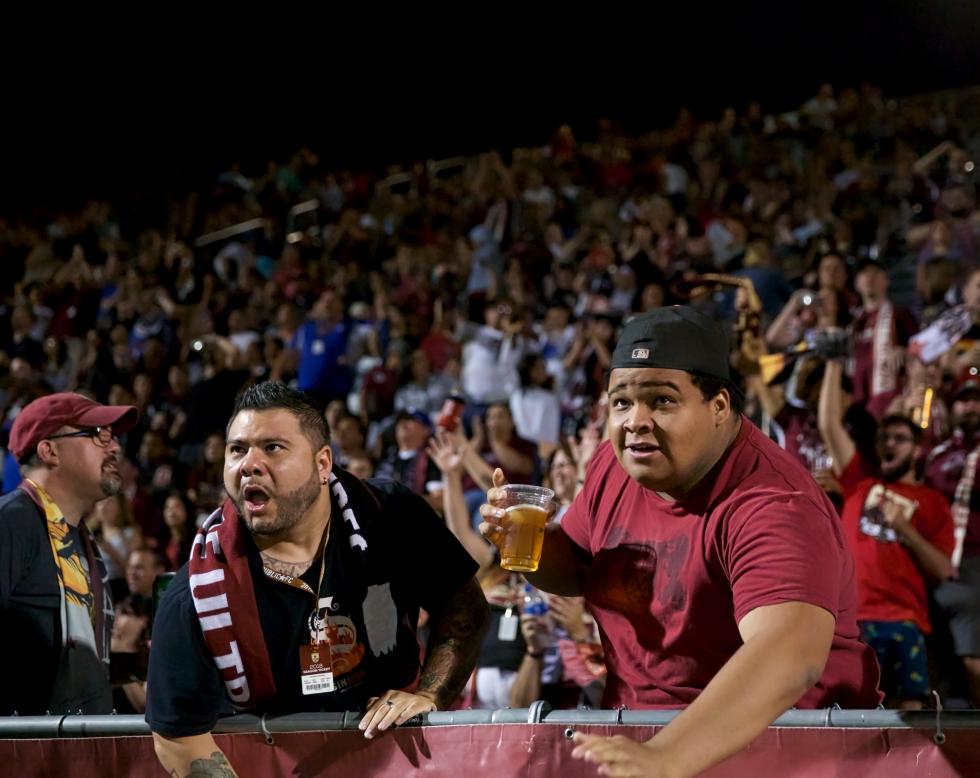 Dunivant praised the requisition of Klimenta, calling it a "no-brainer" to bring him back when the opportunity arose. "Emrah's a guy I heard a ton about," says Dunivant, a former MLS player who won five championship trophies. "He's a good guy who's known the club from Day 1. I'm happy he had that opportunity [with the MLS], but he's already been a great part of the team and he's going to anchor that back line."
Klimenta, willing to embrace his role as the team's elder statesman, is happy he's seeing similarities to the championship year. "The group this year is special," he says. "We have a great team and coach; the attitude is unbelievable. It reminds me of the first year in that sense."