On March 17 at SXSW festival, Sacramento-based musician Christian Gates, known by his stage name The Philharmonik, spit the freestyle of his life in front of hip-hop icon Sway Calloway.
As one of the first 10 in line for the cypher — a non-battling freestyle rap gathering — by 5 a.m., the sleep-deprived Gates spent those early morning hours munching on donuts while writing a personal letter to Sway to accompany a flash drive containing his new self-titled album. When his turn came, Gates approached the stage and asked Sway, "If I do good, will you listen to this record?"
Sway promptly shut Gates down in front of the crowd, responding shortly, "Nah. It doesn't work like that."
Gates took the mic, determined to change Sway's mind. "The fact of the matter is, I haven't been that nervous for anything in my entire life," Gates says. When he finished, before he could walk away, Sway stopped the musician to grab the album. Gates has an invitation to appear on the influential "Sway in the Morning Show" this summer.
Born in Ohio, Gates moved to Sacramento at a young age. He took an early interest in music, started producing at age 16 and has since performed under various aliases. Gates adopted the name The Philharmonik in 2016, looking for a moniker to capture his role as a "one-man orchestra" — he plays keys, produces his own beats and sings original lyrics. His project embodies nostalgic sounds inspired by Stevie Wonder, Earth, Wind & Fire, Prince and other legends.
The Philharmonik has performed around Sacramento, including at Harlow's nightclub, First Festival and on Capital Public Radio's "Insight" with Beth Ruyak. He joined the Sol Life label in March.
Comstock's caught up with Gates to discuss music, activism and the Sacramento arts renaissance.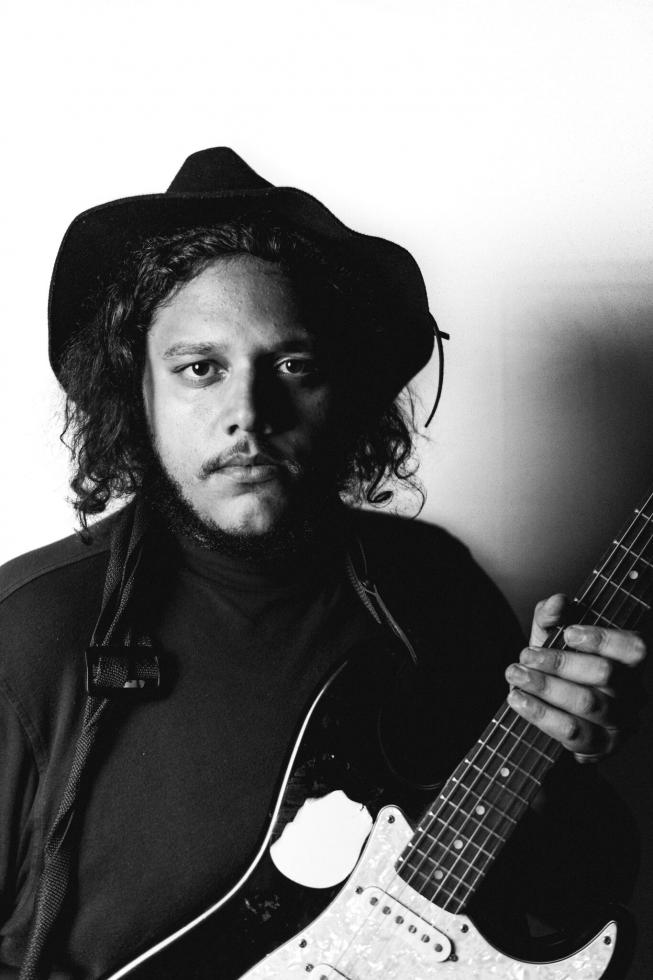 How many people think your name is Phil?
Yeah. It's 75/25 that people think it's Phil. Every time people ask me, when they hear The Philharmonik, they assume that it's Phil. It's not Phil! It's Christian.
In late 2016, you were one of the first artists I heard say there is an arts renaissance going on in Sacramento. How do you see that manifesting?
Thank god for Hobo Johnson! Now, I can finally say that we are in the Golden Age of Sacramento's music scene. This is the best era ever in Sacramento. I'm going to talk about that for the next decade. This is what we've been waiting for! I just want to say to him, 'Thanks for blowing up!' And many are going to follow.
What is this community doing right to foster this renaissance?
Creating good music and not being super competitive. I think competition to an extent is healthy, because it helps you to do better. For instance, if I see somebody that's succeeding in their realm, I'm happy for them. Then I look at myself and I'm like, 'Bro, you could've done that. Why didn't you do that?' It's inspiring because it helps you to do better. So we're all sharpening each other's steel with the music we make, and being relatable and telling our story. … There's that connectivity, and the fact that we're all friends here.
Do you think local arts organizations are supportive?
Sol Collective and local businesses have always been supportive. If you take into account the Brickhouse Gallery [in Oak Park], they've always been helping the community with the open mic scenes and getting lights on artists. I think the [City of Sacramento's Creative Economy Pilot] grants were kind of cool, but we'll have to see the effects of that.
You address big issues through your work, like mental health and pay equity. You released the 20 Rounds (Ode to Stephon Clark) track. How does art fit into your advocacy and your activism?
It's all a part of me. I feel I'm very empathetic, and I've seen my family members go through a lot of this. I've seen relationships get destroyed over money and capitalism. So I don't want to be a part of this anymore. I'm going to complain about it in a way where everybody can be like, 'You know what, maybe he's right!' [laughs]
I think it's easier to get across a political message with music than it is just by stating your opinion. Because people don't want to hear your opinion.
You've got some big upcoming gigs, including Summerstage in New York City. Can you tell me what that is?
Imagine Sacramento's Concerts in the Park, but in New York City! Do you know how big that's going to be? It's New York City's Concerts in the Park. They've brought out Mac DeMarco and I'll be on a bill with Soul Sonic Force, so that's going to be cool.
Have an artist you want us to feature in our monthly Q&A? Tweet us @comstocksmag with the hashtag #ArtExposed.