"Bare walls creep me out," artist Tony Natsoulas says.
In the living room and dining room of Natsoulas' Mid-Century Modern home in North Sacramento, there is nary a sterile surface in sight. A sculpture of a towering clownish figure stands in the corner; a colorful abstract mobile hangs overhead; a large neon sign with the words "What iz art?" hangs on one wall nestled among hundreds of other humorous, oddball artworks acquired from artist friends over the span of Natsoulas' four-decade long career. To say the Davis-born ceramic sculptor is also an enthusiastic collector would be a grievous understatement.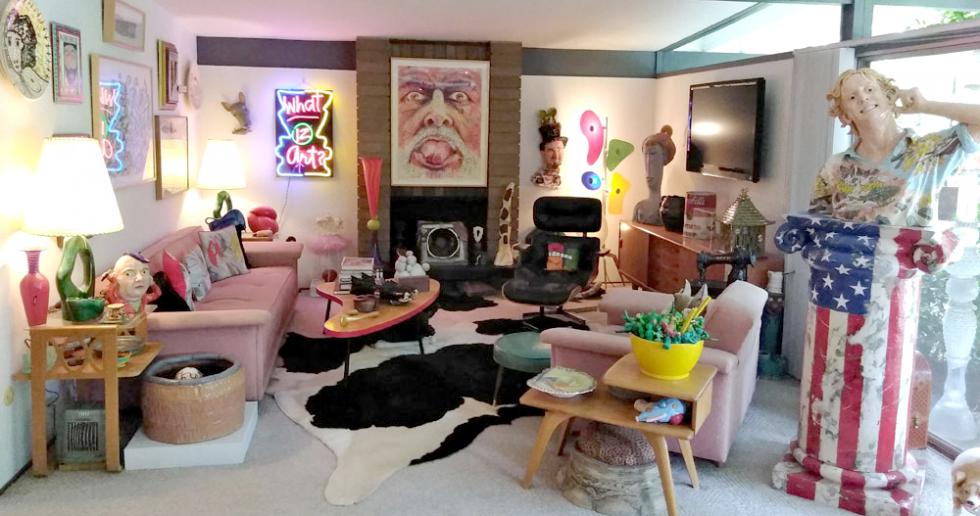 Natsoulas purchased his first piece of art as a teenager and never looked back. Now, Natsoulas and his wife, Donna, are prime examples of what he believes the Sacramento region needs more of in order to support its talented artists — people who spend their disposable income on original art. "Art health [in Sacramento] is pretty damn good, we just need help getting more art into houses," he says.
Natsoulas has exhibited his own large, whimsical ceramic busts all over the world. Born in 1959, he took an early interest in art, and was mentored by renowned pop and funk artists such as Robert Arneson, Wayne Thiebaud and Roy de Forest, while attending Sacramento State and UC Davis. He spent his early career grinding, networking with artists and galleries while scouring art publications for opportunities to submit his work. Several large public commissions have helped support Natsoulas' career, including one sculpture now at Cervantes Park, near Sacramento City College.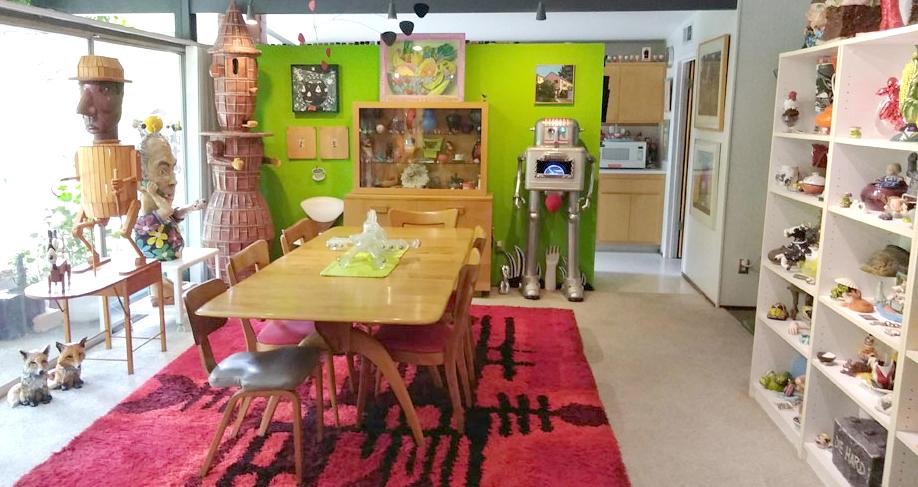 Today, Natsoulas cranks out about 100 sculptures per year from his home studio, where he works to the soundtrack of a varied 20,000-song catalog he cycles through annually. He's currently listening to acid jazz, which he says sounds like "silly spy movie" music. He has been the exhibition curator for Blue Line Arts in Roseville for the past seven years. He also teaches at Sac State and Alpha Fired Arts, and recently added curating two more galleries to his list of gigs.
Natsoulas has mixed views on the outlook for creatives in the region. "Sacramento's public art program is phenomenal," he says, adding that it is refreshing to hear Mayor Darrell Steinberg talk about the importance of art, a topic which other cities tend to sideline. However, while he has seen innovative programming in recent years — using the Wide Open Walls mural festival and Verge Center for the Arts studios as examples — he says the region still needs to appear more artistic from the outside, and there aren't enough collectors here. "Making a living from one's art here in Sacramento will be challenging, at best," he says. Comstock's sat down with the busy artist to talk about creating and collecting in the Capital Region.
What do you think about the current state of the arts in the Capital Region?
We are fortunate to live in an area where financially it is more affordable than New York, Los Angeles or San Francisco. With that said, we do not have the vast amount of art patrons that exist in these larger metropolitan areas where most people have been raised going to museums, where their families have supported the arts for many generations. Sacramento has just a few serious art collectors. Sacramento has a long way to go to get to the point of a major art destination that draws people from all over the country, and if and when it ever does get to that point, artists may be priced out of being able to live here. Sacramento has some galleries selling affordable pieces by local artists, which makes it great for new art collectors looking to start a collection or an existing collector to add to their collection.
What could the business community do to better support local artists?
Buy local art! There needs to be more art education in the schools, colleges and in the general population. People see artists as freaks and weirdos. The business community should look at us as culture builders and inspirers. … We tell about what is happening in that period in time.
Tell us about the piece of artwork you are most proud to have created.
I did a sculpture at the Downtown Plaza, where the [Golden 1 Center] is now, called 'Balancing Act, Too.' It is a painted bronze sculpture about our balancing essential things in our lives. The sculpture is now in Cervantes Park.
What advice would you give to other professional artists trying to make a living?
First and foremost artists must be driven to work, live and breathe to perfect their art and skills. An artist will not get far if they do not sink their whole existence into their art. Artists need to go to galleries and museums and subscribe to as many art publications as possible. Artists need to have their finger on the pulse of what is going on not only in their own region but all regions. Apply to group shows. Have open studio sales. Put together a mailing list. Social media is a must to publicize what you are making, where you will be selling or showing your work.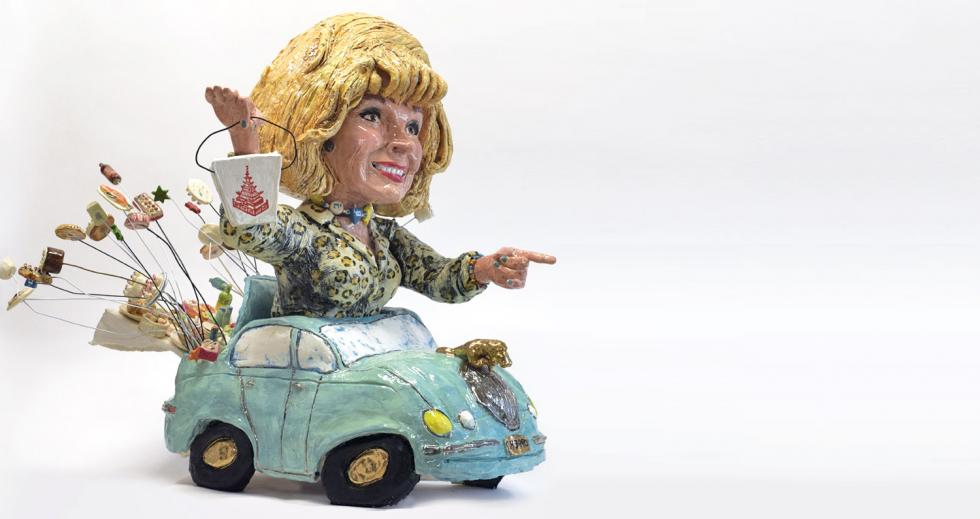 Making a living being an artist in Sacramento is almost impossible. Like the actors and musicians that want to make a living at their art, they have to move to Los Angeles or New York City. Artists have to go meet and befriend people that can help them get a good dealer and have that gallery build their career. We just don't have the collector base nor the resources here to do that. I know musicians and actors that are from here, but they had to go elsewhere to make a living.
If you could collaborate with any artist, deceased or living, who would it be and why?
I would like to collaborate with a glass artist. I would like to have a combination of opaque pieces and transparent forms in a sculpture. I have done several collaborations with painters to get a combination of 2D and 3D feel in the work.
If you weren't a professional artist, what other career would you want?
I dream of being a musician.
Have an artist you want us to feature in our monthly Q&A? Tweet us @comstocksmag with the hashtag #ArtExposed.