Catherine and Michael Johnson, co-owners of GoatHouse Brewing offer their insight into the local craft beer scene. For more from the Johnsons, check out "Country Crafted" in our January issue. Sign up for our newsletter and we'll email you when it's available online.
What is the biggest change you've seen in the Sacramento brewing industry in the past year?
One of the most exciting changes we've seen in the industry is more experimental beer styles. There's obviously "brewing to style" and staying in the lane of tried-and-true style guidelines, but to be able to see some other well-respected breweries break out of the style bumpers is great! The industry tends to supply trends such as IPAs or NE Hazy IPAs, which is not a bad thing … who doesn't love hops?! But without experimenting and offering up something out of the box, there wouldn't be a new trend. As Henry Ford once said, "If I had asked people what they wanted, they would have said faster horses."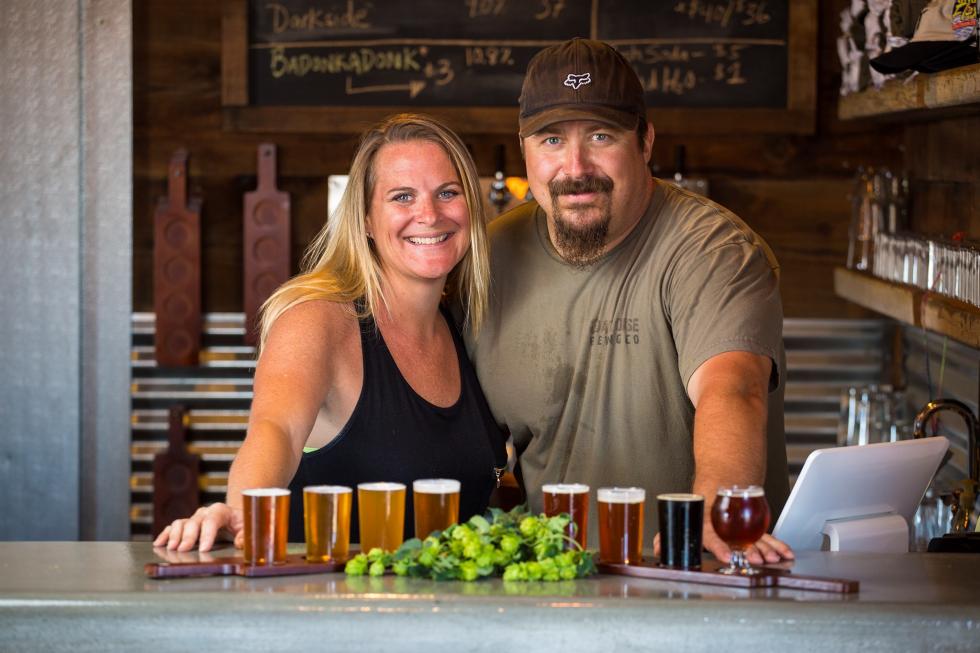 GoatHouse is all about small batch, farm-to-tap beer, and exploring new concepts such as co-fermentation with grapes and unique hop varietals grown onsite. In addition, we are constantly being approached by people with open spaces who are now interested in growing hops and using their farmland to support craft beer versus subdividing into more housing developments. Craft beer is an agricultural product and has ignited real interest in bringing hops back to the Sacramento region.
What do you foresee as the biggest change on the horizon in the year to come?
With the extreme growth of craft beer we, first and foremost, hope people are getting into the industry for authentic reasons (such as for the love of beer) and not just trying to ride the craft beer trend. The craft beer industry, historically, has some of the most incredible people — brewers help each other out with just a phone call, customers become like extended family … shared passion is what it's all about. The hard work and integrity of the industry is unparalleled and [we are] hoping that the crush of new businesses does not dilute these existing industry-defining characteristics. Beyond the culture of the brewing industry, there is obviously quality of the product. Life is too short to drink bad beer.
Got something to add? Let us know in the comments, on social media, or email us at editorial@comstocksmag.com.
As Sacramento's craft beer scene exploded, breweries opened on the outskirts, but now breweries and beer bars are migrating to the grid.
Wine tasting is often an experience shared only by the taster and pourer. A brewery tasting room, however, needs to facilitate the gregariously social aspects of craft beer, making space for interaction and mingling. Room to brew, room to chat and room to sample flights of beer make for highly dynamic spaces that bring to life the distinct personalities of brewers and their art.