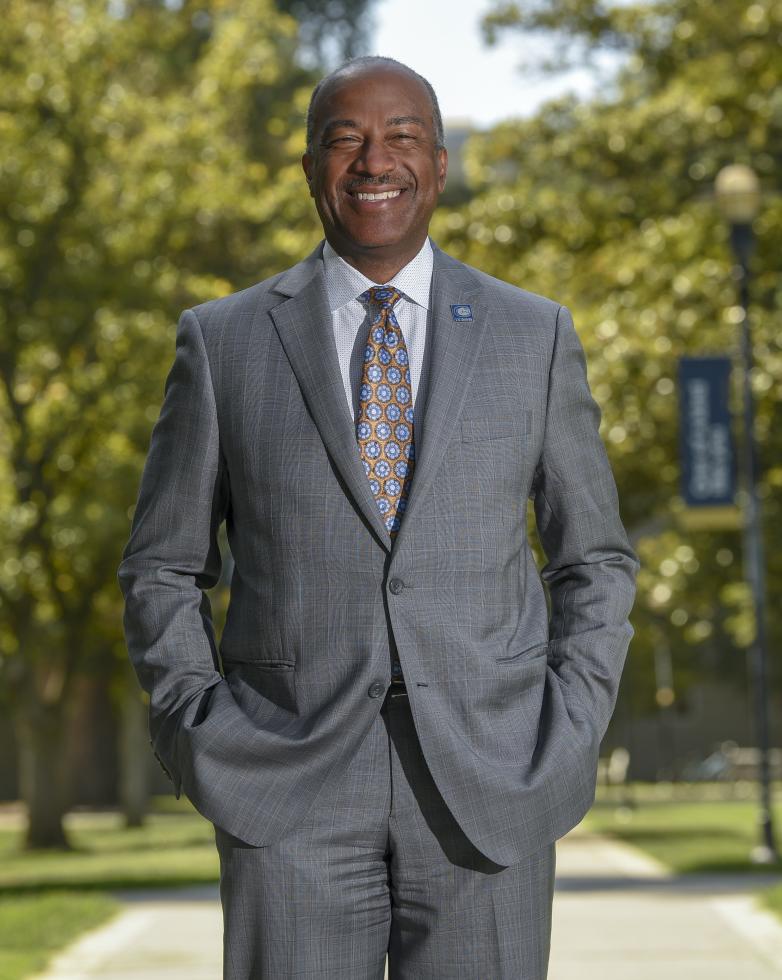 On Oct. 9, as students completed their second week of mostly remote instruction, UC Davis announced a $2 billion fundraising campaign, Expect Greater: From UC Davis. For the World. The campaign, which has already raised $1.2 billion since its "quiet phase" began in July 2016, is set to fund a wide range of projects and initiatives on and off the Davis campus, including Aggie Square in Sacramento and research at UC Davis Health.
On the day of the announcement, Comstock's spoke to Chancellor Gary S. May about what the campaign has accomplished so far and the university's plans for the future.
What are the main goals of the Expect Greater campaign?
It's a chance to gather resources in a time of great need for our students, resources for our researchers and our faculty who perform research that impacts society in a positive way, especially in light of the pandemic, and to address our facilities' needs on campus, and do so in a way that will accelerate what we're able to do with existing internal resources from the state. Philanthropy is a critical need for universities these days, and UC Davis is no different. And this is a really ambitious effort to move the university to the next level by adding $2 billion worth of extra resources.
How has the pandemic affected this campaign and the way it's being promoted?
The campaign had been planned for quite some time. Certainly, (when) the pandemic started, we did have some discussion about what that means for making a kickoff announcement today and this weekend. But what we decided was there's no better time. … The type of work that we do, that addresses human and animal health; environment; resilient, healthy communities; and innovation, entrepreneurship — all those things are in desperate need of support.
And you know, we got a bit of a positive result. … We set a record for Give Day (April 17), which raised $2.5 million that day, and then that was later reinforced. At the end of our fiscal year … we raised $253 million, which was another record for UC Davis. So this tells me that we have this sort of momentum and interest and support from our donors and our alumni that will make us successful during this campaign.
The campaign has already reached 60 percent of its goal, and some of the gifts are in the millions or above. How important are relatively small donations?
There's a wide range of gifts in any campaign. You certainly have the very significant lead gifts in the eight-figure or even sometimes nine-figure range. But if you take the fundraising we did last (fiscal) year as an example, that $253 million that I mentioned, that was generated from more than 30,000 donors. And most of those donors are giving … at the very modest levels. So we certainly need the large lead gifts to be effective, but we need participation from all of our stakeholders.
What are some specific projects that the funds raised by this campaign will support or are already supporting?
I just came from a virtual building dedication for our new Engineering Student Design Center, which is enabled by philanthropy. And that's an example of one of our areas of interest, which is innovation and entrepreneurship. We have a number of what we're calling Big Ideas associated with our campaign priorities. In the areas of human and animal health, for example, we're going to build a new veterinary medicine hospital. … We have a project called Healthy Aging in a Digital World, which is designed to examine how we can use technology to benefit the aging population, things like telehealth and other tools. …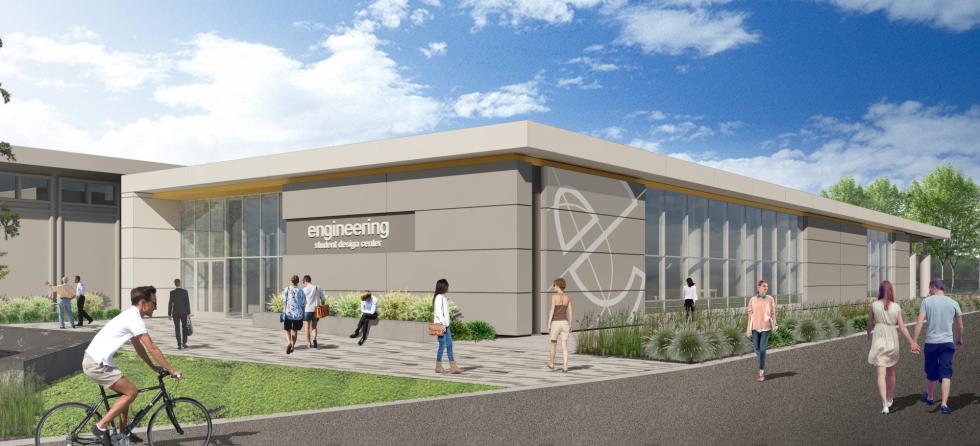 We have a project called OneClimate that has a number of scientific approaches to improving climate. … For example, what's called carbon farming, which is a way of removing carbon from the air, is one of their activities. We also have — and this is uniquely UC Davis — a marriage of agriculture and engineering and technology: We have something called a Smart Farm project, which we're using to take technology to enable more efficient and precision-based farming. …
About $180 million have gone directly to student support, scholarships and fellowships. We've also established 40 endowed chairs and professorships for our faculty and researchers. … We've got the student athlete performance center, which is now the Edwards Family Athletics Center. And so, in terms of student support, faculty support and facilities, I think we've made quite a bit of progress.
Why should people who want to support innovation and entrepreneurship, human and animal health, climate change mitigation, and your other areas of interest donate to UC Davis in particular?
Well, we've long been a leader in agriculture, certainly. Our agriculture and environmental science program was No. 1 in the U.S. (according to U.S. News & World Report rankings). … So I think we have established credentials that demonstrate our expertise, and we're able to use that to partner with other like-minded institutions and organizations to really have a national, international impact. …
We hope to provide examples and best practices that allow us, as a society, to address these challenges, such as climate change, and develop new technologies that will be useful for improving the human condition and animal conditions in terms of health. We have a program in Sacramento for our school of nursing, a nurse leadership program, which is going to become, I think, the national leader in producing nurses with the talent to lead in that profession. We just dedicated a new eye center in Sacramento as well that will produce state-of-the-art advances in ophthalmology and optometry. … There's no better place than UC Davis to take leadership in some of these areas and provide an example for the country.
–
Get all our web exclusives in your mailbox every week: Sign up for the Comstock's newsletter today!