Shari Fitzpatrick is the quintessential bootstrapping entrepreneur. Though most readily recognized as the founder of world-famous Shari's Berries, she has a full quiver of talents. In addition to roles as a stock broker, mortgage broker, entrepreneur, business owner and author, she's currently a sought-after keynote speaker with hundreds of speaking engagements to her credit.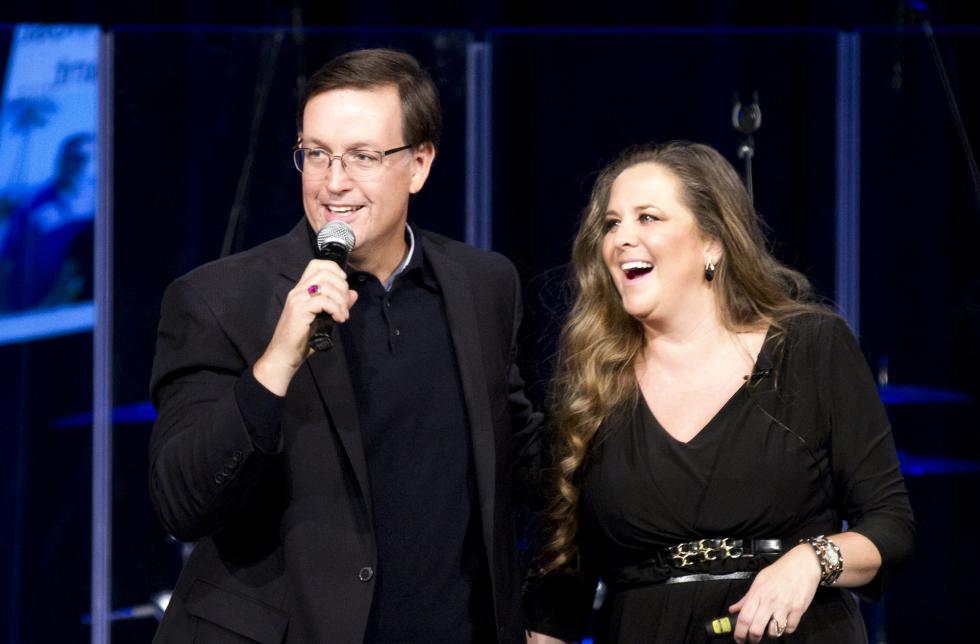 With Sacramento State business students, Rotary Club members, and chamber of commerce gatherings as some of her earliest audiences, Fitzpatrick has been speaking for 25 years, in demand as Shari's Berries soared to success. That original signature business has provided her with ample speaking material. Twenty-two years of exhilarating highs and crushing lows encompass its auspicious beginnings in her one-bedroom apartment on a $1,500 cash advance, through its growth to a multi-million-dollar success to heartbreaking takeover years later, with her artistic product transformed into an inferior shadow of its former status.
That saga has certainly given Fitzpatrick a compelling story for her speaking career, but having mourned and healed, she's also launched Berried in Chocolate, a new boutique business bringing back the top-quality chocolate-dipped strawberries of her original business. Ceaselessly an entrepreneur and innovator, she's also formed her own wine label, Shari's Grand Reserve, and promotes wine-and-chocolate events, cleverly dovetailing two of her enterprises.
Fitzpatrick travels internationally to both educate and entertain listeners, mixing logic and pragmatism with humor and humility. Audiences from myriad backgrounds and with an array of goals have gleaned insight and inspiration as she's spoken at universities, corporations, associations and conventions.
"I interact with my audiences and encourage them to keep their priorities in order, follow their dreams, never give up, and do what they love for their work or career," says Fitzpatrick. "Life is much more fruitful if you do what you love."
This successful businesswoman and valued member of boards of directors says, "I wasn't much of a schoolgirl. I learned by doing, and loved being creative and working with numbers. Because I pursued my passion, I still love my work to this day." Recently, William Jessup University recognized that entrepreneurial self-education and savvy, hands-on approach and has bestowed her with an honorary bachelor's degree. Furthering herself, she's currently earning her master's degree in leadership.
Already a master at tailoring her presentations to various audiences, Fitzpatrick is the ideal keynote speaker for nearly any event, including conferences, business meetings, luncheons and parties. "I'm a meeting planner's dream since I'm so flexible," she says. "I have a 45-minute modular keynote and can adjust that to nearly any event, industry, theme or objective." Adding unique flair, she also provides her signature chocolate-dipped strawberries to every audience member just before stepping on stage, and spoils the crowd with numerous giveaways and gifts.
As an accredited member of the National Speakers Association, Fitzpatrick is a professional on every level. Matt Upton, former president of the NSA's San Francisco chapter, calls her "one of our brightest and most effective professional speakers." Her business experience provides countless avenues for relating the triumphs and heartaches within the business world, but audience feedback confirms it's her effervescent personality and uplifting outlook that really helps her reach people. Told with passion and humor, her stories connect with everyone.
Book Shari Fitzpatrick today as the keynote speaker for your event, meeting or party, and as Valentine's Day approaches, order your chocolate-dipped strawberries from Berried in Chocolate. They are the ONLY place to find the famous Shari Fitzpatrick quality!
To book Shari as a keynote speaker, visit https://www.berriedinchocolate.com/pages/book-shari-to-speak-at-your-event
To order berries (or any of Shari's new edible innovations) from Berried in Chocolate, visit https://www.berriedinchocolate.com/
To book a wine tasting event, visit https://www.berriedinchocolate.com/pages/wine-tasting