A small nonprofit making a global impact – that's Meeting of the Minds. Known for fostering person-to-person and city-to-city learning, Meeting of the Minds brings together leaders from the urban sustainability and technology sectors to share information and build long lasting alliances.
"Cities today are facing a plethora of challenges in sustainability, technology and equity," said Gordon Feller, co-founder of Meeting of the Minds. "At Meeting of the Minds, we are providing a place where they can come and learn from other cities, and take home practical solutions they can apply back home."
Connecting people and ideas through both digital and in-person events and resources, Meeting of the Minds spotlights projects and ideas in eight focus areas: the environment, economy, technology, governance, society, resources, infrastructure and mobility.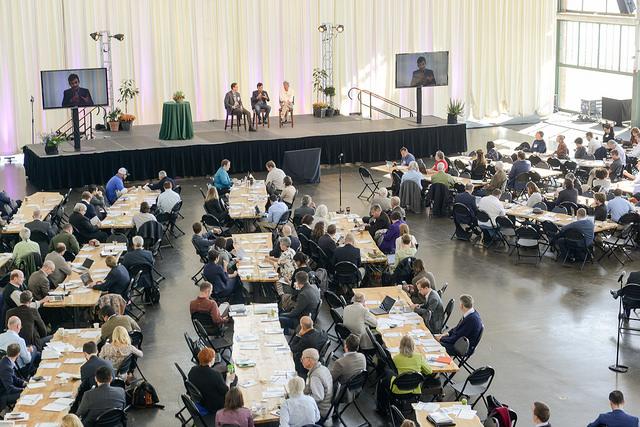 "The idea behind our platform is to showcase solutions that can be scaled, replicated and transferred from one city to another," said Jessie Hahn, executive director of Meeting of the Minds. "We provide a place where leaders can come together to learn from one another to make their cities better."
Every year, Meeting of the Minds hosts an annual summit where more than 400 leaders from 15 different countries convene to build partnerships across sectors and from city-to-city. The summit provides attendees with the resources, tools and best practices that are currently working for smart city leaders across the globe. This year's summit will be held in Sacramento, November 27-29.
"The Sacramento region provides an exciting backdrop for this year's summit," Feller says. "A number of key urban issues are set to be discussed, such as water policy, mobility, climate resiliency, innovative governance, IoT and much more. Workshops will also include tours of the city, where participants can see first-hand how innovations are being developed, implemented, financed and scaled."
The nonprofit's unique approach to catalyzing positive change is reflected in their broad spectrum of key partners: city government, utility, federal government, private foundations, NGOs, education, large and small companies. All are actively developing innovative projects, which could scale and transfer well into many cities, including Sacramento.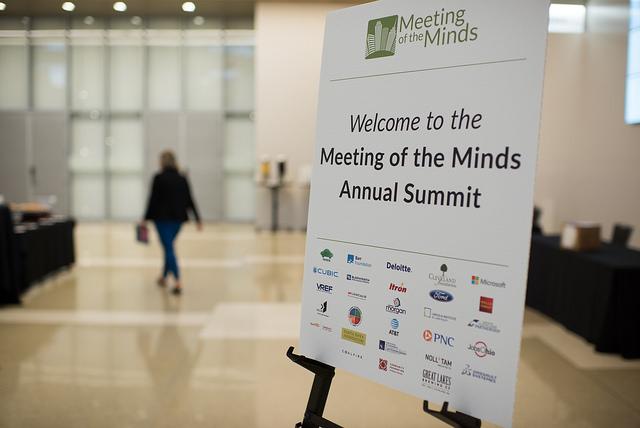 Mayor Dan Matheson of Stratford, Canada, a participant from a previous summit held in Toronto, says the event sparked a new, innovative idea that was later implemented in his city. "When I first attended in Toronto, I learned about autonomous and connected cars, and the data that will come off those vehicles," Matheson says. "Since then, we've become a connected-and-autonomous-car testing center in Ontario, Canada — and it all is a direct correlation back to what I learned at Meeting of the Minds. Jessie and Gordon do a great job of marrying up individuals. They start a conversation that goes on throughout the year, and I now have a network of individuals and experts who play an integral part in how I'm making decisions for my community."
The annual summit is made possible by a number of national and local sponsors, including organizations such as Verizon, Sutter Health, UC Davis, the California Wellness Foundation, California Endowment, Black & Veatch, Deloitte, Microsoft, Toyota, Ford and the US Federal Reserve Bank, to name a few.
"The future is bright for Sacramento. Leaders here are invested in creating partnerships and driving innovation that will truly make an impact," Feller says. "We are thrilled to help city, government, non-profit and private sector leaders come together to spark new ideas and produce outcomes that will create economic prosperity here in Sacramento and around the globe."
To learn more about Meeting of the Minds, their important work and how you can get involved, click here.