Sacramento Beer Week, entering its 10th year, is one of the longest running regional craft beer celebrations in the country. As this year's event prepares to kick off April 26, the statewide craft beer scene is stronger than ever. California is now home to more than 980 breweries, compared to fewer than 300 in 2012, according to statistics released by the California Craft Beer Association.
That proliferation is mirrored locally, with more than 70 breweries operating in the greater Sacramento area. However, when Sacramento Beer Week debuted in February 2010, the local beer scene was in rough shape.
"It was probably at a nadir," says Dan Scott, executive director of Sacramento Beer Week from 2010 to 2014. "I think we had maybe six or seven breweries in the region. Not a lot of craft beer bars."
When the festival debuted, local stalwarts Sacramento Brewing Company and Elk Grove Brewing Company had recently closed. And media coverage from the early years of Beer Week is filled with the names of long-departed outfits like Brew It Up!, Personal Brewery & Grill, Pyramid AleHouse and Odonata Beer Company.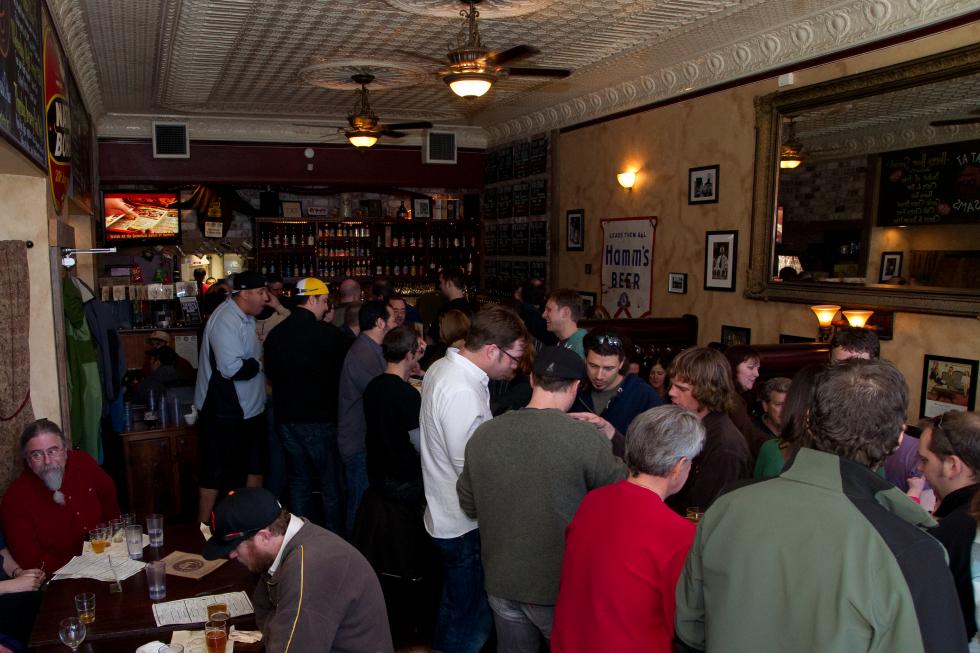 "It was a scary time," says former Odonata co-owner Rick Sellers, now a craft beer distributor representative in Oregon. "When Elk Grove shut down, it was sad, because [its head brewer] Bill Wood was one of the most well-respected brewers in the country. His beers were impeccable, so to see him go down was terrifying."
Undaunted, Scott put on the first Sacramento Beer Week after only four or five months of planning. It started with a phone call from Glynn Phillips, who at the time was the owner of Rubicon Brewing Company in Sacramento and head of the Northern California Brewers Guild. "Glynn wanted to meet with me about this idea," Scott says. "It was him and a local beer distributor, a local beer attorney, a couple of other people who were just in the business."
The group wanted Scott, who had done marketing work for the guild, to help create a local beer week modeled after the successful Philly Beer Week. They tapped Scott because the legality of brewery owners and beer distributors running and marketing a beer week was not well-established. Today, the annual 10-day celebration is put on by the Sacramento Area Brewers Guild, the successor to the Northern California Brewers Guild.
Instead of staging a single event, Sacramento Beer Week tied together hundreds of events held at breweries, bars and restaurants in the region and supported those events with a strong marketing arm. "I knew all of the brewery owners and brewers in town, a lot of the bar owners," Scott says. "I just went around and started chatting with them about the idea."
The backers of Sacramento Beer Week insisted that it take place in late February, one of the slowest times of the year for bars and restaurants. That was a huge selling point in the early years, when tasting rooms and brewpubs were scarce and wine bars and ultra lounges figured heavily in the mix of venues. With breweries now the most significant stakeholders in Sacramento Beer Week, the event moved to late April and early May.
"We realized that having it so close to SF Beer Week, which is typically the first or second week of February, it was really challenging," says Lauren Zehnder, general manager of Mraz Brewing Company and vice president of the Sacramento Area Brewers Guild. "For breweries like ours that distribute out there, you try to make special beers for SF Beer Week, and then it almost feels like Sacramento Beer Week gets the leftovers."
After a successful first year, Scott expanded his team in year two, bringing on Sellers as beer director for the inaugural Capitol Beer Fest at Cal Expo. "My role was to reach out to the brewers, get them to sign on," Sellers says. Originally conceived as a closing-night event to benefit Runnin' for Rhett, Capitol Beer Fest still takes place on the first weekend in March, even after Sacramento Beer Week moved deeper into the calendar last year.
As the local beer scene evolved, so did Sacramento Beer Week, and Scott's involvement deepened as a result. Scott seemed to reach a breaking point in 2013, as complications from knee surgery kept him off his feet in the stress-filled weeks leading up to Beer Week. He returned for a shot at redemption the following year, and Scott still considers the 2014 Beer Week his crowning achievement.
"That was also the year it felt like the beer scene in Sacramento was really starting to coalesce around a lot more breweries, a lot more alehouses," he says. "It felt like it was becoming a legitimate cultural force here, a real scene."
The following year, Scott ceded control of Sacramento Beer Week to the Northern California Brewers Guild and never looked back. He still hosts a long-running trivia night at The Shack in East Sacramento, but he has not worked on Sacramento Beer Week since 2014.
Since Sacramento Beer Week started in 2010, the number of craft breweries in the area exploded from fewer than 10 to more than 70. Is there still room for more, or has the region reached its limit? "I feel like there's always room for growth, as long as new people are starting to get into beer," Zehnder says. "I think it's forced everyone to step up their game a little bit."