Just one year after starting Wool, a Sacramento-based design studio, partners Emily Wilder and Kaila Niles have the interiors of five commercial businesses under their belts and are busy planning and designing many more.
Entering the Sacramento commercial sector with what they describe as a fresh approach to interior design, brand development and creative consultation, the partners are driven by a desire to fill the city with spaces they'd want to visit themselves. "We're devoted to creating experiences we want to see here," Niles says. "We love living here, and we want there to be places that we'd like to go to that are beautiful and experiential and special."
So far, the studio has applied its clean, understated look to Together Midtown marketplace and salon; Canon farm-to-table restaurant; Camellia Coffee Roasters coffee shop inside WAL Public Market; The Urban Hive coworking space's new location inside The Cannery; and the new office for Position Interactive, a creative agency. In the works are the first brick-and-mortar for local artisanal bread maker Faria Bakery and pop-up natural wine bar Jeune, at the Ice Blocks.
Having designed some of Sacramento's newest spaces, the women behind Wool want to gradually elevate the aesthetic identity of the city as a whole. "I feel like Sacramento doesn't know what they want sometimes, and I kind of want to show them what they want," Wilder says. "I think little pieces, visually, are creating those moments [that can push the city forward]."
A 'Pull to Create Beauty'
Both young designers and mothers, the duo met in the Sacramento Natural Foods Co-op parking lot last year. Niles, new to Sacramento from the Bay Area, recognized a relatable quality in Wilder as she packed her car with groceries and approached her for a friend date. "When I see a lady friend I want, I really go after it," Niles laughs. They traded information and did some modern-day research on one another.
"I looked at her Instagram and Pinterest, and I hadn't met anyone in town that has that kind of taste," Niles says. "The things that she's attracted to are really unique and strange and interesting," adding that she was impressed by Wilder's style and taste. Wilder affectionately agrees, "I went to her house, and it was just so cute that I was like, 'Whoa,' and she's just this little organic, witchy woman." Wilder appreciated Niles' gravitation toward natural elements — linens, wool and wood — and picked up on a kindred energy, a "similar pull to create beauty."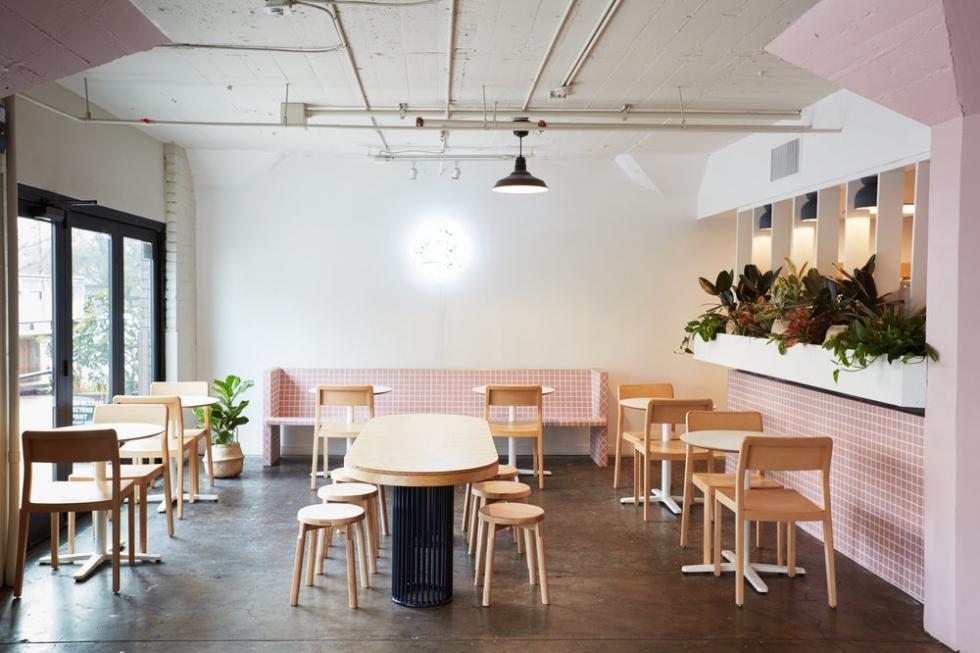 A fast friendship took shape, as did a growing appreciation of one another's creative sensibilities. After a hike and some playdates with their kids, it became apparent that their complementary experiences and creative strengths could make an ideal partnership. Niles' says her eye for art and flair for details is influenced by her roles in prop styling, interior design and concept design for a fashion brand, while Wilder says working as a contract designer for an interior design company developed her penchant for big-picture thinking.
The team began to use its understanding of the balance of minimal and intriguing shapes, resourcefulness, and travel, color and experimental art inspiration to design spaces to look and feel decidedly different from Sacramento's current design climate — often a rustic or midcentury style. "Sacramento has a very distinct look already, so it's kind of fun to bring in something new and fresh and different," Wilder says. "We've both traveled a lot, so we're always drawing inspiration from that. I'm excited to sprinkle that in."
Elevating Local Design
For the interior of Camellia Coffee Roasters, Wool infused the space with "kind of a Japanese" look using paint tiles Wilder sourced from Japan. The tiles, a light blush pink (it might even be called "millennial pink"), provide a tonal, soothing foundation for the space, which is spare but punctuated by trendy rubber fig plants and modern seating with rounded edges.
"[Wilder] found the perfect pink to soften the concrete and hard angles of the market," says Camellia co-owner Ryan Harden. He describes the aesthetic as "clean, minimal, modern but not sterile."
Wool is bringing the dichotomous old-meets-new style of Paris to Faria Bakery, opening in Oak Park's Triangle District later this year. Niles describes being inspired by both the space — "a great balance of industrial and natural" — and a recent trip to Paris, especially the "classic, yet modern, youthful and effortless vibe" of the Canal Saint-Martin neighborhood.
Wool considers how social-media-minded shoppers are consuming commercial spaces. The look and feel of a place can attract visitors who value aesthetic experiences and wouldn't mind capturing the perfect Instagram shot while they're at it. "Yeah, we definitely have some selfie bait in here," Harden says. "Neon sign, pink tile and plants galore. I think that if a by-product of good design is that people want to take pictures with it, that's great, but social media opportunities should be the effect of — and not the cause for — good design."
Faria owner Christopher Beattie appreciates Wool's light touch with Insta-focused design choices. "I think they came up with a few creative ways to do that without being so in your face about it. I thought that was really cool and took some extra effort and creativity to find those moments, while still feeling timeless and classy at the same time, which is not necessarily easy to do."
Those opportunities for social engagement were important to the new office design of Position Interactive, which president Ali Zamanian is hoping will partially serve as an event space for the creative community: "If every client, partner and friend who walks in here would take a photo and post it online and tag the business, you're going to get a lot more people learning about the business in addition to your regular channels."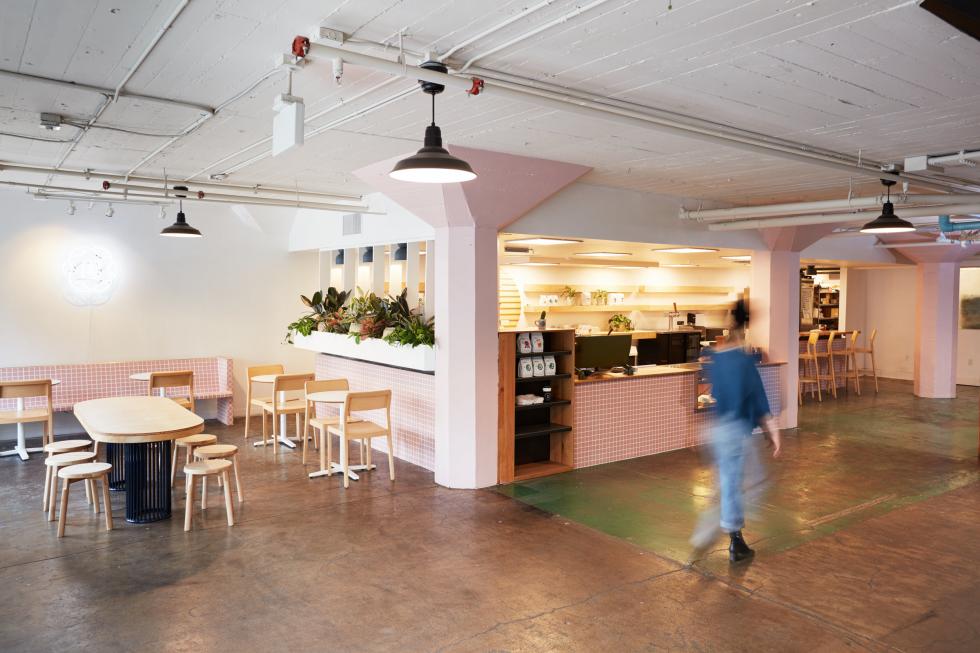 Zamanian says sophisticated design has the power, if indirectly, to attract visitors to the city, referencing fellow Wool client, Canon. "Canon might be featured in a lot of food magazines, but because the aesthetic is so cool they might be featured in international design magazines, so people might learn about it that way [that] there's this really cool-looking restaurant in Sacramento."
The Wool team continues to pursue jobs that interest them, seeking to attract clients who want their spaces to stand out and prefer designers unafraid to push the status quo. "We like to partner with people who are taking risks and are trying to make their dream come true," Niles says, "because that's what we're trying to do too."