When David Gull opened New Helvetia Brewing Company in a former tortilla factory in December 2012, it was one of about 300 craft breweries operating in California. Six years later, that number is nearing 1,000, meaning that New Helvetia is already older than two-thirds of all breweries in the state.
Even for a brewery based on embracing history — New Helvetia was the original name of the settlement that became Sacramento, and the brewery's flagship Buffalo Craft Lager nods to the city's long-defunct Buffalo Brewing Company — six years old is a little young to be over the hill. But while not much has changed in the blocks surrounding the 18th and Broadway taproom in recent years, the beer world outside the brewery could not be more different.
According to Gull, massive growth and paradigm shifts in the brewing industry, paired with the craft beer fan's famously unquenchable thirst for the fresh and new, have made it harder for established brands like New Helvetia to stand out. "It's provided challenges in drawing customers and attention to come to the taproom here on Broadway," says Gull, who worked in commercial real estate before opening the brewery.
"It's challenging to maintain shelf space, and then there's a different dynamic on how packaging is changing in the craft beer world," he says. "There's a shift from stable, consistent brands to specialty one-offs and new releases." The challenge for New Helvetia: attracting new customers and rejuvenating its image through ambitious collaborations and can releases, experimental beers and a major rebranding — all without alienating a steady and loyal fan base.
While Gull assures that the core beers like Thunderbeast IPA, Molly American Red Ale and Buffalo Craft Lager will stick around, major changes have occurred at New Helvetia. Iver Johnson took over as head brewer in May. A minor remodel of the Broadway taproom expanded the number of taps from eight to 18, allowing more room for experimentation. "There's certainly a market for core brands and a stable, known beer, but there's also a very loud and vocal market that wants that next new thing," Gull says.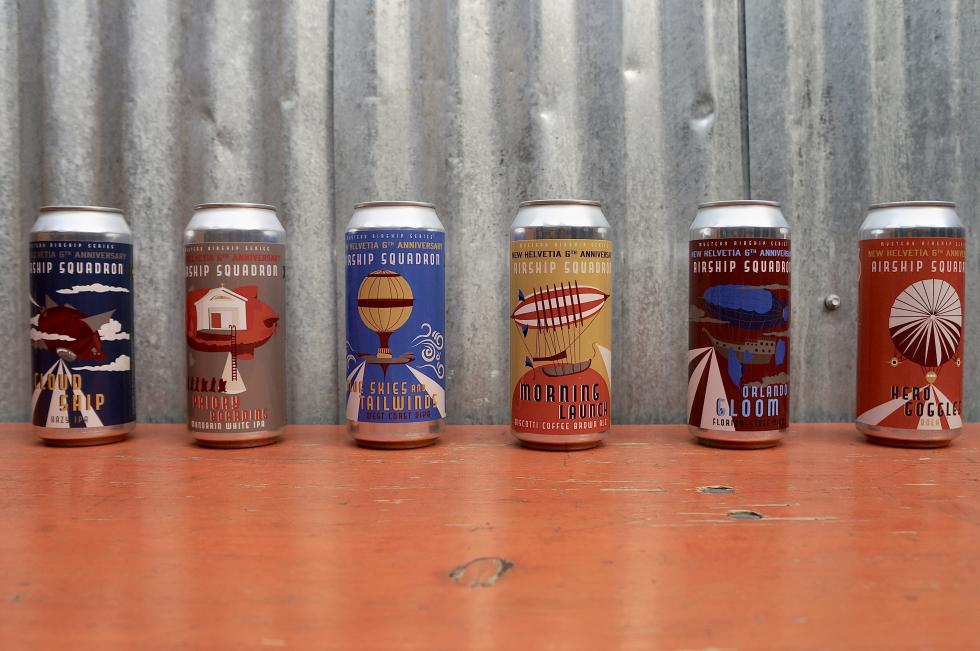 For his part, Johnson is thrilled about the opportunity to work outside the box more often. "I have absolutely no qualms about brewing traditional styles, but I think the experimental stuff, pushing those flavor profiles and those boundaries are what interest me as a brewer," he says. "We're trying not to back ourselves into a corner as we develop our next move as a business."
New Helvetia's most significant next move is riding the bull market for can releases. "The market on packages has changed so much, to where the 22 ounce bomber package — the single bottle that has been so prominent in the craft beer world — it's starting to go away. The retailers are really demanding that packaged beer goes into cans," Gull says.
After having a decades-long reputation as a repository for cheap domestic beer, beer drinkers and brewers alike have embraced aluminum cans for their environmental friendliness and improved freshness. "It's a change that ultimately is for the better, because we're putting it into a package that provides more shelf stability and no access to air or light, so the consumer gets a product."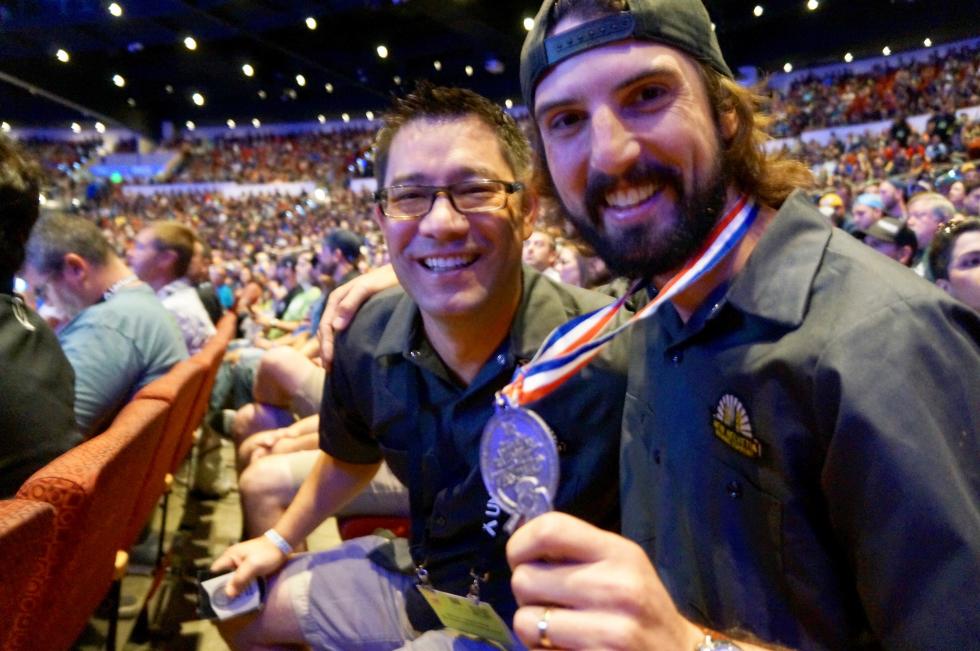 The brewery kicked off its can release program in style, collaborating with six local breweries for an ambitious mixed six-pack released at New Helvetia's sixth-anniversary party on Black Friday. Collaborating breweries included Flatland, The Monk's Cellar, Moksa, Crooked Lane, Claimstake and Fort Rock, with styles ranging from a traditional Bock to a decidedly non-traditional kettle soured milkshake DIPA to a coffee biscotti brown ale made with assists from Temple Coffee and Freeport Bakery.
With the limited tank space at New Helvetia, it took over four months of planning to pull off the project, but the plan is for more can releases and collaborations in the future. "My hope would be that this kind of launches our identity into a relevant package," Johnson says.
Another way that New Helvetia has attempted to combat consumer misconceptions is by redoing its original logo. "We created that logo to look like a spray-painted stencil, and it became a style that wasn't popping anymore," Gull says. "The red circle became very limiting, so we had less options for how we could use that logo, what merchandise we could put it on, how it presents in digital in other media."
Johnson agrees that it was time to freshen up the branding. "We're trying to bridge that gap between that crowd that has always been here and trying to pull in a crowd that might be a little bit younger," Johnson says. "We can speak to the history of Sacramento, but we don't have to do it in a way that looks historic."
As for the future of New Helvetia, Gull still sees greater potential for expanding the brewery, including adding sidewalk seating and creating an all-weather patio, although he is still waiting for some of the nearby growth that he anticipated back in 2012. "We're surrounded by all this growth and investment on the Broadway Corridor, just not a lot within two or three blocks of our location," he says.
While fellow 2012 alumni like Track 7, New Glory and Loomis Basin have expanded into the restaurant industry, Gull doesn't fancy himself a restaurateur, although he would consider adding a kitchen if the right partner came along. Meanwhile, the possibility of a second location is always lingering. "We're not exactly doing it yet, but we're definitely keeping our eyes open," he says. "Another six years, who knows?"