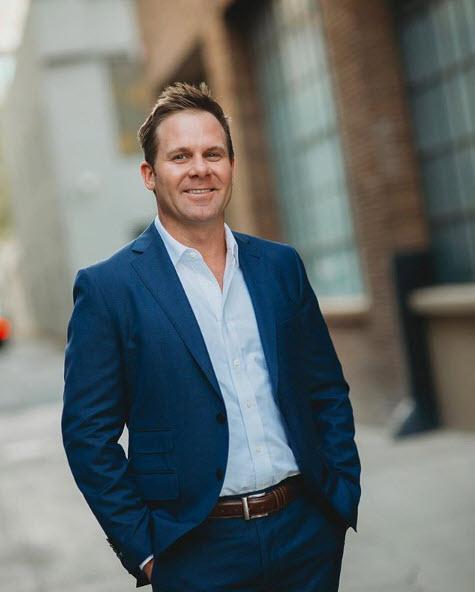 Precision Medical Products started in a garage in 2010, and within 10 years, the Rocklin-based medical device company grew to over 200 employees and $40 million in annual sales, according to founder and CEO Jeremy Perkins.
Before the COVID-19 pandemic, PMP primarily focused on products intended to prevent deep vein thrombosis in post-surgical patients, with a small side business in disposable personal protective equipment. However, with elective surgeries postponed and PPE in short supply nationwide, the company swiftly allocated all its financial resources toward the production and distribution of N95 and KN95 respirators. Comstock's spoke to Perkins about his company's efforts to address the PPE shortage.
How did you get into the disposable mask market?
We decided to start a new company six years ago called Precision Disposable Products that focused on PPE. It was a small division of the company, not a ton of revenue. But when COVID-19 hit, we basically pivoted all our resources to disposable products, mostly because the need is so high for masks.
Why has there been a shortage of personal protective equipment?
Everything relies on supply and demand, and the demand was pretty low. All of a sudden, you've got 320 million people across the United States who are trying to wear a mask every day. You go from very little demand to a huge increase in demand. The supply chain is trying to catch up. I was talking to our manufacturer, and he said that he just got a purchase order from the German government for 120 million new masks. You're dealing with countries buying stuff in massive bulk. Right now, we have over 7 million masks being shipped to us (from China).
How were you able to ramp up production so fast?
We've done a lot of our manufacturing in China for the last 10 years. We have the systems in place, so we weren't reinventing the wheel. We already have our quality control person. We have a 70,000-square-foot distribution warehouse in Lincoln. We have medical representatives in 41 states. We have the whole supply chain built out.
Can you talk about the issue of counterfeit N95 masks flooding the market?
There's an immense amount of fraud. There's so many loan officers and insurance brokers who have popped into this industry, trying to make a quick buck during a downtime. They're getting product that's counterfeit, and they're trying to sell it to hospitals and municipalities. They're not doing quality control; they're not doing quality assurance; they don't have a medical background. It's a big issue.
Why have the costs of N95 masks increased in recent months?
You used to be able to buy masks a lot cheaper in China. The price from China has tripled in the last 90 days, mostly because of supply and demand. For the last 10 years, we've done freight shipping by sea. Because of COVID-19, we are having to airfreight these. We've already paid over $1.5 million in airfreight fees. You could basically pay five cents per mask to get them shipped over here by sea. Now you're paying 60-70 cents per mask between the airfreight and tariffs.
What happens when you receive an air shipment from China?
We have 3 million coming in next week. We'll bring those immediately to our distribution center. Eighty percent of the stock are already sold. We'll ship those out to hospitals and municipalities within 24 hours. We'll quality control check them, and then they'll go out to customers overnight. People are in a rush to get them.
Anything else you want to add?
Merchants Bank of Commerce has been awesome. They came in right away with an emergency loan for our company so we could go to China and get all the product paid for beforehand. We're going to supply well over 10 million masks. None of those people would have got that without this bank coming in and helping us.
–
Stay up to date on the effects of the coronavirus on people and business in the Capital Region: Subscribe to the Comstock's newsletter today.
Alan Puccinelli, an Auburn resident and founder and CEO of 3D printing company Repkord, is working to create face shields for medical professionals treating COVID-19.
As California braced for an onslaught of desperately ill coronavirus patients, Gov. Gavin Newsom announced plans over the weekend to open two new hospitals, and President Donald Trump said the federal government will ship a number of mobile hospital units to the state, pay for National Guard deployments and deploy the San Diego-based naval hospital ship Mercy to Los Angeles.