The defining moments over the course of a career can often feel conflicting — especially when one makes choices that seem misaligned with a prior path. But Melissa Camilleri Anicich, founder and CEO of Compliment in East Sacramento and a former high school teacher, has found a way to blend together two disparate careers by embracing a concept she refers to as "living on a hyphen," in reference to her dual careers as shop owner and educator.
Compliment is an online shop, which began with Camilleri Anicich's initial jewelry line of bead and metal rings she made in her spare time. To date, it has grown to include complete lines of handmade jewelry, candles, notebooks and other homegoods. Each jewelry item comes with a thoughtful compliment printed inside the box, and her other products incorporate uplifting and fun phrases.
But Camilleri Anicich isn't just a seller of retail items. She uses her teaching background to educate fellow business owners on improving their own bottom line through marketing strategies that have worked in her business. It's been a long road figuring out how the two fit together, but she says the key has been paying attention to each defining moment and understanding how her two careers could complement each other.
In 2004, Camilleri Anicich became a teacher at Casa Roble High School and got involved with the Advancement Via Individual Determination program, a nonprofit that prepares students for college and life after graduation through strategies and curriculum in the classroom.
"Those were the kids I wanted to work with because I felt like my gift as a teacher, which I've now realized is my gift as a human, is to recognize the potential in people and help draw that out and show what's possible for somebody's life."
By the fall of 2011, she unwittingly began to pursue the beginnings of the hyphenated career she has today. She started making jewelry as a hobby. One of her students noticed her creations and asked if she could make her a ring to wear to homecoming. Camilleri Anicich offered to make the ring at cost and provided it to the student the next day, along with an encouraging note relaying how proud she was of the student's progress. The following day, she had 23 orders from students on her desk. By November 2011, she had built a website and Compliment was born.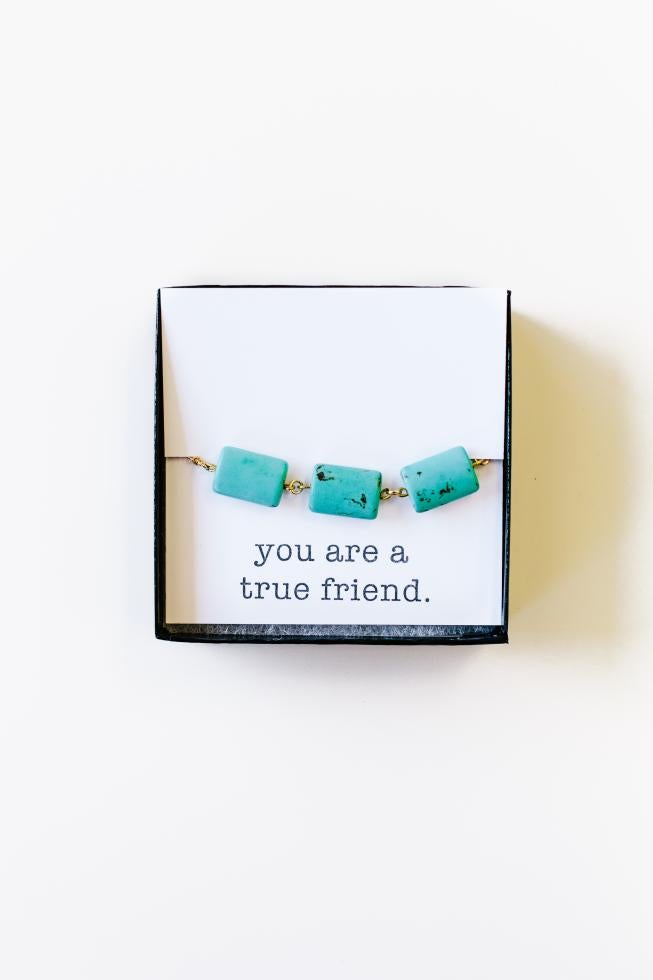 "I noticed that one of the girls had the note that I had written her in the front plastic cover of her binder and when I asked her about it she said 'this is the nicest thing anybody has ever said to me,'" Camilleri Anicich says in reference to why her gift items include words of affirmation.
The business also gives back to the kind of students who inspired her business in the first place. Camilleri Anicich notes oftentimes her AVID students found themselves filling out government scholarship applications only to have their family's income hit just above the threshold, meaning they couldn't afford school on their own and many large scholarships were out of reach. Since its inception, 5 percent of proceeds from the business have gone into the Compliment scholarship fund, raising $11,400 in scholarships for young women who are the first in their families to attend college.
While Camilleri Anicich loved working with her students at Casa Roble, she needed a change and knew it was time to relocate to another school. Soon after making the decision official in 2012, life took unexpected turns that would change the trajectory of her career.
Within an eight-month period, she went through a traumatic divorce, had to move and sell her home, and had three close family members pass away suddenly. The mixture of grief and stress from her professional transition between schools prompted Camilleri Anicich to take a leave of absence from teaching.
During that time she focused her efforts on building Compliment. "All hours of the day were getting poured into Compliment because the only thing that was pulling me out of my own grief was to love on other people," she says. She started getting small press opportunities, retailers began requesting new designs and she had the time to devote to making new jewelry items and lines. "I just stayed open to possibilities and that's kind of how the business grew."
In May 2013, she made the difficult decision to leave her teaching position for good. Compliment continued to grow and, eventually, Camilleri Anicich began getting requests from fellow small business owners who wanted to know how to gain some of the same marketing success she had with her jewelry. "When I'm in a group, I become the teacher. That's who I am," she says.
In 2014, Camilleri Anichich launched her first mastermind group with other female small business owners in Sacramento. (Full disclosure: I met Melissa in 2014 when I interviewed her for a podcast episode and subsequently participated in her mastermind group.) While the group eventually ran its course, she took note of what others were struggling with. What kept rising to the surface was Instagram. In response she launched a paid e-course on how to make the most of Instagram, which has served over 1,000 students. Since then, she has built up a list of services — from social media consulting and business coaching to writing circles and workbooks — to teach others everything she learned as the founder of Compliment.
Additionally, she caught the attention of those hosting educational and motivational events. Allison Eklund, a financial advisor at Tridea Advisors in Auburn and founder of Inspire Midtown — a Sacramento-based community for female professionals — has called upon Camilleri Anicich for several events in recent years. "She has a natural gift for teaching to women of all ages, but she really has a knack for inspiring young women," says Eklund. "Women who attended our 2016 Minute Mentoring© event as mentees, who came to learn from the female business leaders of our community, still come up to me today and tell me that Melissa has stayed in touch with them and gave them some powerful aha moments."
As for Camilleri Anicich's plans for the retail and educational sides of her business, she plans to keep both running concurrently and has new offerings in the works for later this year including a Compliment baby line and services to help fellow business owners. "This idea of living on a hyphen is totally what I'm doing with Compliment and what I'm doing when I'm helping other business owners bring their whole self online," she says. "I thought I had to push one down to fit into one group when in fact, I think it helps me stand out more because I'm the teacher-business owner. That's how people know me now."
Tell us about your career switch! Maybe you were once an accountant, but now run a soda company. Or you left your lobbyist job to focus on the wellness industry. If you too have gone through a career shift, fill out the form and we may share your story.
Maybe you were once an accountant, but now run a soda company. Or you left your lobbyist job to focus on the wellness industry. If you too have gone through a career shift, fill out the form and we may share your story.
Lisa West had to figure out how to change careers after leaving her family's construction company doing the same work at the same company for 17 years.