Lisa West had to figure out how to change careers after leaving her family's construction company doing the same work at the same company for 17 years.
While she leveraged contacts and volunteer efforts nearly eight years ago to get into a new line of work, she now reflects on how her life experiences and personal strengths helped her career path evolve into her position as community outreach director and bereavement specialist for East Lawn Memorial Parks, Mortuaries & Crematory.
Seventeen years is a long time to spend in one industry, but West was committed to joining the family construction business back in 1993 when her father and his business partner retired. Her two brothers had already been working for the company and Lisa bought in, became a corporate partner and took over the office operations.
She felt like the work allowed her to use the business education she received at Heald College and American River College, while giving her a chance to quickly learn the ins and outs of the construction industry. But she always knew she wanted to focus her energy on community outreach and interaction.
During the end of her tenure at the construction company, she satisfied her need to engage with the community by volunteering for The Leukemia & Lymphoma Society — her grandmother passed away from leukemia and she felt compelled to contribute to the cause. In 2007, she also helped launch the Fab 40s 5K at East Lawn, which benefits the Alzheimer's Association of Northern California. In both volunteer positions, she was able to explore her passion for marketing, public relations, advertising and event planning, she says.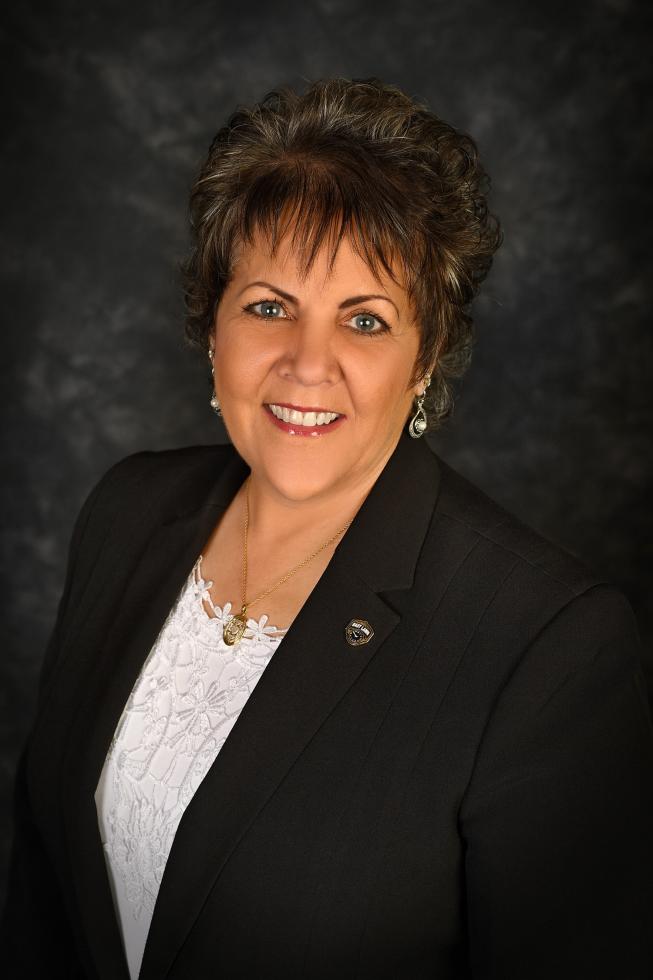 Then the recession hit and the family construction business felt the effects. "I enjoyed working with my family. What ultimately put me over the edge, so to speak, was when the market turned really bad in 2009 and construction just dropped off," she says, adding that the economic struggles put a strain on both the business and the relationship between her and her brothers, prompting her to leave the company in January 2010.
She was also dealing with some health issues at the time and took a year off from work and volunteering to heal, continue her education and explore her potential career options. She started taking acting classes to improve her public speaking skills and ended up with jobs as an extra on two big movies in 2011.
But acting wasn't in the cards and she continued to look for her next career — a career that would put her squarely into a position working with the community. As one does when starting over in a new industry, she asked her friends and extended network to keep an eye open for potential opportunities.
She called Alan Fisher, president of East Lawn, in 2010 to chat about resuming her involvement Fab 40s 5k. She also mentioned she was looking for her next career move. Several days later, Fisher called her about an open position at East Lawn — manager of its pet cemetery. "You're just like a funeral director, only you meet with families that have a pet that passed away," says West. "I love meeting with families, talking about their pets, seeing pictures of their pets, taking care of their pets for them and taking that journey to grief healing with the family members."
Within five months West was promoted to the marketing and community outreach director for East Lawn where she helped create a marketing plan and build out the department, which didn't exist prior to her joining the team.
"It was completely foreign to me. I mean it was just like being in the family business again where I had to sort of start from scratch and learn the entire funeral industry in a very short period of time," she notes.
When it comes to the emotional heavy lifting that comes from transitioning into a career that deals with loss, she says her volunteer work and losses in her own life readied her for the challenge. "It just kind of came naturally to me to be compassionate and empathetic," she says. "You know some people don't put that much emphasis on a pet and I put the emphasis on their grief and how I can help them deal with it."
In 2013, she advanced her new career by becoming a volunteer law enforcement chaplain with the Law Enforcement Chaplaincy Sacramento.
She recalls one of her first pet funerals after joining the East Lawn staff, which was for a retired canine officer. The experience stuck with her. "I just wanted to do more to reach out to law enforcement and stay connected with the canine officers," she says, adding that LECS serves 19 different agencies, including several police and sheriff departments in the Sacramento region to provide grief counseling to the officers and public when there is a in-home death, suicide, drowning, homicide or domestic violence. It was just another opportunity for me to help people with their grief, because traumatic grief is what they're dealing with."
West is now East Lawn's community outreach director and bereavement specialist — a position that has evolved, in part, due to her work as a law enforcement chaplain. Going through the chaplain training and helping others through the grieving process has strengthened her desire to continue being there for others and educating about death and dying, she says.
In her transitioned role, she's a certified celebrant, which means she provides non-religious funeral services. She also helps plan and host funeral pre-planning seminars at East Lawn, and speaks on behalf of the organization at conferences on gerontology.
And when it comes to reflecting on her career trajectory thus far, West notes the first step in her successful transition to her current career was letting go of — in essence, grieving — the loss of her past career in construction. To her, impactful work is the key to finding fulfilment in your career. "There's nothing more satisfying than finding meaningful employment, a meaningful career," she says. "You know, something where you go home at night and you say 'I feel like I made a difference today.'"
Follow our writer Jennifer Snyder every month as she speaks with people in the Capital Region who have taken unconventional career paths to get to where they are today.
If you too have gone through a career shift, fill out this form and we may share your story.​
Now the marketing and communications manager for Sacramento Children's Home, Houser ended up not too far from his origin in youth development, though you could say he took the long way around.
Ethan Martin didn't take a traditional path to his position as director of user strategy for local digital creative agency Bukwild. In his younger years, he thought he'd map and maneuver challenging ski runs around a mountain town for a living. Instead, as an adult, he finds himself navigating design challenges for a digital creative agency in Old Sacramento.