The myth of overnight success is an easy fallacy to believe. We all wish success came so easy. However, the real story behind most small businesses is much less cinematic. Building a business takes time, strategy and the willingness to try things that may or may not work.
Omonivie Okhade of Tula in Bloom is familiar with this reality. As a local jewelry designer, who grew up between Sacramento and the Bay Area, Okhade has made incremental steps forward to grow her brand and her products over the years, but establishing her business required a pretty significant mindset shift as well. "I grew up in a family with a cultural background. My dad is Nigerian, so that culture is very strict with everything," she says, adding that education and prestigious job titles like lawyer or doctor were important for women in her family, because of the pride and honor that brings.
Despite her affinity for creative expression, those values were deeply ingrained in her career choices. She recalls telling her father at age 7 that she was going to be a doctor and followed that path until halfway through her undergraduate studies at the University of Southern California when she decided to make a slight course shift away from medicine toward therapy. Over the next several years, Okhade moved from undergraduate studies to a master's program, secured jobs in the field of healthcare administration and pursued a career path she thought she should be pursuing.
Yet, something was missing. She wasn't happy. "It was really sinking in just how far away from my true north that I was and I was so fearful of just starting over," she says. "The economy was tanking and I had a secure job." However, that security fell through in 2010 when Okhade, who had been halfheartedly searching for a new job, was laid off from her healthcare administration position. "I ended up finding a career coach and we really delved into what I truly valued and what I enjoy doing," she says. "That's when the creative sensibilities arose and made themselves present."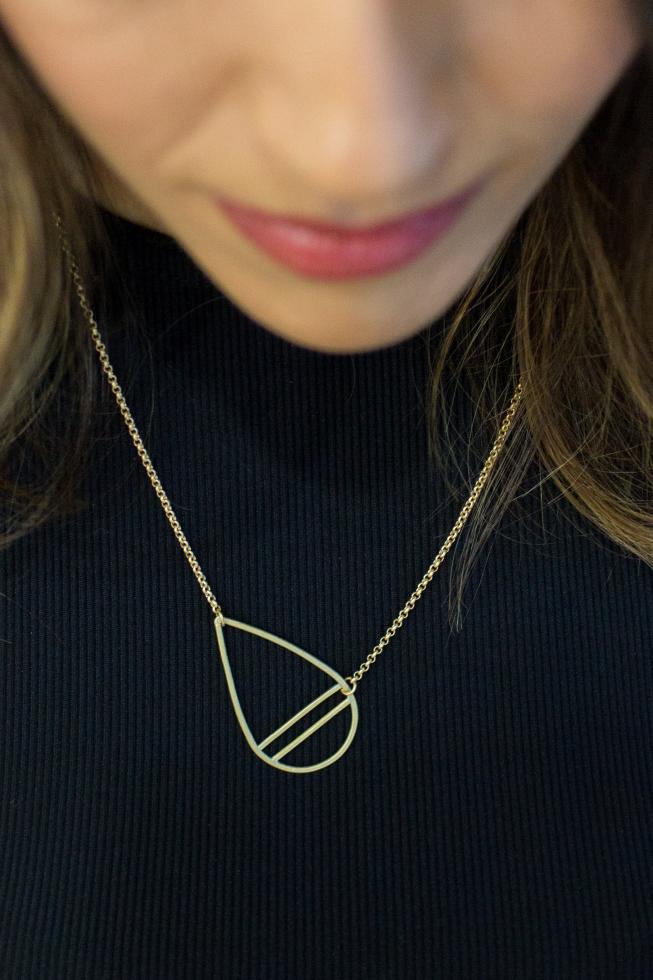 It was in a writing class that she wrote a children's story that hit a nerve. The story, Caia in Bloom, follows the life of a caterpillar that has not yet turned into a butterfly like all of her friends. By the end of the story, the caterpillar realizes she is where she is meant to be in life. Okhade wrote the story from her own experience.
Committed to investing a significant amount of time and energy into turning her story into a traditionally published children's book while dealing with the loss of her job, she knew she would need to cut back on her expenses. So, she moved from Los Angeles back home to Sacramento in 2011 and, as she worked on her book project, she also found herself intrigued by her mother's side business. "[My mom] would buy vintage jewelry and either sell it at flea markets, create new pieces or repair them. She had taken over my brother's old bedroom and that was basically her workshop," she says. "I would go in there and talk to her, play with all her fun little baubles and try to help her organize. In helping her with her inventory, I would come across things that looked interesting. I would find that earring that had lost its mate and think, 'I can make a ring out of this.'"
While trying to get the book published, Okhade's attempts to find part-time work fell short. She began making jewelry to supplement her income and loved the process. "That first hammering and manipulation of wire into a hoop got me really excited, really hooked, because I could make these things with my hands," she says. She started to teach herself new techniques by watching YouTube videos.
Okhade openly talks about those early days, stressing that she did not originally pursue jewelry design as a business or see herself as an entrepreneur. "I didn't think that about myself," she says. "There was just a lot of confidence lacking in that area, so it took me awhile to decide to [fully] pursue it."
Eventually jewelry took precedence over the book project and, by late 2012, she had participated in her first local pop-up event and in April 2013, she officially established Tula in Bloom as a business. Since then, she has moved from a small workspace in her home to Hacker Lab in Midtown Sacramento to her own private workshop space. With each move, she created more inventory thanks to increased space and gained access to jewelry making and metalworking tools that helped her take her pieces in different creative directions.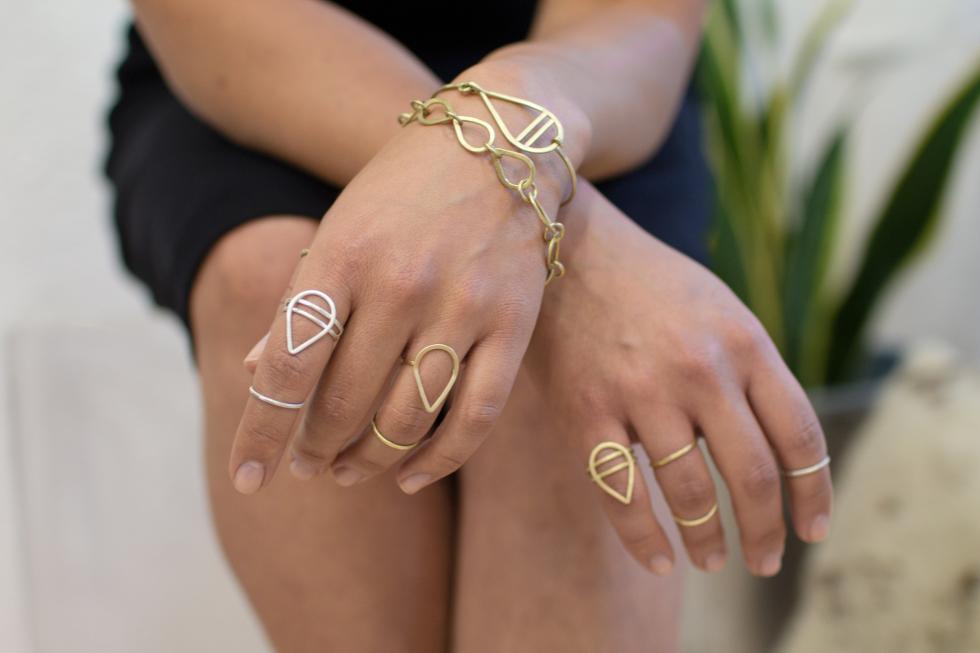 Okhade's days of seeing herself as the non-entrepreneur are over. She now sells her jewelry online, in-person at various pop-up events and in select boutiques throughout the state. She has also taken classes to improve her metalworking skills, invested in marketing and has seen her confidence level grow as she's begun securing wholesale accounts and collaborating with others in the creative community, all while holding down a part-time job as a personal stylist.
While her pursuit of publishing her children's story has been put on hold while Okhade continues to grow the jewelry business, the story's theme remains front and center. She views Tula in Bloom through a much larger lens that revolves around women understanding their self-worth; she's partnering with Purpose, a boutique in Midtown that recently signed on to carry Tula in Bloom jewelry. "[Omonivie] left one of her promotional postcards in the shop and I started researching and reading her story," says Purpose owner Rachel dee Minyard. "Her mission and what she's trying to accomplish with her brand, beyond jewelry, really spoke so strongly to me and fit well with the mission of my business." The two are also hosting a jewelry making class on December 3, with a portion of the proceeds being set aside to fund a free class for WEAVE clients.
Okhade notes that, while we all have to start somewhere, the time has come in her life to stop thinking small. "When I talk about confidence and when I tell women to find what makes them bloom, it's because that's what I go through," she says. "[My business] is called Tula in Bloom because Tula is my middle name. It's about embracing my creative self-expression, and encouraging others to do the same. When you take that Tula in Bloom piece home, it's yours, so it's about you coming into your own and blooming into your best self."
Follow our writer Jennifer Snyder as she speaks with people in the Capital Region who have taken unconventional career paths to get to where they are today.