Two weeks was all it took for the coronavirus to turn a world of endless possibilities into a world of countless unknowns.
In early March, the Sacramento beer scene was as strong as ever. Beer lovers packed the tasting rooms and restaurants of the 70-plus craft breweries in the greater Sacramento area. The Sacramento Area Brewers Guild issued a March 2 news release announcing dates for Beer Week 2020. Area breweries started planning beers for the late April event, while Track 7 began selling tickets to its annual IPA festival. A few newcomers to the brewery scene planned a spring opening to coincide with the festivities.
Barely two weeks later, California Gov. Gavin Newsom issued a statewide shelter-in-place order to thwart the spread of the coronavirus. Taprooms shut down across the state, depriving breweries of the higher profit margins offered by direct-to-consumer sales. A similar downturn occurred across the country, as an April 6 Brewers Association survey found that 46.4 percent of U.S. brewery owners believed their businesses could last only 1-3 months longer under those conditions.
Thanks to a temporary relaxation of Alcoholic Beverage Control laws, most California breweries responded quickly to the crisis by pivoting to a curbside and delivery business model. But how much longer our local breweries survive and what the long-term effects of the pandemic on the Sacramento-area beer scene remain unknown.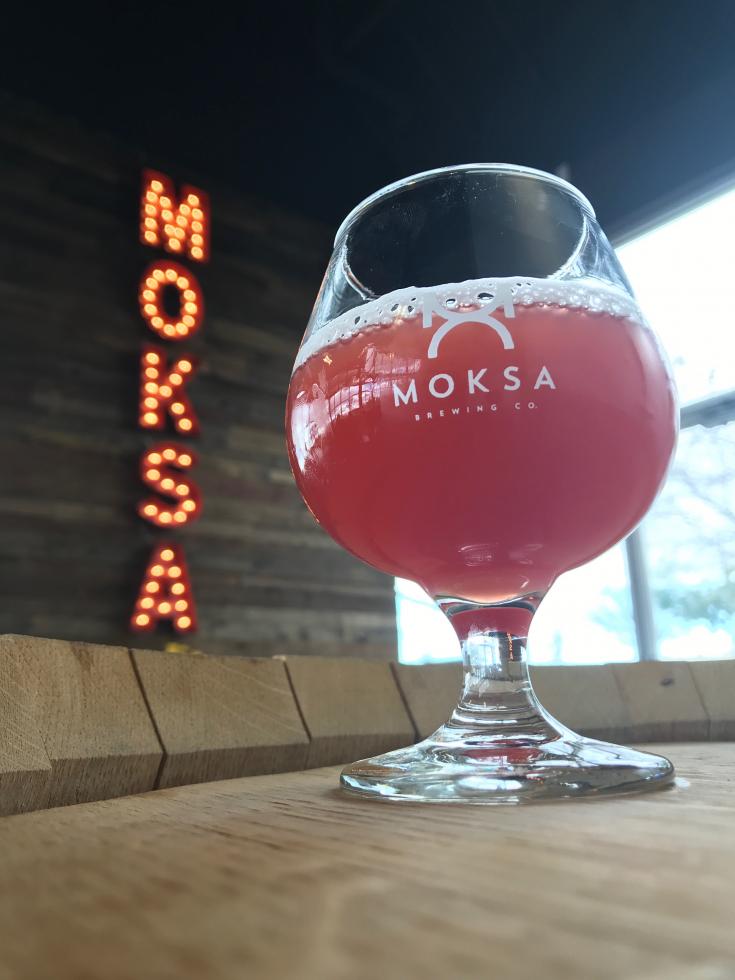 "Obviously, we're going to see an effect of breweries closing," says Andrew Mohsenzadegan, owner of Flatland Brewing Company in Elk Grove and recently elected president of the Sacramento Area Brewers Guild. "That's terrifying, especially as a Brewers Guild, because we're supposed to be taking care of our members. Right now, we're kind of at a loss of how to do that, besides giving them all the information we can and supporting them personally and through our social media."
As soon as he learned about the impending crisis, Mohsenzadegan started getting the Flatland website prepared to take online beer orders. Like most other area breweries, Flatland remained open as a to-go business, filling online orders for cans, bottles, crowlers and growlers. "The first two weeks were really solid, but we're looking at a 30 percent decrease in the last two weeks," Mohsenzadegan says. "That's pretty significant when it comes to what would typically be a higher profit margin item in the tasting room."
To fully understand the dilemma of the tasting room shutdown, look at Moksa Brewing Co. in Rocklin. One of the most respected breweries in the country, Moksa sells as much beer today as it did before the pandemic, says Moksa head brewer Derek Gallanosa. Instead of filling kegs, Moksa moved all their beer into cans, finding a receptive audience of beer lovers for deliveries and curbside pickups. However, a double IPA that typically would sell for $7.50 a pint in the tasting room now sells for $4.25 per 16-ounce can.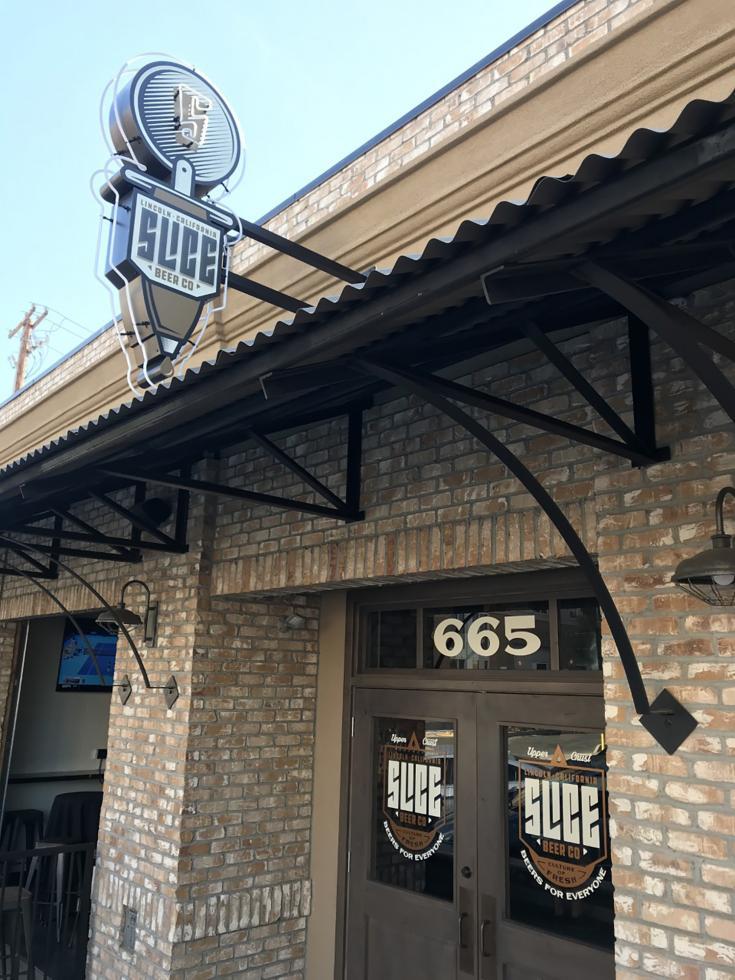 "We're moving the same amount of product, just not making as much money," says Gallanosa, who also teaches a UC Davis continuing and professional education course called Marketing Craft Beer. He says Moksa has not laid off any staff, although they have reduced hours for some employees. "We're essentially selling our beer for about half the price."
A recent California Craft Brewers Association survey of 230 brewery owners in the state reflects that loss, finding that Northern California breweries experienced a 42 percent decrease in sales since the shelter-in-place order started. That decrease is primarily attributed to the cessation of in-house taproom sales, as well as the pandemic's chilling effect on restaurants and beer bars.
Slice Beer Company in Lincoln, coming off high-profile victories at The Bistro 20th Double IPA Festival during San Francisco Beer Week in February, was arguably the hottest brewery in the Sacramento region when the pandemic started. "It kind of felt like we were opening a new business every day for a little while, with all the changes that were coming in," says Slice co-owner Russ Yeager.
With one of the smallest taprooms in the region, Slice took a more modest hit than breweries that rely heavily on in-house sales. As head brewer Zack Frasher continues to crank out new beers, Slice has moved more product to cans and stepped up their can release schedule. "We were doing a double can release every month, and now we have eight lined up for the next 5-6 weeks," Yeager says.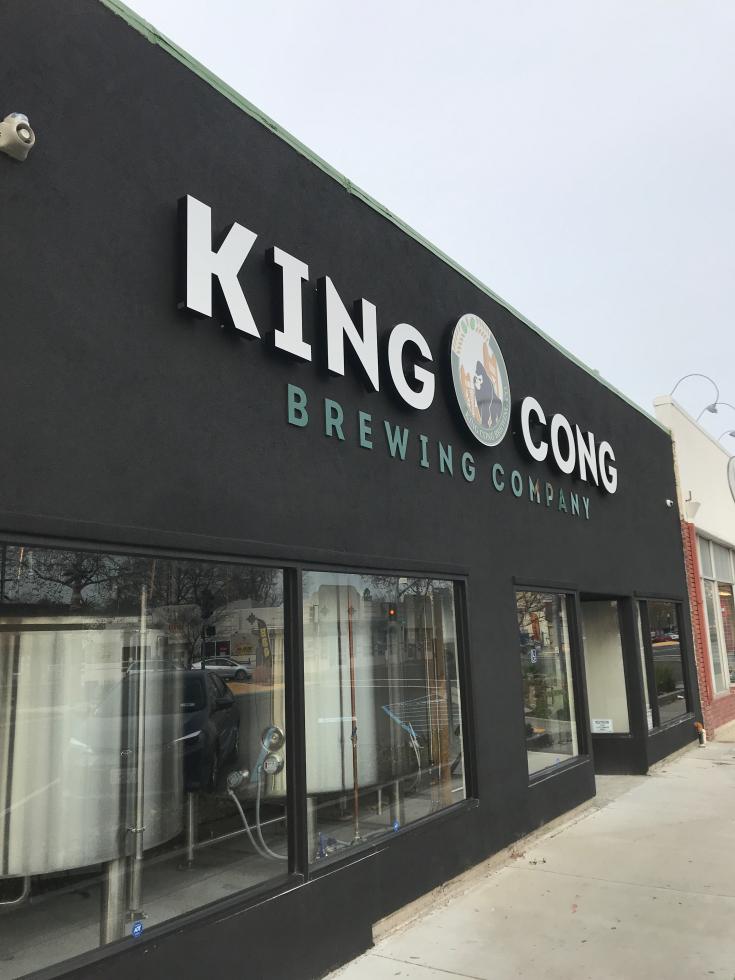 The pandemic presented more of a challenge for King Cong Brewing owner Cong Nguyen, whose Sacramento business depended on dine-in sales and distribution to bars and restaurants. After a brief shutdown, King Cong reopened for takeout and delivery of food and beer. "I was really worried when we first started because we didn't even have that type of system in place," Nguyen says. "It was a thing that we had to learn and implement immediately."
However, a silver lining appeared in the form of a potential new revenue stream: the previously prohibited ability to deliver beer. "I hope this is something that becomes the norm for us because that would be another outlet for us to be able to develop our businesses," Nguyen says. "And I hope that the ABC would allow this to continue."
Mohsenzadegan at Flatland sees similar potential in the new normal of online pre-ordering. "Typically, we would only be open Thursday through Sunday, and now we're open Monday through Sunday," he says. "Moving forward, we would be doing to-go options Monday through Wednesdays, and that is neat to see a different revenue source come in through that aspect."
At the same time, Mohsenzadegan recognizes the difficult path ahead. "We created a beer called Essential Needs because we think that it is," he says. "It's been my life for 11 years. I don't know what else to do."
–
Stay up to date on the effects of the coronavirus on people and business in the Capital Region: Subscribe to the Comstock's newsletter today.