Comstock's monthly look at the business news in the Capital Region. We fondly remember what happened in May.
Wanted: Megaregion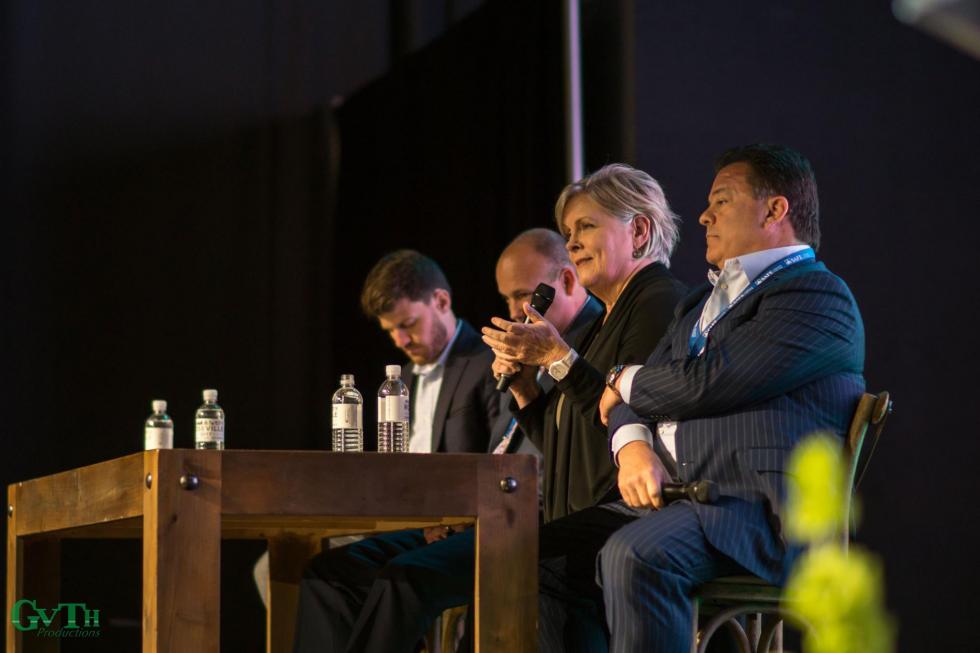 Speakers at Roseville 2017, hosted by the Roseville Area Chamber of Commerce, got onboard with the vision for a Northern California megaregion during the annual trend show and networking event held May 5. Our emerging megaregion — one of 11 in the U.S. — is "already happening," said Chris Robles, economic development director for the City of Roseville, because we share resources, activities, talent and transportation. Barry Broome, CEO of the Greater Sacramento Economic Council, agreed during the luncheon panel, and then reprimanded the Capital Region for not yet having a tech corridor, considering we're home to UC Davis, which "smokes" the University of Colorado Boulder and University of Wisconsin-Madison in terms of research and innovation — both those cities boast vibrant tech industries, and we don't (although efforts are ongoing). ~SC
True Pioneers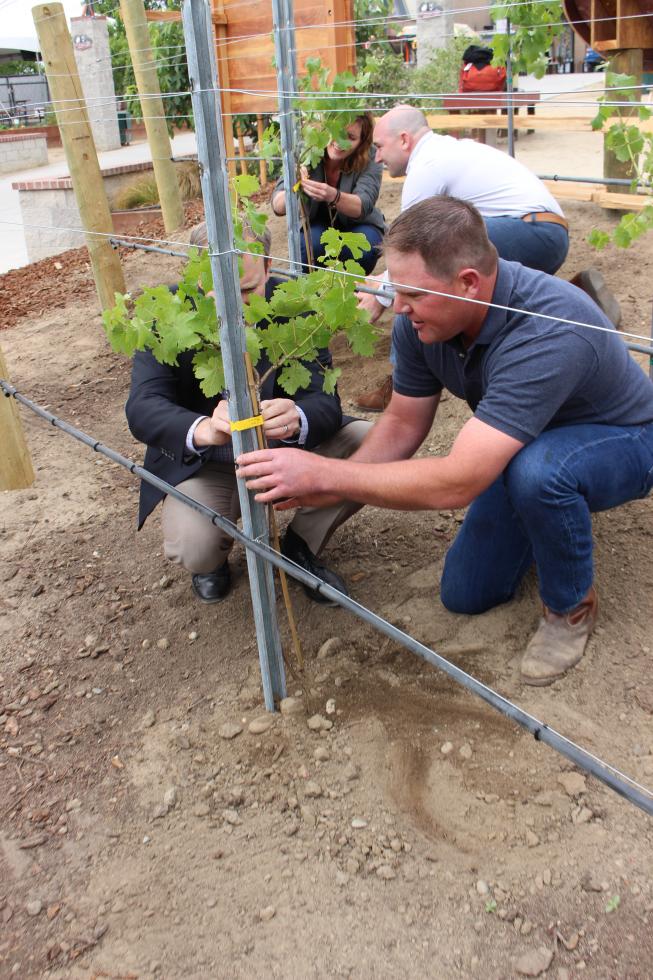 The country's first wine grape vineyard inside a professional sports stadium was planted in May at Raley Field in West Sacramento, through a partnership with Bogle Vineyards & Winery and the Sacramento River Cats. For the Bogle family, now operated by the sixth-generation, this planting continues a long pioneering tradition — they were also the first to plant wine grapes in Clarksburg in 1968. The Cabernet Sauvignon vineyard is located beyond the right field wall and should begin producing fruit by fall 2019. While you might be scratching your head at this unique arrangement, the partners say it makes perfect sense. "Baseball and wine have been a part of the Sacramento community dating back to the 1800s. Planting a vineyard inside Raley Field is a perfect tie back to our region's longstanding farming traditions along the Sacramento River," said River Cats President Jeff Savage, in a press release. ~SC
Beer Snobs, This One's For You
The California Craft Beer Summit and Beer Festival isn't until Sept. 7-9, but is it too soon to get excited?! For me, yes. But for the beer drinkers among you, get pumped. The event is returning to Sacramento for its third year, showcasing 160 breweries from Sacramento, Yolo, Nevada, Placer, El Dorado and Amador counties pouring more than 450 beers at the capstone festival. In May, the California Craft Brewers Association — which recently announced that over 800 craft breweries now operate across the state — hosted an afternoon of beers and small bites at their new offices in downtown Sacramento (I skipped it because of the whole not-into-beer thing). While we're at it: Want to learn about women rocking the beer industry? Check this out. ~SC
Attention Dreamers
The dreamers have entered, and now it's up to the public to cast their votes for the winner of the 5th annual Calling All Dreamers competition. The Downtown Sacramento Foundation announced the six finalists on May 18, which include: two dessert destinations, a retail store, distillery, kitchen boutique and skin care product line. The winner will receive a start-up prize package valued at more than 100,000 with guidance in opening a downtown storefront. The 2016 winner was Oblivion Comics & Coffee, which now has a shop on 11th and K streets. Since 2013, the competition has helped launch 16 new businesses, had 178 applicants, awarded more than $500,000 in prize packages and counted over 11,500 votes. Also important: Those new businesses have created 61 part-time and 25 full-time jobs. To vote, visit CallingAllDreamers.org by 5 p.m. June 26. ~SC
New Mural and a Remodel
Did you know that pilates equipment retailer Balanced Body is based in Sacramento? I sure didn't. The massively successful exercise company recently completed remodeling their warehouse headquarters in south Sacramento, and I attended the ribbon cutting on May 17. (Catering from Chef Adam Pechal was on point, I must say.) The event was organized by Tre Borden (host of Comstock's "Action Items" podcast) via his new venture, TB/Co, in part to highlight the beautiful new mural the side of the warehouse now sports — courtesy Sofia Lacin and Hennessy Cristophel of LC Studio Tutto (and the artists behind Bright Underbelly). Borden talked at the event about how important it was not to just focus placemaking efforts in the areas in and around Sacramento's Midtown and downtown scenes, but also the whole of the city. If it means fewer giant concrete buildings here with no character, I can totally get behind that. ~RE
What About the Neighbors?
Selland's Market-Cafe on Broadway opened April 28, so that's basically May. The 30-item menu of wood-fired pizzas, sandwiches, desserts and more looks mighty scrumptious. This is Selland's third cafe, with its flagship spot opening in East Sacramento in 2001 and in El Dorado Hills in 2012. Directly across the street from this new market-cafe is a large public housing complex, where some of my high school friends once lived, and whose parents still reside there. One of them has told me she's worried about what will happen if her parents get displaced as the neighborhood gentrifies. And will her mom and dad become customers of Selland's Market-Cafe? Unlikely. ~SC