One of the blockbuster hits of this year's California State Fair, taking place July 15-31 at Cal Expo in Sacramento, is the deep-fried pork chop on a stick from the stand Eat at Joe's. Golden-brown and dusted in a secret seasoning blend, it's the epitome of the once-a-year decadence of the fair, which was canceled in 2020 and 2021 due to the pandemic. It also illustrates how much more expensive it has become to run a food business in 2022.
"Just oil alone, it costs us $700 just to fill the fryers," says Joe Mestmaker, owner of Eat at Joe's, who is based in Bakersfield and has been vending at fairs around the West Coast for nearly three decades. And that's just the cooking kind of oil, which has reached record prices due to the war in Ukraine and other disruptions; the cost of fuel for firing the cookers and hauling gear and employees around the state has also skyrocketed. Pork, too, has risen in price, continuing a trend that began with plant closures and labor shortages in 2020.
Fair vending has a tight profit margin in any case, with 27 percent of Mestmaker's post-tax sales going to Cal Expo as commission (sometimes called a percentage-based rent). Vendors also have to put down a deposit, which can be $5,000 or more depending on the fair, and pay to park their vehicles. Mestmaker says he has increased his prices about 25 percent to keep up, though his costs have increased 50 percent or more. "I know it's the middle or middle-lower class families that come out," he says. "We try to keep our prices a little bit affordable for them."
And families are coming out in force at the fair, despite triple-digit temperatures this week. There are the usual fairground attractions to attract them, like twirling rides, live music (including 1990s stars TLC and Smash Mouth) and animal exhibitions, but the focus is clearly on food. In addition to over 100 food vendors, the event features demonstrations by local chefs, competitions for California products like cheese and olive oil, an Iron Chef-style cooking challenge and other alimentary amusements.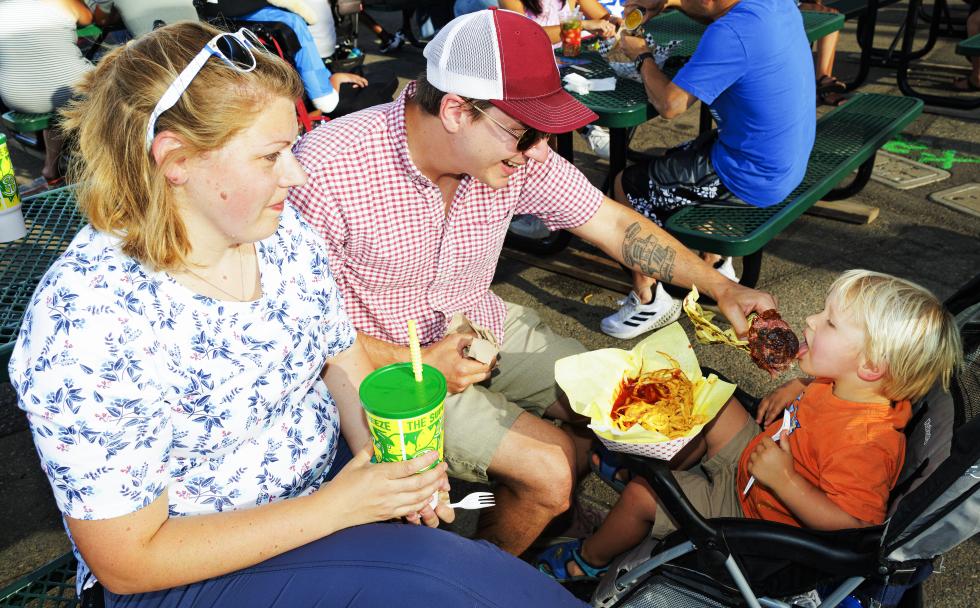 Rick Pickering, CEO of Cal Expo, says that food sales have increased this year compared to 2019 despite there being 23 fewer vendors. His team collects granular data on which menu items are most popular at different times of the day; they see that funnel cakes tend to rise in popularity after sunset, ice cream sales taper at 104 degrees or more, and shaved ice sales drop when temperatures cool to a relatively gelid 85. Wine slushies have been a standout seller throughout the event. "We typically sell more than a quarter of a million dollars in wine slushies in 17 days," he says.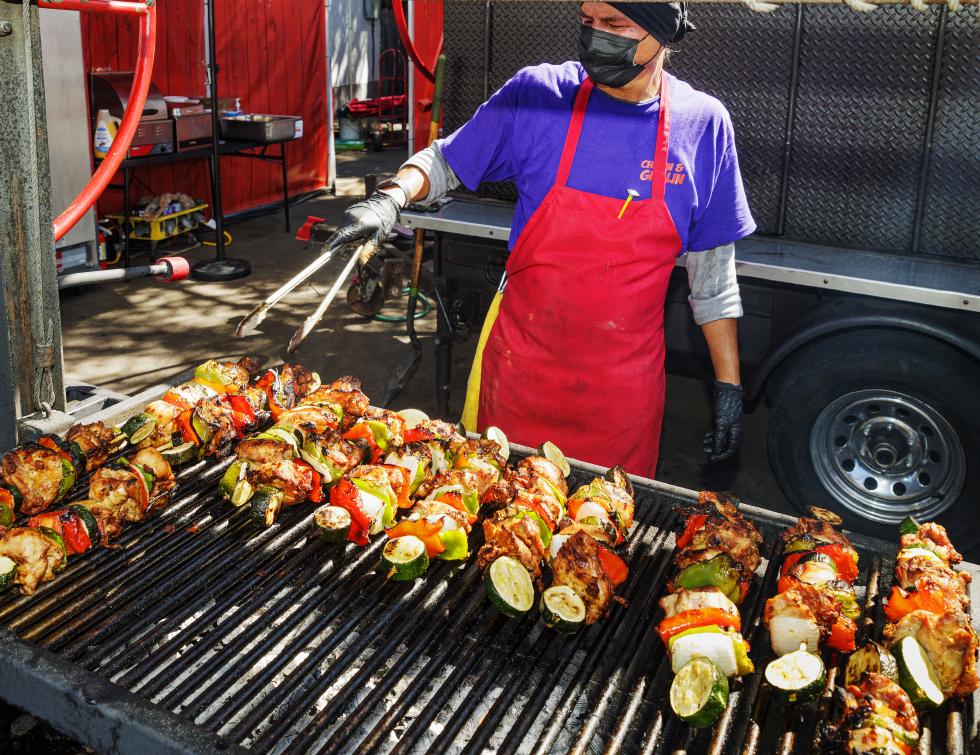 Families may be spending at the fair despite rising costs because it's a relatively affordable summer indulgence, says Pickering, who wanders the picnic tables in a California State Fair t-shirt to strike up conversations with fairgoers. "What I'm hearing is, some people cannot afford to go away on vacation this year, so the state fair is their vacation," he says.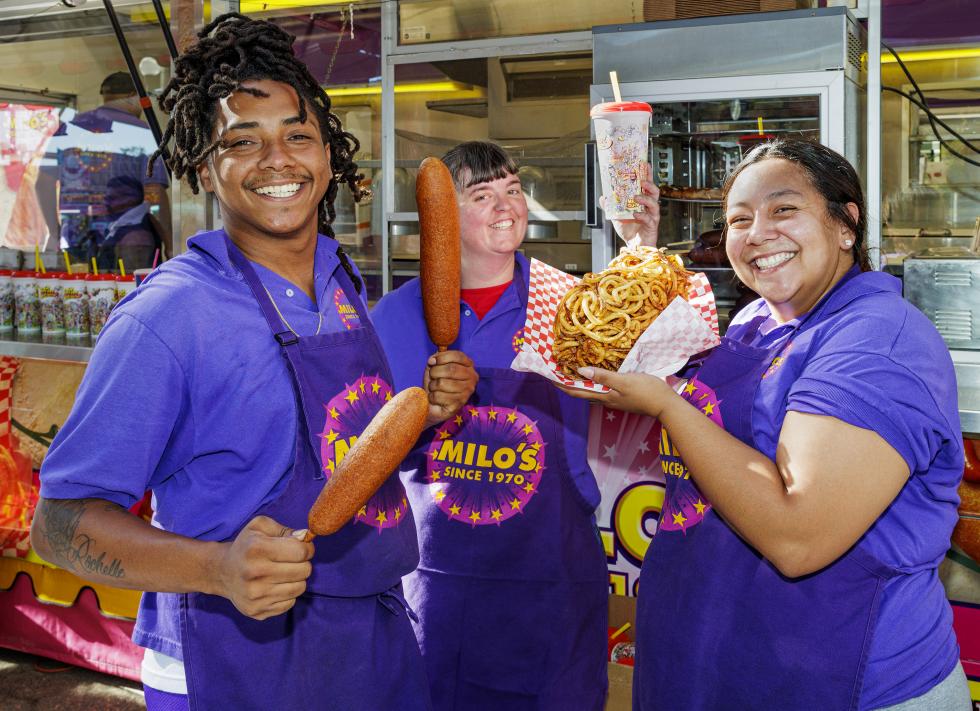 To help keep the fair affordable, Cal Expo kept admission and parking fees at 2019 rates. Visitors can also get free admission tickets in return for three non-perishable food items on SMUD Giving Mondays, which benefit local food banks.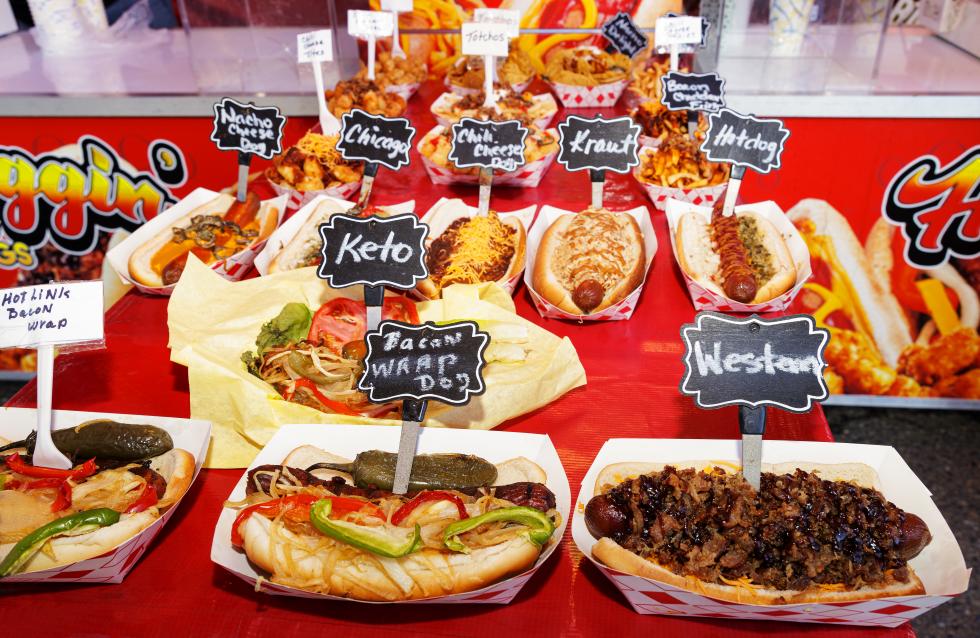 Another way to ease the sting of higher prices — and to taste more items in a day — is the $2 Taste of the Fair, first introduced in 2018. On Wednesdays and Thursdays between 11 a.m. and 4 p.m., vendors offer snack-sized versions of some of their most popular items for $2, like an al pastor taco from Pepe's Fresh Mexican Food or a single rib from Chillin & Grillin BBQ.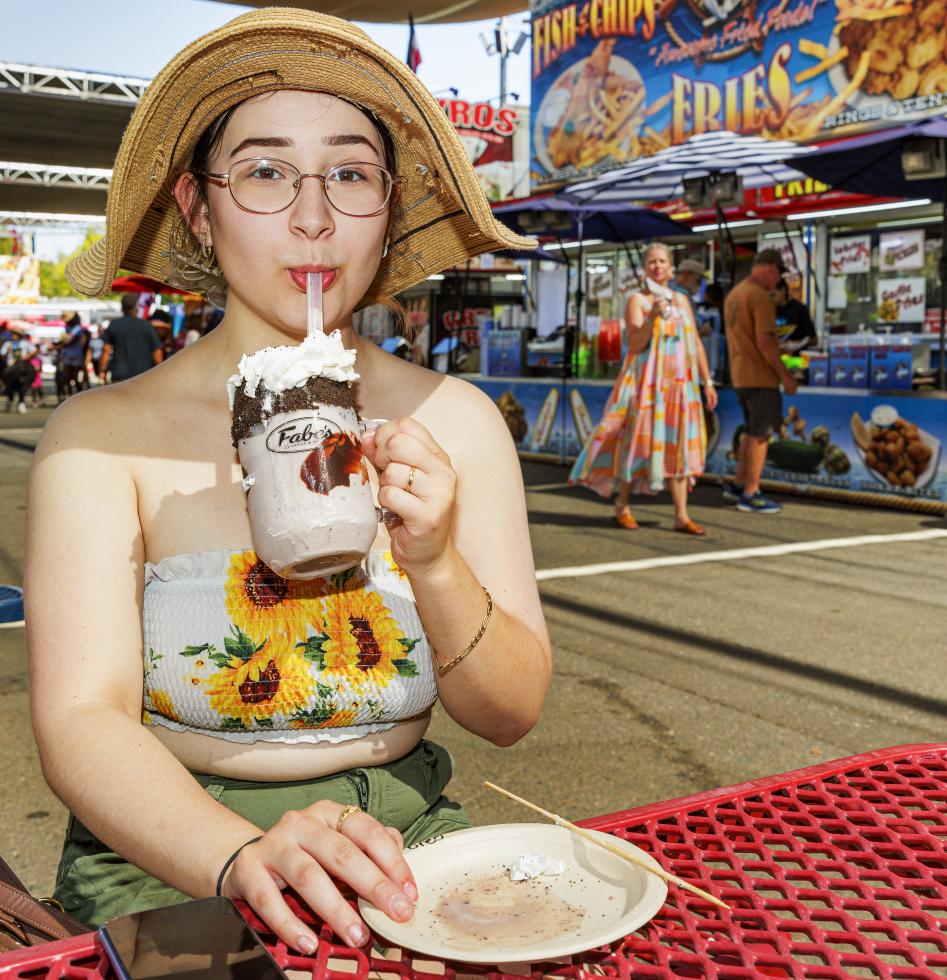 "The $2 option is great for fairgoers since fair food is usually pretty expensive," says Nalini Chandra, co-owner of the Indian-inflected fried chicken restaurant Wing Mahal in Folsom, which is offering three boneless wings in the restaurant's signature "fusion sauce" for $2 at the fair. It's Wing Mahal's first year at the fair; they were invited as part of a push to bring more diversity into the food offerings.
It's difficult to make a profit at that price point, though, so vendors say they're glad that the $2 days only come two days a week. Pickering says the deal can encourage customers to try a new vendor, where they might later buy a full-size option.
Mestmaker, who is hoping to make enough of a profit to make up for two years with almost no fairs, says that few customers have complained about the increase in prices. "They're actually been pretty decent, and they understand. Inflation is everywhere," he says. "So the customers have been great this year. They're grateful that we're out here, for the most part."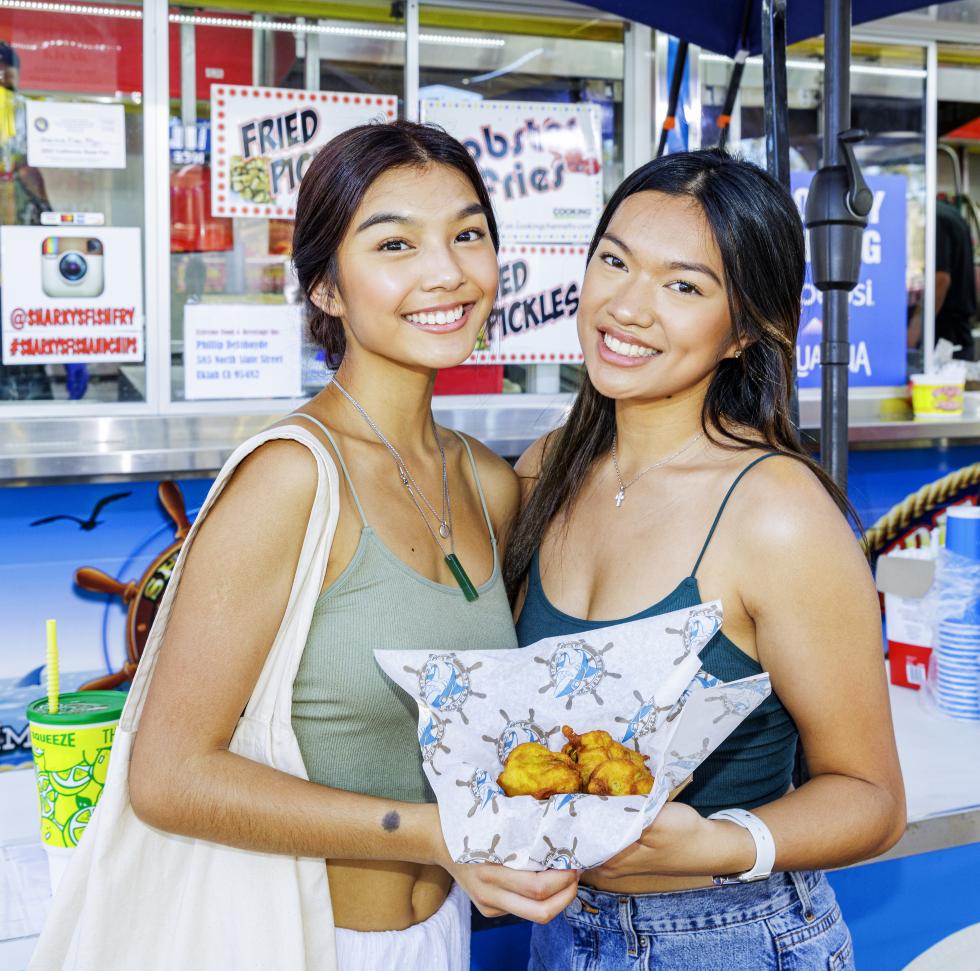 –
Stay up to date on business in the Capital Region: Subscribe to the Comstock's newsletter today.
A group of 13 restaurants have joined together to participate in Downtown Woodland Fair Days, a special event to bring iconic foods to customers missing fairs canceled due to the pandemic.
As national and international tourism decreased during the pandemic, regional visitation saw a boost. We profile three small picturesque towns that got a big increase in visitors.