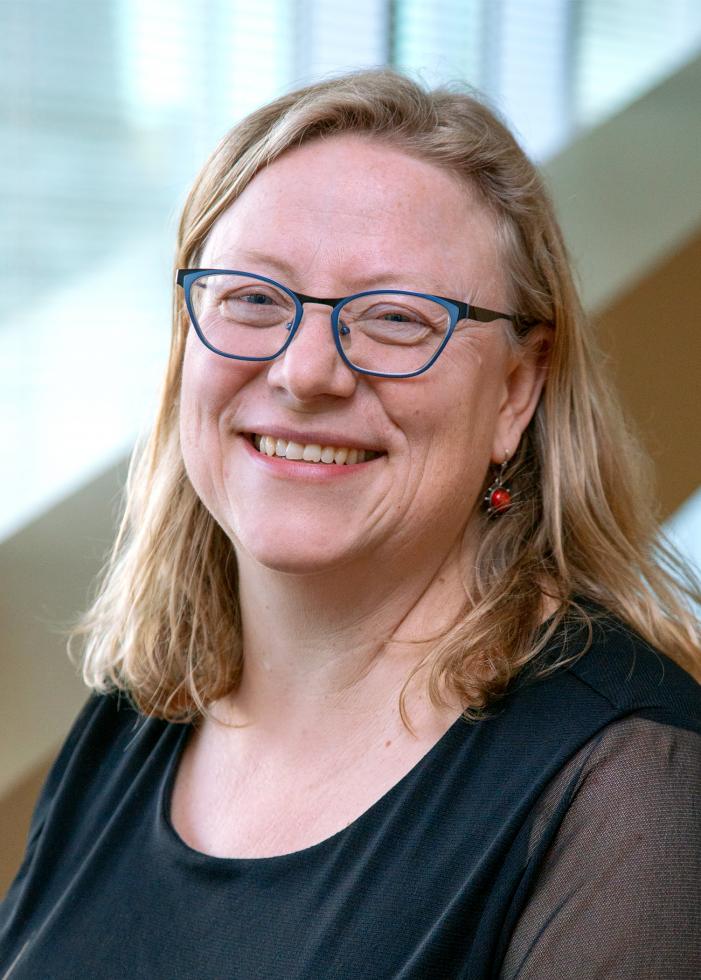 On Tuesday Sept. 1, Davina Smith, head of Sacramento's Office of Cannabis Management, presented a plan to the Sacramento City Council that she hopes will help set the course for the department's future. A key measure will look to expand the reach of the city's Cannabis Opportunity Reinvestment and Equity Program, which is designed to help individuals and communities who were disproportionately impacted by the war on drugs.
While the CORE program has had some successes, Capital Public Radio reports that "less than five" of the city's 30 dispensaries are owned by people of color, and none by African Americans. On Sept. 1, the council delayed voting on whether to award 10 new dispensary permits to people who qualify for the CORE program.
If Smith ultimately succeeds in moving the department forward in the coming months, she will have accomplished a significant turnaround. When Smith took the job in January, the cannabis office had been beset by tumult and scandal. Her predecessor, Joe Devlin, who established the office and helped build an innovative program that led the state, by most accounts, left his office suddenly in May 2019. According to media reports, Devlin was fired, but he claims he resigned the day before his firing date.
Six months after Devlin departed, an investigation by The Sacramento Bee revealed a scandal that made national news. The Bee reported that one Ukrainian-born businessman, Garib Karapetyan — whose partner had previously been indicted for violating campaign-finance laws along with Ukrainian associates of President Donald Trump's personal lawyer Rudy Giuliani — held eight of the 30 permits for dispensaries in Sacramento. The city's rules forbid ownership of multiple dispensaries by one individual. It was later reported by The Bee that the FBI was investigating allegations that city officials had been bribed.
Smith, an attorney, worked on cannabis regulation as deputy county counsel in Humboldt County and in the same position in Solano County before coming to Sacramento. Her efforts to keep her department on track and to turbocharge the CORE program will be aided by $5 million in grants from the state's Bureau of Cannabis Control and the Governor's Office of Business and Economic Development.
Comstock's spoke to Smith about how she thinks the still-young local cannabis industry can continue to develop.
You've held a number of jobs at the intersection of local government and the cannabis industry. How does the City of Sacramento compare so far?
It's been good. There are different groups within city government that we interact with, and it's nice to have their expertise and the resources of their knowledge banks. We work on problems together, and it feels very collaborative, which I appreciate.
What have been your biggest challenges?
I'd been in the office for about two months when we all started working from home. That's been a challenge because in any new job, you're learning the people and places, you're going out into the community and talking to people, and I haven't really been able to do that. … (Meeting on screens) can be good but not as good as actual face-to-face. That has certainly been a challenge in getting to know my team better and bringing us all together to work on projects. But I think we've been pretty successful.
The other challenge is coming into the Office of Cannabis Management at a time when there's been a lot of change. Our CORE program is taking off. We've been looking at code changes and processing permits. We had established a deadline for many of our legacy operators who didn't have permits, and we managed to get a lot of businesses permitted, which is fabulous.
You came into your job at a difficult time. Before you arrived, there was a lot of controversy.
Anytime someone leaves a program-manager position — especially someone who has helped set up the program and make it what it is — it's tough on the people who remain to keep things going. I will say that the office did a fabulous job of keeping the lights on and keeping the work going. They're a great group of people. They rallied.
It's also tough, when you're working hard, to have these reports come out that you've been involved in wrongdoing. That's hard to take, especially when you don't have the sense that was the case. The fact that they were able to weather all of this says a lot about their character.
The alleged wrongdoing you mention was a much bigger controversy.
One result of the newspaper reports was a request by the city council for the auditor to do an investigation. I'm looking forward to that coming forward.
This program has evolved and developed the way it has, in part, because of the sort of schizophrenia of shifting cannabis laws in the state of California and at the federal level. The laws and regulations have been in a constant state of flux. Having been in Humboldt and Solano, I can tell you that a lot of people in local government have been trying to figure out what to do. How do we react to this? How are we going to regulate this in a way that makes sense for our community? Sacramento is trying to do the same thing. And when you're trying to drink from the firehose, there's going to be some spillage.
Understanding this is all complicated, and recognizing that the intentions of the City of Sacramento are good: How is it that one person ends up owning eight dispensaries? That's a clear violation of the city's rules.
If you actually look at the individual who's named in those reports (Karapetyan), I don't believe that individual owned eight dispensaries. I don't think that's factually correct. That's one reason I believe it will be interesting to see the auditor's report. I don't expect that we will agree entirely with the report, but I certainly know that they've taken a deep dive into documentation, not only from my office but from the City Attorney's Office, the City Manager's Office and others within city government. So I'm looking forward to that report.
We are struggling with the idea that we're a capitalist economy, and, therefore, people want to invest in businesses. We don't generally prohibit people investing in businesses. People sometimes want to disinvest and leave a business. And how do we allow this to happen? I think the city has considered how to do that. And they were processing that because we want people to be able to have the capital they need to operate their businesses. They need to take on investors to do that. We allow that in business all over — there is no proscription against that.
Cannabis is special because of the federal status, and because it's such a new industry. But there's a reason to ask: Why are we treating cannabis differently that any other businesses? The city, not that long ago, clarified in the code that you can't have more than one ownership of a dispensary. So it's crystal clear. It's a learning process. And if I've learned anything in this industry, it's that you have to stay nimble, because the regulations are constantly changing.
What are the prospects for the CORE program?
We've … been working on putting together a no-interest revolving loan program for CORE members to start their businesses. We're trying to find the sweet spot where the monthly payments aren't too much for a business trying to get up and running but still return money that can go to fund new loans.
It's also very cool that the number of CORE businesses has more than doubled since January. There are 15 operating now, and there are 40 more in the pipeline.
Can you give us a quick report about the current economic impact of cannabis in the city?
For the fiscal year that just ended, the city took in about $14.8 million in tax revenue. It's definitely been a bright light. Tax revenues for the city have not been great since COVID-19 hit, but cannabis has continued on strong, which is encouraging.
Folks in the cannabis industry face unique obstacles when it comes to capitalization. And, because their relationship with banks is severely limited, it's a cash-only industry, which creates inconveniences as well as real danger. Is there any light on the horizon that these structural issues will be resolved?
Well, with the federal election coming up, there might be a light on the horizon. It's an interesting position that the federal government has chosen to take, because they don't want to take cannabis off the list as a Schedule I drug. They're worried about criminals in the industry, and yet by keeping it on that list and prohibiting banks from being involved, they're almost (ensuring) that there's going to be some criminal behavior — some shifting of cash.
And there are going to be people leaving their place of work with their paycheck — a pocketful of cash — getting robbed. … It's just such a ripe target. … It feels very much that the federal government has abandoned the states and local governments that have allowed cannabis. They want to be so hands-off that they're actually contributing to the problem. It makes zero sense. It's not logical.
What are you most excited about that's on deck for the near future?
Our CORE program was initially designed to be a two-year pilot, and that two years will be coming up in April 2021. So we are deciding: What do we want CORE 2.0 to look like? We want to go back to the city council and make sure CORE is something that continues. Not only for three more years but as an indefinite program that continues.
The challenges, of course, are the economic environment. The city doesn't have the money it did when CORE started. So I'm really hoping we can get additional grants from the state. It's an exciting time. At this moment, it looks like our businesses are doing well, so I'm hoping we can continue that trend — normalizing cannabis in the city of Sacramento in the state of California and improving the industry.
–
Get our monthly Herb Column and more delivered to your inbox: Subscribe to the Comstock's newsletter today!