Twice in November 2018, burglars struck Double Dex, a company that sold and serviced refurbished Apple products out of its storefront in East Sacramento. The firm lost $80,000 of products — a week after its grand opening.
"The burglars knew what they were looking for," says owner and CEO John Sigurdson at Double Dex's 3,000-square-foot office in a business park a quarter-mile from the now-closed storefront. The company has 17 employees, and Sigurdson says the crimes emotionally affected the whole team.
"We had just invested a lot of money and time in opening the new retail location," he says. "We are typically online and have a local sales presence but did not have a retail store. We had put so much effort into this new stage of our business."
Launched from his living room in Austin, Texas, in 2013, Sigurdson moved Double Dex to Sacramento in 2015 and opened an office on Elvas Avenue. In 2016, the business began to expand in the business park there, eventually doubling the square footage it leased and opening a separate storefront. Then on Nov. 28, an employee called Sigurdson late at night to say that the new retail shop had been broken into. A few days later, it happened again. No arrest has been made, according to Sigurdson. But he and his small business are bouncing back from last year's double burglary.
Crime is among the most common insurable incidents, according to a 2018 survey of 3,000 small business owners by Insureon with online business directory Manta; 22 percent reported insurable incidents such as a theft or burglary, ranking it below contract disputes at 34 percent, and above fire or weather damage and employee injury at 16 percent.
In the double-burglary aftermath, Sigurdson hired a lawyer to get his insurance carrier to cover what the burglars stole. Now he's able to chuckle about that challenging period, but it's a stark contrast to how he says he felt when the claims process was unfolding with an unclear outcome.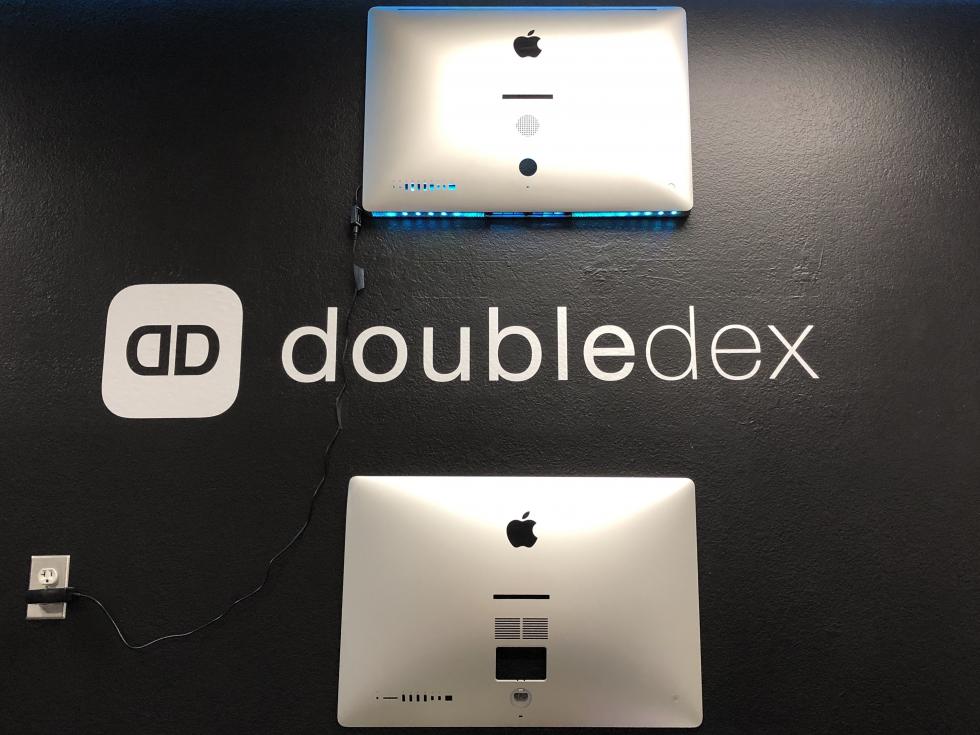 The experience led Sigurdson to eventually change insurance carriers, finding a new broker and better policy. "We have stronger protection from cybercrimes now," he says. With this type of criminal activity gaining steam nationally and globally, Sigurdson says he is feeling better about his current business insurance "protecting the firm's Amazon Renewed, Walmart, eBay, Newegg and local buyers from hacking," as the policy acknowledges the importance of this protection. He says Double Dex's former insurance policy did not.
After sorting through the legal and insurance issues in the aftermath of the crimes. Sigurdson used the experience with the burglaries as motivation to think about the bigger picture of his business. The biggest decision he made was opting not to reopen the retail store and instead is focusing on crafting his business to be nimble-footed in an ultracompetitive marketplace of behemoths such as Amazon.
"We were facing a number of challenges as 2018 ended, like Amazon changing its relationship with Apple to our disadvantage," Sigurdson says. "The majority of our used market was on Amazon, about 80 percent. We are fortunate to be part of the Amazon Renewed program … which means unlike 99 percent of Apple sellers on Amazon, we are still allowed to sell on Amazon, but in a much limited capacity." As a result, Sigurdon says the business is looking to diversify by offering new services and is doing more Sacramento-area advertising.
Double Dex also is increasing its local repairs, while providing more software support and also selling Logitech products, Sigurdson says. "Part of that motive was the burglarized storefront, but we also needed to pursue other options." He says having to periodically rethink his business is common for small-business owners. "It's the nature of our business to experience the unexpected."