In 1971, UC Davis became the first university in the country to add a fermentation science major to its undergraduate course catalog. However, even though — nearly five decades later — California is nearing 1,000 craft breweries, and despite the legal and regulatory morass that awaits every new brewery owner, Dan Croxall believes that earlier this year, he conducted the first-ever craft beer law class at an American law school.
Over the weekend of Feb. 16-18, the McGeorge School of Law professor taught California Craft Beer Law at the Sacramento campus, a one-unit course of his own design that covered issues like trademarks, employment law and local agency control, with guest speakers that included Bike Dog Brewing co-owner AJ Tendick and California Craft Beer Association Executive Director Tom McCormick.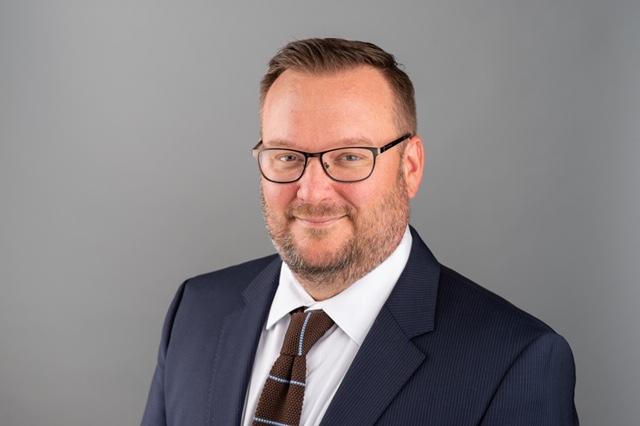 All 28 spaces in the class were filled within the first two minutes of registration, Croxall says. He expanded that weekend class into a two-unit course conducted over the summer, and in addition to running his "Craft Beer Professor" blog and authoring an article for the Northwestern University Law Review, he also has a contract with Carolina University Press to create the country's first craft beer law textbook.
"No one else in the country is doing it," Croxall says of his class. "I think McGeorge saw that, and they've been very helpful and supportive."
Croxall knows firsthand the legal pitfalls, regulatory red tape and local agency labyrinths that await new brewery owners. In 2010, he was working as a litigator in the Sacramento office of DLA Piper, the largest law firm in the country, when he got a call from his brother Rob Croxall, who was in the process of opening El Segundo Brewing Company. "He asked if I would help with the regulatory mess, and I kind of walked him through some of that stuff," Croxall says. "He got open and started killing it, and some of his friends started calling."
In his work with El Segundo, Croxall dealt with regulatory agencies such as the California Department of Alcohol and Beverage Control and CalRecycle, negotiated the termination of a distribution contract and helped resolve intellectual property trademark disputes. Intellectual property rights have become a hot topic in the craft beer world, and the issue became national news last April when Sony filed suit against Auburn brewery Knee Deep for producing Breaking Bud, an IPA with a name and label inspired by Sony property Breaking Bad. "It's getting really crowded, coming up with beer names, and it's getting competitive," Croxall says. "There are certain industries that jealously guard their IP."
After El Segundo took off, Croxall quit his job at DLA Piper in 2013 and opened his own firm to focus specifically on craft breweries. Most of the California craft beer scene is represented by Candace L. Moon, the San Diego attorney who wrote Beer Law 101: The Legal Guide to Opening a Brewery, but Croxall had enough connections through his brother to make a living.
"It would have been viable for me to stay in that business, but I really wanted to get out of that and move into teaching," he says. "I saw a huge opportunity for teaching craft beer law. Nobody was looking at it from an academic perspective."
McGeorge hired Croxall as a legal writing professor in 2016, but Croxall made sure to bring up his craft beer background during the interview process. "The deans recognized that this is actually a point of distinction and gave me the class when they didn't have to," he says. "I think they recognize that somebody should be doing it, and it should be us."
Tendick, who has spoken to both of Croxall's craft beer law classes, recognizes the importance of educating the next generation of craft beer lawyers, especially with so many new breweries arriving on the scene. "You've got a lot of very eager, excited folks getting into the industry, which is fun and great energy, but at the same time they just don't have the depth of knowledge," Tendick says. "You need to be a little more proactive with an attorney; otherwise you've got to defend yourself in a position where you're likely wrong, and when you're there out of ignorance, that's just a bad business place to be."
In addition to hosting guest speakers, the class visits a couple of local breweries to check out their operations, and the assignments that Croxall gives are similarly real-world. "I'll modify e-mails that I've received from clients, obviously taking out any identifying information," he says. The students were a mix of craft beer fans and regulatory geeks, and both classes were predominantly female.
Croxall eventually hopes to expand California Craft Beer Law into a full-semester course with various areas of specialization, with his dream guests including Candace Moon and Frances Michelle Lopez, executive director of the Los Angeles County Brewers Guild. "I think other schools will offer this kind of class eventually, but I don't think there are many professors in a position to teach it," he says.