A vibrant urban core is one in which the people who live there never even have to leave the neighborhood to experience concerts, sporting events and live entertainment, and who can walk to bustling restaurants of all food genres.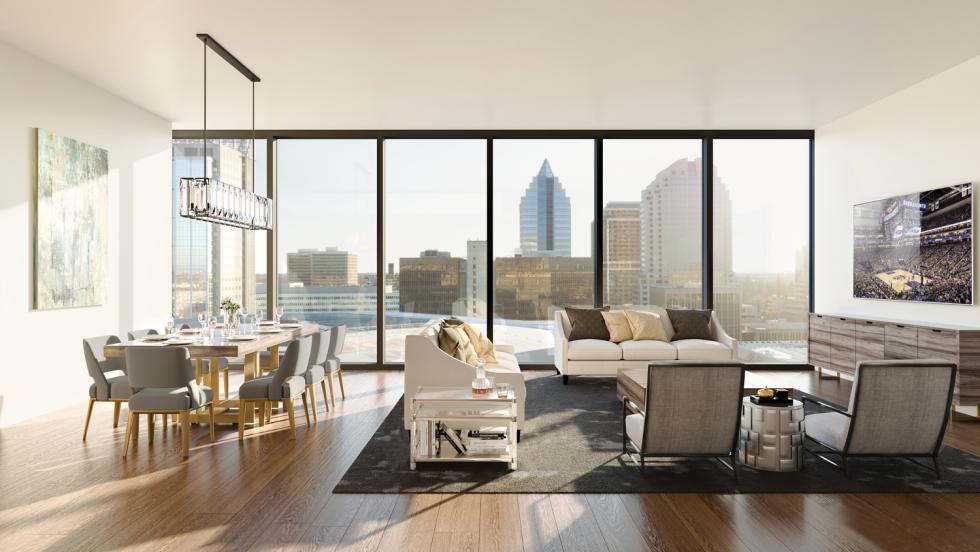 The Agency Development Group, a partnership between the Sacramento Kings and JMA Ventures, is attempting to capitalize on Sacramento's increasingly vibrant urban core with their newest project, The Residences at the Sawyer. The Residences comprises 45 luxury living spaces located atop The Sawyer — a Kimpton Hotel currently being built in Downtown Commons — on J Street in downtown Sacramento.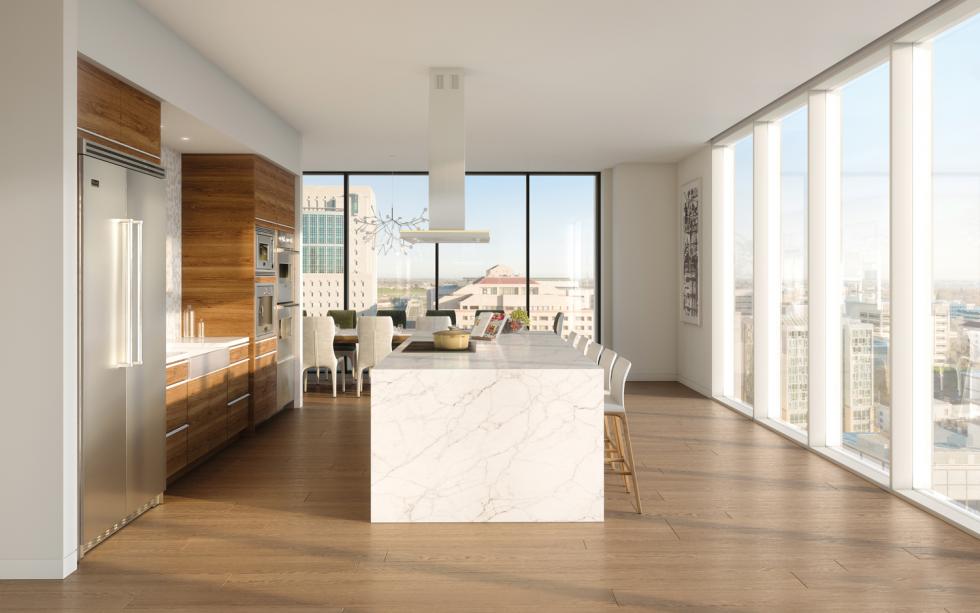 The Residences, which plans to have homeowners move in by the end of 2017, will include amenities like a residents' lounge, outdoor pool, 24-hour concierge and a fitness studio. "Sacramento is transforming into a world-class city before our eyes," says Vivek Ranadivé, owner and chairman of the Kings, in a press release. The Residences are one of several projects in the downtown urban core area that many developers are seeking to capitalize on, now that the Golden 1 Center is open. However, The Residences at The Sawyer will be among the closest high-end luxury apartments to the arena.
Residents of the new high-end complex who are attending shows and games at the Golden 1 Center will be given extra perks, including exclusive access to Kings games, priority ticket options and access to sold-out entertainment experiences. An underground tunnel will lead directly from the parking garage underneath the housing development into the VIP lounge inside the arena.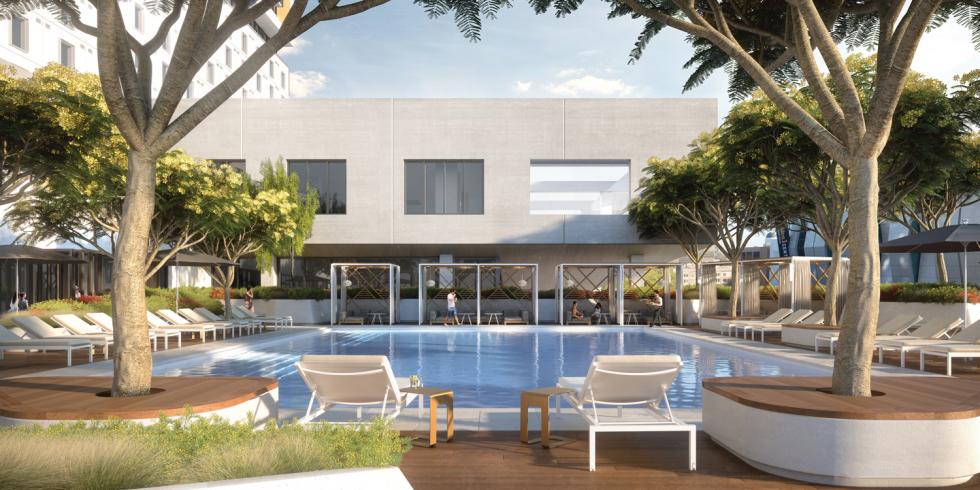 "With Downtown Commons poised to become the new live, work, play and stay center, residents will be surrounded by an array of world-class entertainment, restaurants and retail as the city transitions into the next generation of urban growth," says Todd Chapman, president and CEO of JMA Ventures, in the release.