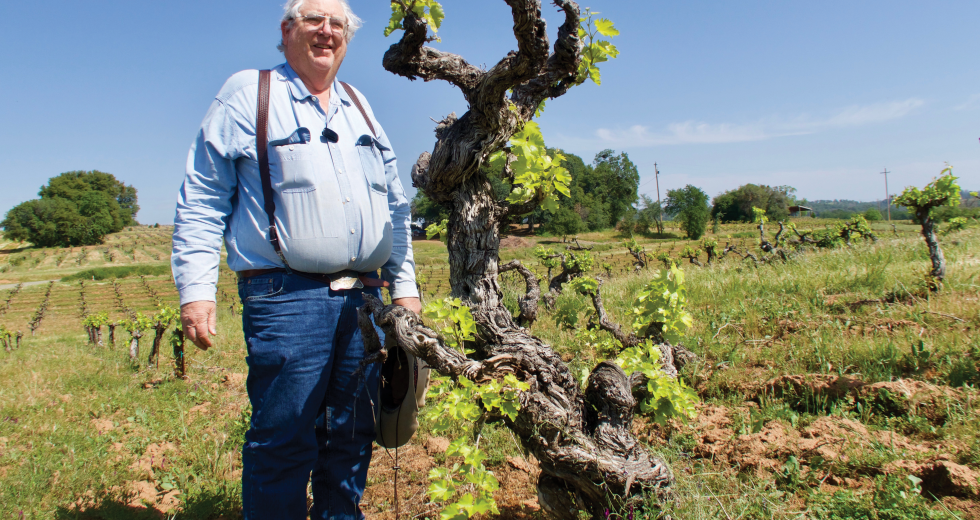 This is a web-only sidebar for the print story "A Sacred Mission in the Vines." To read the main story click here.

In 1968, a lone vintner set out to prove the region's surviving mission grapes were still marketable. He was in a race against time: Most of the landmark roots were being torn out during that epoch, their soil swapped for better commercial farming options. The late Charles Myers set off a chain of events that would ultimately launch Amador County onto the global wine market.

Back then, Myers was an English professor at Sacramento City College who many considered the best home winemaker in California. He'd started buying mission grapes from Ken Deaver for his signature Mission del Sol. After retiring from teaching in 1972, Myers decided to open Harbor Winery in West Sacramento. His Mission de Sol was a cornerstone of the business. Myers' ongoing partnership with the Deaver family eventually led Bob Trinchero, owner of Sutter Home Winery in the Napa Valley, to check out the grapes being grown in the Shenandoah Valley. Trinchero stood in one of Deaver's vineyards with Myers and wine expert Darrell Corti, and together the trio drank a bottle of locally made zinfandel. The rest, as they say, is history.
Sutter Home's big investment in buying grapes from Amador propelled its farmers on an entirely new trajectory. "Charles was actually the godfather of getting Amador County to the world," Corti observes.
Myers continued to make mission wine for years. It was during this time he became a mentor for an up-and-coming vintner named Scott Harvey. The younger winemaker remembers Myers as a cigar-smoking naval veteran of the Korean War — a man who'd read so many books that there seemed to be no end to his conversational prowess. Harvey would sometimes pick and crush mission grapes for Myers and then drive the juice to Harbor Winery by truck. Myers would do his magic from there. The veteran, in turn, also taught Harvey a lasting lesson about their profession.
Harvey went on to become one of the most noted and award-winning winemakers in Amador County. "He was a very intellectual guy, and he was really a giver," he recalls. "What I learned from Charles is winemaking is both art and science — a mixture. But if you don't do the science, you'll never reach the art."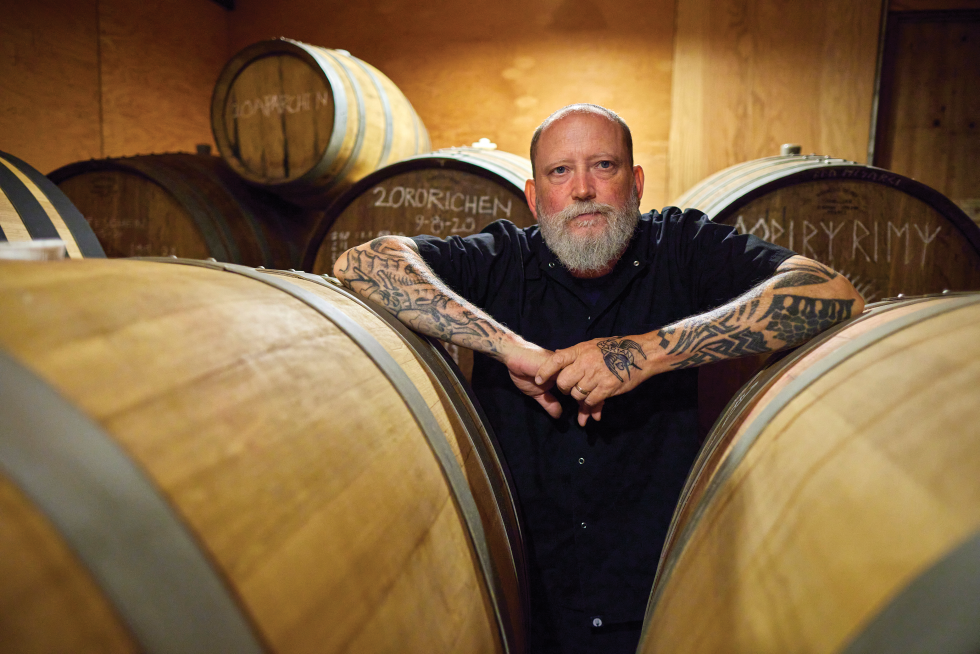 Another well-known winemaker who was influenced by Myers was Craig Haarmeyer. In the late 1990s, Haarmeyer was a harvest worker for Myers and often hung out with him in the old stucco walls of Harbor Winery. Haarmeyer later made his reputation as the head winemaker at Revolution Winery in Sacramento. Today, his own label, Haarmeyer Wine Cellars, is barreled and bottled in Myers' old operation off Harbor Boulevard. He's left his old mentor's cluttered office almost exactly as it was. Myers' original wine labels are laying around the place and even his bookshelf remains untouched.
When Haarmeyer first moved in, he helped the Myers family bottle the last of Myers' stock in barrels. It was family wines that had been off the books. Harvey used his industry know-how to help the Myers navigate regulations and taxes to get the bottles sellable.
"None of his wines had been touched for over 20 years," Haarmeyer remembers. "All of the barrels were fully half-down — and the wine was in old whiskey barrels."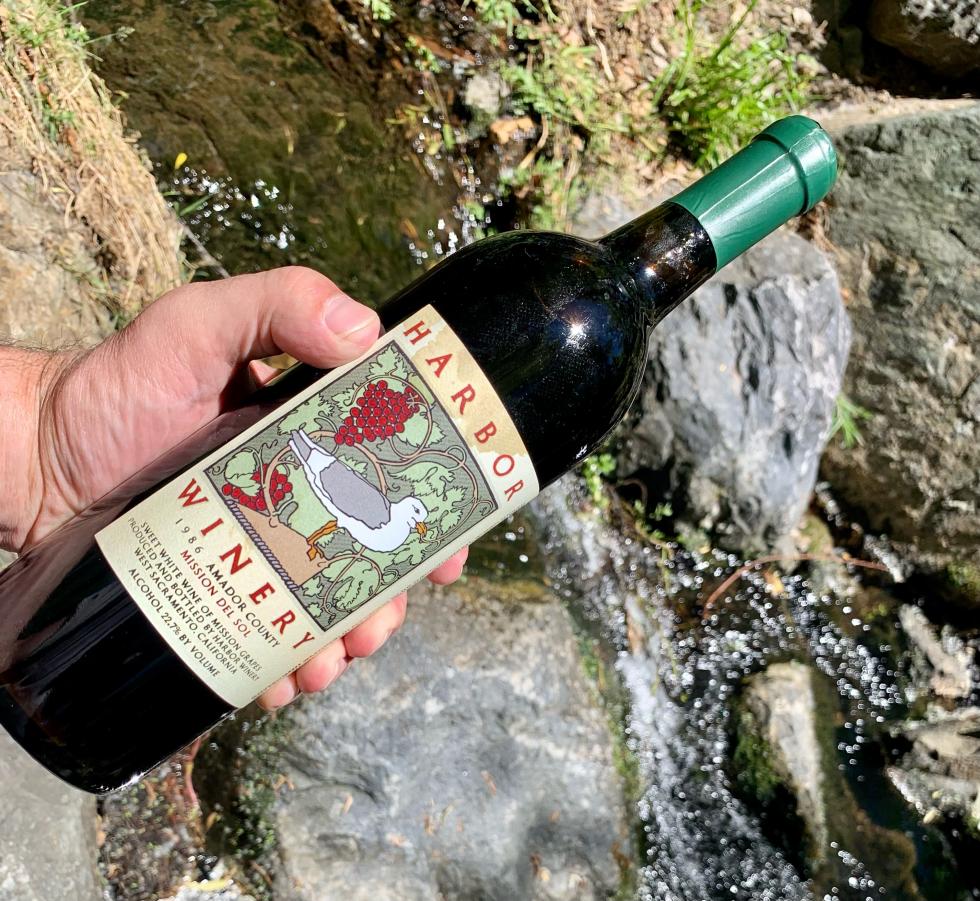 Myers' mission wine legacy was also preserved. His last Mission del Sol vintage was barreled in 1986, made with grapes from the century-old block at Story Winery. It was eventually bottled in 2014. Corti bought up every last bottle for Corti Brothers Market in Sacramento. Myers died a year later, yet thanks to Corti, his Mission del Sol was served to Pope Francis on a visit to the U.S. later that year. Myers' mission wine is still on sale at Corti Brothers to this day.
A glass of Myers' '86 Mission del Sol has the hallmarks of a sweet red wine that's lighter and crisper than a traditional port, yet still less sugary than an old school angelica. And while the taste elements of its grapes aren't too stratified, Myers' existing bottles have enough nuance that there's still some subtle beauty within their straightforward effect.
Harvey is grateful that people can still buy bottles made by the winemaker he knew for 30 years. He thinks it's important that fans of Amador wine know how pivotal Myers was to its evolution.
"When he got Sutter Home interested, that was the start of the whole thing," Harvey affirms. "I guess what I'd want people to know most about him is that he loved winemaking and he was just a real pioneer."
–
Stay up to date on business in the Capital Region: Subscribe to the Comstock's newsletter today.