The Medico-Dental Building in Stockton, one of the city's defining structures since it was built roughly 90 years ago, is about to undergo a rebirth as mixed-income apartment housing with retail on the ground level and a theme designed to attract artists.
The building is being given new life thanks to a joint venture between the Housing Authority of the County of San Joaquin, Ten Space Development and DFA Development, which was the same developer for Cal Weber 40, another refurbishment project that converted old buildings in Stockton's downtown into housing. This latest project is called The Medici Artist Lofts, a name that Chris Flaherty of DFA Development says pays homage to the building's previous name, containing elements of both medical and dental, and an allusion to the House of Medici, one of the Italian royal families that helped give birth to the Renaissance.
The Medici Artist Lofts project consists of 33 total units, 27 of which will be considered affordable housing, meaning they will be reserved for residents and families who earn between 30-60 percent of the countywide median income. The remaining six units will be rented at market rate, earning the project the designation of mixed-income. The entire building will be geared toward residents who live the art life, and because of this it will feature amenities such as gallery space and an area for receptions and other events aimed at cultivating Stockton's creative culture.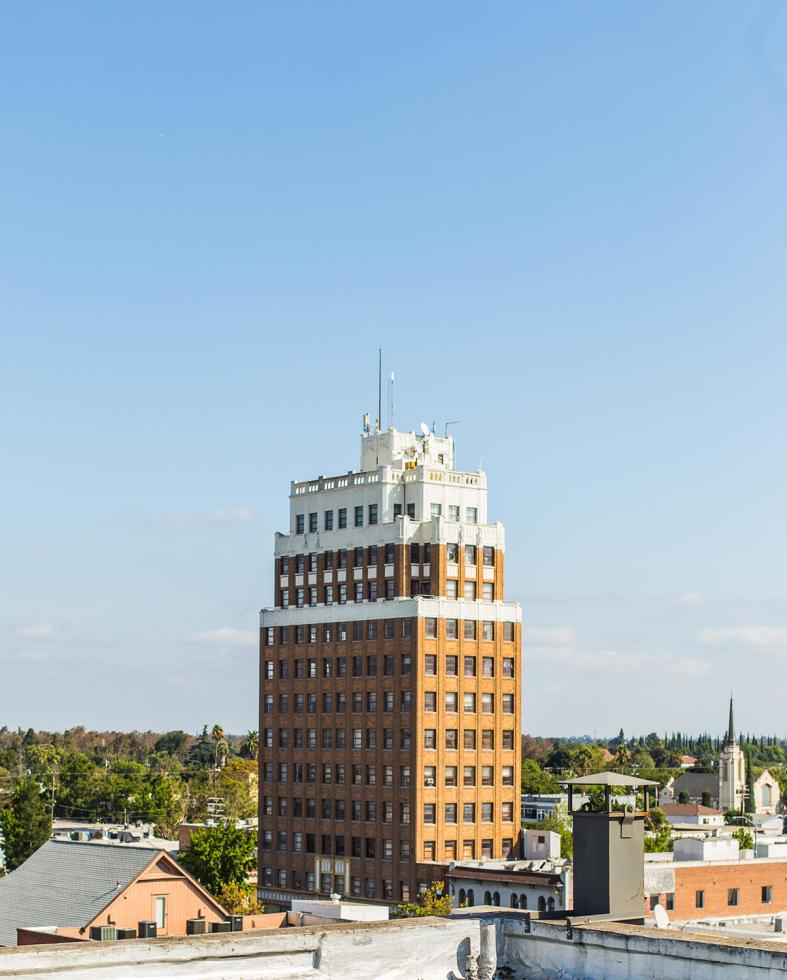 "For aspiring artists, it's very difficult for them to practice and hone their crafts and hold down a job that would pay as much as they would need to afford housing," Flaherty says.
The Medici Artist Lofts have been developed with a price point aimed at remedying such struggles. This project marks the first mixed-income housing — meaning it has both market rate units and affordable housing, whereas Cal Weber 40 only had the latter — to be located in Stockton's downtown, and city officials are optimistic it will be a valuable asset in the ongoing efforts to rejuvenate that area.
"It's a great fit," says Micah Runner, economic development director for Stockton. "Part of the uniqueness of the project is that it's mixed income. It's another step in the right direction for downtown."
Runner describes the Medico-Dental Building as "an under-utilized building for decades," and he says that if this project succeeds, it could be a precursor to other mixed-income housing developments in downtown.
This project has roots that extend back to late 2016, when Zac Cort, CEO of Ten Space Development, approached DFA Development and invited them to partner with his company, which owns the property. The Medici Artist Lofts is the first housing to be part of Ten Space's Open Window Project, a sweeping development plan for 12 acres in Downtown Stockton.
Developers expect construction on Medici Artist Lofts to begin in spring 2018, with a targeted move-in date for residents set for fall 2019. According to information from the California Tax Credit Allocation Committee, the estimated cost of the project is about $15 million, and rents for the units — from one to three bedrooms — will be between $515 and $953, including utilities. About $960,000 of the projects funding is from tax credits allocated by the federal government to support affordable housing.
"It's been a long standing dream of ours to see the Medico Tower return as a prominent symbol of our downtown's resurgence," Cort says. "So, we couldn't be more ecstatic to be moving forward with this project with DFA Development, and as exciting as the Medici Artist Lofts is, it's just the tip of the iceberg and the first of several exciting projects we have on the horizon for the Open Window Project."