Edible Sacramento is back in print with a March/April edition that might be headlined "Under New Ownership." The bimonthly food magazine is now owned and published by Reno residents Amanda Burden and Jaci Goodman.
Former publisher Kirk Stauffer ceased publication after the July/August 2016 edition and sold Edible Sacramento to the new publishing team last October. (Full disclosure: I work with Edible Sacramento as a freelancer.) Stauffer, a principal with CBM Wealth Management, had published the magazine for three years, most recently with editor Andrea Hagan Thompson. The new publishers rehired Thompson, who brings her contacts with freelance writers, photographers and illustrators.
"It was very important to keep our art director and core contributors, as they have helped make the magazine what it is today," Thompson says. "We have great writers and photographers, and over many years Art Director Ben Della Rosa has crafted a beautiful product."
The new owners bring seven years of experience as full-time publishers of Edible Reno-Tahoe, which earned a James Beard Foundation Award for Excellence in 2011 and numerous honors from the Nevada Press Association.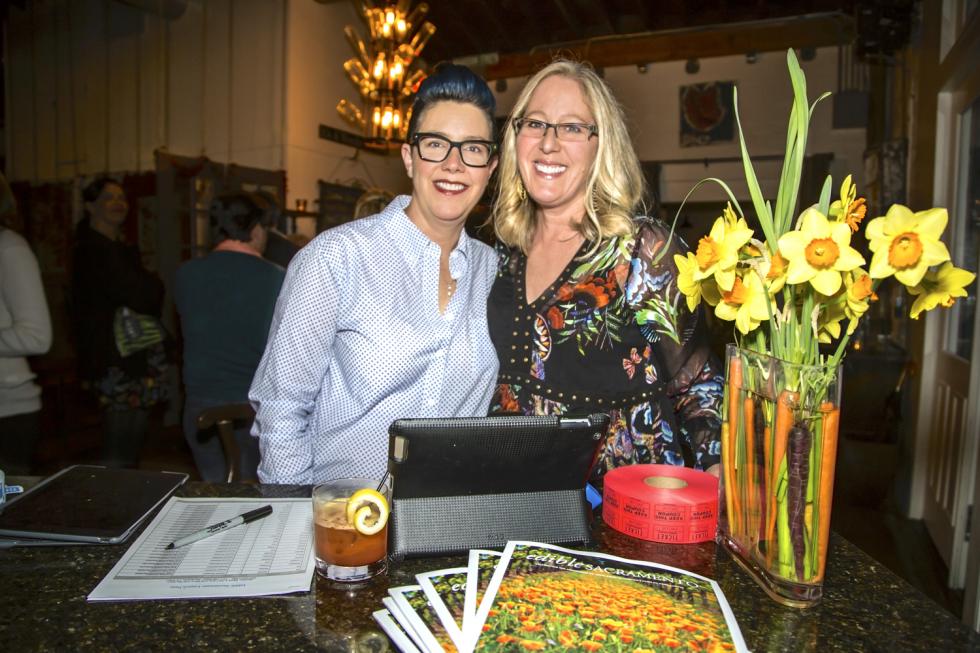 "I think the two magazines are a natural fit," Burden says. "With Edible Reno-Tahoe, we also cover Nevada City and Grass Valley. The Sacramento territory includes Sacramento, Yolo, El Dorado and Placer counties. The areas weave in between each other, and it all connects."
But the sister publications have more than a good geographic fit. After all, the magazines are all about food, following the farm-to-fork connection.
"As we enter our eighth year with Edible Reno-Tahoe, we have become the source for information about local food, drinks, farming, ranching and all that goes into the food chain," Goodman says. "With Sacramento being part of our foodshed, Edible Sacramento seemed like the perfect complement for our work."
Goodman and Burden have spent time in the Capital Region, meeting those involved in the local food scene and spending a Saturday afternoon touring Soil Born Farms. The new publishers also greeted about 200 food enthusiasts at an Edible Sacramento relaunch party on March 4 at Mulvaney's B&L.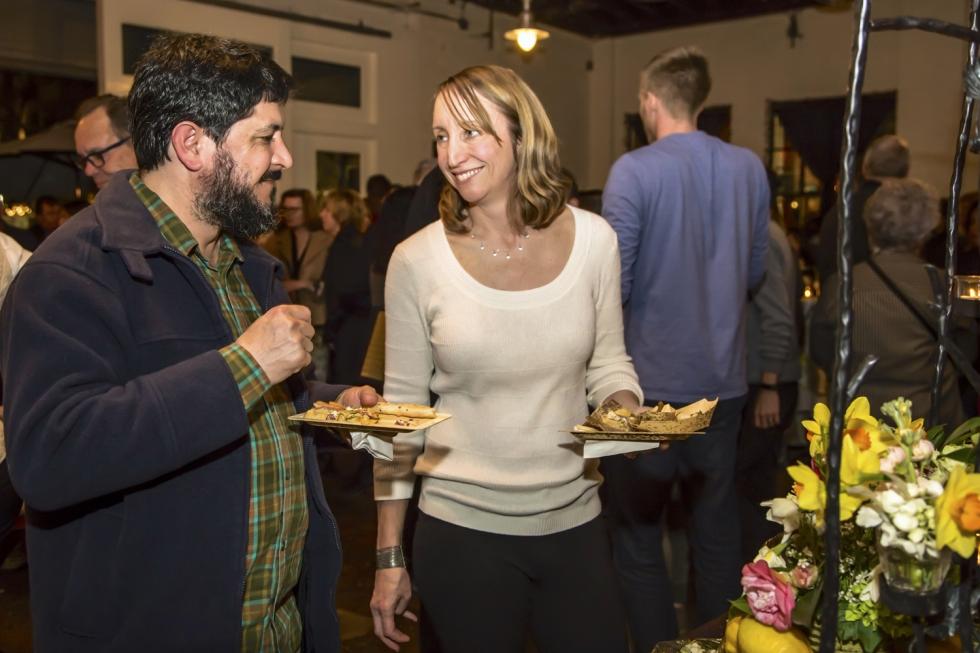 "Everything grows in Sacramento," Burden says. "It's the food basket of the world, America's Farm-to-Fork capital. From a farming and ranching perspective, it's pretty inspiring."
With an initial press run of 20,000, the Sacramento magazine will be available for free at 300 locations, including Nugget Markets, the food co-ops in Sacramento and Davis, and a number of smaller stores that support the local food movement.
Burden and Goodman, who are partners in business and in life, are a good fit as well. With a journalism degree from California State University Northridge, Burden has worked for publications in California, Washington, Oregon and Nevada. Goodman previously sold dental equipment and now leverages her sales experience to lead advertising and distribution. As Burden says, "You need both of those disciplines — journalism and sales — to succeed in magazine publishing."
Although Burden edits and writes for Edible Reno-Tahoe, she plans to provide "behind-the-scenes" support to the Sacramento staff. "We're just steering the ship," says Goodman, who has assembled a local advertising sales staff and secured Sacramento Distribution Services to manage magazine distribution.
Other changes are planned, including a website relaunch. The publications may also learn from each other. For example, Edible Reno-Tahoe produces a printed wedding guide twice a year as a magazine insert — an idea that may translate to the Sacramento market.
The two magazines are among 90 local food publications under the Edible Communities brand. Edible Communities began in 2002 with Edible Ojai. Edible Sacramento was launched the following year, Burden says, making it one of the oldest publications in the franchise.
Freelance writer and photographer Joan Cusick is a contributor to Edible Sacramento and Comstock's.