Kira O'Donnell Babich wasn't expecting block-long lines and a sell-out day when she opened the Real Pie Company in early April, but that was her welcome to 24th Street in Sacramento.
Real Pie Company

Where:

2425A 24th St., Sacramento

Hours:

11 a.m. to 6:30 p.m. Wednesday to Friday; 10 a.m. to 5 p.m. Saturday; 10 a.m. to 3 p.m. Sunday. Closed Mondays and Tuesdays.

Info:

www.realpiecompany.com
"We've been embraced so warmly by Curtis Park, Land Park and the DMV folks across the street," says Babich, whose shop is just north of Broadway.
A successful grand opening was quite the comeback for Babich, who closed her downtown pie shop 10 years ago to spend more time with her children. She continued to bake pies for loyal customers and remained active in the Sacramento food scene, including work with the
University of California's statewide Small Farm Program.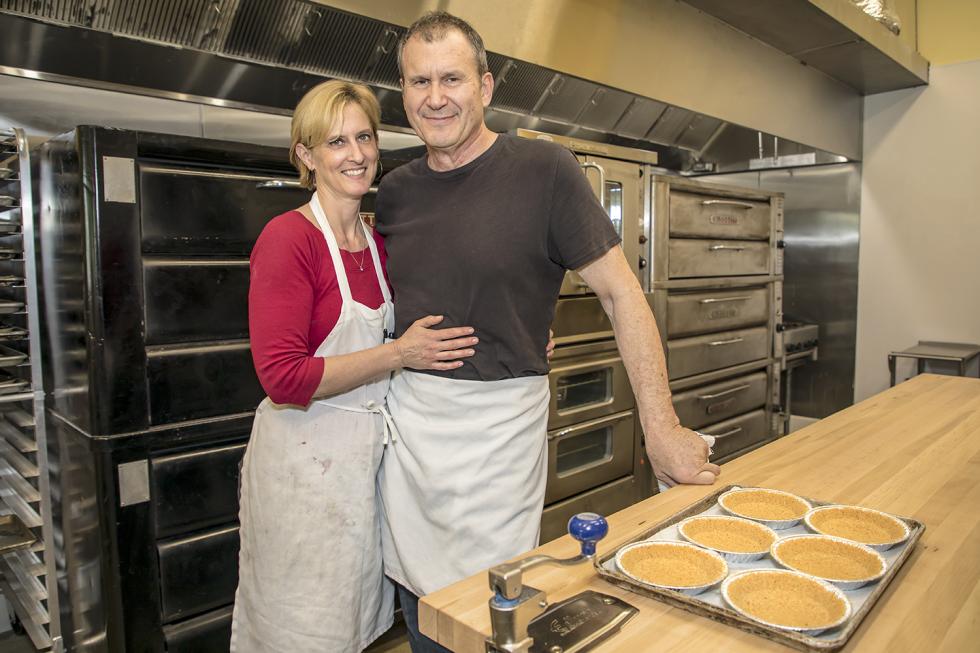 But her love of pie-making never faded. After she married Fred Babich — a commercial helicopter pilot and businessman — two years ago, the couple immediately began sketching ideas for their dream retail pie store. More than a year after they hired architects, and nine months after construction began, the Real Pie Company opened a storefront formerly occupied by R&D Data Corp.
"I don't know if it's the location or a pent-up demand for sweets, but I've never seen so many people in that area before," says Troy Paski, founder of Hoppy Brewing, which is moving its brewery and a small tasting room next door to the pie shop. Paski closed his restaurant and brewery on Folsom Boulevard at the end of February, following a dispute with the landlord. He hopes to secure a new restaurant location near his soon-to-open brewery site.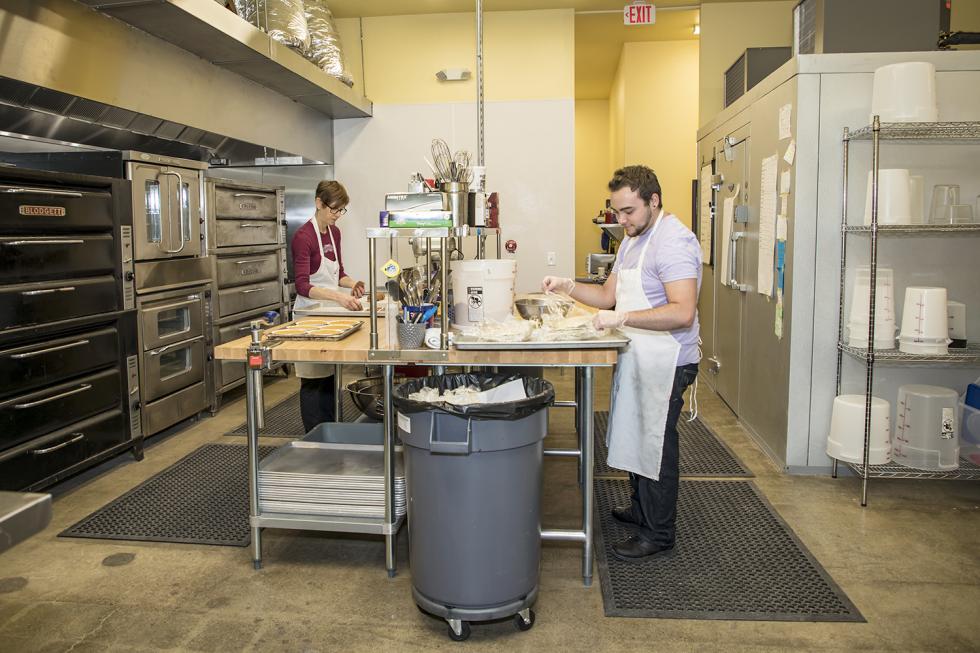 Meanwhile, Babich is making adjustments to keep up with pie-in-the-sky demand. During the first three weeks of operation, she increased production, hired a full-time "dough manager" and tweaked the menu. While she runs the kitchen and plans the menu, husband Fred runs daily operations. Real Pie Company employs about 25 mostly part-time workers, many of whom live nearby and bike or walk to work.
Despite all the changes, "Yesterday we sold out in four hours," she says. Savory items, including made-from-scratch chicken pot pie, regularly sell out.
"People want pot pies to pick up and take home, and we're usually sold out by that time of day," Babich says. "The pot pies are very labor-intensive. We can't make enough of them."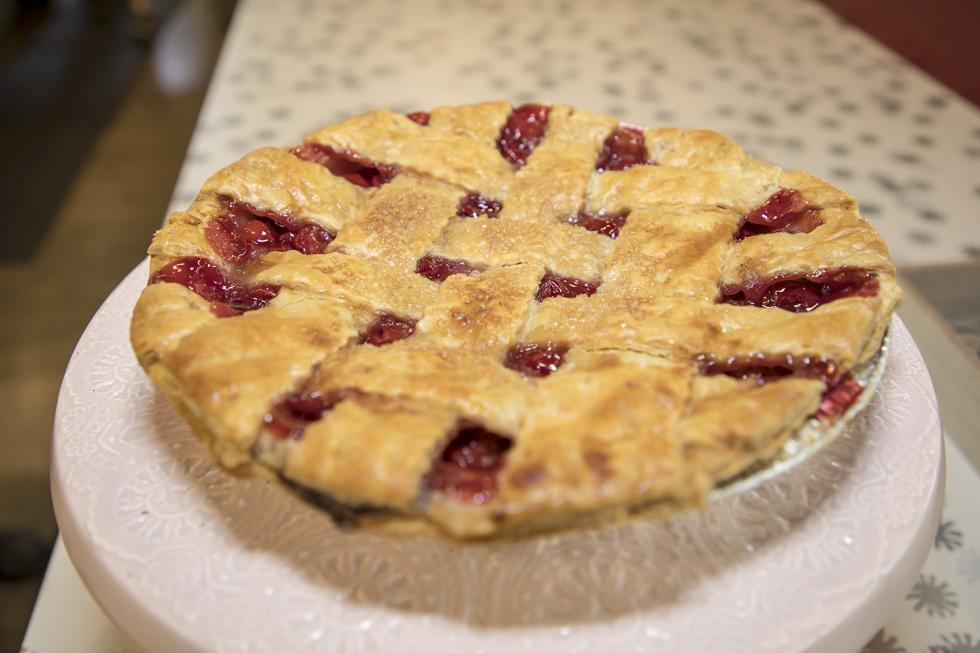 For the chicken pot pie, which sells for $8.75, Babich roasts chicken and vegetables and makes her own stock. To create the cookie crust for her cream pies, she bakes her own cookies. Real Pie uses 200 pounds of butter per week. And those flaky crusts? They're made in a separate, temperature-controlled room so the heat from three ovens — nicknamed Frankie, Daphne and Otis — won't affect the dough.
Starting around 5 a.m., Babich and her crew also bake fruit pies, hand pies, cream pies and galettes, with quiche available on weekends. There's even a pie milkshake on the menu, blending a slice of pie with Gunther's ice cream.
Babich buys her fresh ingredients at farmers markets and directly from farmers. In addition to the standard sweet and savory menu, she offers daily specials based on what's in season and in demand.
That demand comes from Babich's longtime, loyal customers, plus new pie converts in the area. Terri Shettle, executive director of the Sierra 2 Center a few blocks away, recently bought some pies as a treat for the center's staff. Shettle arrived just before the shop's 11 a.m. opening and found a line of about a dozen people, including familiar faces from the Curtis Park neighborhood.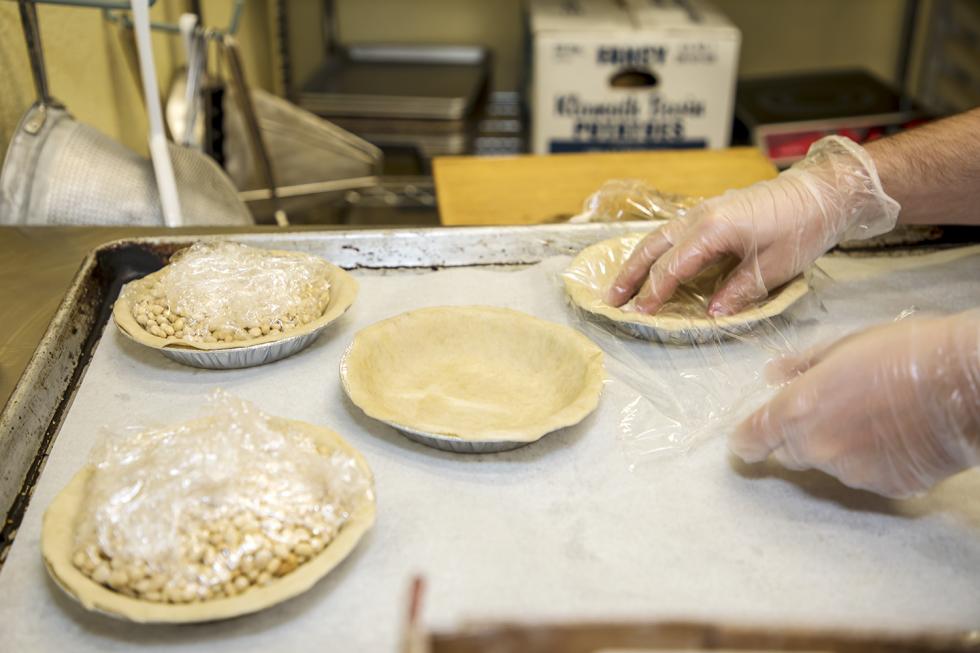 "It's very much a community gathering place, much like Sierra 2," Shettle says. "It's nice to see a small business so successful right out of the gate. What it's already done for that part of Broadway is amazing."
Babich says she is "still in the phase of figuring out what people want." But, from the beginning, she has noticed a shift from her previous pie shop.
"People are gravitating toward more comforting, iconic type of items," Babich says. "People want apple pie, lemon meringue pie, banana cream. I take it as a sign of the times we're living in — that people are looking for comfort."