Wine enthusiasts who make the hour drive from Sacramento to Amador County may be in for a surprise when dropping by the stylish 65,000-square-foot tasting room and winery that formerly housed Renwood. It's now owned by Rombauer, the family-owned winery based in St. Helena, Napa County, best known for its chardonnay.
Rombauer, which has been expanding its production of red wines, completed the purchase of the Renwood facility in Plymouth earlier this year. The deal included 20 acres of grapevines, with Rombauer planning to move its zinfandel operations to the location. The price of the deal has not been publicized.
The luxurious tasting room reopened in April weeks after Renwood's exit, serving the entire lineup of Rombauer wines but without altering the look of the building. "It was a beautiful building to start with, so we have not changed much except for the signage and the wines that we are pouring," says Megan Foley, Rombauer's hospitality and retail sales manager for the Sierra Foothills. "It has been a really exciting five months."
Rombauer's presence has already given the Amador wine region a significant boost in visibility and energy. "We were sad to see Renwood go," says Jack Gorman, executive director of the Amador Vintners Association, which has 40-plus member wineries. "They had a significant presence and it was long-lasting. Independent of that, having Rombauer come here will be fantastic. We are already starting to see they are attracting an entirely new clientele to the area. Rombauer making such a significant investment here is certainly another testament to the quality of fruit we are growing and the wine we are making."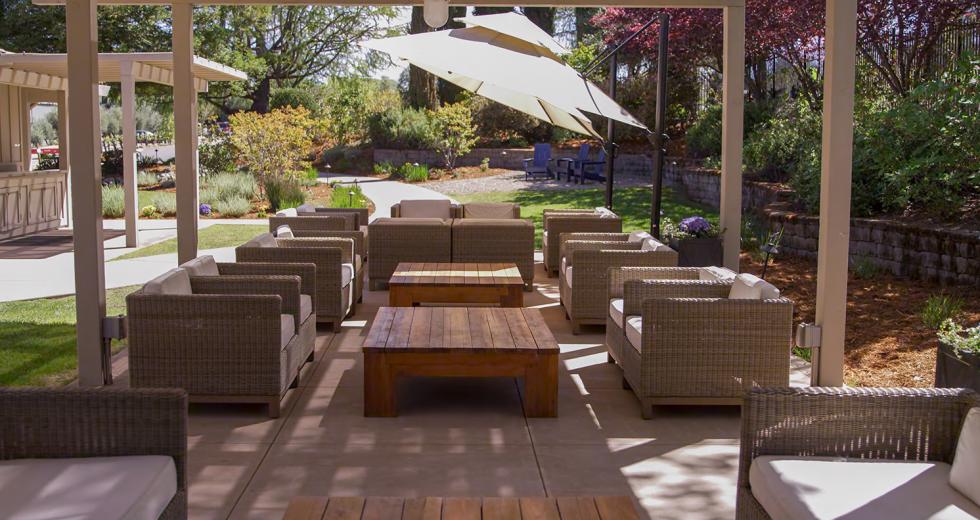 Renwood has experienced its share of ups and downs through the years but was a mainstay on the Amador wine scene and one of the wine region's largest producers. Opened in 1993 by venture capitalist Robert Smerling, Renwood eventually became one of the most popular destinations in California Gold Country. Renwood filed for Chapter 11 bankruptcy in 2009. At the time, Rombauer was one of the suitors vying to acquire the assets but lost out to Ren Acquisitions, an Argentine investment group headed by Alejandro Bulgheroni, whose net worth is estimated at $2.8 billion, according to Forbes. Ren Acquisitions bought Renwood for $7 million.
Renwood had a sale on many of its highly rated wines earlier this year. The tasting room closed March 2. A note on the Renwood website states, "We sincerely thank you from the bottom of our hearts for all of the support everyone has showed our staff and winery. We raise our glasses to Rombauer and wholeheartedly welcome them to the Sierra Foothills."
Rombauer did not purchase the Renwood brand; Renwood owns another vineyard in the area and will continue producing zinfandel, barbera and syrah in a less visible way for the time being. Those wines will be sold at restaurants and retailers.
Founded in 1984 by former airline pilot Koerner Rombauer II, who died last year at 83, the eponymous winery has come to define the lush and buttery California-style chardonnay loved by many, though the fruit-forward and creamy style also has its ardent detractors. Rombauer has long been bullish on Amador County, according to Foley.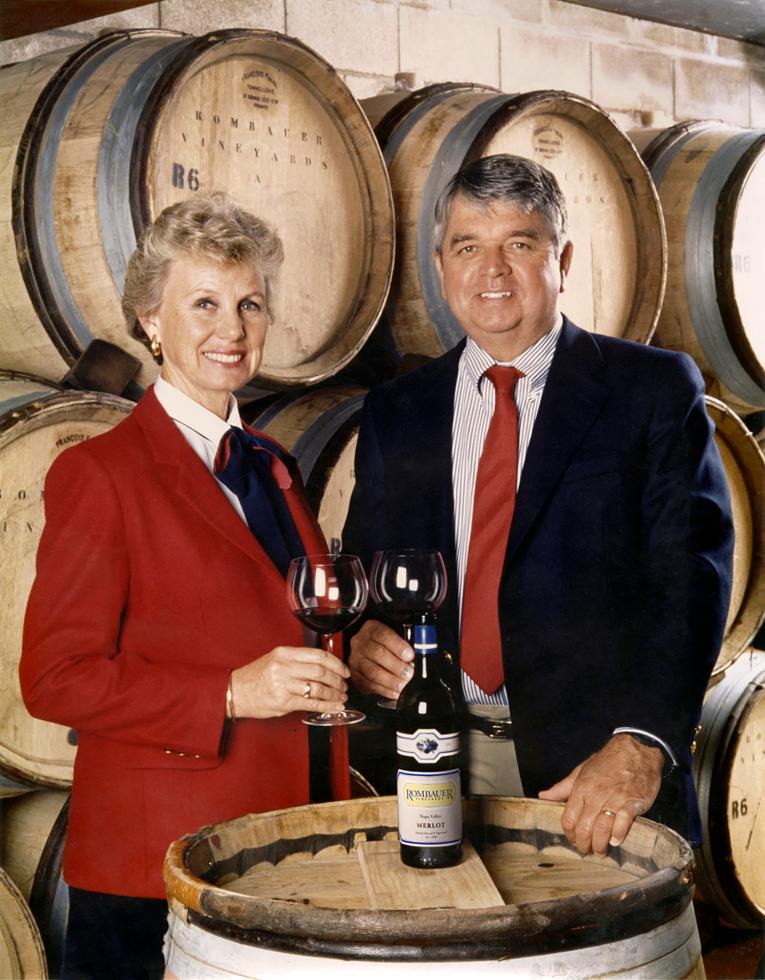 "Koerner knew this area was known for growing really spectacular zinfandel fruit," Foley says, noting that the winery began contracting with Amador grape growers in the 1990s. "There are some healthy vineyards out here that have been healthy for a very long time. It is an important region not just for zinfandel but for California wine history."
Rombauer missed out on acquiring Renwood's assets during its bankruptcy but Rombauer still managed to break into Amador's Shenendoah Valley by purchasing the 148-acre Twin Rivers vineyard in 2011. With the newly acquired 20 acres, Rombauer now has 168 acres of vineyards in the area.
Rombauer's Plymouth tasting room serves wine in a flight, by the glass or by the bottle to drink on site or take home. Visitors have the option of bringing food to the property to have a picnic on the spacious grounds, Foley says. The tasting room has capacity for 88 people.
Rombauer annually produces 300,000 cases, including the iconic Carneros Chardonnay, which has been a frequent selection on Wine Spectator's Top 100 Wines of the Year. A 2018 bottle retails for $38. Rombauer's selection of zinfandels range from $35 to $65.