In May 2015, a pediatrician at Kaiser Permanente Roseville Medical Center pioneered a life-saving idea. It was remarkably simple, relatively inexpensive and would help address a public health crisis. Nurses would ask every mother of a newborn leaving the hospital if her baby had a safe place to sleep. If not, Kaiser would send the parent home with a free, portable Pack-N-Play.
Sacramento County Child Death 2013-14 Report *

Total number of all child deaths in Sacramento County:

265

Total number of Sacramento County resident child deaths:

261

Deaths from natural causes (perinatal conditions, Sudden Infant Death Syndrome, Sudden Unexpected Infant Death Syndrome, cancer, infections, respiratory problems, etc.):

196

Infant sleep-related death:

28

Due to SUIDS:

21

Due to an undetermined manner:

4

Due to SIDS:

2

Suffocation:

1

Child abuse and neglect homicide among residents (age birth-17):

12

Third-party homicide:

12

Suicide:

11

Motor vehicle accident:

7

Drowning:

7

Injury — other:

5

Undetermined:

10

African American children comprised 11 percent of the Sacramento County child population, and accounted for 23 percent of county resident child deaths in 2013-14

*most recent data available
Kaiser Roseville, in Placer County, gives away an average of at least one crib per month. The idea caught on next door in Sacramento County and Kaiser Permanente South Sacramento launched the Safe Sleep Baby program a few months later. The movement didn't stop there. Most babies born in Sacramento County now undergo a safe-sleep assessment, which has been implemented in all four hospital systems, for a total of six out of eight hospitals in Sacramento County that handle labor and delivery. (Methodist and Mercy Folsom have not yet signed on, although all other Dignity Health hospitals in the region are on board.)*
In addition to providing a crib, nurses also explain to the mother the ABCs of a safely sleeping baby — Alone, on its Back and in a Crib. "The education component is paramount," says Dr. Ethan Cutts, of Kaiser Roseville, who spearheaded the program, which is funded by First 5 Sacramento through a grant to the Child Abuse Prevention Council of Sacramento.
A total of 28 babies died due to sleep-related causes in Sacramento County between 2013-14 (the most recent data available) and 71 percent of the deaths were known to occur somewhere other than a crib, including in adult beds, a futon and a chair.
"So you have the baby and you're in the hospital and someone talks to you about safe sleep. It's similar to you need a car seat to leave a hospital — you need a crib," says Madeline Sabatoni, a program associate at The Center (formerly Sierra Health Foundation: Center for Health Program Management).
The concept is a no-brainer, say its proponents, especially in Sacramento County where in October 2015, the Board of Supervisors approved an implementation plan specifically to reduce African American child deaths. (Black children are dying at two times the rate of all other children in the county; see sidebar.) The plan addresses four preventable causes of death: sleep-related, perinatal, third-party homicide of youth, and child abuse and neglect homicides. A total of $8.85 million has been approved for the efforts of the steering committee, managed by The Center, to reduce African American child deaths between 10-20 percent by 2020. And the ideas and practices that come out of this effort can ultimately help all children.
It's in that first category of preventable causes that medical centers can be on the frontlines through safe-sleep education and crib donations. Cutts came up with the idea for the Kaiser program after he and his associates analyzed 20 years of county data on sleep-related deaths and found four risk factors: the child slept in a non-infant bed; co-slept with a parent or sibling; slept on their stomach or side; or there was not even a crib in the home.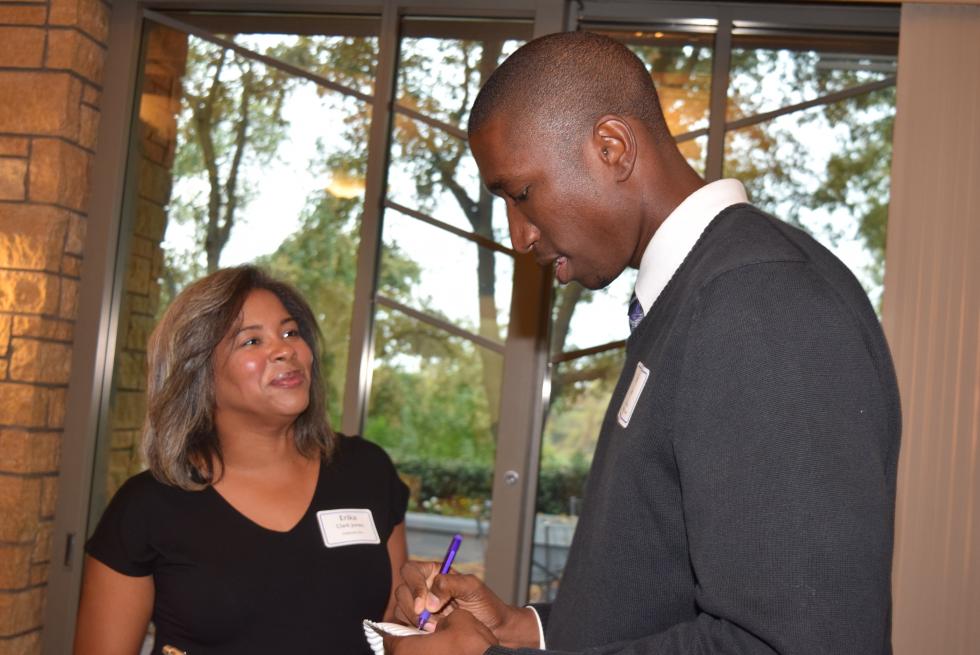 "It was definitely something where they said, hey, this is something we can do right now," says Kindra Montgomery-Block, a program officer at The Center, of the Safe Sleep Baby program.
Representatives from hospitals, nonprofit organizations and government agencies have come together to serve on the Steering Committee on Reduction of African American Child Deaths to comprehensively tackle the problem of African American child deaths in Sacramento County's most marginalized communities. Each community has established a hub organization, called a Community Incubator Lead to create a one-stop shop of support.
Visitors can access resources like workforce training, job placement, and outreach and education on reducing deaths among children. "A family comes in and it doesn't matter what their needs are, we're going to meet you where you're at," Montgomery-Block says.
There are now seven Community Incubator Leads in the county, with the recent addition of Meadowview. Residents of the Meadowview community presented their cultural artifacts during a workshop in October at the Sierra Health Foundation in Sacramento, as a way to introduce themselves to their peers. Greg King, from Always Knocking, an organization that works with at-risk or incarcerated male youth, offered up the items: water to represent cleansing, a rose to show how beauty can grow through cracks of concrete, matches with which to light a metaphoric spark and soil as a symbol for new life. "That's why we're here," King told the crowd. "We've got to cultivate our soil."
Also integral in the effort to reduce child deaths are "cultural brokers" — trusted community members trained to resolve problems or link their neighbors to resources. They are connected to the Community Incubator Leads, who call upon them to visit with struggling families as needed. They may just provide a listening ear, but most of the time, they are educating families about services that can help.
The value of cultural brokers is evident in Celebrate One, a program to combat infant mortality (defined as death before the first birthday) in Franklin County, Ohio, says Director Erika Clark Jones, who presented during the October workshop and demonstrated that Sacramento isn't alone in dealing with this issue. In Franklin County, black babies are dying at more than two times the rate as white babies — and in some neighborhoods more than three times. An average of 150 babies die annually in the county. "That's what we're up against," she told the audience.
Editor's note: This sentence has been updated.*