In December 1969, Joey Mitchell was going live on the air for the first time at a tiny FM station in the San Fernando Valley. This was in those long-gone days when disc jockeys played actual records.
His wife, Jeanette, and some friends were at home listening, holding a pizza party to celebrate his big debut. Mitchell played Anne Murray's "Snowbird," announcing loudly to his audience it was the first song he was paid to play, but he was so nervous, he bombed the rest of the show.
"I did so bad. I was terrified," Mitchell says. "Afterwards, the (program director) asks me 'Who were you talking to?' I said, 'Yankee Stadium; it's full of thousands of people!' He says, 'No, you're talking to one person. Pick a person, make that person anyone you choose.'" Mitchell chose his wife, brought in a picture of her and put it on the console, and he was fine after that. "Luckily, I had a boss that worked with me and I survived that day," Mitchell says.
Survive he did. His home the past 13 years, Sacramento's K-Hits 101.5, recently celebrated Mitchell's 50-year milestone in radio — the last 45 in Sacramento — with a four-day studio party featuring video greetings from scores of locals, including a California Legislature Assembly Resolution and one from Citrus Heights Police Chief Ron Lawrence, that honored his long and colorful career.
Friends with Mitchell for a "long time," Lawrence thanked Mitchell not only for his show over the years, but also for Mitchell's public service efforts helping raise funds for victims of disasters such as the Camp Fire and Paradise Fire. "Now, about those unpaid parking tickets; you might want to give me a call before we tow your car," Lawrence jokes in his video message.
While the COVID-19 pandemic has forced Mitchell into doing his Monday-Friday, 6-9 a.m., 1970s and '80s oldies show from his home, broadcasting from the K-Hits studio only on Wednesdays, it hasn't slowed the patter and comedy takes familiar to Sacramento listeners since 1975.
"I've been very fortunate," says Mitchell, a New York City native and current Rocklin resident who's been married to Jeanette for 55 years, with two sons and three grandsons. "Broadcasting is such a cutthroat business. Most do two or three years and then are out. I've been able to survive for 50 years on pure luck."
Mitchell's break happened a few years after his disastrous debut. Still at the same station in February 1971, a 6.5-magnitude earthquake hit the area and Mitchell's broadcasts both from in and outside the station's studio on Van Nuys Boulevard earned him local accolades and an offer to move to KPRO AM in Riverside, then owned by American Bandstand's Dick Clark.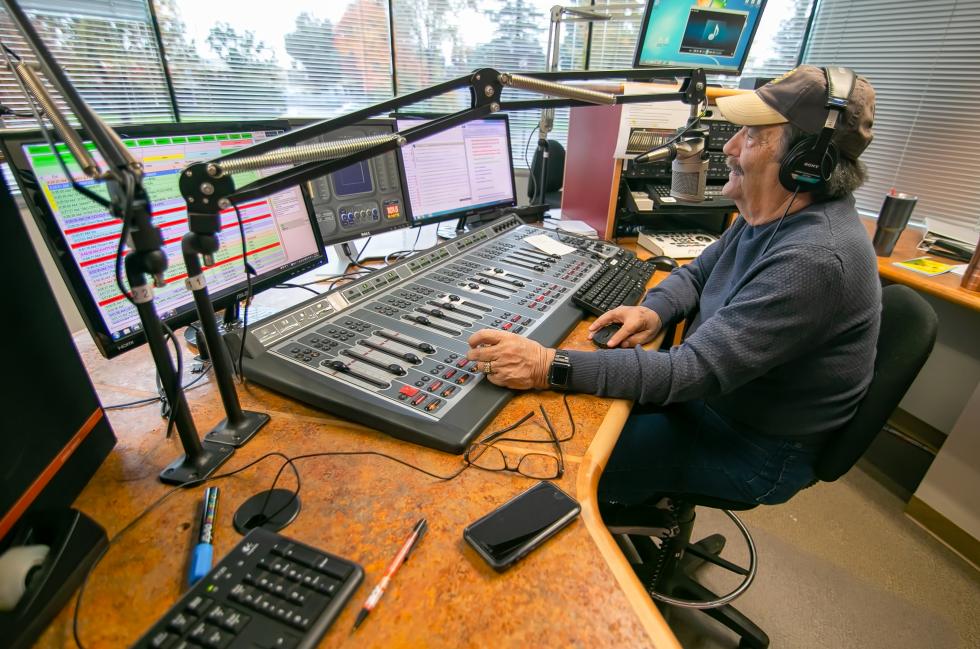 Mitchell later moved his family to Sacramento in 1975 and was at Roseville's KPOP FM for just a few months before heading to 50,000-watt giant KRAK, which was just starting to dominate the local country market. Mitchell, though, knew little about country music.
"One of the reasons I've survived is by adjusting and being honest with the audience," he says. "When I came to country music, I knew nothing — I was from Manhattan, doo-wop and all that. When I came to KRAK, first thing I said was that I knew nothing about country music except that I liked it, and if I say something stupid, I'm not trying to be a wise guy. By saying that, I incorporated the audience into the show."
The KRAK gig, which included Mitchell being named Billboard magazine's top country DJ in 1988 and being nominated again the next year, ended 20 years later, when the station was sold to the Disney Corporation and changed formats," Mitchell says. After hitting probably the lowest point in his career ("I didn't want to leave"), he says he took a trip to Hawaii to clear his head, and when he came back, was offered a job at KOOL 101.9, and the ride continued.
In 2007, after several other local stints, he was contacted by former KRAK legend and friend Big Jim Hall, who said he needed help putting together a new oldies station. K-Hits, then at 92.1, was created. "My goal at the new station was to work there maybe six months to a year and then walk away," Mitchell says. "But now it's been 13 years, and I'm still here."
Musician and Capital Public Radio host Mick Martin, who has known and covered Mitchell since the 1970s as an entertainment writer, calls him a "true radio icon."
"Joey Mitchell has been a radio tradition in Sacramento since his days spinning country music on KRAK AM," Martin says. "When he switched back to pop and rock 'n' roll, it was a win-win for him and his listeners."
Mitchell has worked at nine stations, in almost every format imaginable. He says he has helped build the careers of well-known personalities such as Ryan Seacrest and NBC Nightly News anchor Lester Holt. But for all of his experience in radio, the 50th anniversary celebration was a humbling experience, he says.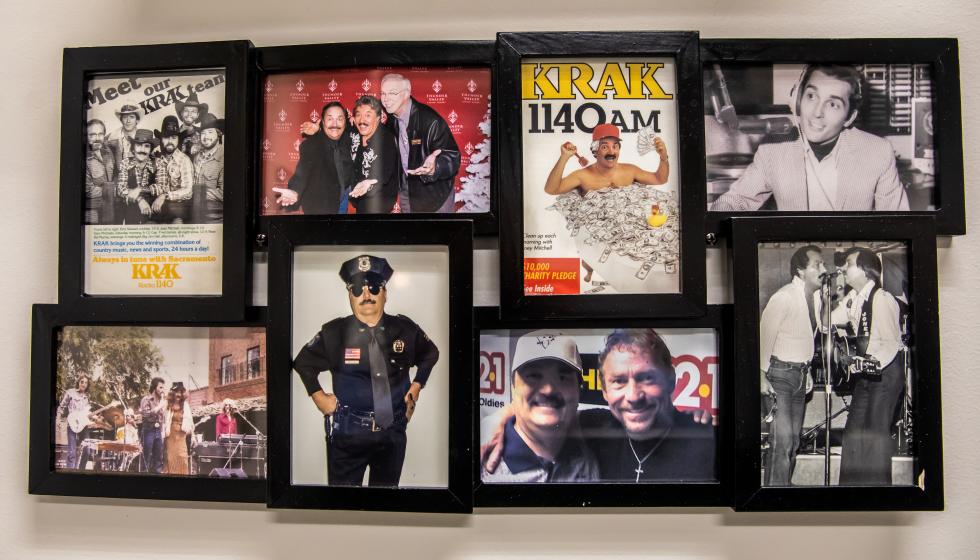 "I thought I'd be so full of myself after listening to four days of stories about myself, with all the texts, messages and emails," Mitchell says. "But, wow, man, I thought I was just doing my stupid stuff on the radio, but realized I had touched a lot of lives. I had to take a deep breath. What an amazing opportunity I've had."
Mitchell, who has also operated an advertising agency, Joey Mitchell Productions, for 30 years, says he has no plans to retire from radio. "But eventually," he says, "you have to, you know?"
–
Get all our web exclusives in your mailbox every week: Sign up for the Comstock's newsletter today!