Emily Oestreicher relocated to Stockton last year after being priced out of San Francisco while trying to establish a business there. While hunting for a new city to live in, a visit to downtown Stockton left her in love with the historic buildings and neighborhood's potential.
Soon after, Oestreicher and her fiancé, Jared Rusten, moved to Stockton and purchased their own historic building for Rusten's furniture-making business. "It's a beautiful brick structure from 1918. "[It's just been] a few months and we continue to be fascinated and inspired by this downtown," says Oestreicher, who now serves as event manager for the Downtown Stockton Alliance and has helped develop a new event to further the neighborhood's revitalization efforts.
The Downtown Stockton Alliance is providing a new networking opportunity for local businesses and entrepreneurs with "Waterfront Fridays," which launched May 6. The weekly event gives entrepreneurs an affordable opportunity to test products and their customer base using a pop-up model, before deciding whether to incur the costs of a permanent space. To participate each week costs only $25.
Waterfront Fridays also offers food, art displays and children's activities and is free for attendees, with live entertainment every last Friday of the month.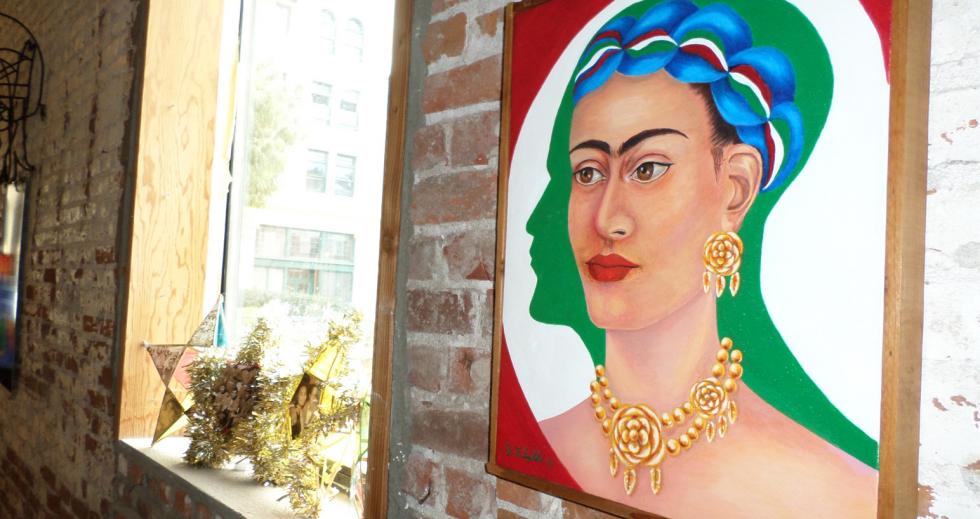 Participants like Central Valley Baking Company are using the event as a way to bring their "kitchen" directly to customers, while a business such Papa Urb's, a local Filipino fusion eatery, already has a storefront but says they value exposure from these local events. Both businesses have already pre-registered for a booth at Waterfront Fridays every week, though applications are accepted on an ongoing basis. Other participants include a local book publisher, the Original Mobile Munchies (a fresh snack company started by San Joaquin Delta College students) and community groups, including Little Manila Foundation, a cultural preservation organization.
While multiple developers are currently working to overhaul many of downtown's historic buildings, the Downtown Stockton Alliance's efforts to revitalize this area have been ongoing since 1998; the organization focuses on promoting housing, arts and local businesses.
In an effort to make this event a great opportunity for new business owners, the Downtown Stockton Alliance is offering several incentives. For example, the organization has collaborated with local designers to give participants access to discounted logos, design help and graphics. The alliance is also working with Centro, a mentorship resource for underserved entrepreneurs mostly serving women and low-income individuals.
In 2012, the Stockton City Council approved a strategic initiative for downtown revitalization to help spur investment and job growth. Waterfront Fridays is one more example of ongoing efforts to bring businesses and people back to the historic city center.