Can Sacramento become a capital of entrepreneurship? Yes, agreed panelists at an event focused on innovation in the city, held Jan. 23 at the E. Claire Raley Studios for the Performing Arts in Midtown and co-hosted by California Groundbreakers and Comstock's magazine.
Mayor Darrell Steinberg kicked off the event with a remark about the Women's March in Sacramento on Jan. 21. "This is not quite as big as the crowd on Capitol Mall on Saturday — but close," he said, drawing a connection between the estimated 20,000 people who rallied locally and the roughly 130 people sitting in CLARA's auditorium: "We gather here tonight with a different purpose, but really with the same kind of energy."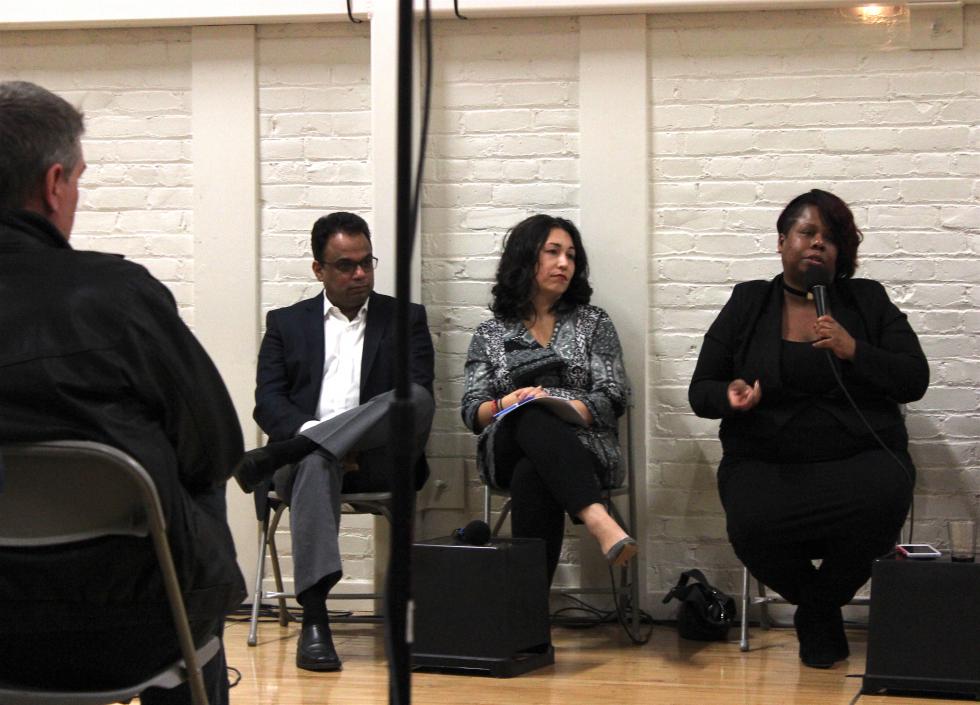 Although Sacramento can be proud to be the center of government service, Steinberg said, the time has come to diversify our economy and workforce, and focus on innovation. "That's a broad term. In our city, it's the intersection of technology, food and arts." The City's job, he said, is to set the stage for innovation to occur by removing regulatory hurdles and providing financial incentives.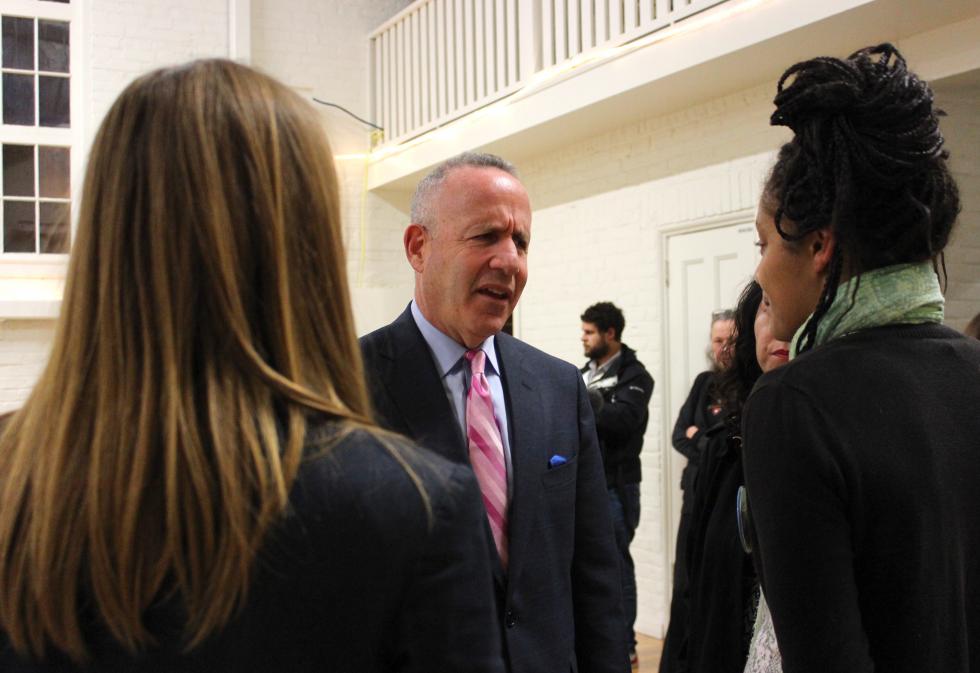 The six panelists discussed the City of Sacramento's RAILS grants program (Rapid Acceleration, Innovation and Leadership in Sacramento), funded by a $10 million Innovation & Growth Fund. Panelists included Alona Jennings, co-founder of Operation Innovate (a RAILS recipient), which offers STEM workshops and digital badge certification to Sacramento's underserved youth. She said the certification is not intended to replace a college degree, but to give young people access to internships, a foot in the door and to spark an interest.
Another RAILS recipient, Hacker Lab, was represented by co-founder Eric Ullrich, who spoke on how his enterprise helps build a local "Makers" community. "When I got involved with entrepreneurship, I was deathly afraid of getting a regular job," Ullrich said. "I didn't want to work for a corporation. I wanted to find an alternative path." Hacker Lab hosts more than 30 classes every month at its Midtown location (with a second location in Rocklin), assisting others in their efforts to find the particular career paths that suit them. Ullrich also spoke on Sacramento's efforts to become a Fab City.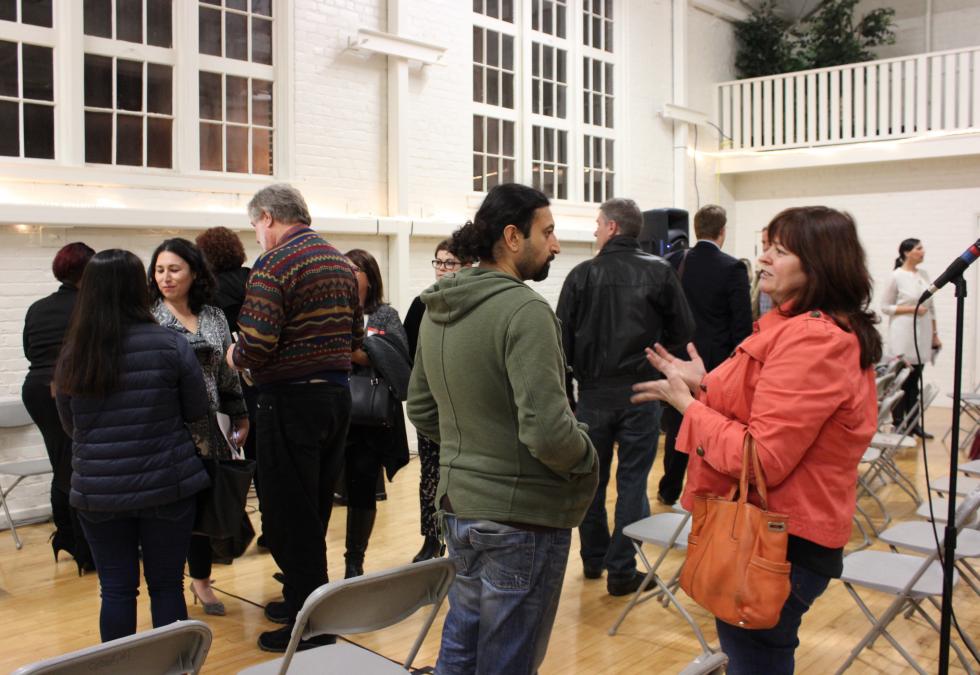 Crystal Strait, senior adviser to Mayor Steinberg, spoke about the City's Innovation & Growth Fund, which was recently tapped to award Art Street $25,000; cofounder Clay Nutting, who is a food and arts entrepreneur who also cofounded Lowbrau and helped launch the original Art Hotel, sat on Monday's panel.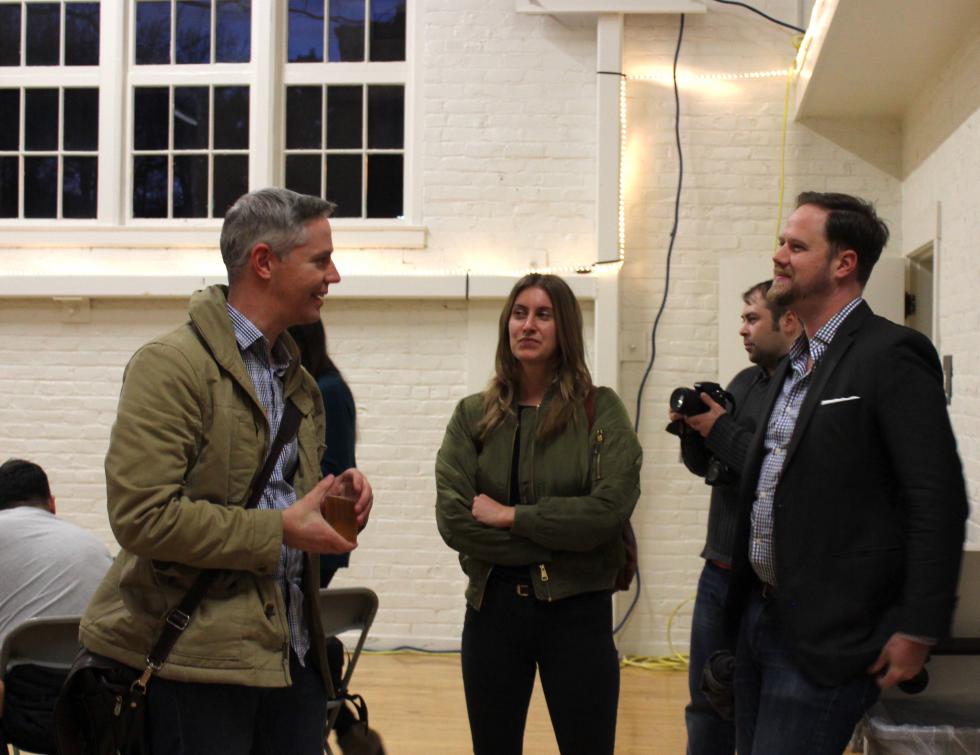 The discussion also included Brian Collins, chief adviser to the new accelerator program at I/O Labs, who described Sacramento as a Tier 1 city, meaning it has more capital than talent. Tier 1 cities, he said, need a central place where people can go to access resources, get engaged and network — I/O Labs plans to fill that void. I/O Labs has four components: a coworking space; the nonprofit I/O foundation, which is a RAILS recipient and will focus on building up people's skillsets; an incubator program; and the accelerator program. "That's where we say we're actually going to invest in you," Collins said, of the accelerator.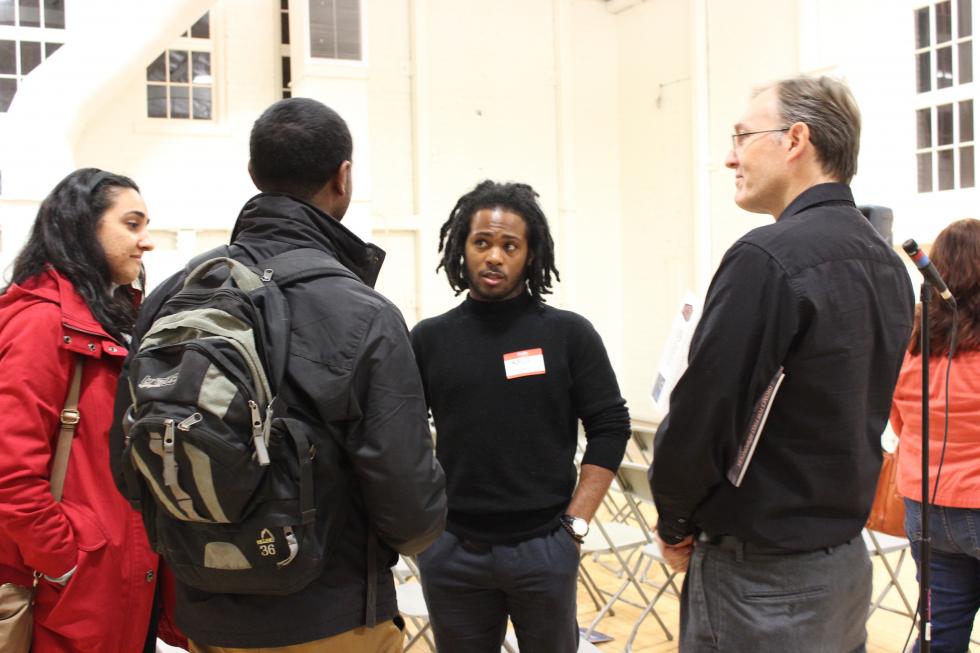 Vaibhav Nadgauda, managing partner at Moneta Ventures in Folsom, said his firm recently announced it would award $60,000 each to 20 startups in I/O's accelerator program. Sacramento, he said, is well on its way to becoming an innovation hub. "Only one thing doesn't do it. Talent is necessary but not sufficient. Capital is necessary but not sufficient." The whole ecosystem here, he said, is now ready to support innovation and entrepreneurship.
A booming tech-startup scene has done wonders for the Bay Area economy: Can the same thing happen in Sacramento?
Innovation cannot occur within a vacuum. While it's nice to have an office door that shuts the world out, successful entrepreneurs understand that the best ideas are molded through collaboration.
Before the nine-day Art Hotel exhibit opened last February in downtown Sacramento, M5 Arts, the nonprofit group behind it, expected a max of 5,000 people to attend. What actually happened: Nearly 13,000 people lined up, many from the Bay Area, and some from as far as New York. People waited hours, the line often snaked around the block and several thousand people had to be turned away.