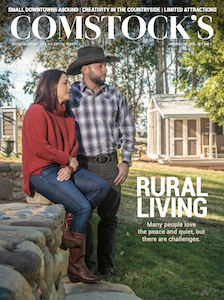 This story is part of our Rural Living issue. To see more featured Comstock's stories, click or tap here.
It's a familiar narrative, and the statistics back it up. Both the population and the prosperity of rural America have steadily declined in the past century. Today, 80 percent of the U.S. population lives in large cities — defined as metropolitan areas with at least 150,000 residents — where the average per capita gross domestic product is almost 35 percent above that in smaller cities and rural areas, according to the McKinsey Global Institute. But the situation looks different in the counties that surround Sacramento. The fields and foothills that stretch in all directions are peppered with creative businesses, many run by young entrepreneurs well below the median rural age of 43.
There are artisans practicing their crafts in backyard workshops, techies sprouting startups in small-town bedrooms, and food and beverage makers reaping the region's agricultural bounty. Some, like Doneice Woody of Pure Honey in Winters, use entrepreneurship as a way to remain in the hometown they love. Others, like Russian-born Olga Orlova of Olica Olive Oil in Brooks, came from farther afield, found beauty and opportunity in the California countryside and decided to stay.
Part of this difference comes down to definitions. The wide open spaces outside the city may look rural, but of the 10 counties that make up the Capital Region, only Amador is considered more rural than urban by the U.S. Census Bureau. And Amador benefits from the proximity of potential customers in Sacramento and the Bay Area and the broadband internet connections required to reach them.
Add in reasonable rents and business-friendly local governments, and it's no wonder creative people are finding fertile ground for their visions outside the urban core. Here's a closer look at three businesses run by young entrepreneurs who chose the rural life.
---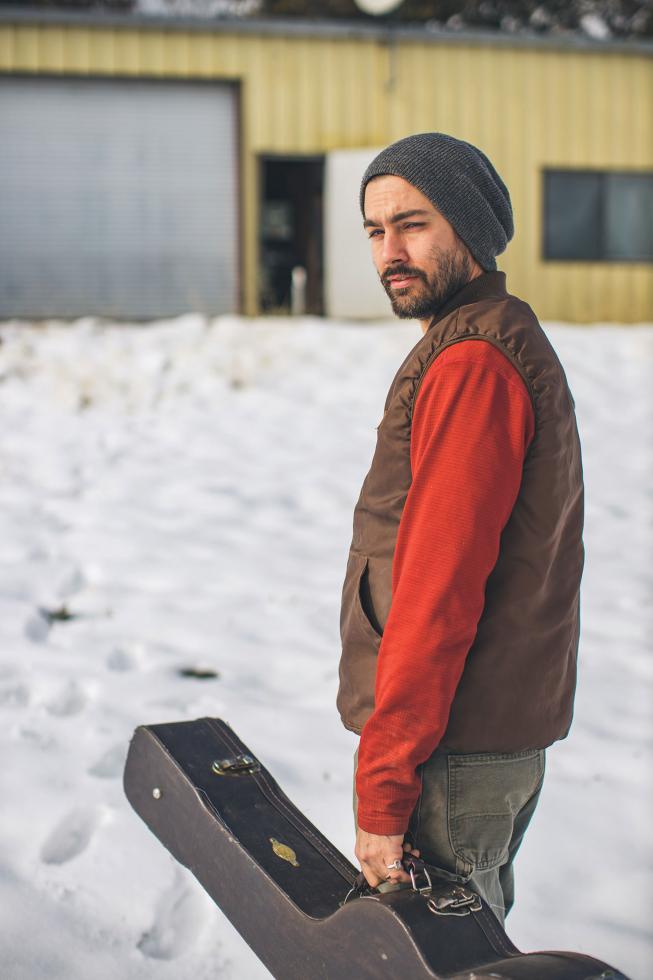 Christian Allen Luthiery
Art that creates art
Christian Salisbury's daily commute lasts one minute and 30 seconds. That's how long it takes the 35-year-old to walk from his home to his guitar-building workshop, a 900-square-foot tin cottage on the grounds of the spiritual community Ananda Village just outside Nevada City.
Before he turns on his rumbling woodcutting machines, he listens for the call of the red-tailed hawk that lives nearby, and twice a year for sandhill cranes as they migrate to and from the Central Valley. Other than the birds, the woods are silent. "There's a kind of peace here that I feel very fortunate to be able to experience on a day-to-day basis," he says.
In this bucolic setting, Salisbury builds, repairs and customizes guitars for Christian Allen Luthiery, a business he started soon after moving from Rancho Cordova to deepen his spiritual practice in 2011. The luthiery braids together the connecting threads that have defined his life: music, woodworking and, above all, spirituality.
Salisbury grew up in Sacramento, surrounded by enough musical relatives to start a folk band: a flutist mother, a bassist brother and a choir director uncle who performed at the Vatican, among others. His father played a banjo that he made himself, and Salisbury built his first electric guitar in woodshop class at Sacramento High School.

His interest in woodcutting continued after graduation, when he took a job at a custom cabinet shop in Rancho Cordova. He loved the work, not least because it gave him time to perform with his rock band Alta, which started in 2002 with big dreams. Within a few years, though, Salisbury became disillusioned with band life. "When you're young, you have one idea of what it means to play live music, and as you get older, the reality sets in," he says. "Stardom isn't really a thing to shoot for."

After leaving Alta, Salisbury decided making handcrafted electric and acoustic guitars would be a more stable music-based career. He attended the Roberto-Venn School of Luthiery in Phoenix and returned to work at Guitar Workshop in East Sacramento. But when he became involved with Ananda, a nonsectarian group based on the teachings of the yogi Paramahansa Yogananda, he began to wonder if he was using luthiery as another way to pursue stardom. "Is this really something I should be doing, or is it something that's just trying to gratify my ego?" he remembers asking himself.

Eventually, Salisbury decided he could do more good than harm with his work. In addition to a sustaining stream of repair jobs from Reno to Sacramento, where he makes house calls, he builds 6-8 one-of-a-kind instruments tailored to musicians' specifications each year. Prices range from $1,000 for a custom ukulele to $5,000 for a tricked-out guitar. This custom work is easier in his rural setting, he says, where the silence lets him more easily "tune into the individual."

"When you give somebody their guitar, you know they're going to create more art with it, and that art's going to bring more joy into people's lives," Salisbury says. "That's why I just love the situation I've found myself in. It's joy sharing joy."
---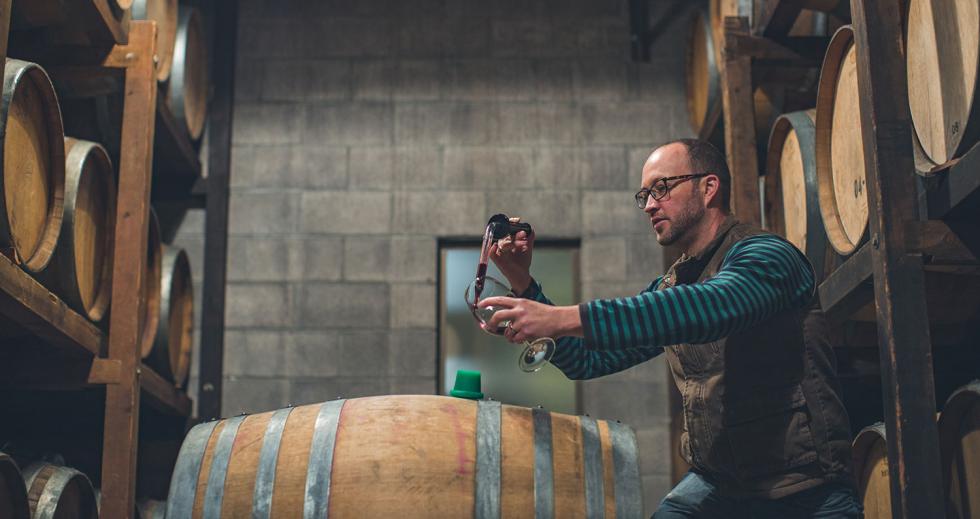 Clime Wines
Old-world varietals, young energy
Before he fell in love with rural life, Clime Wines co-owner Byron Elmendorf, 40, grew up in some of the densest urban jungles in the world. His U.S. Foreign Service family took him to Quito, Ecuador; New Delhi, India; and Washington, D.C., where he settled after college to work as a climate-change consultant.
In 2005, desperate for a break from the traffic that bookended every Washington workday, he took a seasonal gig at a friend's New Zealand vineyard. The sun-soaked winemaking lifestyle cast its spell on him during his six months there. "It was an eye-opening and magical experience," he says. "I distinctly remember just thinking: 'You can do this as a job?'"
A decade later, with a degree in viticulture and enology from UC Davis and after stints at vineyards in Europe, Canada and California, Elmendorf became assistant winemaker at Boeger Winery in Placerville and moved to nearby Camino with his wife, Miranda Capriotti, 29. As a condition of his hiring, Elmendorf asked to use a corner of Boeger's cellars to start his own label. In 2015, that corner became Clime Wines, which now produces some of the most unusual wines in the foothills — 400 cases annually — on the grounds of the region's oldest post-Prohibition winery.
Capriotti, who grew up in Fresno and met Elmendorf while studying nutrition at UC Davis, co-owns the company and manages its Instagram account. That's where she found Jess Lanham, the San Francisco-based artist behind the abstract, minimalist labels that make Clime Wines bottles stand out, stark and stylish, on the shelves of stores such as Corti Brothers and Taylor's Market in Sacramento and in the Boeger tasting room. Each bottle contains a distillation of the flavors and philosophies Elmendorf and Capriotti picked up while working in vineyards around the world.
Among those influences, Italy plays an outsized role. Capriotti is of Italian descent, and she and Elmendorf spent three months traveling across the country after he finished his viticulture program, from the Piedmont region at the foot of the Alps to the low-lying south. While Clime has bottled zinfandel and merlot — familiar wines in the foothills — the couple is especially excited about its Southern Italian varietals: aglianico, a full, savory red, and falanghina, an intensely fragrant white. The latter is on the menu at Allora in East Sacramento for $50 a bottle.
The grapes that become Clime Wines are currently sourced from growers across California, but Elmendorf and Capriotti hope to soon lease or buy their own vineyard and plant it with even more unusual varieties. Keep an eye out for Clime's possible 2021 vintage of nerello mascalese, a rare red that grows almost exclusively along the slopes of Mount Etna in Sicily — at least, until they can make it take hold in the foothills.
"What attracted me to this region is that because it's not synonymous with a small handful of grape varieties — like your Napa cabs or your Sonoma pinots and chardonnays — a lot of growers are more free to experiment and grow things that are a bit more on the obscure side," says Elmendorf. "There's more to this region than big, high-alcohol zinfandels, and I definitely want to make that point through my wines."
---
Made in Amador
A network for rural creators
Molly Allen's work often takes her to the woods. The community of Pioneer, where the 31-year-old grew up and now lives with her husband and two daughters, is surrounded on all sides by the Eldorado National Forest. She has a permit to cut limbs and boughs from the public woodlands, dense with oaks and old-growth evergreens. Her daughters, 2 and 4, trail behind to gather pine cones.
The boughs and pine cones transform into wreaths and other rustic-chic crafts at Made in Amador, a gift shop and class venue that Allen and her business partner Amy Clingan opened in March 2019 in Amador City (one of the smallest incorporated cities in California, with fewer than 200 residents). Before moving into the space, Allen ran the business out of her home for more than a year.
"I was in the middle of nowhere, and there was nothing else to do, and so I had to be creative and resourceful and use what was around," says Allen, who left her job as a real estate agent and property manager at Kirkwood Mountain Resort soon after her younger daughter was born in 2017. She wanted to start a business she could manage from home, but she and her husband Jared, 35, an IT manager at Kirkwood, had little capital to invest.
An idea struck when Allen's cousin bought a house with a long-forgotten olive orchard in its backyard. Allen trimmed the overgrown trees down to size and figured out how to make wreaths with their boughs, then convinced nearby wineries to let her run wreath-making classes in their tasting rooms. At first, the classes were free — an outlet for Allen and her friends to "escape our kids … and do something fun and social," she says. Escape proved to be in high demand in Amador County. As word spread, she began selling tickets online so that she wouldn't run out of materials.
Through social media and word of mouth, Allen met other makers who were interested in teaching. She developed a template for classes and let them sell tickets through her platform. Before long, she found herself at the head of a kind of craft collective, connecting artisans from across the rural county who would otherwise create in isolation. She also began making a profit, enough that she and Clingan were able to secure a storefront last year.
Today, Made in Amador is a home base for that collective, with handmade gifts from more than 30 local artisans and up to three classes a week. Allen credits social media for some of her success. In the past, out-of-towners only ended up in Amador City by accident, but now they come looking for the cute shops they've seen on Instagram and Pinterest. "Our little town is going through a renaissance," she says.
Still, it's locals — with their small-town values — who keep the business going. When Allen and Clingan want to take a vacation, they set up an unmanned sidewalk sale: wreaths and flower arrangements set outside the shop, with a sign requesting customers to slide cash under the door (or send payment via Venmo). "And it works," says Allen. "The honor system in a small town really does pay off."
—
Get this and other stories delivered to your inbox weekly: Sign up for our free email newsletters by tapping here.
For many, an understanding of rural living is less about population numbers and topography and more about a sense of being.
Part of this month's Rural Living series.
Overtourism at some of the Capital Region's most popular seasonal destinations is not unfamiliar. But is there such a thing as too much of a good thing when it comes to tourism?
Part of this month's Rural Living series.