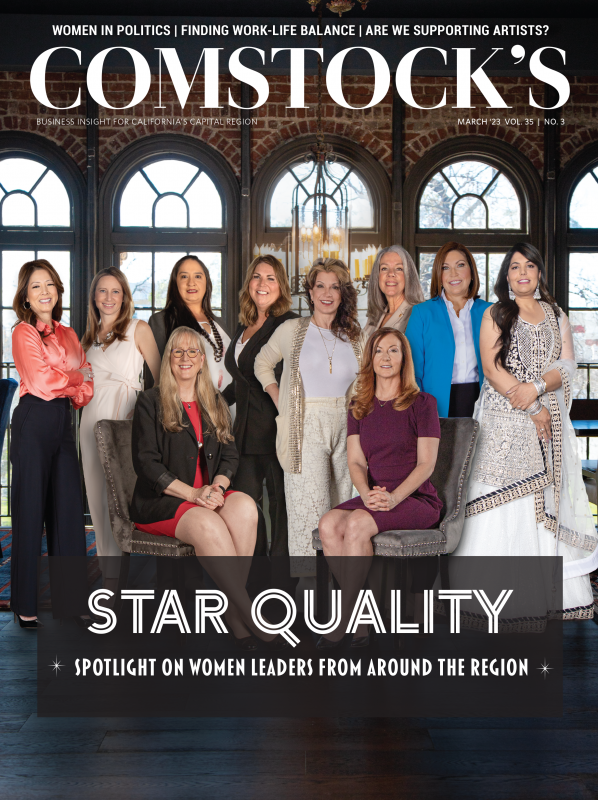 This story is part of our March 2023 print issue. To subscribe, click here.
The lodge near the Sugar Pine Reservoir in the Tahoe National Forest is an unpretentious classic country inn, with two guest rooms, a couple of camper trailers and a half-dozen campsites for rent. The bed-and-breakfast resides on Big Dipper Road in tiny Iowa Hill, a town so off the grid that it didn't have telephone service until 2010.
But the locals know that Sugar Pine Lodge is more than just a B&B. Inspired by its proprietor Brynn Wooden — known to all as Miss B — and Woody, her husband of 40 years, the lodge is a beacon in the tight-knit Gold Rush communities of Colfax, Iowa Hill and Foresthill, where outdoor enthusiasts visiting the Sugar Pine Recreation Area are able to enjoy the lodge when the area is accessible, usually May through October. The music-filled Saturday night parties open to all, however, have reached near-legend status, drawing visitors from as far as Sacramento and Reno.
Miss B has also been unsparingly dedicated to helping women in need who come to the region, offering jobs, a place to stay if needed, and comfort.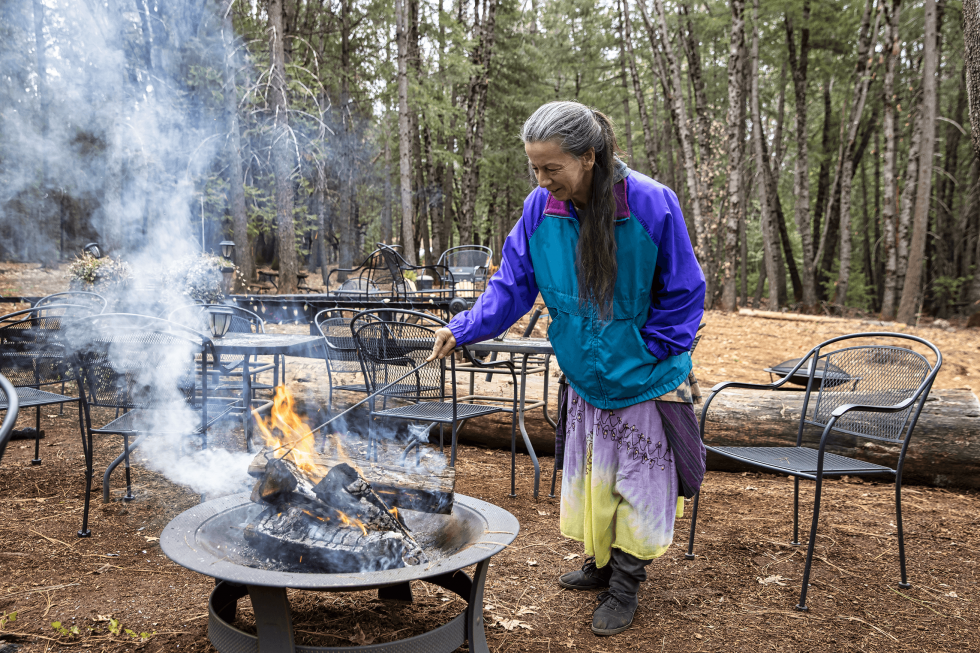 "She's been an incredible help to a lot of people — spiritually, financially, giving us a purpose to keep moving forward," says Jeana Pettigrew, who has known the Woodens the 15 years she has lived in the area, as she helps set up for the annual season kickoff Miner's Jubilee held Feb. 3 behind the lodge.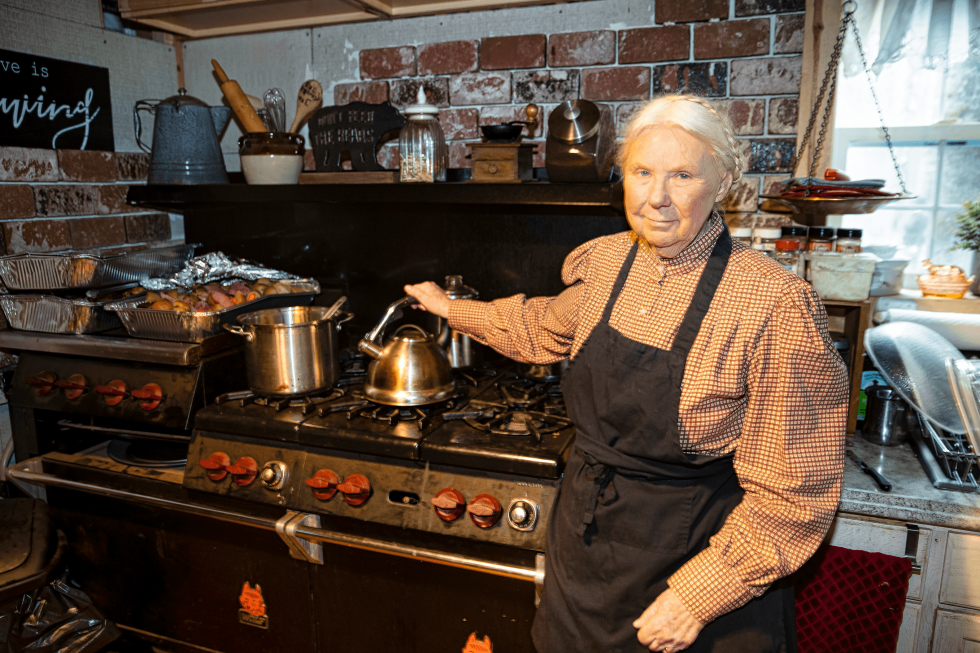 "Events like this are incredibly important," Pettigrew says. "It really brings the community together and shows us working together to keep the spirit alive."
About 60 attendees from the Colfax, Iowa Hill and Foresthill areas, including current and former employees, Brynn's 93-year-old mother Marie Huggins, and almost a dozen female business owners from nearby Foresthill, enjoyed a drizzly, cold afternoon of music, plenty of fire pits, and Miss B's self-described "chuckwagon gourmet" cooking that included corned beef and cabbage, chicken à l'orange, macaroni salad and an ample array of desserts.
"It got to where I couldn't do it all myself so I hired other local women to help me," Wooden, 73, says, adding that most of the women she has employed over the years still live in the area. "Iowa Hill is not a prosperous community by any means, so even a few new jobs were a help."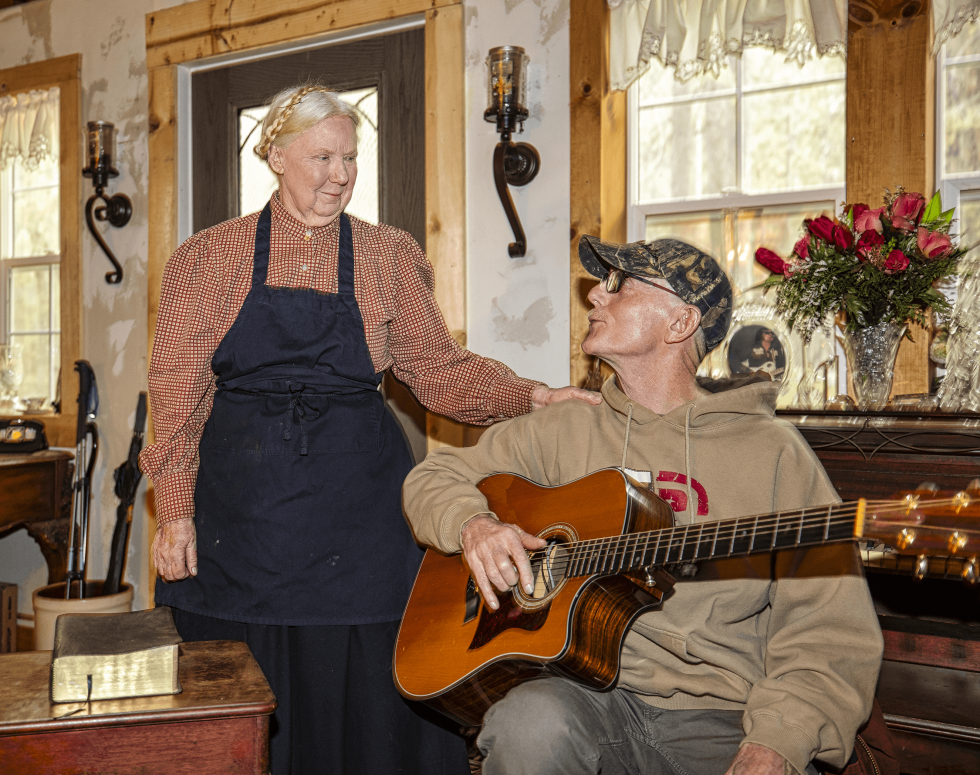 Brynn, who grew up in Modesto, was a student at Sacramento State when she met Woody, now 85, at McClellan Air Force Base, where he was stationed in the late 1970s. After marrying in 1982, they went back to Woody's home in Tennessee. There, they owned a couple of restaurants and fostered several children, while Brynn worked as a real estate broker. They moved to Iowa Hill after they purchased an old miners cabin and some outbuildings near Sugar Pine Reservoir in 2007, with a goal of remodeling and turning it into a B&B. They quickly got to know neighbors, and started holding "our now famous outdoor banquets" for the community, she says.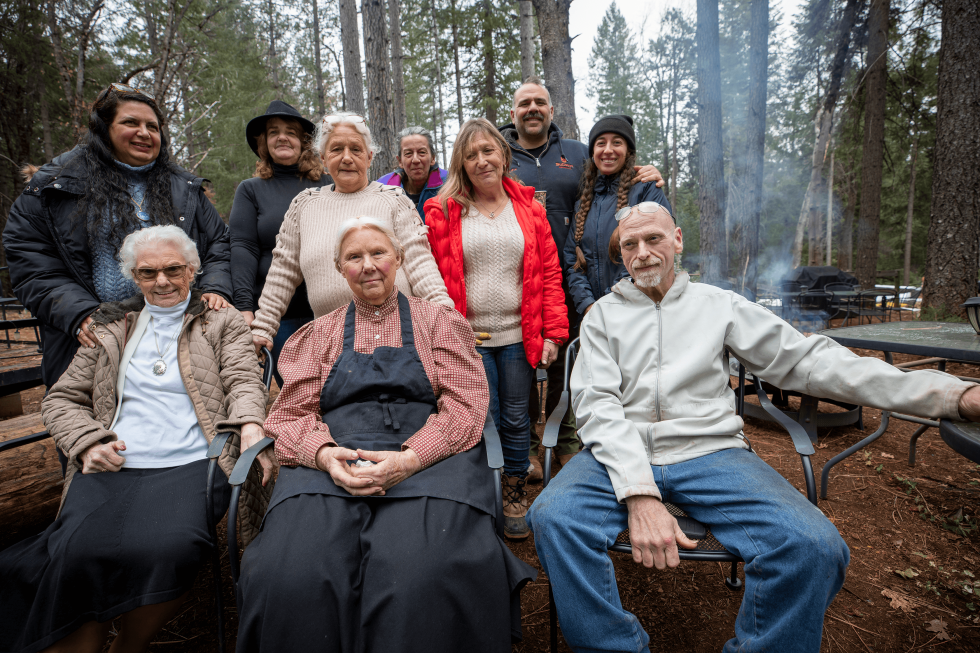 Meanwhile, they bought the Iowa Hill General Store in 2016 and turned it into a restaurant, saloon and store. When the lease ended a year later, they decided to finish setting up the now-named Sugar Pine Lodge, hosting regular Saturday night barbecues with music, while never charging visitors.
Jeff "the Chef" Madill, who started cooking at the store and restaurant and continues as the main Saturday events chef, says he remembers nights when 150 would show up before COVID put the get-togethers on pause.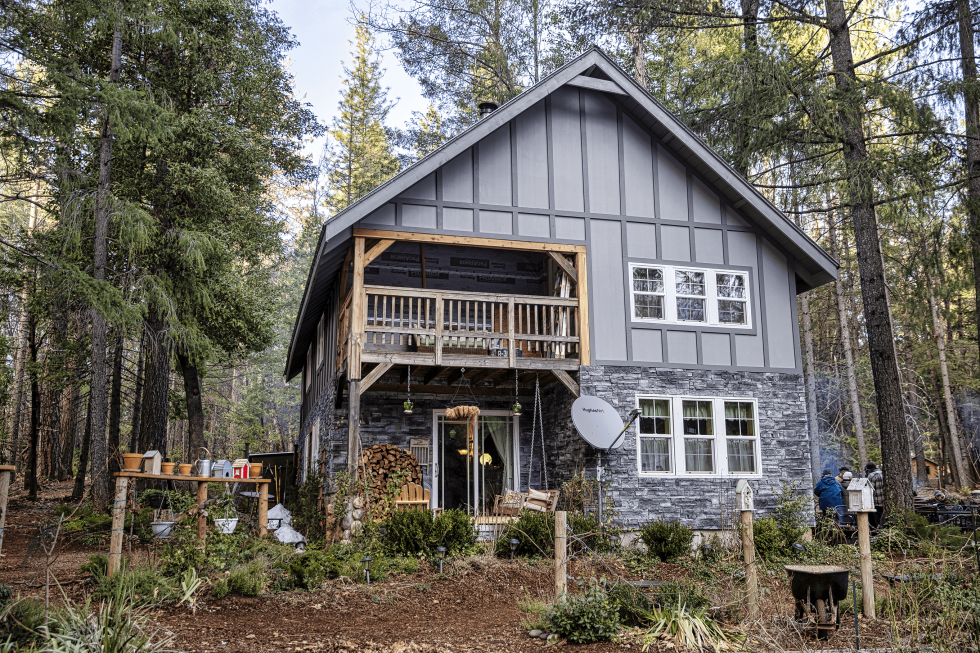 "Friends gather, I cook and people get fed," says Brynn Wooden, noting that the lodge shut down during the COVID summer of 2020, and the parties restarted periodically in 2021. "Musicians play and people talk and laugh and have a good time. They may be strangers when they get here, but they're usually friends when they leave."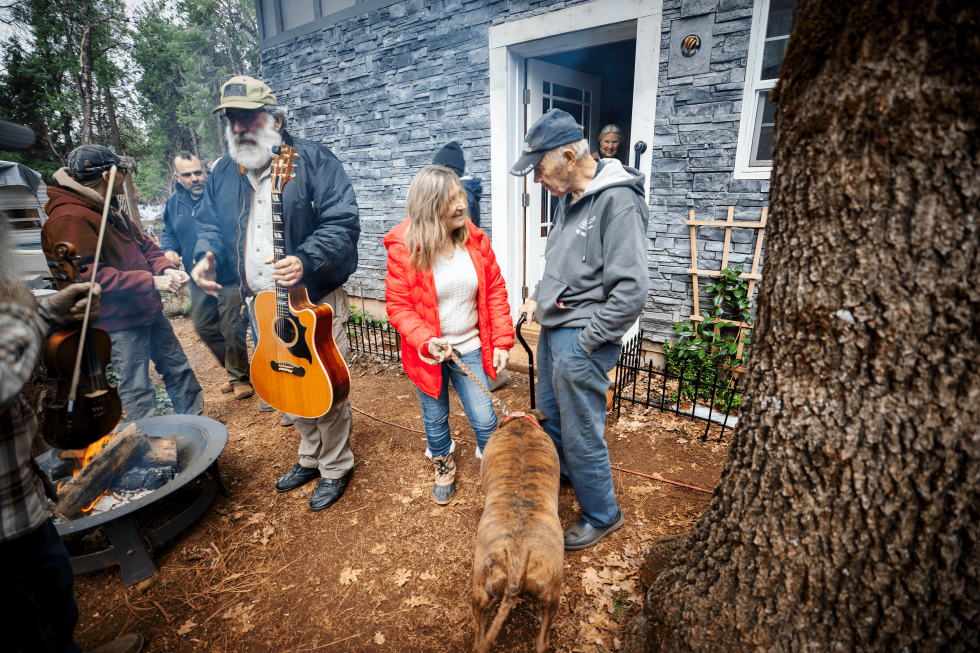 The lodge doesn't have a modern reservation system for its two guest suites ($180 per night) or rustic camper trailers ($120 per night), though a phone call off the website's contact info will get through. Sugar Pine Lodge offers overflow campsites at $40 per night when the Tahoe National Forest campground is full, which is usually the case during the summer months. Breakfast is included, with other meals by prior arrangement, she says.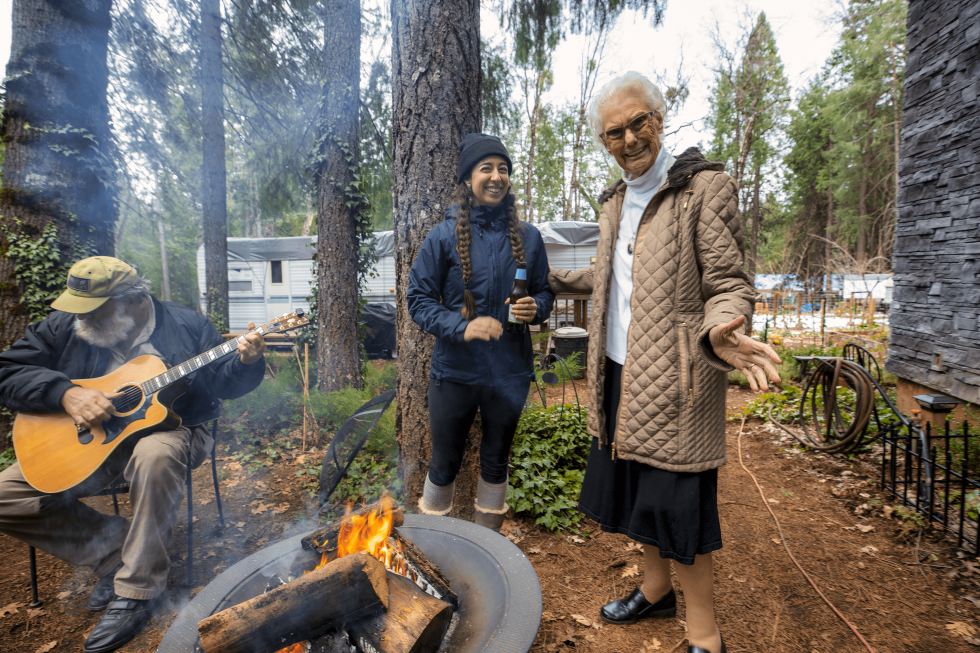 This summer, social media will help the popular Saturday night events get the word out, she says, though they'll probably occur on a monthly basis instead of weekly. The lodge will continue to operate as a B&B.
"I like to cook, and I like to eat and talk and visit," Wooden says. "I have a job I love."
–
Stay up to date on business in the Capital Region: Subscribe to the Comstock's newsletter today.