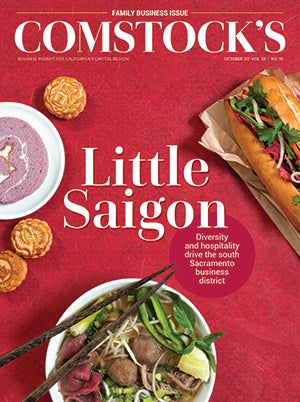 This story is part of our October 2020 issue. To subscribe, click here.
Jaeda Barnes is passionate about wellness, so in 2017 when she adopted a vegan diet, she embraced it with her usual all-or-nothing mindset, sharing tips and meals with friends and family.
Barnes soon decided her mission needed a bigger platform, and by early 2020, she and her husband, Len Barnes, were on track to launch a Midtown Sacramento brick-and-mortar spot, Good Vibes Vegan Cafe & Herbs. Then the world shut down. In mid-March, a shelter-in-place order shuttered much of California as a protection against spreading COVID-19 — and put many businesses, including restaurants, in a bind.
Mandated dining closures meant losing huge swaths of customers — and revenue. For a restaurant yet to open, it also meant possibly failing before ever getting a legitimate start.
Barnes, however, was determined to not lose all the capital and sweat equity she and her husband had already poured into Good Vibes. Instead, she retooled their business model.
"I'm not the type to face a roadblock and be done with it. We kept rolling with it."

Jaeda Barnes, co-ownerGood Vibes Vegan Cafe & Herbs
Barnes is one of many Sacramento entrepreneurs who, when forced to consider what it means to launch a business during a time of crisis, realized there could be a plant-based silver lining. "I'm not the type to face a roadblock and be done with it," Barnes says. "We kept rolling with it."
Just as Barnes and her husband found inspiration in a tough situation, others say it also helped them boost their fledgling businesses. Now these startup entrepreneurs can't imagine returning to their pre-lockdown vision.
The couple found a restaurant space in 2018 and by 2019 had already hosted several pop-ups, selling vegan soul food to patrons eager to try Good Vibes' healthier take on tangy, hearty ribs and creamy mac and cheese, so they decided to pause work on the cafe's location in favor of a semiregular delivery-only option. The quick-thinking transition wasn't just a hit, it showed Barnes that Sacramento has an appetite for plant-based food.
Barnes hadn't considered an ongoing delivery service when she and her husband, who has a background in fast-food management, drew up their business plans. Under shelter-in-place orders, those deliveries helped Good Vibes gain momentum. To simplify the process, Barnes only plans one menu per drop-off day and schedules deliveries using an online ticketing system.
To prep, the couple, along with their three employees, either use the facilities at Queen Sheba Ethiopian Cuisine, a restaurant owned by Barnes' good friend and mentor, Zion Taddese, or rent space at a ghost kitchen, a professional food-prep and cooking facility.
So far, Barnes says, customers have responded with hungry vigor, snapping up every reservation spot. "I want to keep them up even once the restaurant has opened because the demand is there," she says.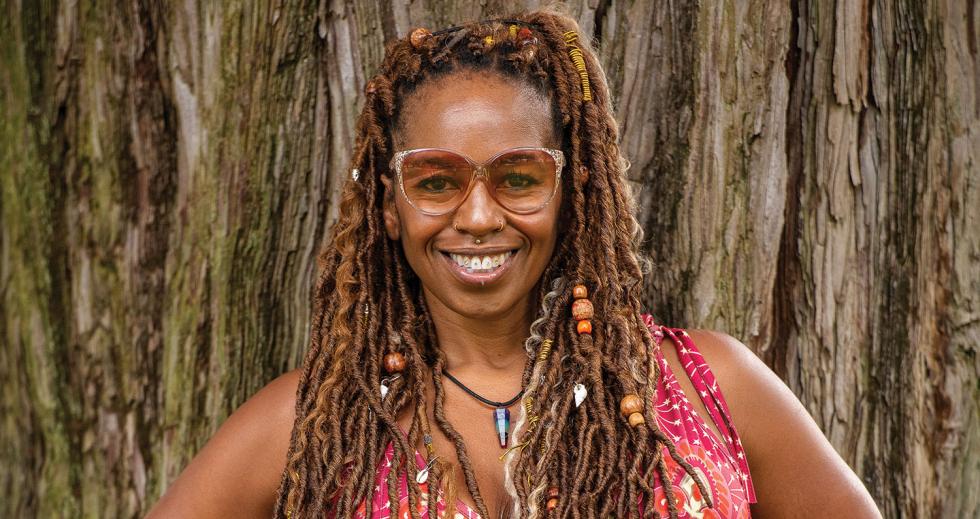 For Jamie Cavanaugh, the lockdown brought the oft-harsh realities of running a restaurant into sharper focus. In 2017, Cavanaugh was selling baked goods through local pop-ups. By 2018, she'd become vegan and decided to recalibrate her focus, in part because she recognized a local void. "What if you crave a burger or fried chicken but don't want to eat an animal?" she says. "I started buying a ton of meat substitutes and making (those dishes) myself."
That same year, Cavanaugh entered the Downtown Sacramento Foundation's Calling All Dreamers competition, making it to the semifinal round with a fast-casual vegan concept featuring burritos, cheeseburgers, wraps and salads. Although she didn't win, she moved ahead with her vision for Pure Soul Plant-Based Eats, planned for an East Sacramento shopping center.
Cavanaugh hired a chef, Robb Henry, to help develop recipes, and together, the pair perfected items such as the BBQ Pulled Jackfruit, a pulled-pork-style sandwich with spicy barbecue sauce, and the Nashville Hottie, a house-made faux-chicken — or "chick'n'" — sandwich dressed with pickle slaw, cucumber and ranch dressing.
After hosting a few pop-ups, Cavanaugh and Henry prepped for a soft opening at the end of March. When the shutdown order halted those plans, Cavanaugh didn't panic as she switched to delivery and takeout.
The change proved wise: Pure Soul now sells upward of 125 meals a day, roughly the same amount of business Cavanaugh originally anticipated for indoor dining. "(The deliveries) gave us the momentum to stay relevant," she says. They also showed Cavanaugh how unrealistic it would be to try to fit herself, seven employees and customers into Pure Soul's 715-square-foot space.
Cavanaugh says although there are plans to add a few outdoor tables, she now can't imagine opening the cafe for dine-in business. Instead, she is trying to rent the space to vegan entrepreneurs to use as a ghost kitchen. In the meantime, she's on the lookout for a larger location for her cafe concept. Wherever she lands, Cavanaugh's grateful she had the chance to pivot. "It's been a blessing in disguise," she says.
The folks behind Majka Pizzeria & Bakery had a similar change of heart. Initially, Alex Sherry and his wife, Chutharat Sae Tong, planned to serve diners out of their first-floor space in a new residential complex at 15th and Q streets in downtown Sacramento.
In 2018, Sherry and Sae Tong, who both worked at Berkeley's revered Cheese Board Collective, moved with their young daughter to Antelope, where they now live with Sae Tong's mother. The couple wanted to bring their East Bay pizza sensibilities to Sacramento, offering a limited menu: a daily vegetarian pie made with local organic vegetables and California cheeses on a fermented whole grain sourdough crust, as well as a nearly identical vegan option with Majka's own house-made plant-based cheese.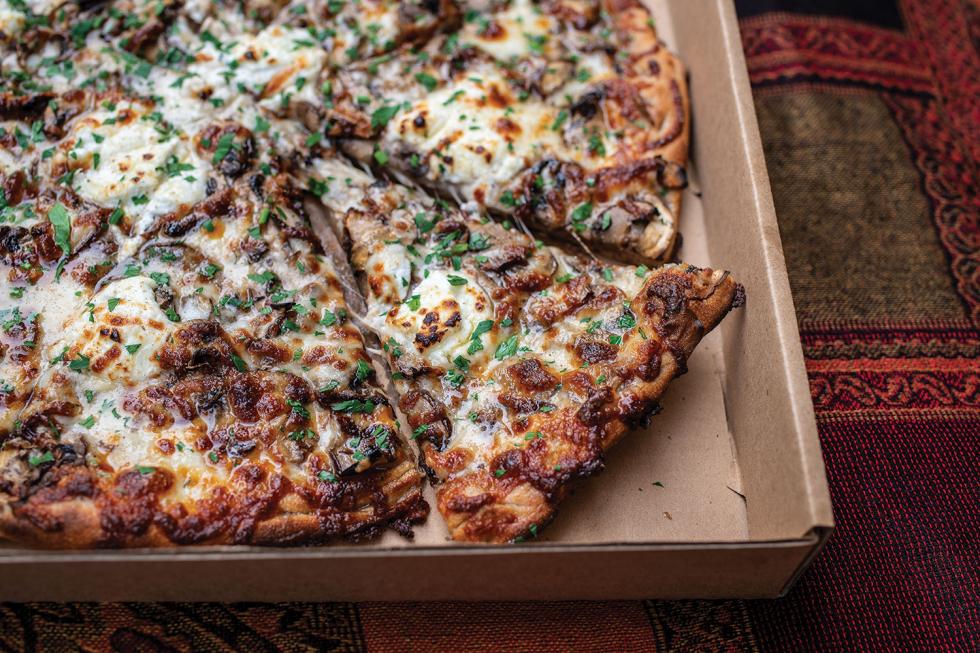 While they'd originally planned to launch Majka (pronounced "mai-kah") in December 2019, construction delays pushed the opening back to May, and then, amid the pandemic, to June. As they finally prepared to open, however, it quickly became clear that their 1,500-square-foot space couldn't comfortably accommodate multiple employees and diners. "One of the bright spots of (the lockdown) was realizing that the space wouldn't work," Sherry says.
And so they adjusted. Since opening, it's been just Sherry and Sae Tong in the kitchen. He makes the pizzas — 50 a day — while she bakes batches of chocolate-
chunk miso cookies. Each week, they post menu updates to Instagram, allowing customers to order in advance online and pick up at a designated time from Majka's takeout window.
Eventually, they'd like to add outdoor dining, but Sherry says he can't imagine revisiting their old concept. Rather, he expects shutdown-induced dining changes will have a lasting effect on the industry. "I think the pandemic has changed food service for good," he says.
In many ways, the shutdown didn't just push Nkoyo Adakama to reimagine her Compassion Meals concept, it made the self-described "veganprenuer" think bigger. Adakama says she decided to go vegan after a sexual assault left her feeling voiceless. "I felt connected to the animals because they didn't have a voice either," she says.
Experimenting with new vegan dishes became part of that healing process. At first, she just cooked for her friends but wanted to reach more people. She landed on the idea for Compassion Meals, with a focus on Southern-comfort-inspired dishes.
Adakama was close to opening her cafe in Midtown Sacramento shortly before the pandemic hit, but she worried that the lockdown would prove dire for her fledgling business. After switching to delivery and pop-ups, she realized she'd found a sustainable solution. While she is still planning a physical location, she's now selling her popular vegan dishes out of Tiger Bar and Food Hall, a downtown Sacramento dining hall and ghost kitchen.
Adakama, who has eight employees, will open a brick and mortar spot on
J Street in the fall. In the meantime, she's rebranded the business, renaming it Don't Be Chick'n by Compassion Meals, and narrowing the focus to the most popular dishes with options that include fried chick'n buckets and sandwiches, as well as sides such as mac and cheese and biscuits and gravy. There are also plans to open Koko's Vegan Market, a specialty shop, in Midtown Sacramento this month, as well as outlets in San Francisco, Los Angeles and Atlanta.
As nerve-wracking and life-changing as the pandemic has been, Adakama says it's also underscored her resilience. "I was scared to go through with opening a restaurant," she says. "But once I saw that my company could survive COVID, I thought, 'OK, you know, I got this.'"
—
Stay up to date on food business and other industries in the Capital Region: Subscribe to the Comstock's newsletter today.