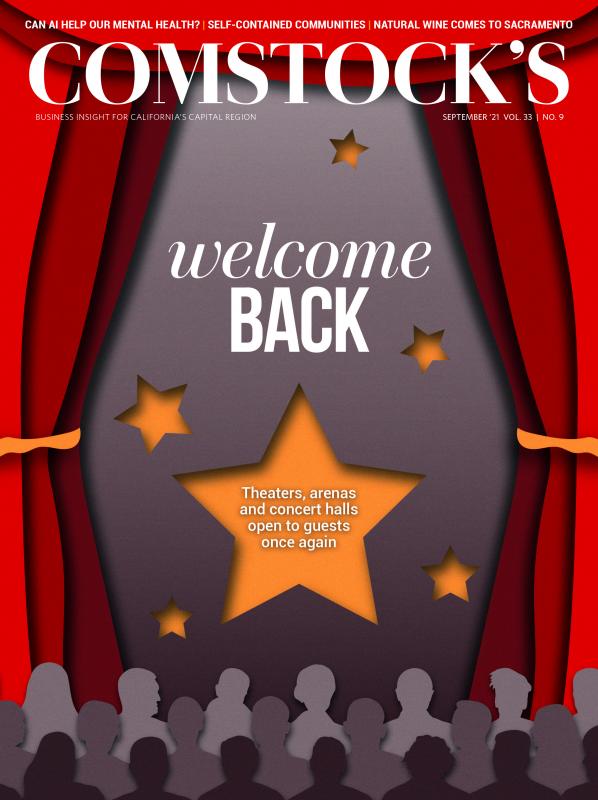 This story is part of our September 2021 issue. To subscribe, click here.
A step into the forging area of McLellan Blacksmithing in Loomis is, in many ways, a step back in time. Though the tools mix the classic with modern, the machine shop and showroom feature a 19th-century vibe, when blacksmiths and their services were an integral part of every community.
Blacksmithing may not be as common as it was in the 1800s, but blacksmithing has been part of John McLellan's life since he was 8 years old, when he inherited tools from his grandfather and took classes on horseshoeing as a student at Del Oro High School. The art of forging hot metals using tools like a hammer and anvil to make objects is still a valued skill and has undergone a renaissance, fueled by hobbyists and a popular television show.
McLellan, a graduate of Chico State, has run McLellan Blacksmithing since the late 1980s. He has been president of the California Blacksmith Association and continues to teach courses from the 8,000-square-foot facility located on aptly named Horseshoe Bar Road.
"Everybody's (now) interested in being a blacksmith, to learn how to forge and make knives."

John McLellan, owner, McLellan Blacksmithing
"Everybody's (now) interested in being a blacksmith, to learn how to forge and make knives," he says, chuckling over its renewed popularity. "Most are looking at doing it for fun." McLellan notes that since the competition blade-making program "Forged in Fire" started airing on the History Channel in 2015, his monthly class size has tripled to nearly 60 students. The hobbyists outnumber those wanting to make it their profession "about a hundred to one," he says.
McLellan's popular classes, which had been on hold due to the COVID-19 pandemic, are scheduled to start again in September. The classes will cover basics like how to light a fire and how to hold a hammer correctly, as well as more advanced techniques like peening (applying force to move the metal in a certain direction).
McLellan says that many blacksmiths start off as farriers shoeing horses, which he did more frequently in his early years. The list of items blacksmiths can create is vast, including knives, railings, ornaments, locks, jewelry, musical instruments and medieval body armor.
Mike Mumford of California Blacksmith, the California Association's bimonthly periodical, has seen membership rise from around 600 to close to 1,000 in his 10 years as editor, with most members located in California and Nevada. "Members vary from beginners to the very seasoned and accomplished," says Mumford.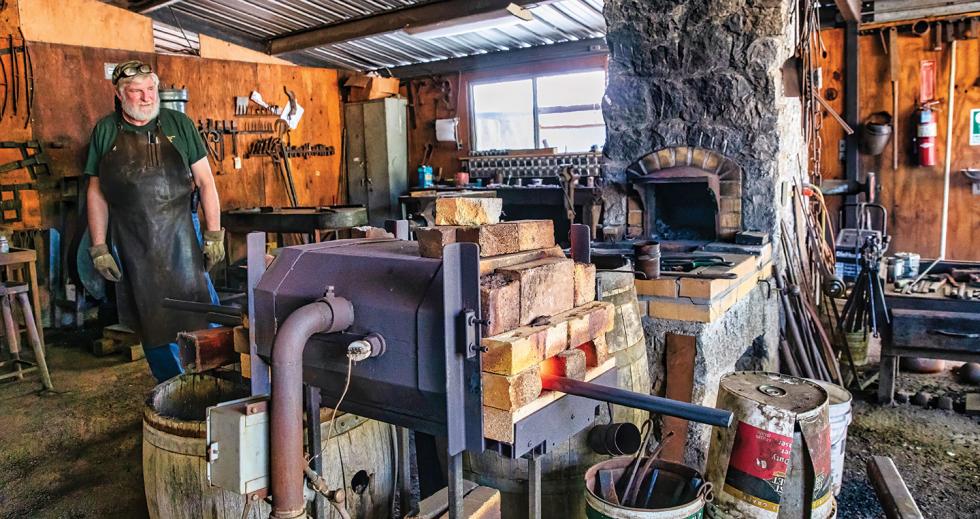 McLellan has one other employee, down from the four he employed pre-pandemic, but the shop's blacksmithing services continue to be in demand. He says there weren't many jobs for blacksmiths in the Sacramento region until the late 1980s, when publicity generated by a California State Fair exhibit fueled several job requests. McLellan's first major job was in the early 1990s for an entry gate and other railings at the Granite Bay Golf Club, which led to high-profile jobs like the 2005 restoration of Sacramento's Cathedral of the Blessed Sacrament. These days, he's juggling several projects: railing installations for houses, a trellis, driveway gates, and an upcoming larger job at Calvary Cemetery & Funeral Center in Citrus Heights.
McLellan, who's been at his current facility since 1996, has always prided himself on keeping costs down, but he has seen a huge jump in steel prices the last few years, especially during the pandemic when demand outstripped the supply of metals. He says he was paying 35 cents per pound for steel in the 1980s, and it's up to over $3 now.
"I used to not have to pay attention to the steel costs too much," he says. "It was almost irrelevant to the class of the job because there's so much labor involved. Now you really have to pay attention to it."
–
Stay up to date on business in the Capital Region: Subscribe to the Comstock's newsletter today.